Every CUSD and FUHSD School Board candidate answered our survey on walking and biking. The survey focused on getting students safely to school and encouraging healthy exercise for them. The results...
read more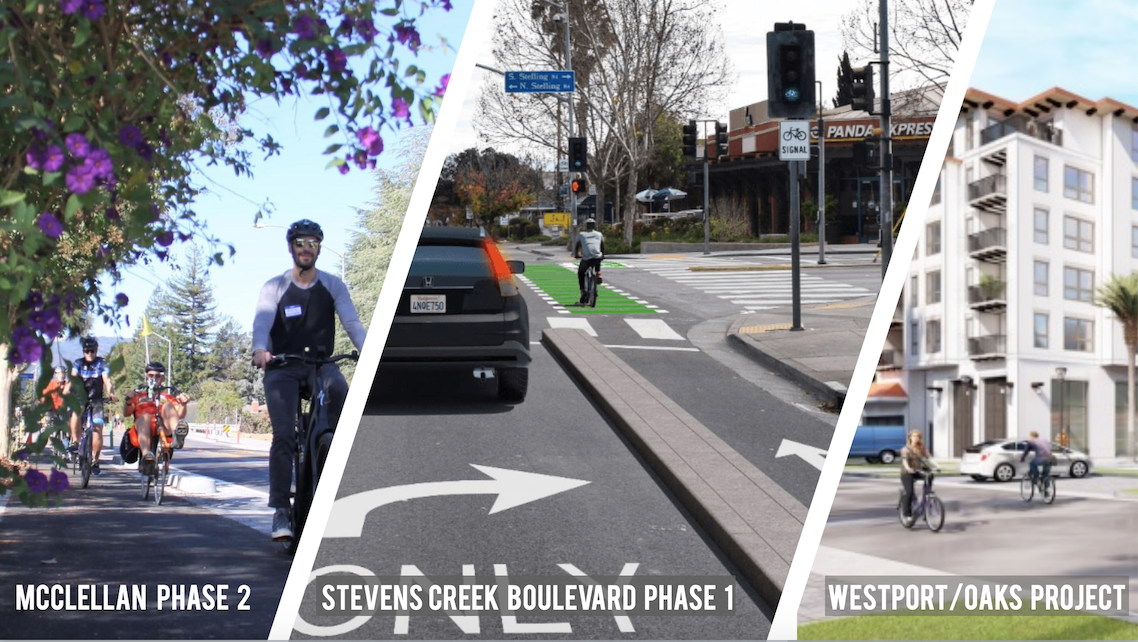 We are pleased to announce that the Cupertino City Council has voted to approve and move forward three important projects in Cupertino that are beneficial for cyclists in our city. All votes on...
read more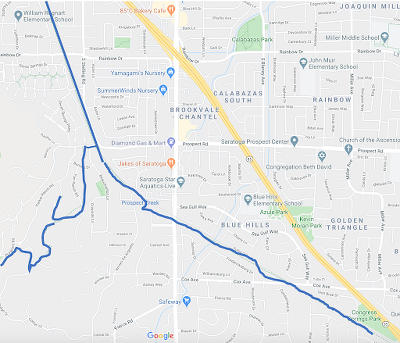 Do you like trails better than the roads because of having exclusive access for walkers and bikers without having to stop or watch for cars? Some trails are hidden in plain sight, right in the...
read more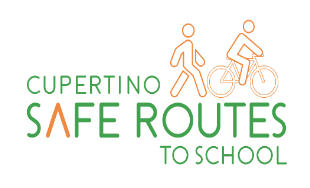 Cupertino's Safe Routes to School (SR2S) program is recruiting high school students who are passionate about either bicycling, healthy lifestyles, safe transportation, and/or campus safety to become...
read more
Every Friday morning for the past 6 weeks, a dozen Cupertino residents meet at Kennedy Middle School for a 2-hour bike ride around Cupertino and surrounding areas. This pop-up bike ride was started...
read more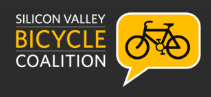 The 10th Annual Silicon Valley Bike Summit August was held on Aug 6 & 7, this past week as a fully online event to allow participants to socially distance. It is the Bay Area area's largest...
read more
Meet friends in the WBC Club on Strava
Walk-Bike Cupertino is excited to announce we are now on Strava! It's a great way for our community to:
Share walks, hikes, runs, and rides with other members
Meet like-minded residents
Track your activities and set goals
We hope to see you there!
Our email newsletter is published approximately 6 times per year, and notifies you of upcoming events, news, and ways to get involved! We do not share your email address with any other entity.
Click to read consolidated news by Google with the latest information on bicycle news, both nearby and around the world
Jennifer Shearin wins SVBC 2020 Person of the Year Award
We are giddy with excitement to announce that our very own WBC board member Jennifer Shearin has received the Silicon Valley Bike Coalition 2020 Person of the Year Award for her work to further the Regnart Creek Trail project through outreach and many hours of work.
It's also a well-deserved recognition for all our members who have advocated tirelessly for this trail over the past two years. Take a bow!
Read more about the award winners here.
Click here on how to Stay Active and Safe During Shelter-in-Place