Current Projects and Funding
Below is a table showing the current status of funding for various bicycle and pedestrian projects in Cupertino. (Click on it for a larger view.) For more information on specifc projects, click on the individual project buttons below.
Click on the table for a larger view.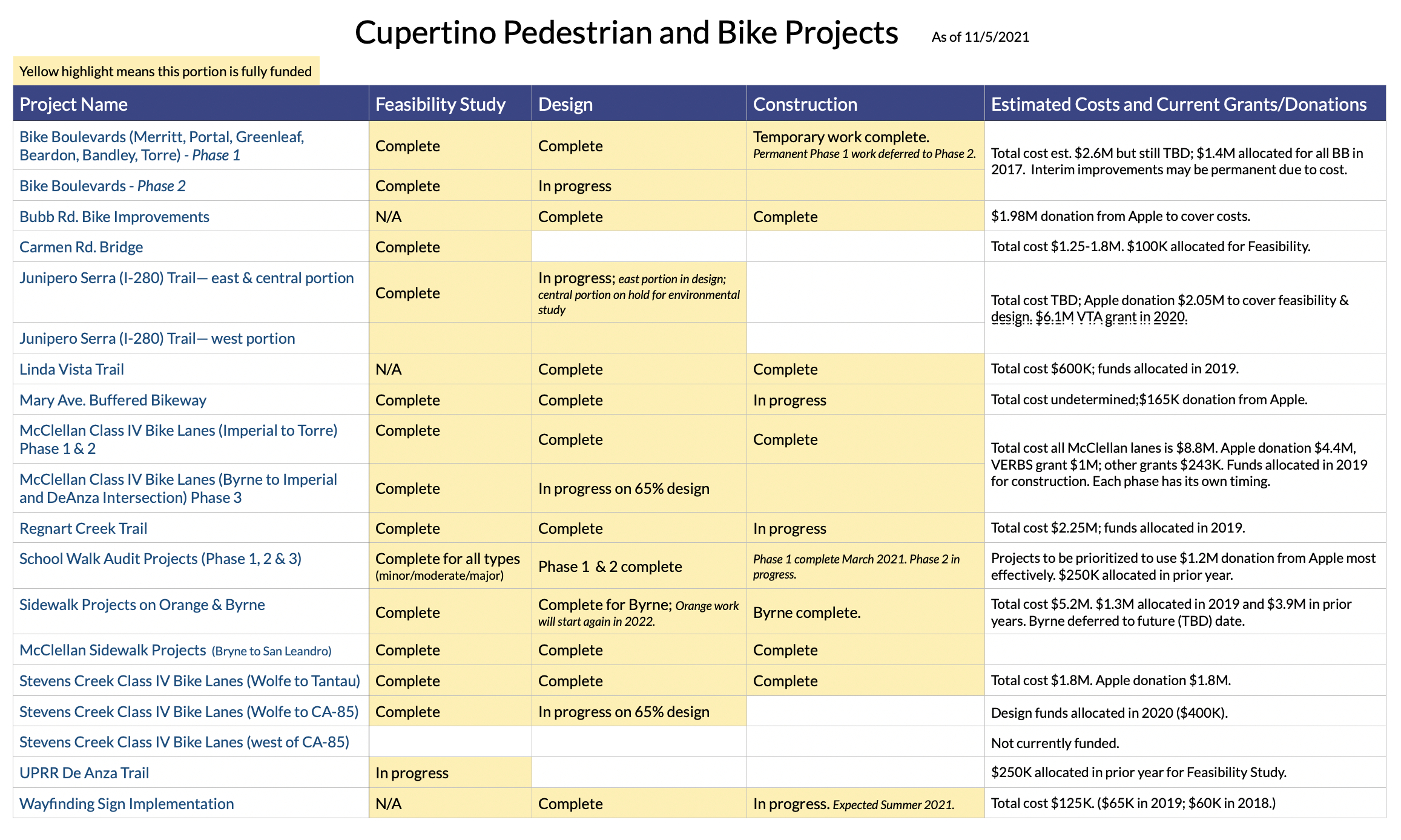 Walk-Bike Cupertino has been the foremost and most vocal advocate for all these biking and walking projects, directly leading to their approval and to the acceptance of the grants from Apple to fund many of them.
What we've done for biking & walking in our community
Get our newsletter with updates
How projects are approved