Ever since I started volunteering for my sons' schools, I have made so many friends who love to hike together and enjoy nature. We formed a weekly hiking group and mostly hike around the Rancho San Antonio Preserve in Cupertino. In spring this year, several friends and I were invited by an artist friend to hike at Villa Montalvo in Saratoga. The name "Montalvo" sounded so familiar, then I remembered my family had so much fun 10 years ago at a children's art festival hosted in Montalvo Arts Center. It was a lovely surprise to discover that above the beautiful villa are miles of shaded hiking trails managed by Santa Clara County Parks. We enjoyed a wonderful time together hiking along redwood trees and exploring the arts in this historical landmark, which was built in 1912 as Senator Phelan's favorite home. 
For first time visitors, please study the park map carefully before you go. There are four parking lots, and Lot 1 is located farthest to access the trailhead. We parked at Lot 3, because it is closest to the popular Lookout Trail. Lot 4 also has a good access to the trailhead and it has a public restroom nearby. Parking at Villa Montalvo is usually easy during the weekdays. Please note that no biking is allowed on the trails. Some trails are too narrow and winding to allow both hikers and bikers to pass.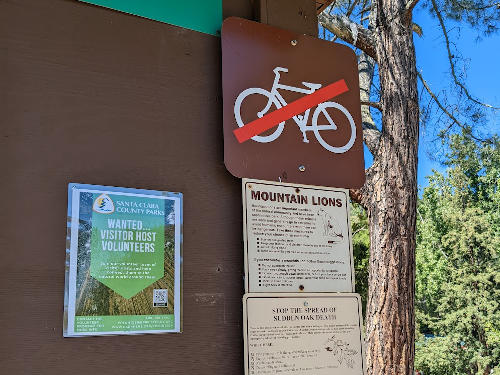 Compared to Rancho San Antonio Preserve, trails here are much shorter and less strenuous.  We hiked about 0.7 mile of a combination of flat, steep, and winding trails (Lookout Trail, Nature Trail, Redwood Trail, and Lookout Point Trail) to reach the top. Along the way, we were greeted by mindfulness signs and towering redwoods. The mountain top experience was very refreshing with a breathtaking valley view and benches to relax. On the way back, we followed Lookout Trail, switched to North and South Orchard Trails, crossed a bridge to Creek Trail, and got back to the villa.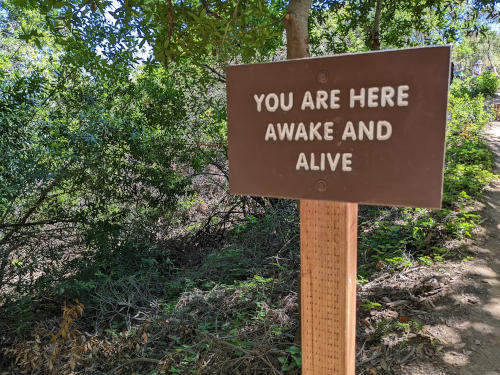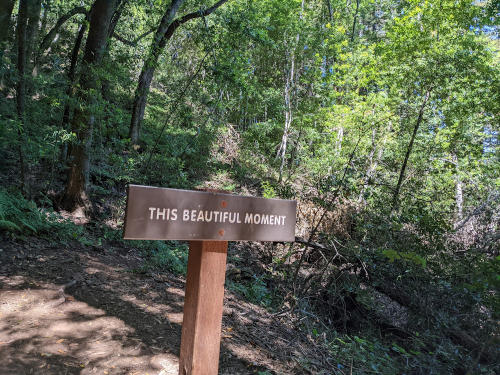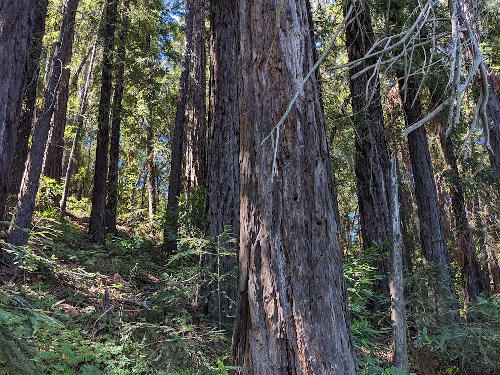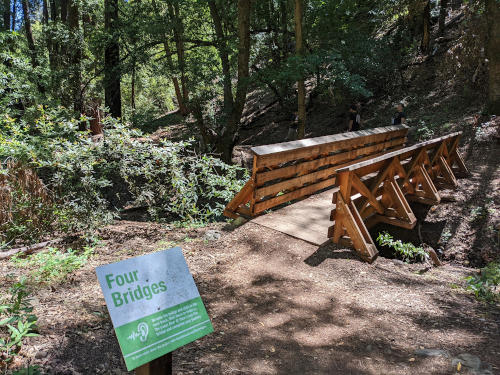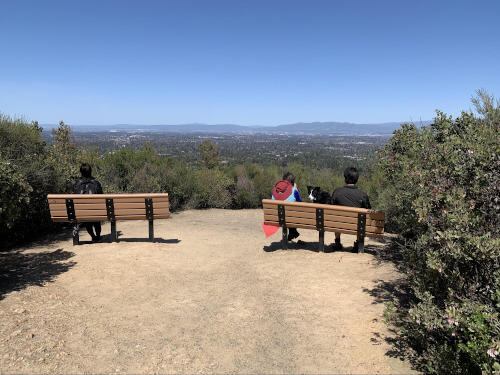 If you love arts, we highly recommend you spend some time exploring the Arts Center, Great Lawn, Italianate Garden, Love Temple, and Cactus Garden.
Two weeks later, I also brought my 83 year old parents to visit the park. They loved the easy trails along the Great Lawn and Cactus Garden. Our minds were captured by interesting statues, water fountains, and exotic plants, which evoked different cultures and distant lands.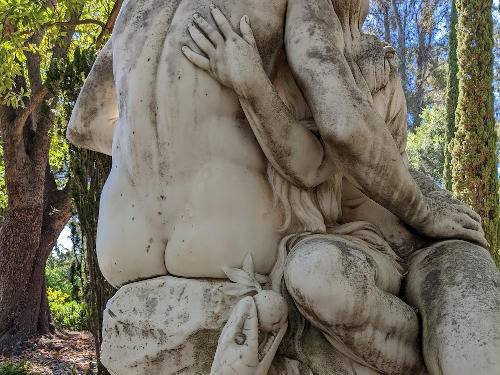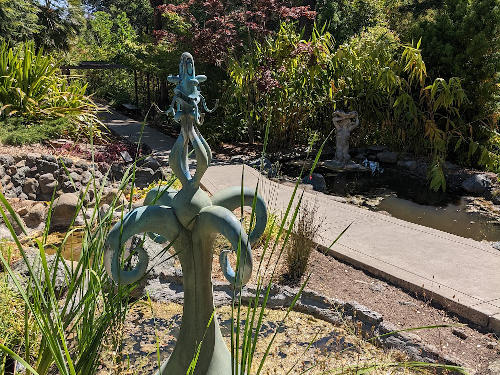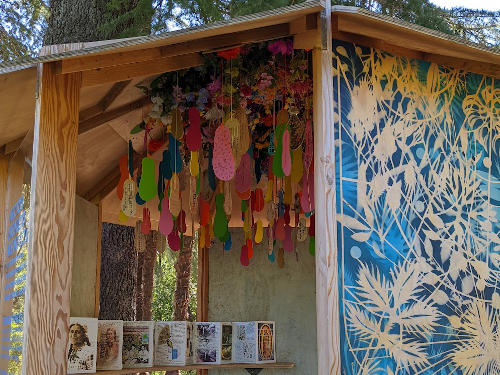 On Memorial Monday, my family hiked at Villa Montalvo finally, a revisit after 10 years. My sons, once preschoolers and now high schoolers, commented that the hiking trails didn't require much physical exertion. I agreed with them, but it's still a memorable time hiking as a family to view the valley and revisit the arts together. In June, I organized another hike with friends. What a precious time that we could gather during the busy summer. I truly appreciate this amazing park filled with natural beauty and cultural arts. It's a place to relax our minds and create beautiful memories with families and friends. 
If you would like to join our weekly hiking group, please email info@walkbikecupertino.org to contact Jian for details. We usually hike from 8:45am to 10:30am on Mondays (except for holidays or school recess days) at Rancho San Antonio Preserve in Cupertino. Occasionally, we may venture out to explore other parks.