To celebrate the New Year, I hiked with my family to the top of the Stephen E. Abbors Trail in Rancho San Antonio Preserve, a very popular open space park in the Bay Area. We love its diverse landscapes mixed with woodland and grassland. Even though it is so close to home, once we submerge ourselves in the woods walking in between hills, our minds are completely set free from the urban life to embrace Mother Nature. 
It was a busy Saturday, so we parked along Cristo Rey Drive, and walked along the Hammond Snyder Loop Trail to reach the Coyote trailhead. This extra mile of hiking was certainly a blessing. Without it, we would miss two lovely koi ponds and refreshing views of grassy hills along the way. Also, it was a joy to see so much water filling up the ponds and open fields, thanks to the abundance of rain in December.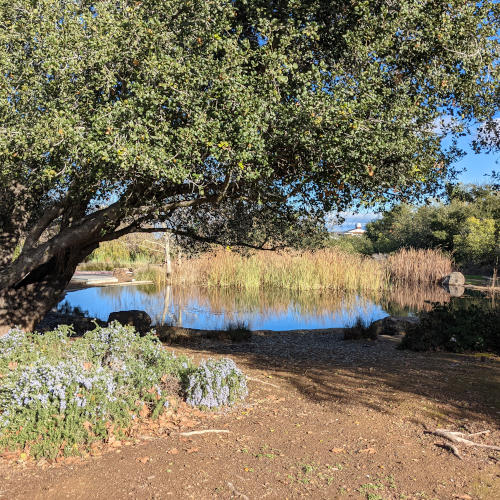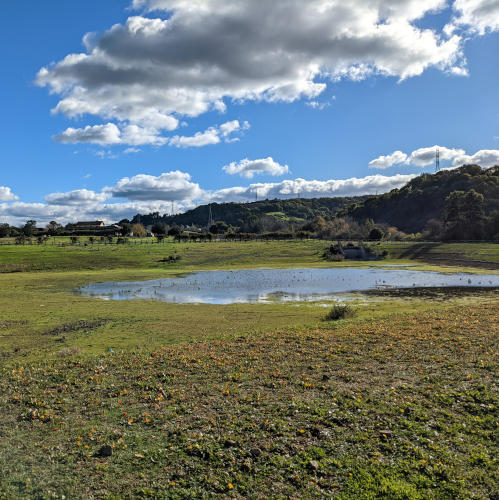 The Coyote trailhead is easily seen near a bulletin board leading to a bridge. After about half a mile of gentle climbing on the Coyote Trail, we reached a 5-way intersection near a water tank, we then turned to the leftmost path heading to the Stephen E. Abbors Trail. It was called the PG&E Trail before 2018, as a service road to maintain electrical towers. Later, it was renamed after Steve Abbors, the General Manager of Midpeninsula Regional Open Space District, to honor his contributions. It's very interesting to read Steve's own writing about this trail. What he wrote in 2018 is still so true: "There is no better way to develop an appreciation for nature than to be with it – with the real thing, not a virtual representation."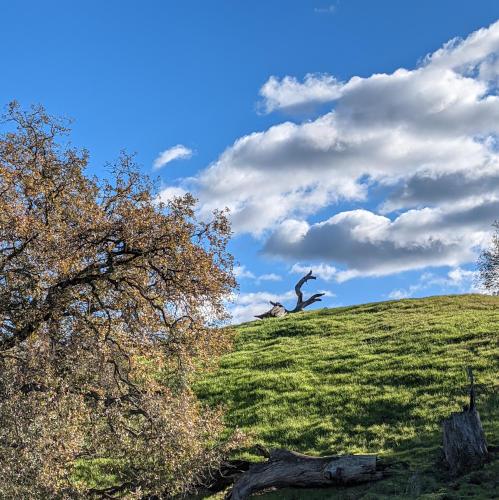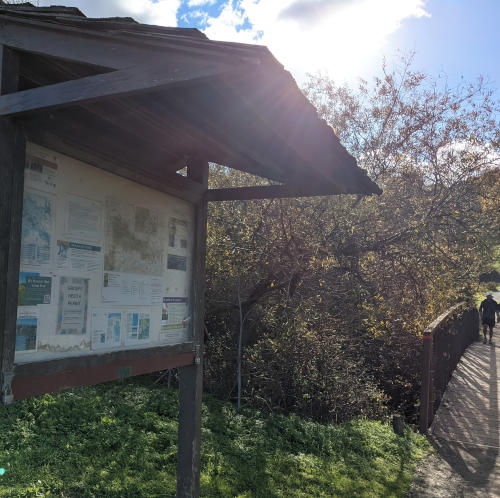 The hike on the Stephen E. Abbors Trail was a great experience of rigorous climbing and sightseeing. The winter breeze helped us cool down after each strenuous uphill slope. Drinking water and wearing a hat is essential for this trail. Looking beyond the PG&E's electrical towers along the path, we could see the entire Santa Clara valley under the clear sky.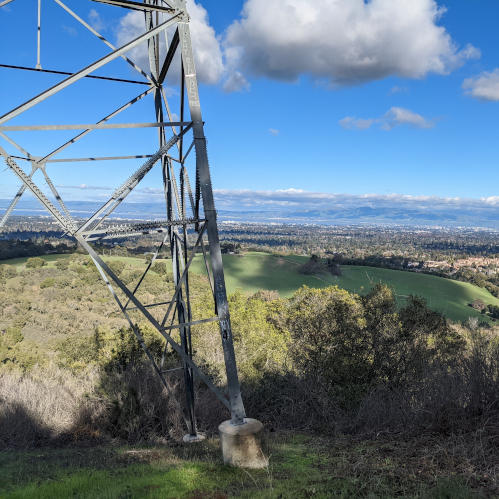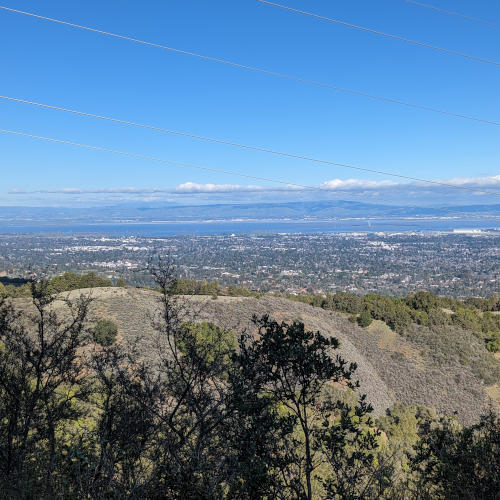 After a break at the midpoint visa point, we continued hiking until reaching the gate to the Quarry Trail. This is another breathtaking panoramic view point, where we saw the Stanford Campus and the skyline in San Francisco. Can you spot the famous Stanford Dish in this photo?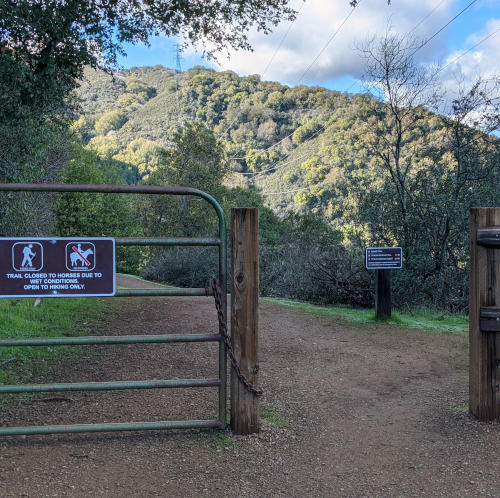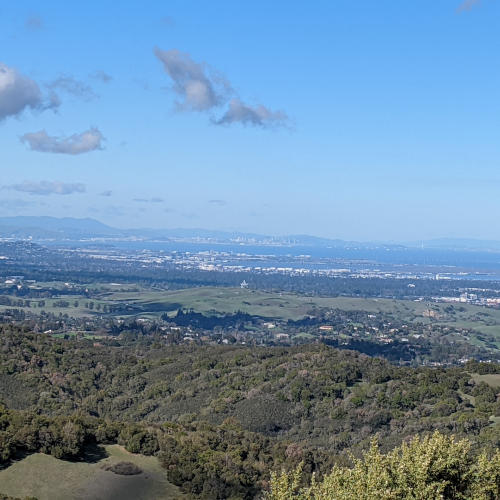 On the way back, it was mostly descending except for a few gentle uphill slopes. In the middle, we reached an intersection connecting to the Wildcat Loop Trail that may bring us to the Deer Hollow Farm. If we had more time, we would love to visit the animals.
The Strava tracked our hike to be 10.05 miles with 2,070 ft elevation gain. We completed the hike in a little over 3 hours and enjoyed our time in nature, with each other, and without devices. This hiking experience definitely exercised our body, relaxed our minds, and calmed our souls. Hope you will try it too with your family and friends!