Fill out this two-question city survey to make biking and walking one of the priorities for Cupertino.
Cupertino City Council will use the survey to prioritize their Work Program for 2022-23. The Work Program is everything the Council asks the city staff to work on for the coming year.
The survey is only two questions…you have the time for to make a difference!
Survey answers must be submitted by Feb 13, 2022.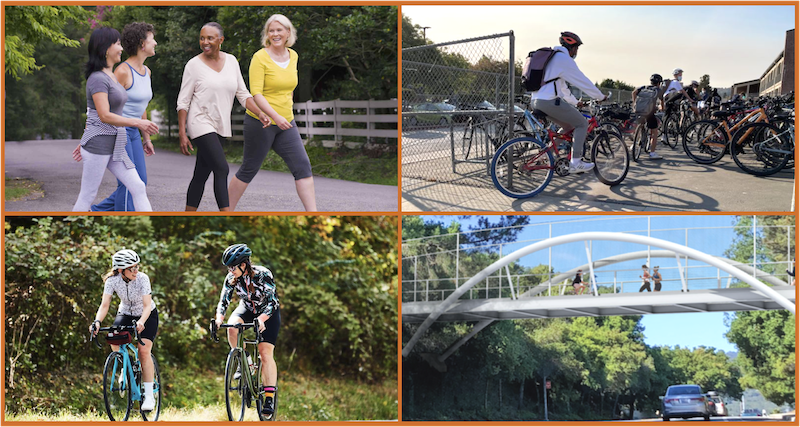 Your voice can move projects forward that have been stalled or encourage new plans to make walking and biking safer and easier.
Here are some recommendations from Walk-Bike Cupertino to write on the survey: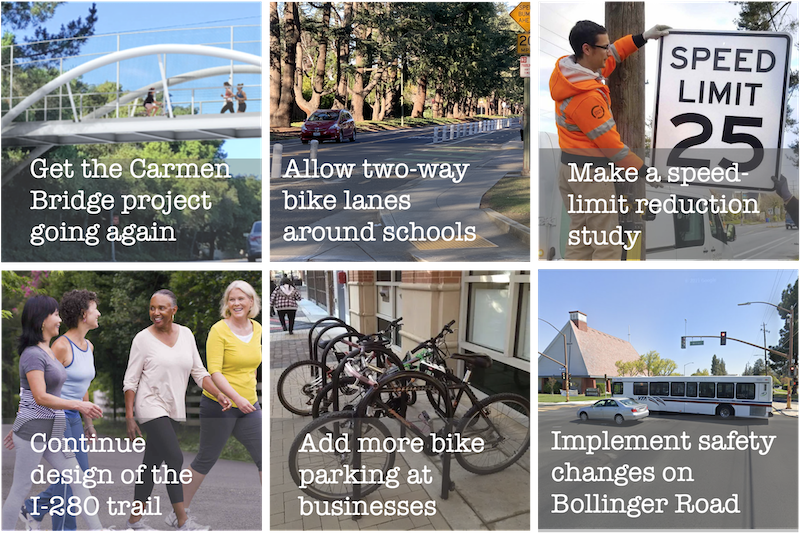 To learn more about the City Work Program, click here: Work Program.
We've learned at Walk-Bike Cupertino that our collective voices have real power to make change in Cupertino. We appreciate everyone that works toward making changes that improve safety for pedestrians and cyclists, and promotes changes that encourage active transportation. Make your voice heard today to improve Cupertino!
(For many of the projects that we have encouraged, see our list of projects and funding here.)