Now is a great time to hike and look for autumn colors! Thanks to a friend's invitation, I explored new trails last week at Almaden Quicksilver County Park, which is located in the town of New Almaden in south San Jose, about 20 miles from Cupertino. It is adjacent to two large open space preserves: Sierra Azul and Rancho Cañada del Oro. The park offers more than 4,000 acres of outdoor beauty with 37 miles of hiking trails, 30 miles of equestrian trails and 16.6 miles of bike pathways. You can also visit Almaden Quicksilver Mining Museum to learn about California's mercury mining history since 1845.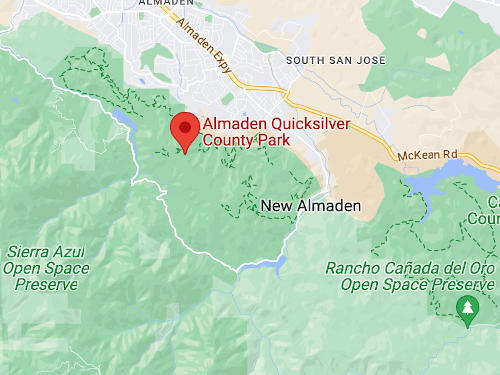 Park Access 
As shown in the map, the park has three entrances: Wood Road, Hacienda, and Mockingbird Hill. All three entrances are accessible for all users including bicyclists, and all trails are dog-friendly as long as they are on leash. 
Trail Map
We hiked on Guadalupe Trail and Mine Trail, and took photos of wildlife, golden rolling hills, trees in various colors and types, and breathtaking mountain top views. These trails are wide and partially shaded, and hills are gentle to climb and good for all levels of hikers.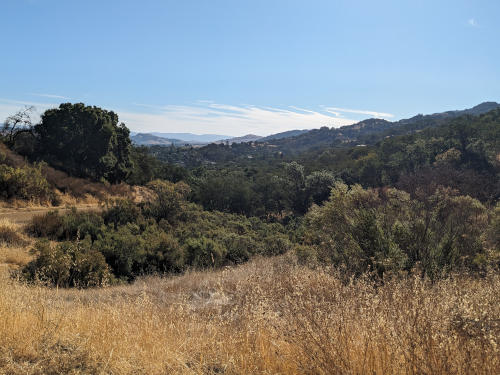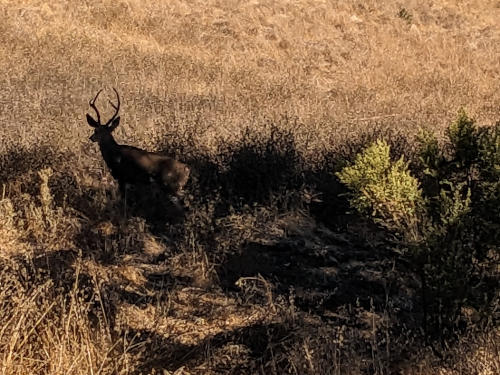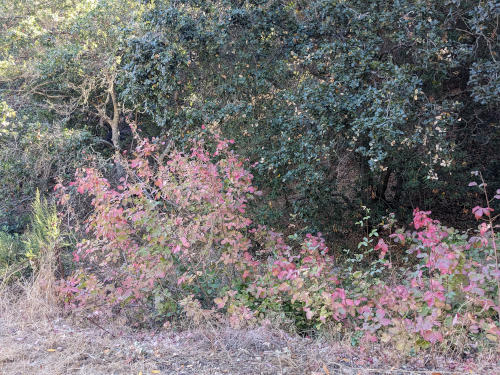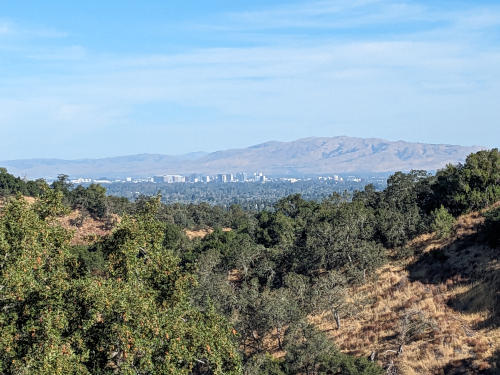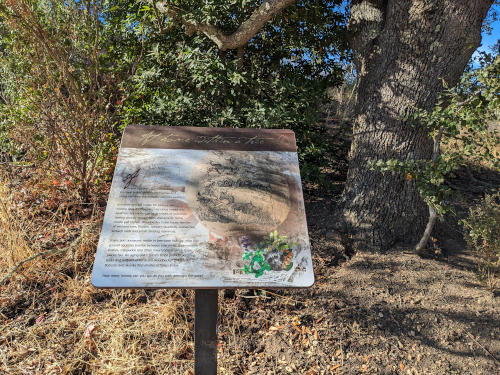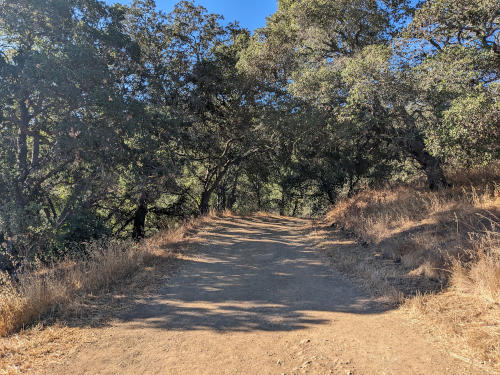 In spring, this park is famous for wildflowers blooming all over the hills. Check out their "Wildflower Treasure Hunter" guide. We will surely come back here to hike more in spring!  
Mining Museum
In the 1850s, the New Almaden mercury mine was North America's largest producer of mercury, also called "quicksilver", which was used for silver mining in Mexico and gold mining in California. 
An interesting story about the origin of "The Mercury News": "The word "mercury" refers to the importance of the mercury industry during the California Gold Rush. In addition, Mercury is the Roman messenger of the gods as well as the god of commerce and thieves, known for his swiftness, so the name Mercury is commonly used for newspapers without the quicksilver association."
What's more?
In addition to hiking, biking, picnicking, horseback riding, you may also go fishing in Guadalupe and Almaden Reservoirs. Be alert that there is a policy of "CATCH AND RELEASE… PLEASE DON'T EAT THE FISH" due to the mercury contamination. 
Almaden Quicksilver County Park is truly a great place to enjoy nature and learn about history. We will surely come back to visit the museum and complete the Historic Loop Trail and Wildflower Treasure Hunt. Would you like to join us? Check out the Walk-Bike Event Calendar to stay tuned for upcoming events.