Studies show that students that bike or walk to school do better academically and socially. It also teaches them to be more independent and frees up parents from pickup and dropoff duty. Plus it's great for the planet! 🌍 
Some schools in Palo Alto have seen bike riderships of up to 50-52% of the students. In contrast, Cupertino High School ridership hovers around 10-12%. We have a lot of room for growth.
To encourage students to bike to school, Walk-Bike Cupertino, in partnership with the city's Safe Routes to School program, and the Cupertino High School Safe Routes to School team, held a Bike Bus event on Aug 15, 2023, Pioneer Day – when the incoming Freshmen students come to school for the very first time to pick up their schedules and get their student IDs. Special thanks to Cupertino High School Vice-Principal Steve Puccinelli and City of Cupertino Safe Routes To School coordinator Cherie Walkowiak for being so supportive of this event.
The goal of the Bike Bus event was to show students and parents that there is a bike route available to get to school from anywhere in the attendance area. We created six bike routes from different locations in the school attendance area. You can see the details of each route in this map.

All the Bike Bus rides were led by volunteers. They came in from the East, Northeast, North, Northwest, and West of the attendance area and were timed to all arrive around the same time at the school's main bike corral. The rides lasted between 10-15 minutes, even with the slow pace and the occasional stops to gather more riders along the way.
What's a Bike Bus?
A Bike Bus is a group of children biking to school together, sometimes with a volunteer ride leader. It's a safer, more fun, and faster way to get to school!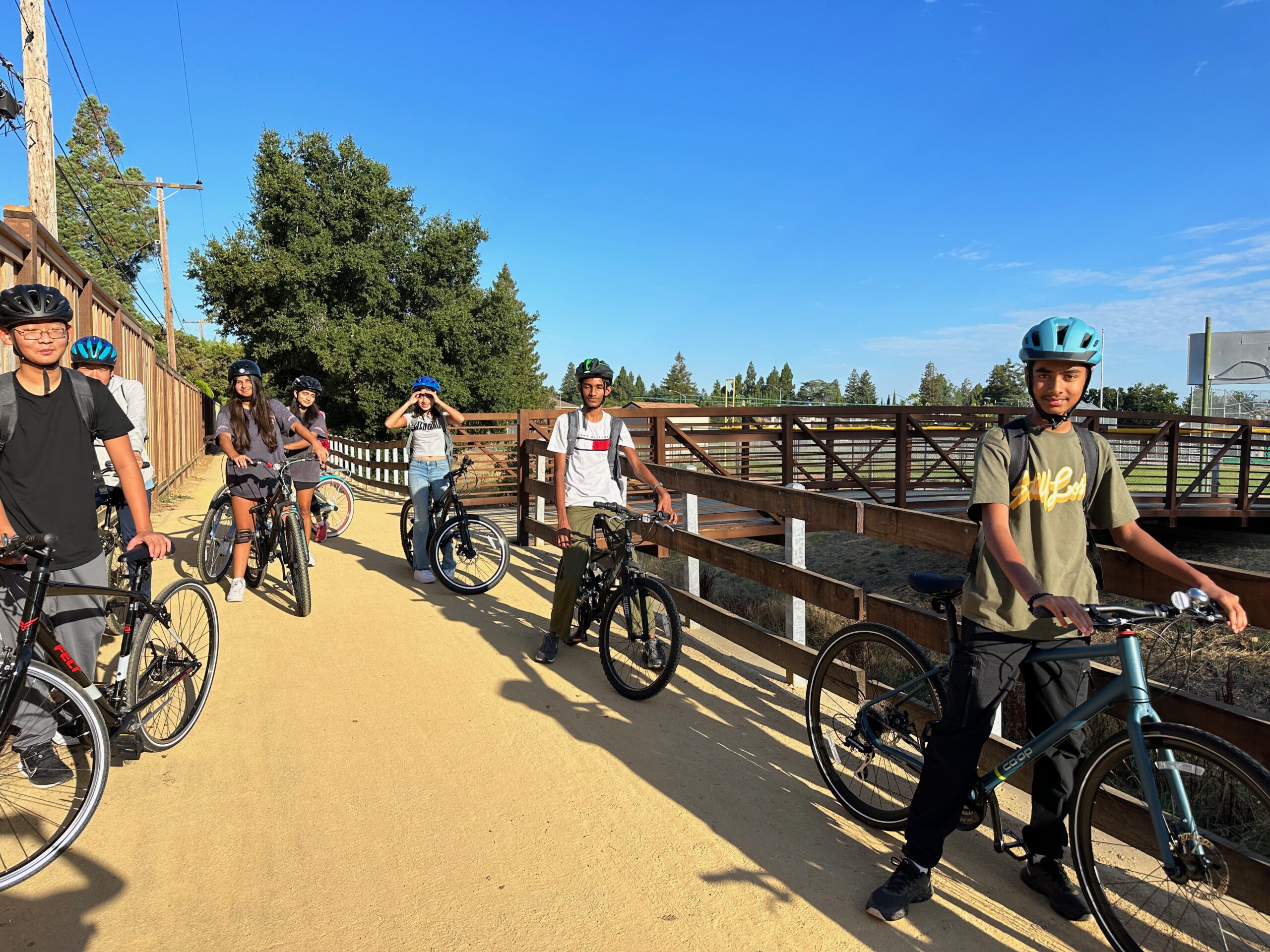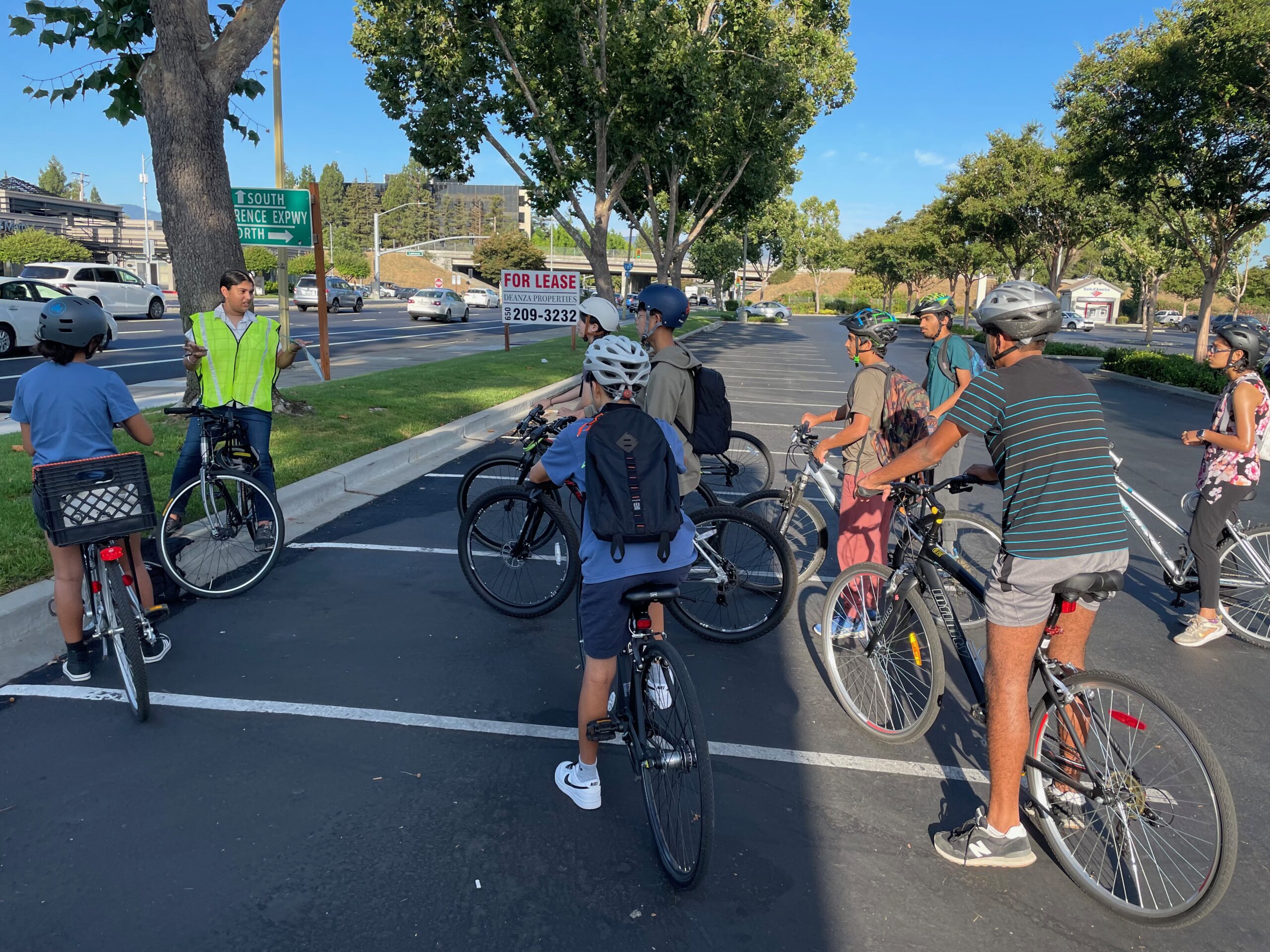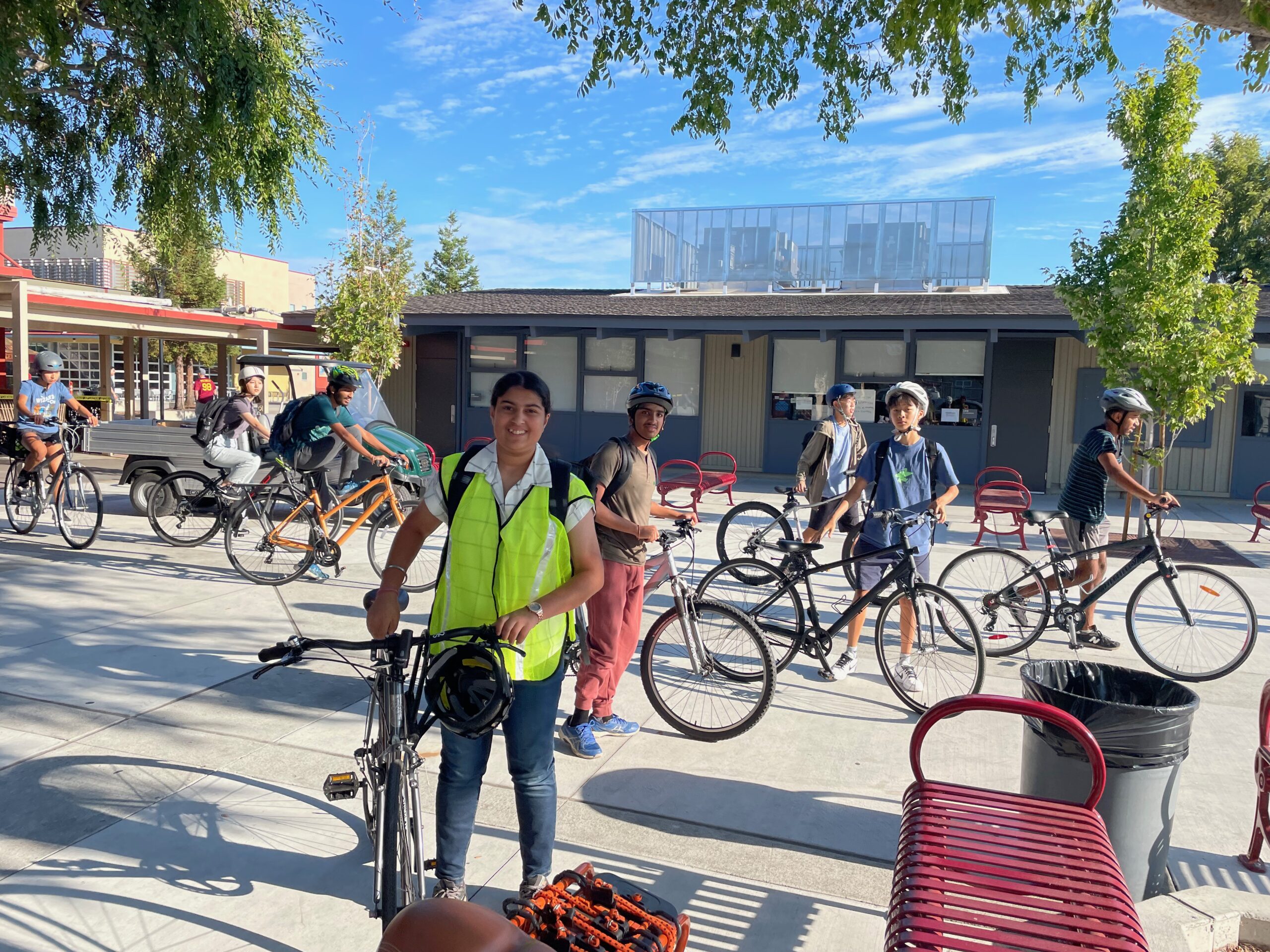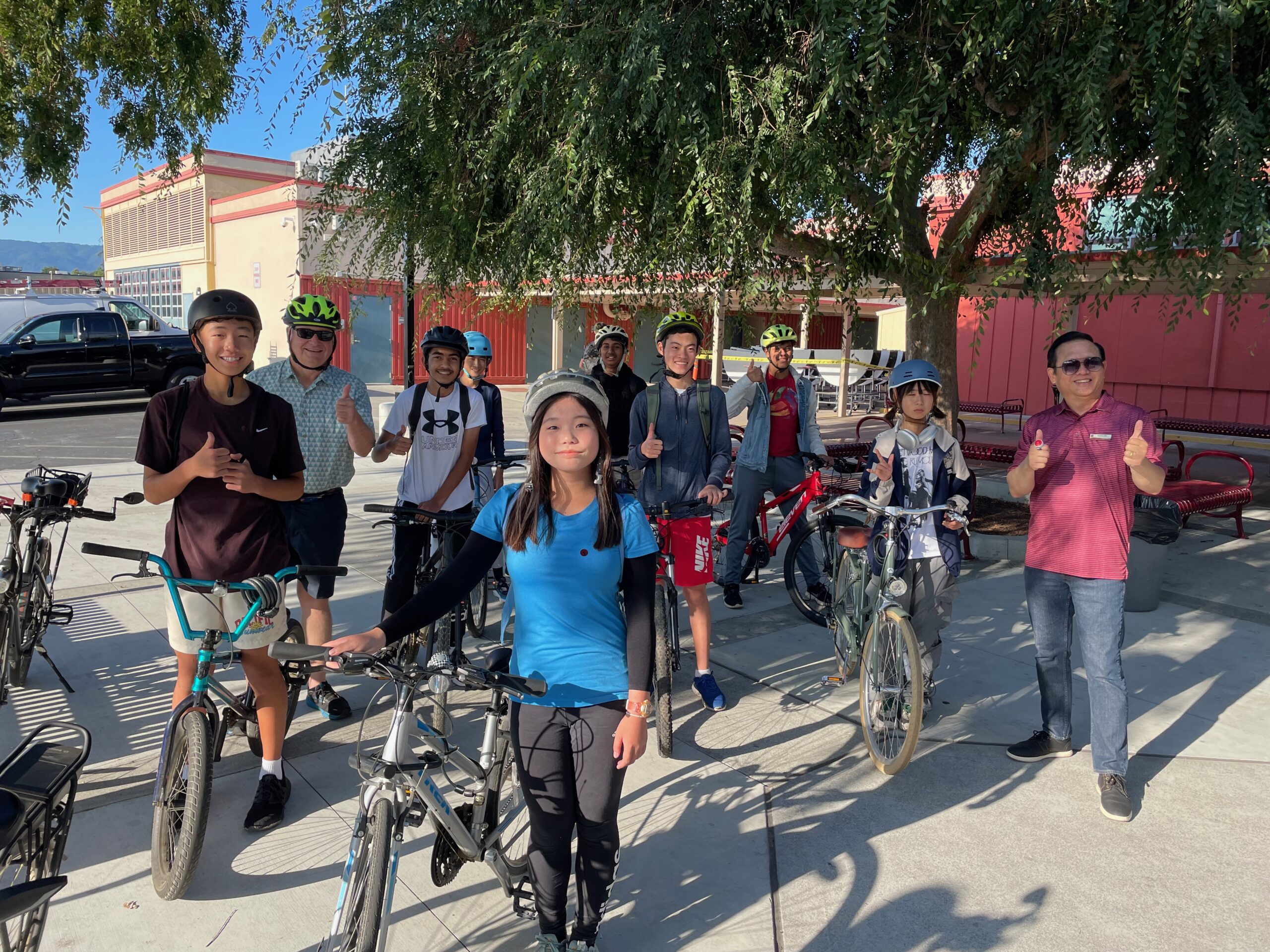 A student riding at a normal pace can cycle from anywhere in the Cupertino High School attendance area to the school, park their bike, and arrive in the classroom, in less than 15 minutes.
Students arriving at the school's main bike corral had a pleasant surprise as volunteers were waiting there to give them free bike lights and bike bells. A few of the volunteers even did impromptu repairs on some of the bikes – re-engaging the bike chain, tightening the handlebars and seat post, straightening the brake pads, and more.
Two FUHSD Board members joined the event. Trustee Rod Sinks biked in with one of the bike buses and Trustee Stanley Kou was at the Tino bike corral giving away bike bells and bike lights to arriving students. We are grateful for their support and participation. A big thank you also to all the volunteers who helped make this event a huge success!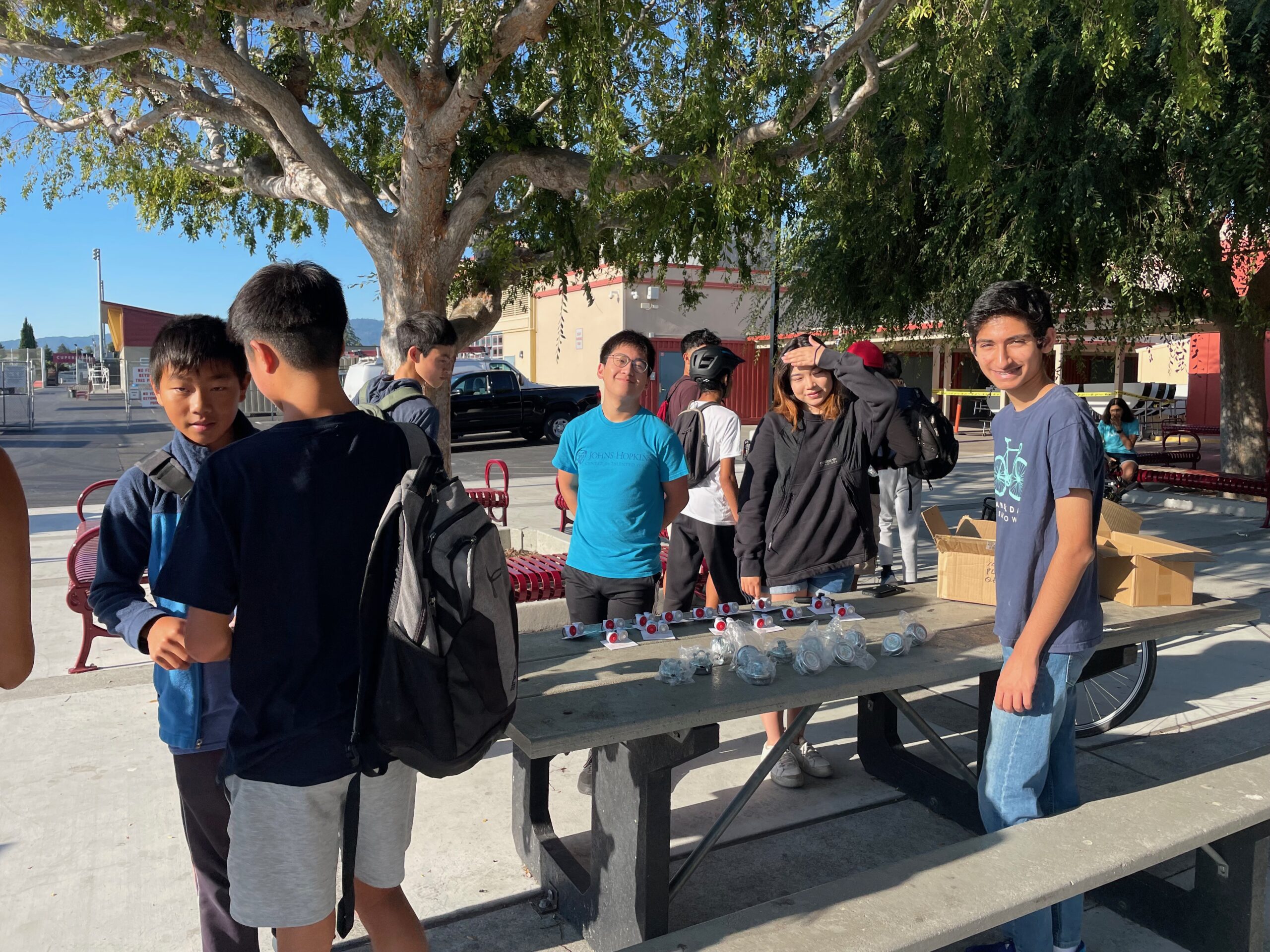 Volunteers giving out free bike lights and bike bells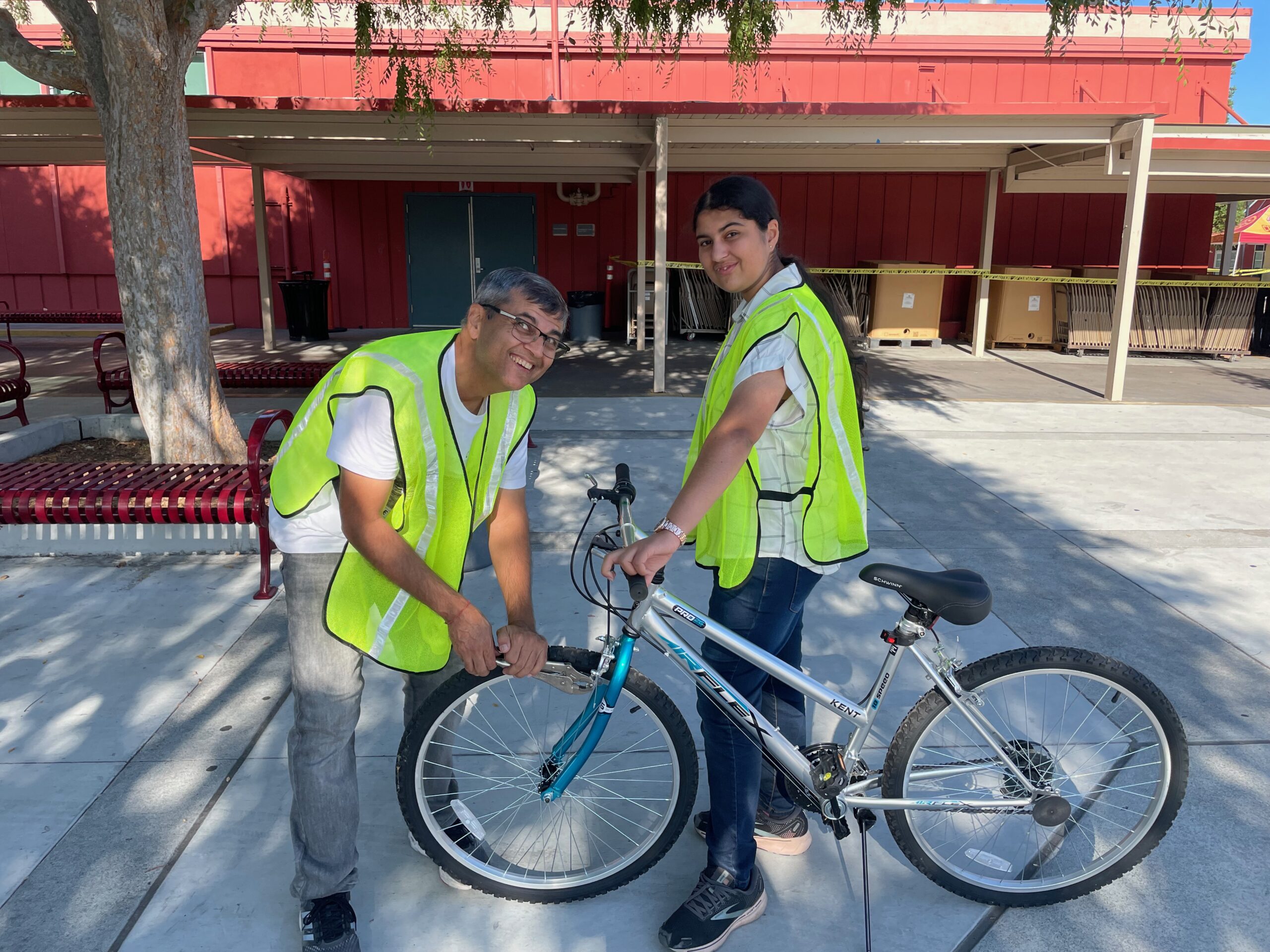 Volunteers repairing a student's bike
Feedback from parents has been unanimously positive. Thank you to all the parents who sent their kids on the bike bus. We hope it helped both the parents and the kids feel more confident about the student riding to school and this is the start of a healthy habit. We'd like to make this a yearly event and broaden it to include all the grades. We will also explore if there is interest in doing a Bike Bus event at other Cupertino schools.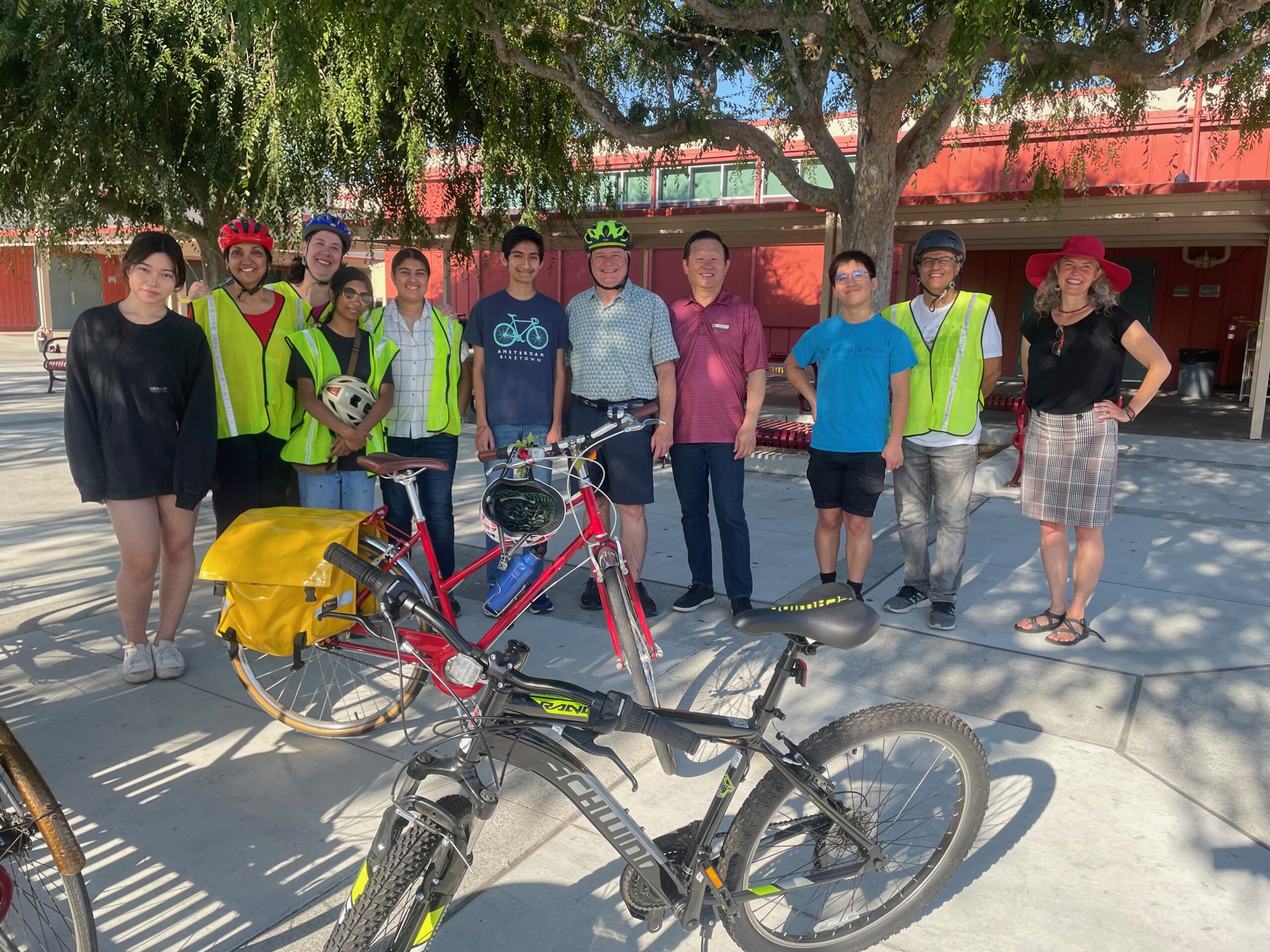 Bus Bike event volunteers from left to right: Senna Rogoyski, Seema Lindskog, Jennifer Shearin, Anushree Misra, Raashi Sachdeva, Aaryan Doshi, Rod Sinks, Stanley Kou, Henry Widjaja, Rakesh Sachdeva, Cherie Walkoviak.