Summer is a great time to visit beaches and hike on coastal trails. In the past two weekends, I hiked several new trails with my family in between water polo games during a multi-day tournament hosted in Marin County, which offers a plethora of beautiful trails that are perfect for enjoying the summer season.
The first game was hosted at Tamalpais High School. We discovered a beautiful park across the street from the campus: Bayfront Park, an open, dog-friendly park with a soccer field, picnic tables, trails & benches. We walked on Mill Valley Sausalito Pathway ,  a 3.7-mile paved scenic trail that runs along the shore and connects Mill Valley and Sausalito. It's a great route for a leisurely hike or bike ride with beautiful views of the bay and the Marin Headlands. This pathway is a small section of Bay Trail, a planned 500-mile walking and cycling pathway system around the Bay Area, connecting 9 counties, 47 cities, and 7 toll bridges.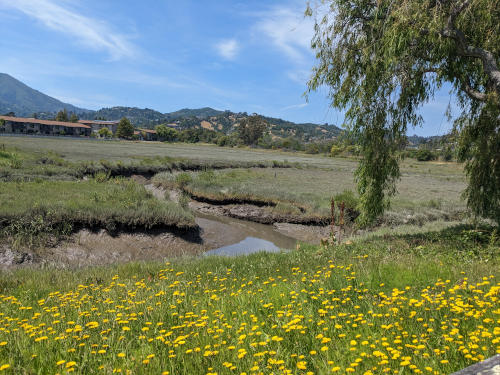 Walking further south on this pathway, we would reach Bothin Marsh Preserve along Richardson Bay, a great place for observing 200 species of birds, including herons, egrets, and ducks. Because of our limited time, we couldn't fully explore the preserve, but noted it down for our future visits.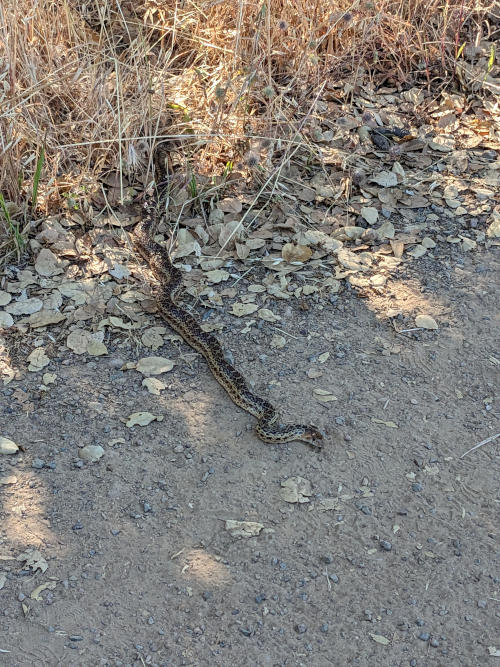 Quietly we kept our distance and quickly I snapped a photo. 
The next game was hosted at College of Marin, Indian Valley campus. A few steps away is Indian Valley Open Space Preserve, home to a variety of plants and animals, including deer, coyotes, and bobcats. Many warning signs of rattlesnakes are posted on the pathways and on the campus buildings. If you read my previous article "Stay safe and keep moving on hiking trails", you would know how to stay calm when encountering a rattlesnake. We did see one on Pacheco Pond trail. It didn't move at all, trying to fool its prey.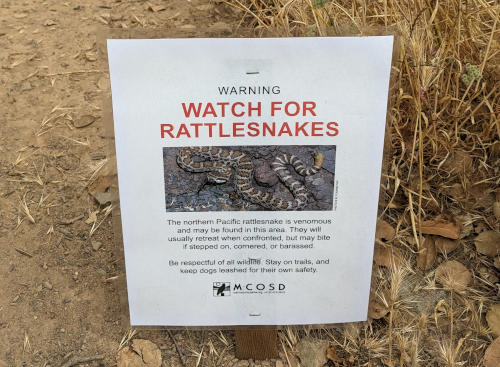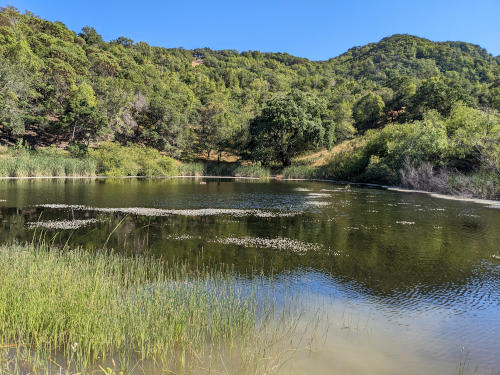 When we reached Pacheco pond, two people were there playing with their dogs and allowing them to swim in the pond. They were having so much fun, but later we found out the park rules state "make sure dogs do not enter the pond", and "a surprising array of amphibians, including western toads, tree frogs, and newts" live there.
Hope all park visitors will read the signs and follow the rules to protect the wildlife.
Again, our schedule before the next game was so tight that we had to turn around before reaching the amazing waterfall. Here is a photo I borrowed from their website for you to appreciate the beauty of nature, and for us to remember it and plan our future hikes.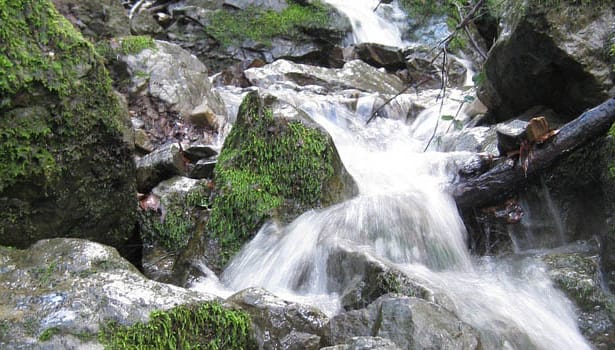 We also hiked on Fire Road, a very flat, wide and shady path. Many wildflowers are blooming along the trail. It was Saturday, but only a few people were biking, walking dogs or riding horses, less crowded than Rancho San Antonio Open Space Preserve, but getting here from south bay takes at least one hour and half, plus the stress of driving through the city traffic. In the future, we will plan for a week of hiking vacation during summer without daily commuting through the city.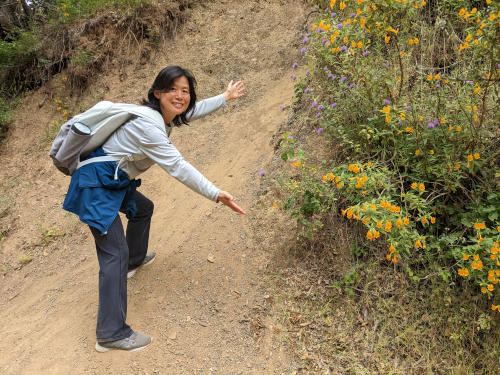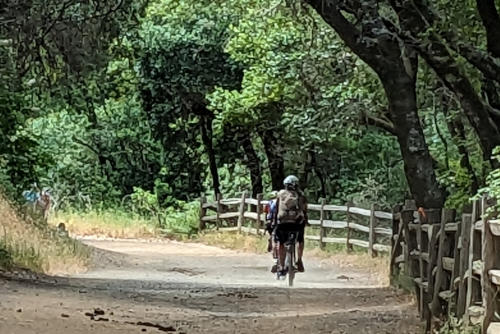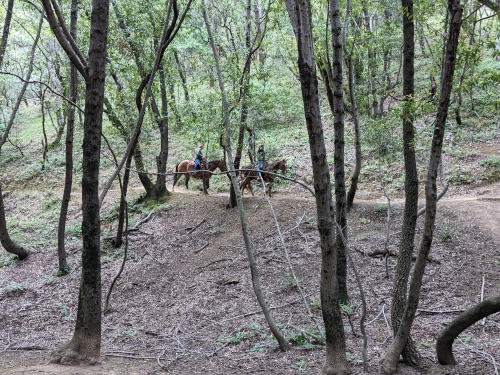 After coming back home, I searched more on summer hiking trails in Marin. So many amazing parks and trails we haven't been to! Below is a list of recommendations with links. 
Remember to check trail conditions and any permit requirements before embarking on your hikes. It's also a good idea to bring plenty of water, sunscreen, and insect repellent, as well as a map or GPS device for navigation. For a full list of hiking safety tips, please read this article "Stay safe and keep moving on hiking trails".  
Hope you will find time to slow down this summer and enjoy these wonderful trails in Marin County. If you would like to share your hiking experiences, email us at info@walkbikecupertino.org.