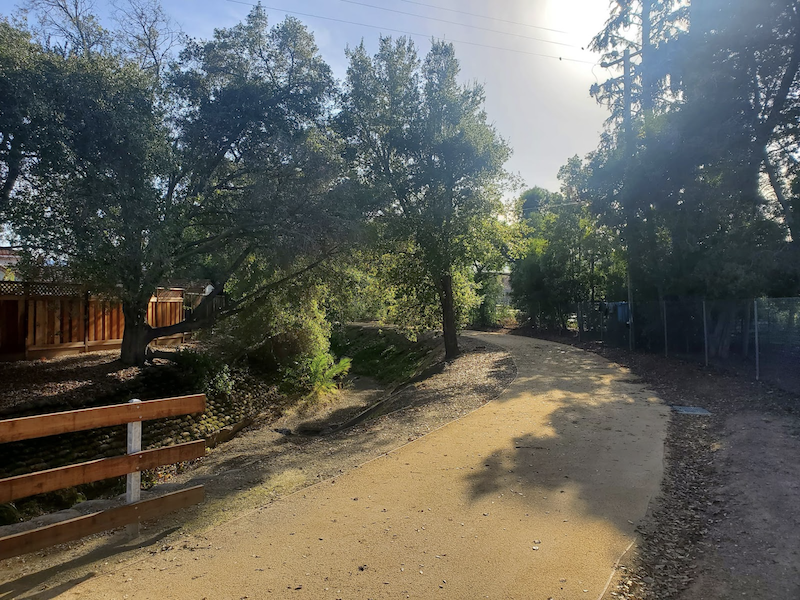 Let's Celebrate the Opening of the Regnart Creek Trail
In 2016, the Regnart Creek trail was included in the city's Bike Plan. In September 2017, the project was initiated with a feasibility plan. Six years after it was first imagined, the trail is finally opening to the public on March 18th, 2023.
We've been through a lot of ups and downs on this trail project and come close to losing it on several pivotal council votes over the years. Yet, every time, the community rose up, and thousands of residents sent letters, crowded into the Community Center, and expressed their support for the trail – children as young as kindergartners, seniors, parents, teens, walkers, cyclists, dog owners, and more. Many residents stayed until midnight and even 4:00am to speak to the council about the importance of this trail. In the end, we got it done. It truly took the continued dedication and persistence of every single one of us for the past six years, but we got it done.
Take a moment to congratulate yourself on this incredible achievement.
Kudos to all the residents who spoke up, showed up, and stayed up. This is your win. This is your gift to current and future residents of our city.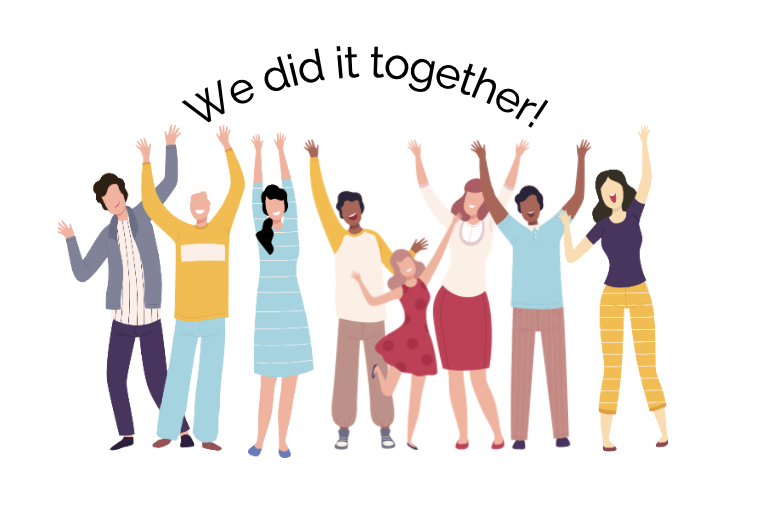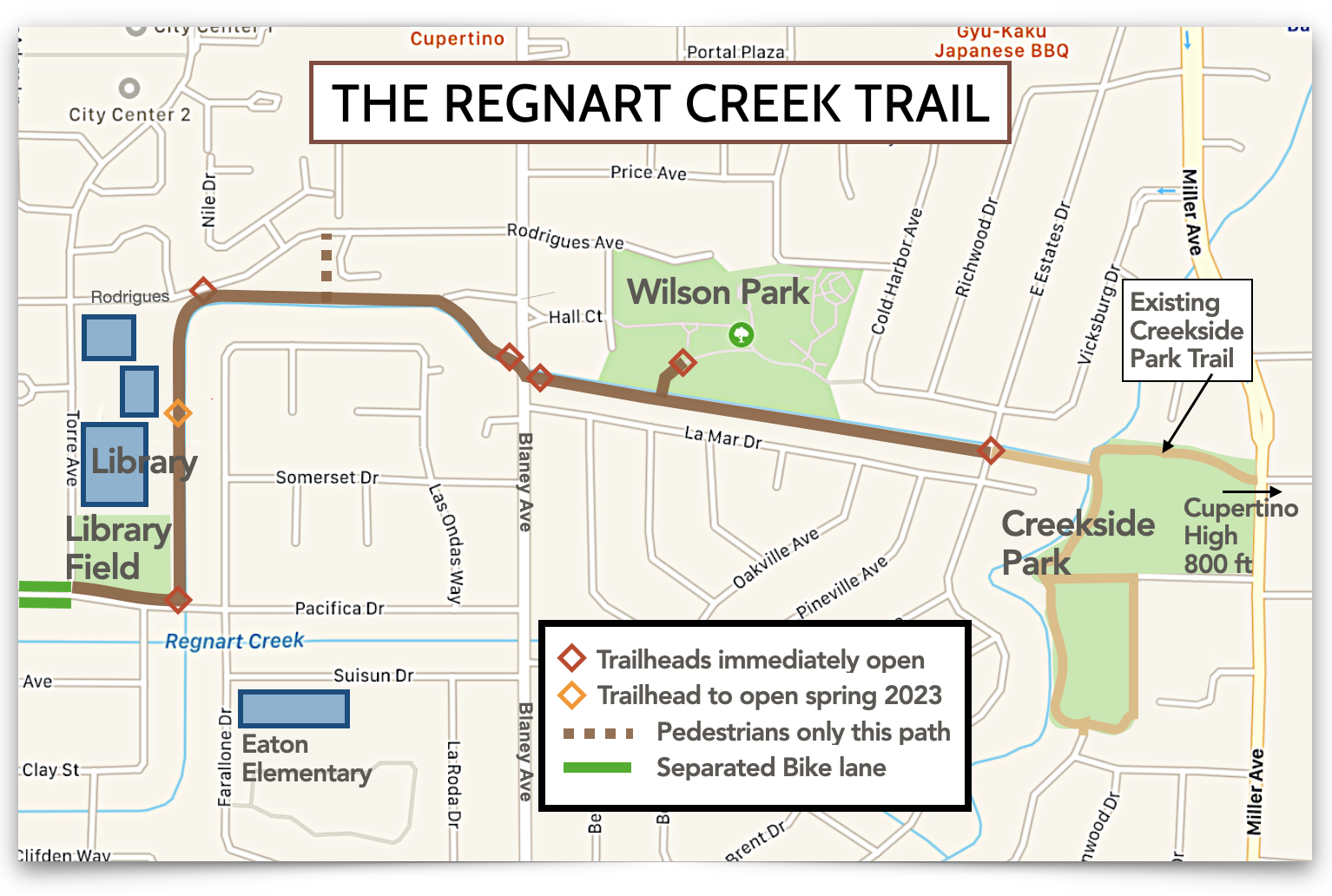 Click on the button above to let us know if you'll be attending the opening ceremony and whether you plan to join us on the bike ride or walk, so we'll look out for you. See you on the trail!
Opening Ceremony
The city will hold an opening ceremony at 10am on Saturday March 18th at Wilson Park near the new bridge entrance to the trail. We'd love to see a good turnout of residents there to celebrate the opening of the trail. Come cheer with us! Walk-Bike Cupertino board members will be there, handing out pastries. Please come say hello and grab a doughnut.
Casual Walk and Bike Ride After the Ceremony
Some Walk-Bike Cupertino members will be going on a casual bike ride to the library, then onto Main Street and back (approx 3.5 mile loop). Another group will walk on the trail to the library and back (1.3 miles). Please come enjoy the trail with us!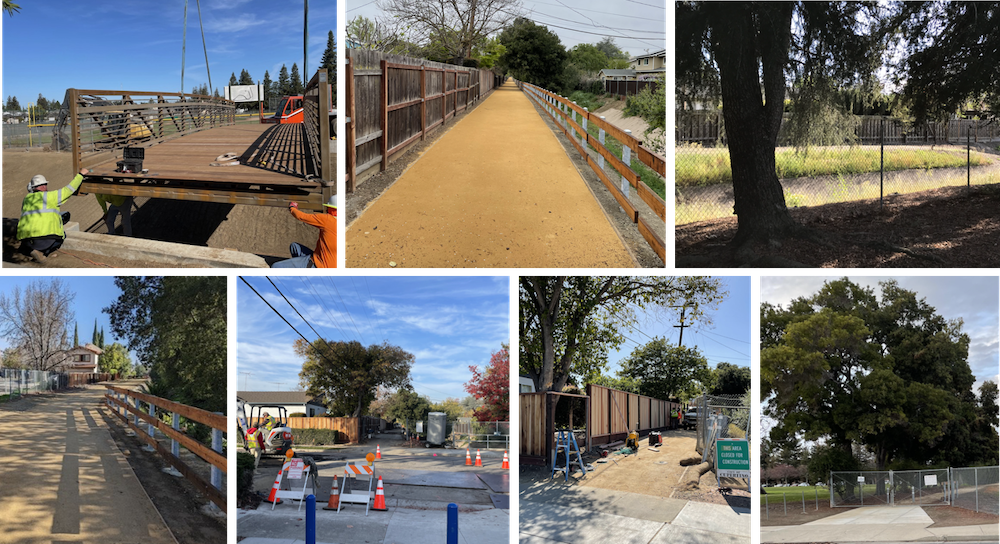 The information in this article is solely the opinion of the author and Walk-Bike Cupertino and does not reflect the opinions of any other organization or entity. For more information, contact WBC at info@walkbikecupertino.org.