There's plenty of scootesr and e-bikes out there, but sometimes a standard one isn't what you are looking for. If you have specific criteria in your micromobility, or just want the latest thing, check out these scooters and bikes below.
Update 3/10/23: A newsletter subscriber pointed out that for the easiest maintenance and repair for your new bike, local bikeshops are the best place to buy a bike. Some bikes that are direct-to-consumer do not have local bike shops who can can service them. Before you buy, check your local bike shop to be certain they will do so. Two great local bike shops are Trailhead Cyclery (here in Cupertino) and Calabazas Cyclery (close by in West San Jose).
I'm worried about my balance on a bike
The new Rad Power Trike is stable, comfortable, accessible to anyone, and more fun than you'd expect. Generous step-through space allows for easy on-and-off. With a simple fold-down mechanism, the RadTrike can easily load into vehicles with lower clearance.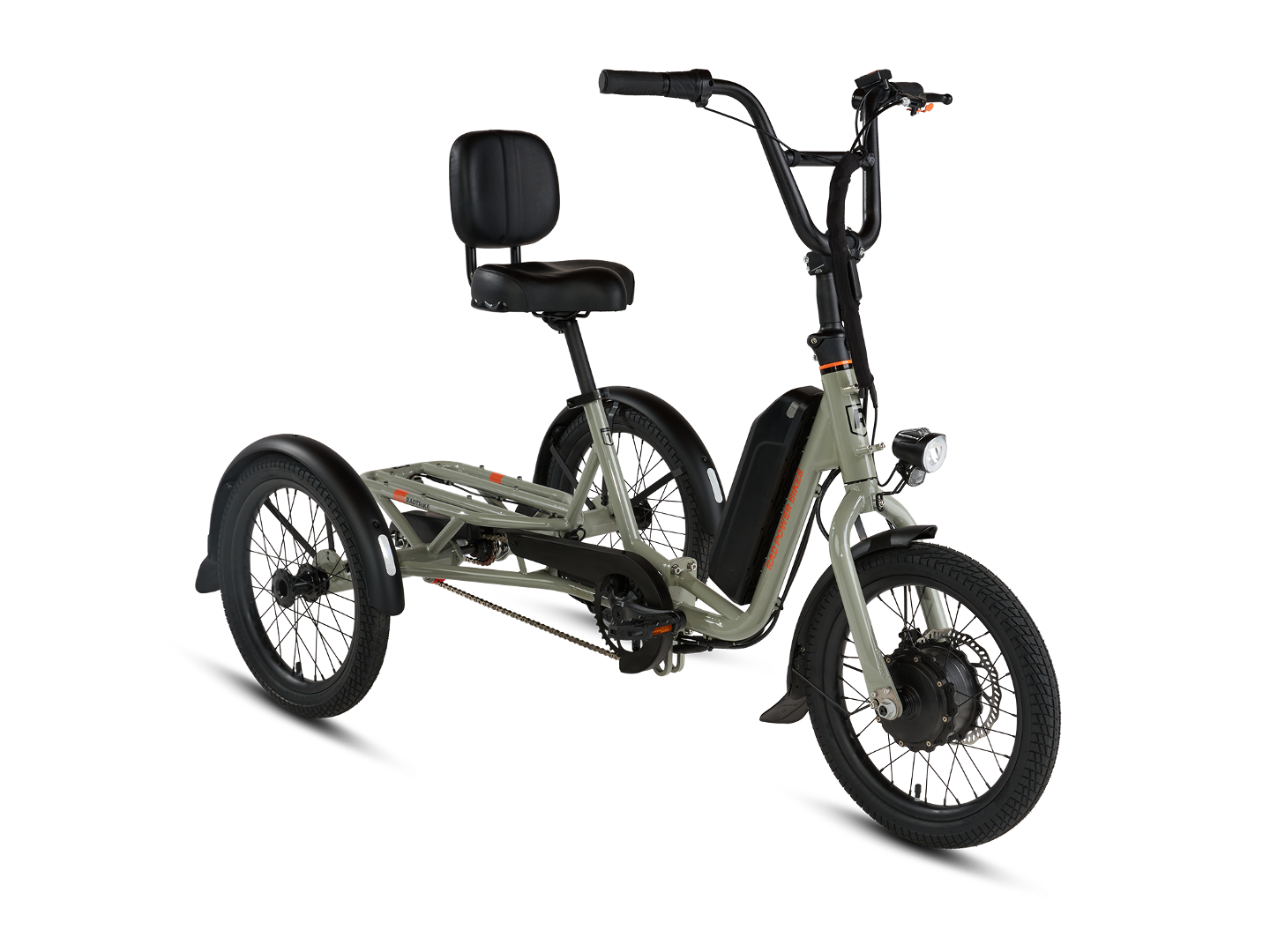 I want to bring a friend along on my e-bike
The Veo Apollo coming in 2023 is a class 2 (pedal and throttle) e-bike that allows not just cargo, but an extra person to go along for a ride, too. Top speed is a bit lower than class 3 bikes–only 15 mph–but its 400 lb weight capacity makes up for that.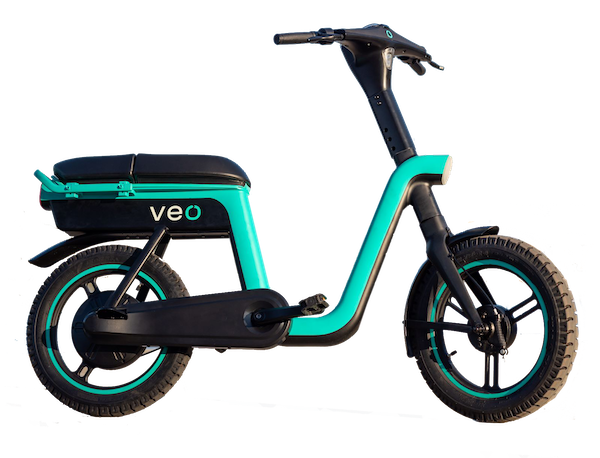 I want an e-bike that folds very small but still is fun
The Brompton Electric P-line folds to a tiny 25.3″ x 23″ x 10.6″ in three places. It's the lightweight version of the Brompton Electric C-line but uses Titanium to shed some weight to get the bike down to only 35 lbs. It folds in 20-30 seconds (reports vary), and charges in only four hours.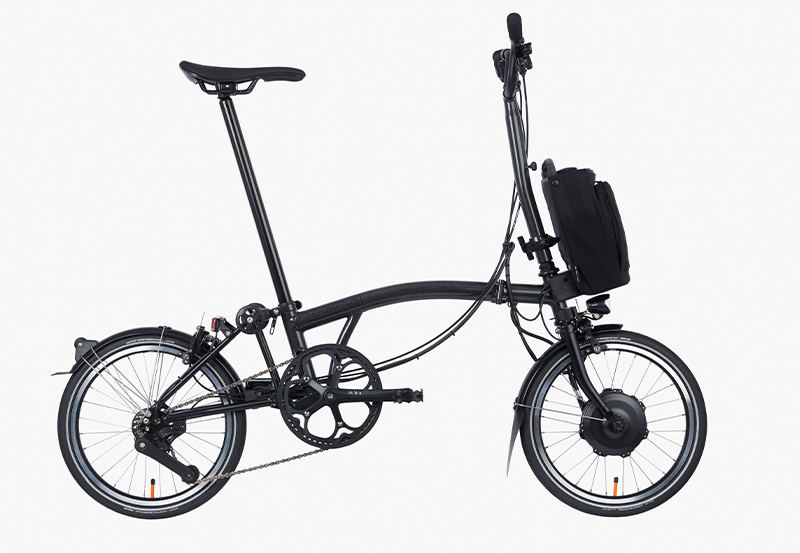 I want an e-bike that's super light
The Jackrabbit bike is incredibly light and small for an e-bike: only 24 lbs! Technically a scooter (as it has no pedals), it's easy to pick up and carry inside to store in an office or small location. You can even take it on a plane–it's FAA compliant.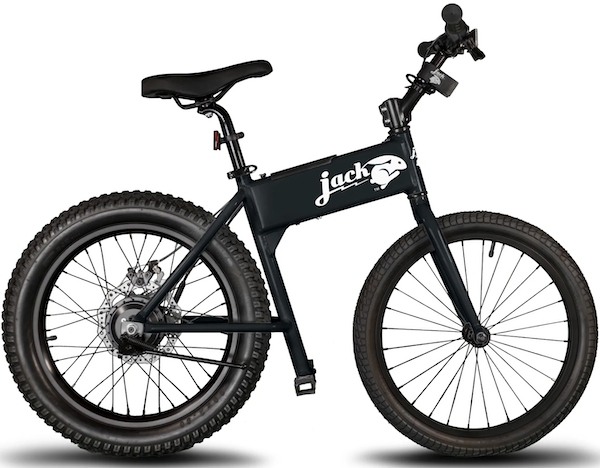 I want a scooter that looks really cool
The Bo Scooter doesn't look like most–they built it from the ground-up and it's much sleeker and more minimalist than typical scooters. The thicker tube gives a more secure-feeling ride, too. The lights are slickly built-in and the "Safesteer" technology is meant to give a bump-free and comfortable ride for you and your bags. It's no surprise there's a waiting list for these.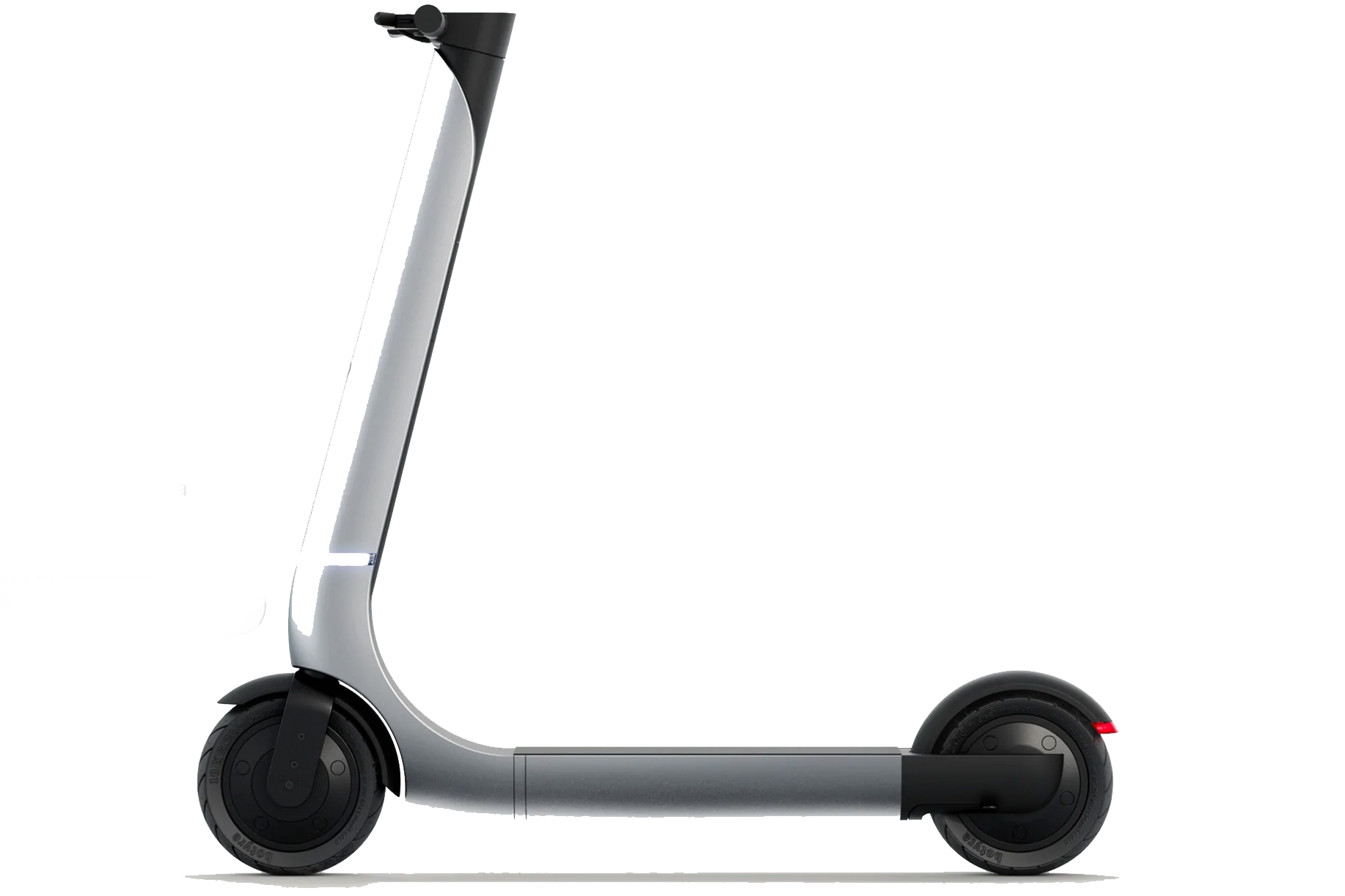 I want good lights and turn signals on my e-bike
With e-bikes mostly being used on roads, turn signals seem like a good idea. Wau Bikes not only have great tailllights, but those lights run the length of the bar that goes from your seat tube to the rear tire. You just can't miss them. Plus they are integral and look like they make sense–not just an afterthought.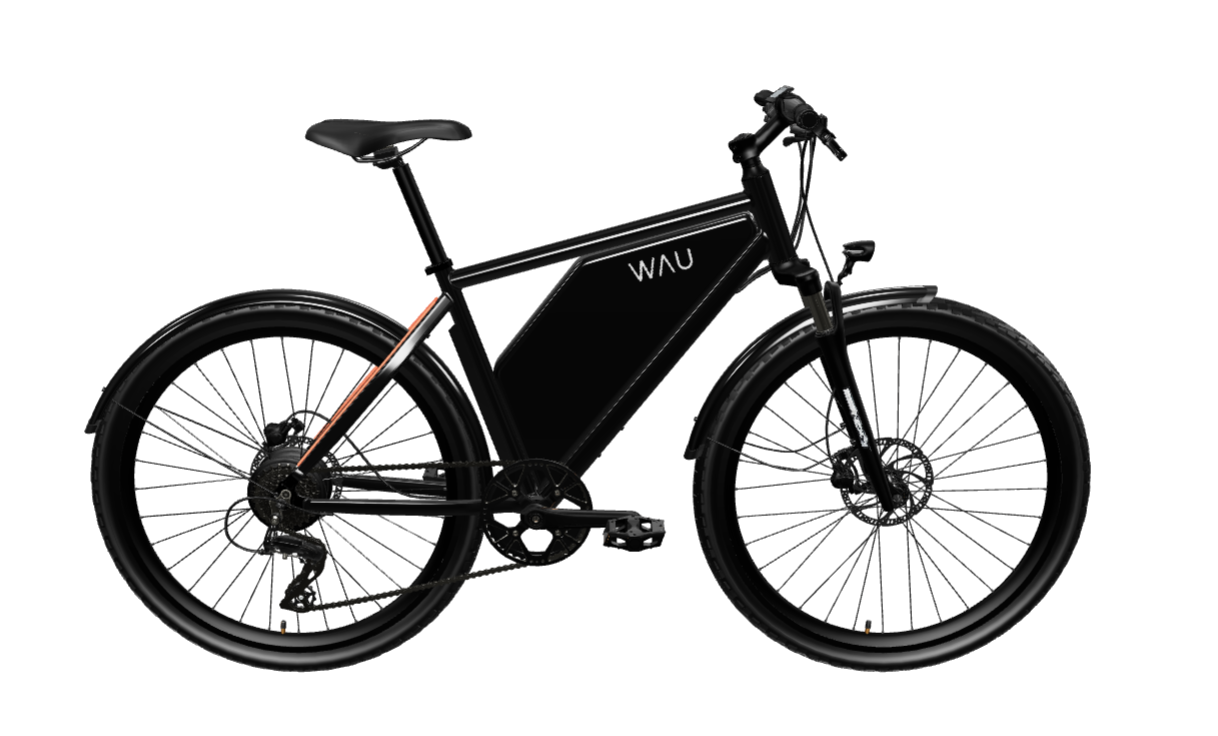 I want to go super fast on a scooter
The stand up scooter Apollo Pro goes a blistering (reported) speed of 43 mph! Along with a unibody frame that works for people up to 330 lb, it also includes regenerative braking, a 60 mph range, and LED lighting for night riding. This isn't your kids' scooter. Note: CA speed limit is 15mph for scooters with floorboards you can stand on for all roads.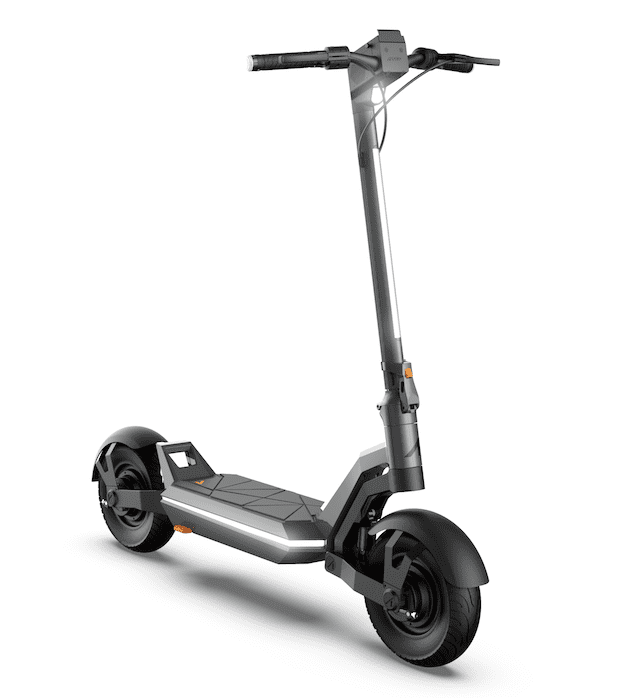 I want to carry a lot of stuff on my bike
The Bunch Bike Original 3.0 can carry a big Costco run, two big dogs, or even four kids (all strapped in with seatbelts). It comes with hydraulic brakes and comes in four colors, or you can even add a "wrap" to fully customize it. Bring a whole party on wheels.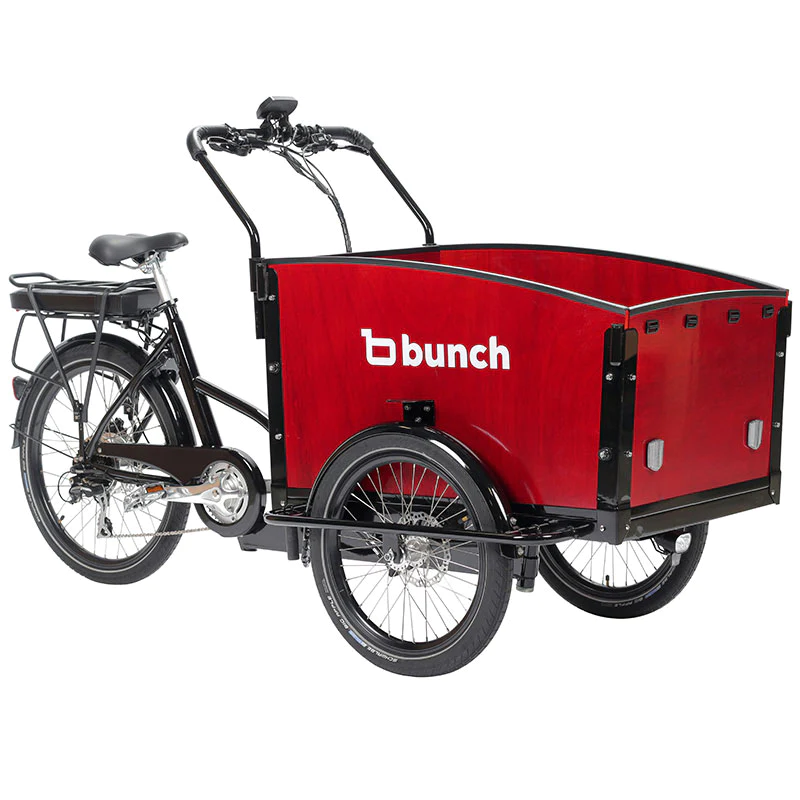 I want a stunning, minimalist bike that makes people stop and stare
The Weel bike has no visible cables, wires or gears, and comes in a beautifully designed shape. Plus it has active balance assist, regenerative pedaling, and optimized braking so you never go over the handlebars. They tout it as "a true work of art and a symbol of the future of biking." Preorders only right now, with expected shipping by the end of 2023.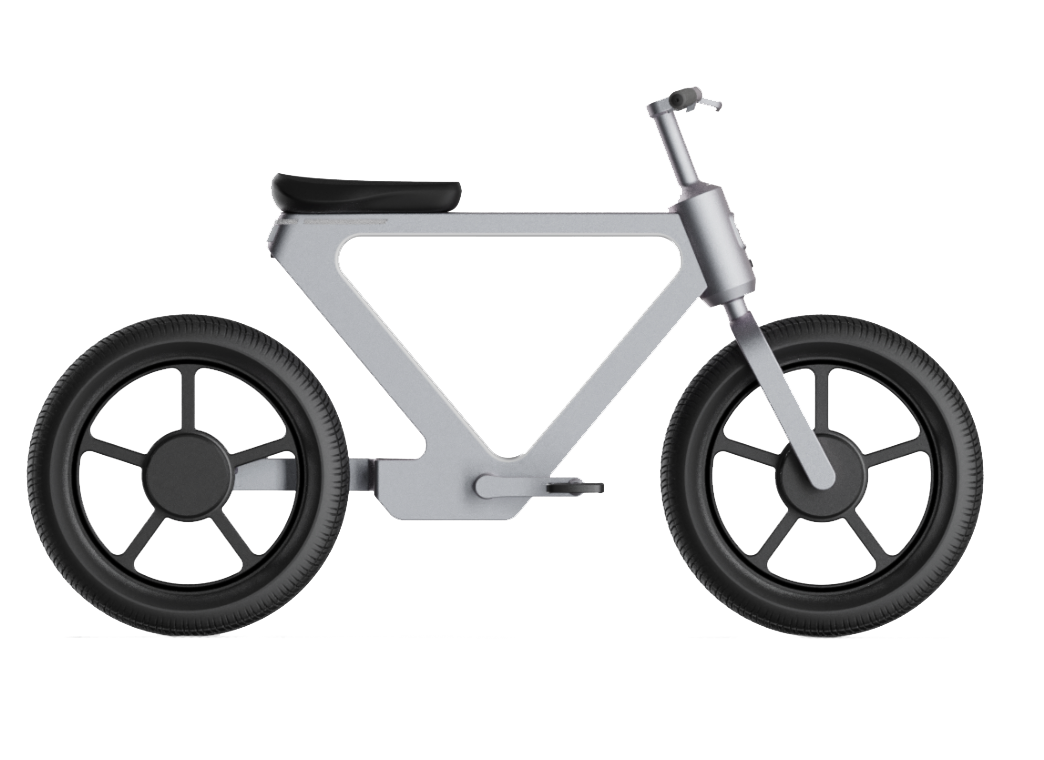 The information in this article is solely the opinion of the author and Walk-Bike Cupertino and does not reflect the opinions of any other organization or entity. For more information, contact WBC at info@walkbikecupertino.org.