This coming year, due to staff shortages, there will not be any new city work items.
The staff liaison, David Stillman, therefore asked the BPC at their November 2022 meeting about what their top priorities of the currently approved projects that they would like staff to devote time to. Here is what the Commissioners chose.
Areas to be Prioritized
Bollinger Road Improvements
The staff is studying what can be done to make Bollinger Road safer. Currently, Bollinger has class 2 painted bike lanes on a busy four-lane road with deep bends. It has seen several accidents, including fatalities.
Stevens Creek Boulevard separated bike lanes (Class IV)
The BPC would like the staff to continue working on the design and implementation for Phase 3, which is the portion from I-85 to Foothill Expressway. The other portions have completed design (Phases 1 and 2) and construction (Phase 1 only).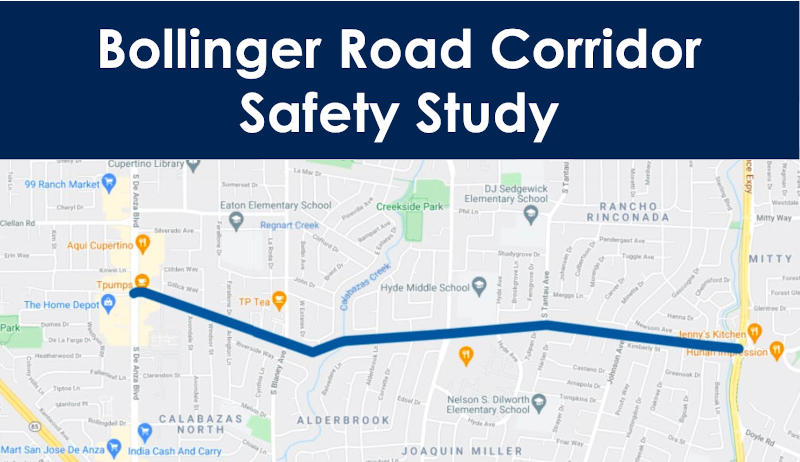 Bollinger Road study (above) and Stevens Creek Lanes (below)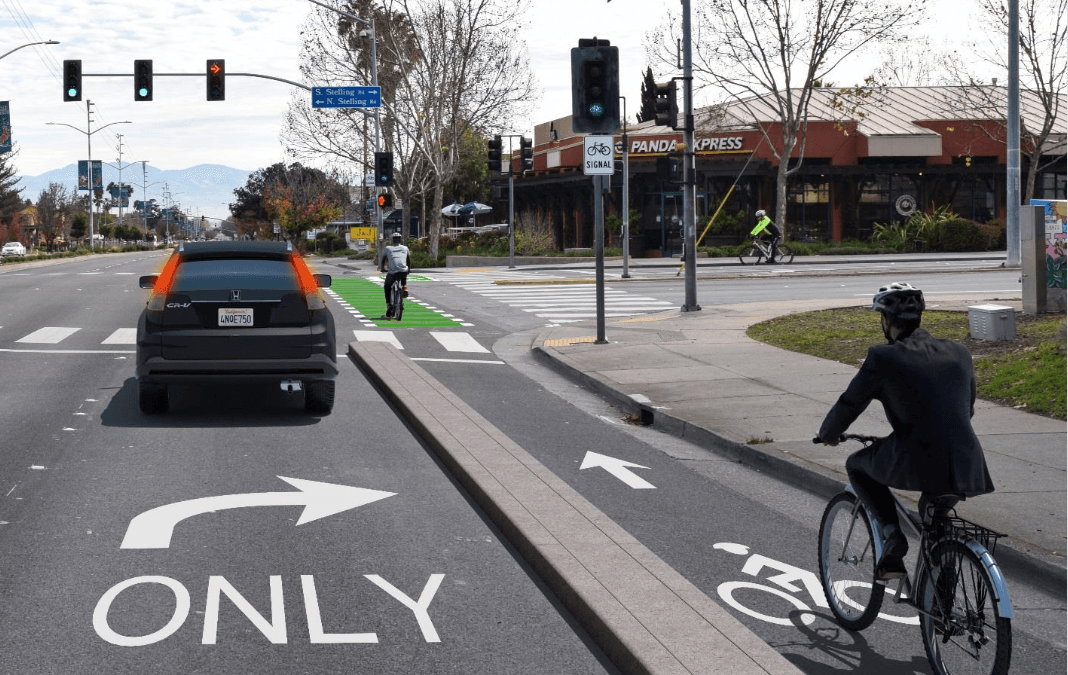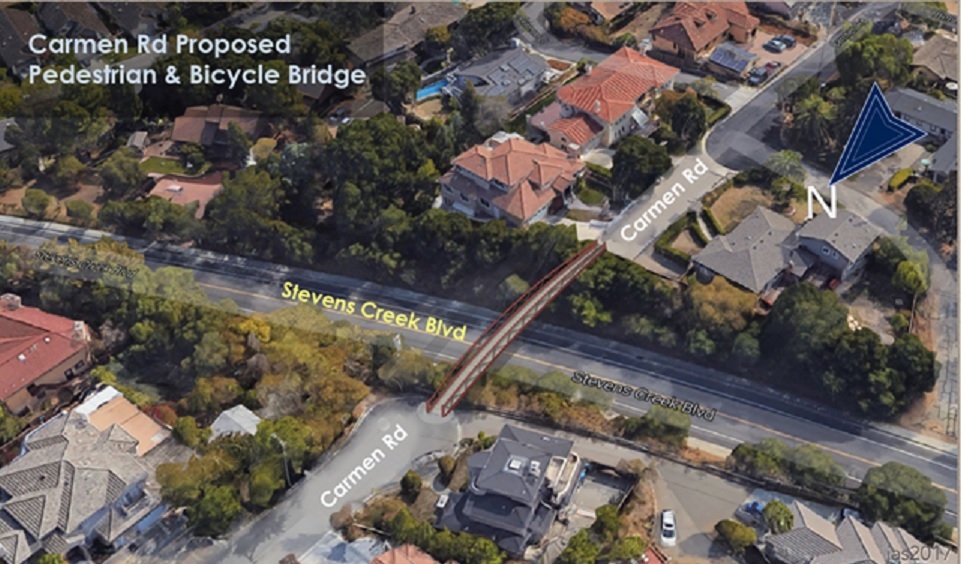 Carmen Road Bridge (above) and Lawrence-Mitty Park (below)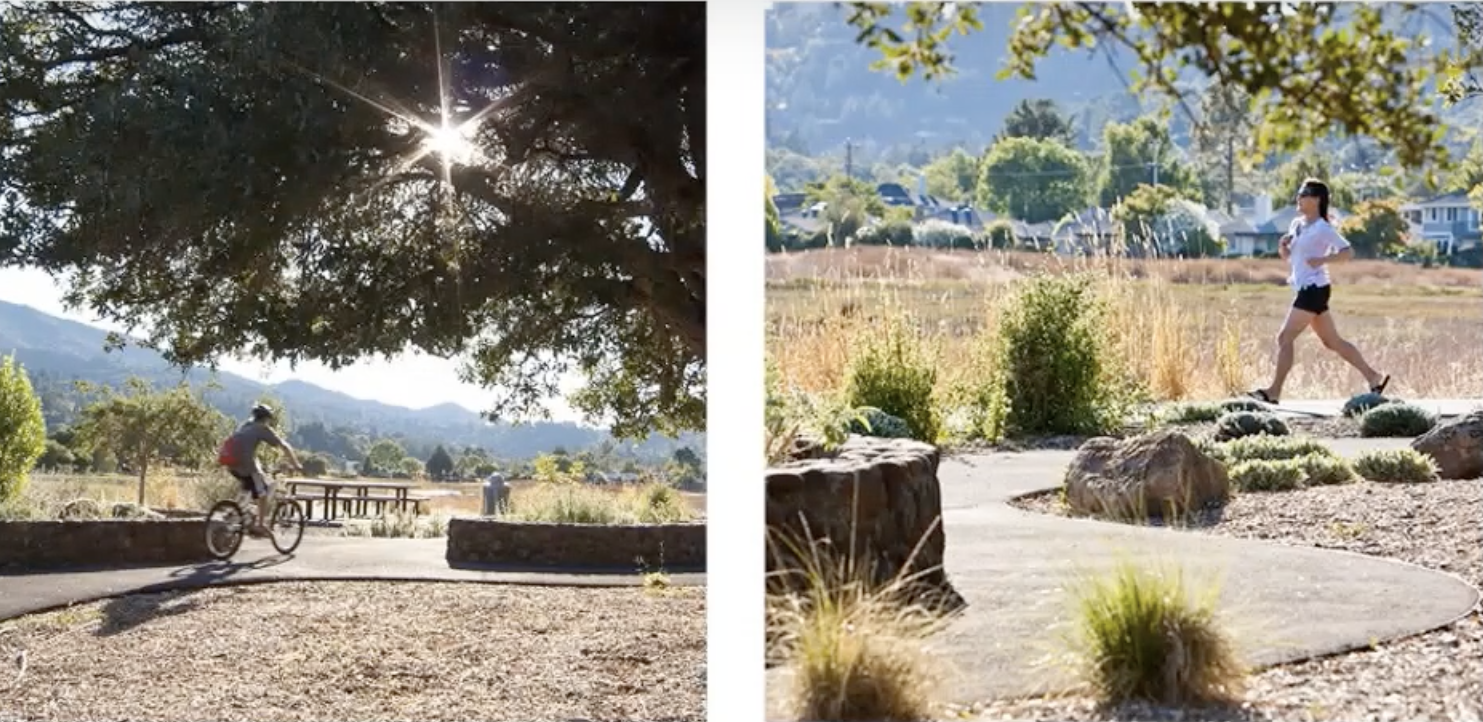 Carmen Bridge
The Carmen Bridge had a completed Feasibility Study in 2019, but the project has not progressed since then. Current BPC Chair(termed out in January) Gerhard Eschelbeck wishes to review whether the potential walking path that connects to the Stevens Creek Trail would be a substitute, but WBC is not in favor of this substitution. The new walking
path will only be for pedestrians, would require students to brave several hills, and presents challenges as a creek would need to be crossed. These are challenges which make it a poor substitute for the bridge, which would also serve the many seniors at Sunnyview Retirement Village.
Lawrence-Mitty Park northern connection

(Calvert Drive/intersection)

Currently, the only entrance to the new LMP will be via the pathway next to Sterling-Barnhart Park and then onto the Saratoga Creek Trail and into LMP. A northern connection would allow more residents to enjoy the park, and perhaps allow students to use it as a safe connection to Cupertino High and Hyde Middle on their school commutes.
With the staff shortages, it is clear that it is difficult for the City Staff to accomplish all the work that residents and the City Council wish them to do. It is hoped that staff will be able to be hired (and retained) changing this issue which limits progress in Cupertino.