Regnart Creek Trail Wins an Award

The City of Cupertino's Regnart Creek Trail project has been selected as a winner for the American Public Works Association (APWA) Silicon Valley's 2022 Award Program in the Transportation – $2M-$5M category.
The award recognizes outstanding public works projects and professionals.  

Completion of the 0.8-mile-long trail, which provides an off-street pedestrian and bicycle connection between Creekside Park, Wilson Park, the local neighborhoods, City Hall and the Cupertino library, has been a priority for the City and neighboring school communities for many years.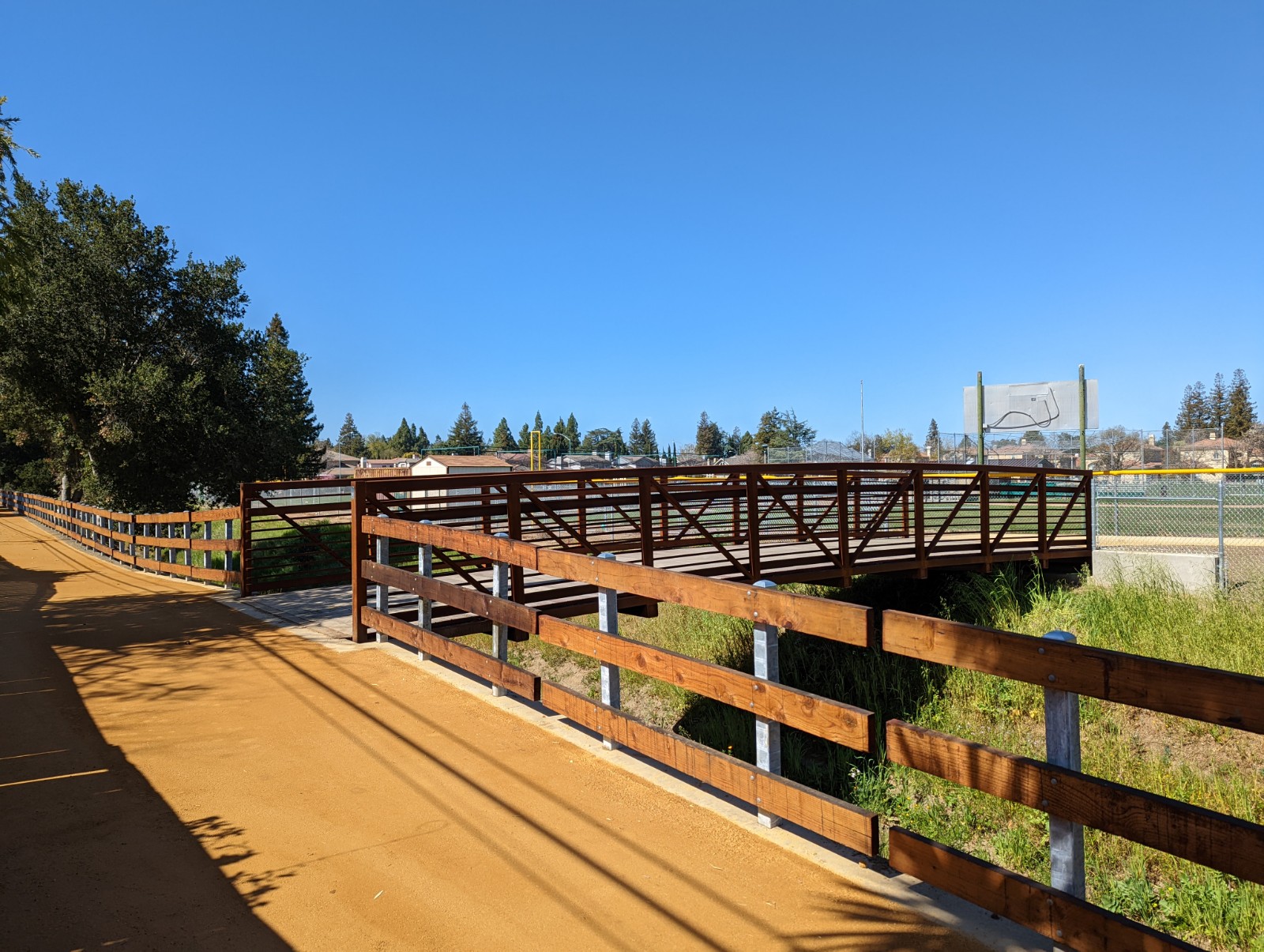 The bridge to Wilson Park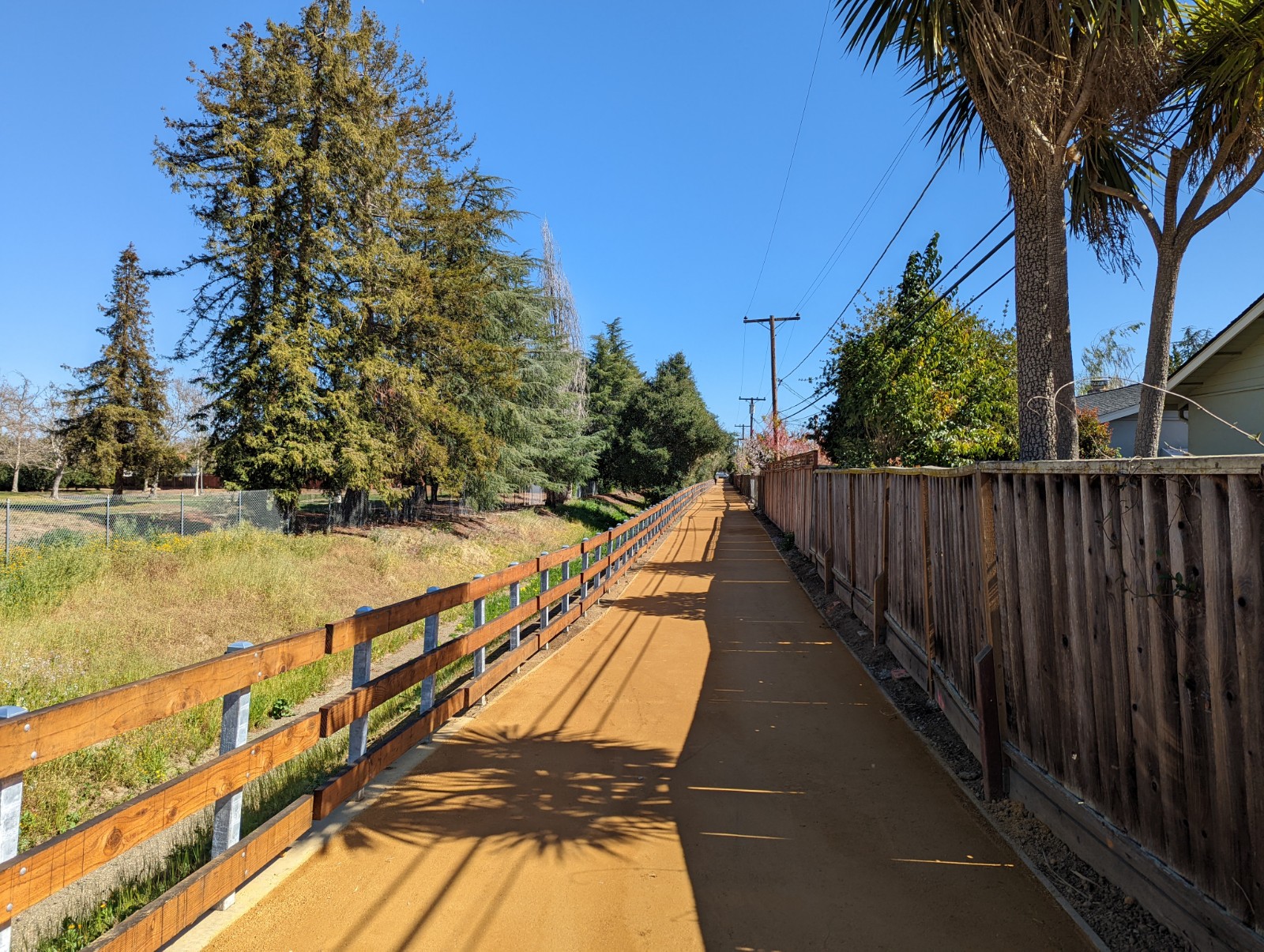 The trail between Blaney and East Estates Drive
In addition to connecting these destinations, the trail also serves as one segment of a longer bicycle connection between Monta Vista High School and Cupertino High School, which also includes the recently completed separated bike lanes along McClellan Road and Pacifica Drive.
Funding for the trail was provided by the Santa Clara County 2016 Measure B program.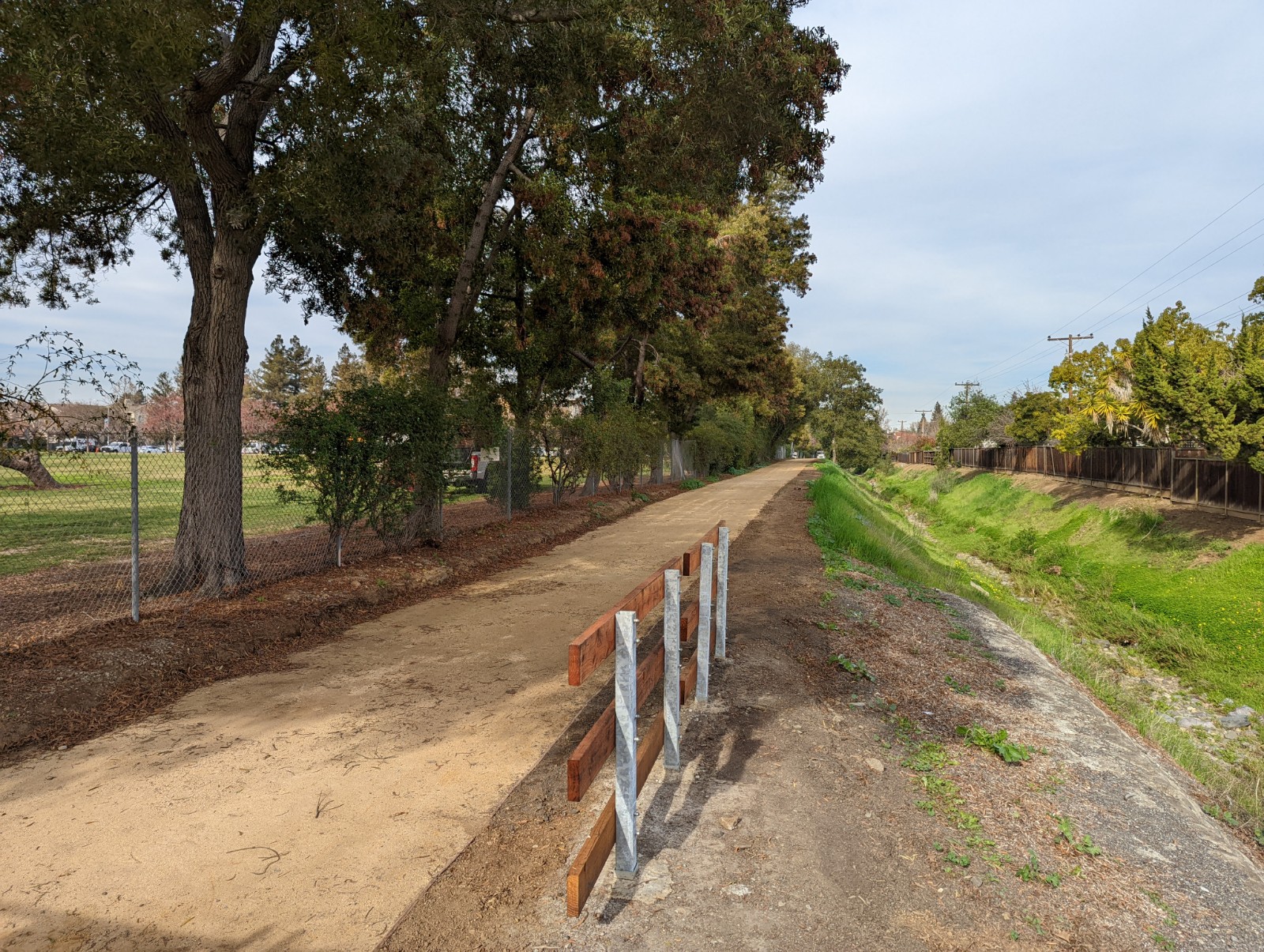 The trail entrance at Pacifica Drive and Library Field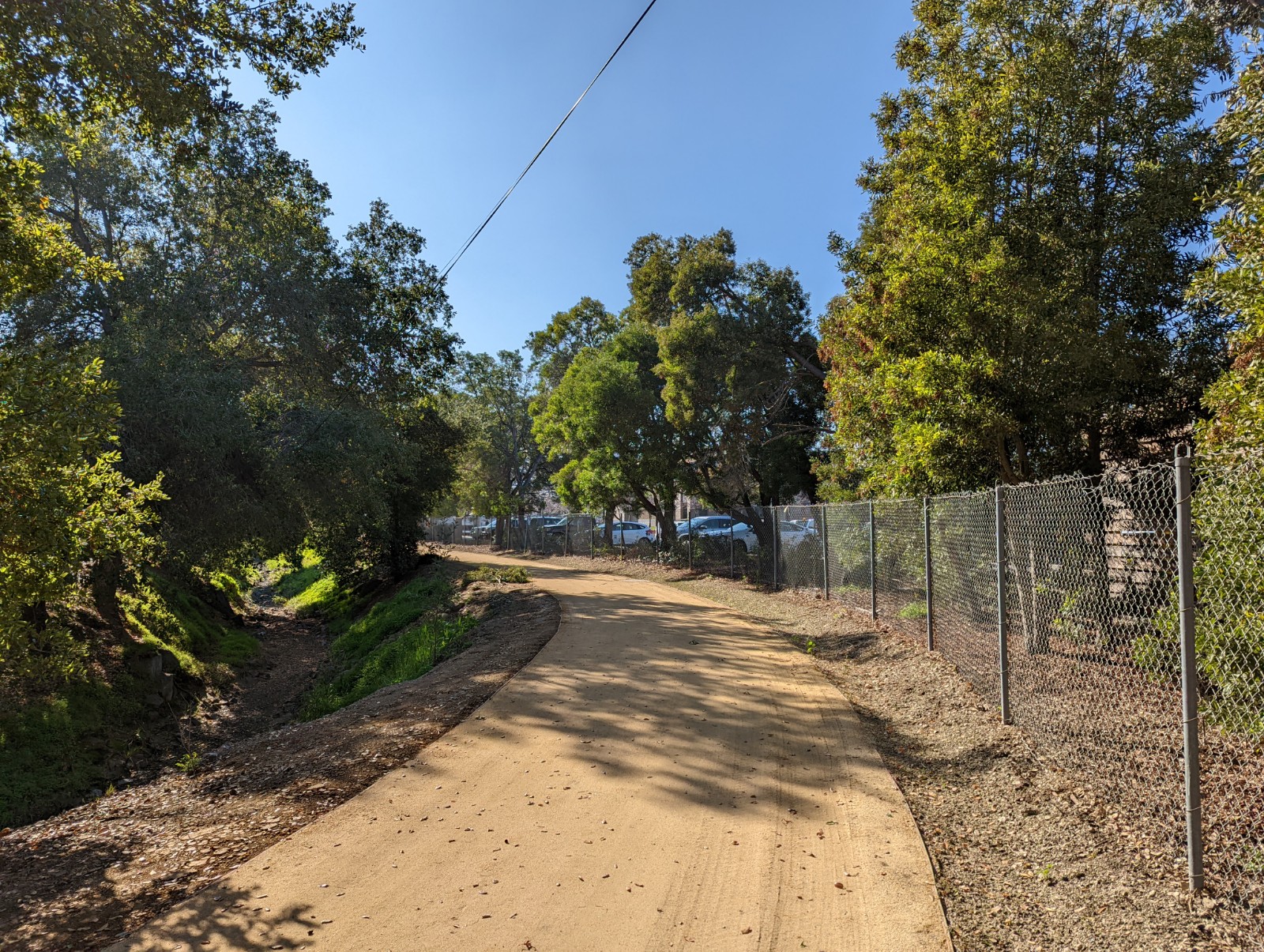 The trail near City Hall at Rodrigues Ave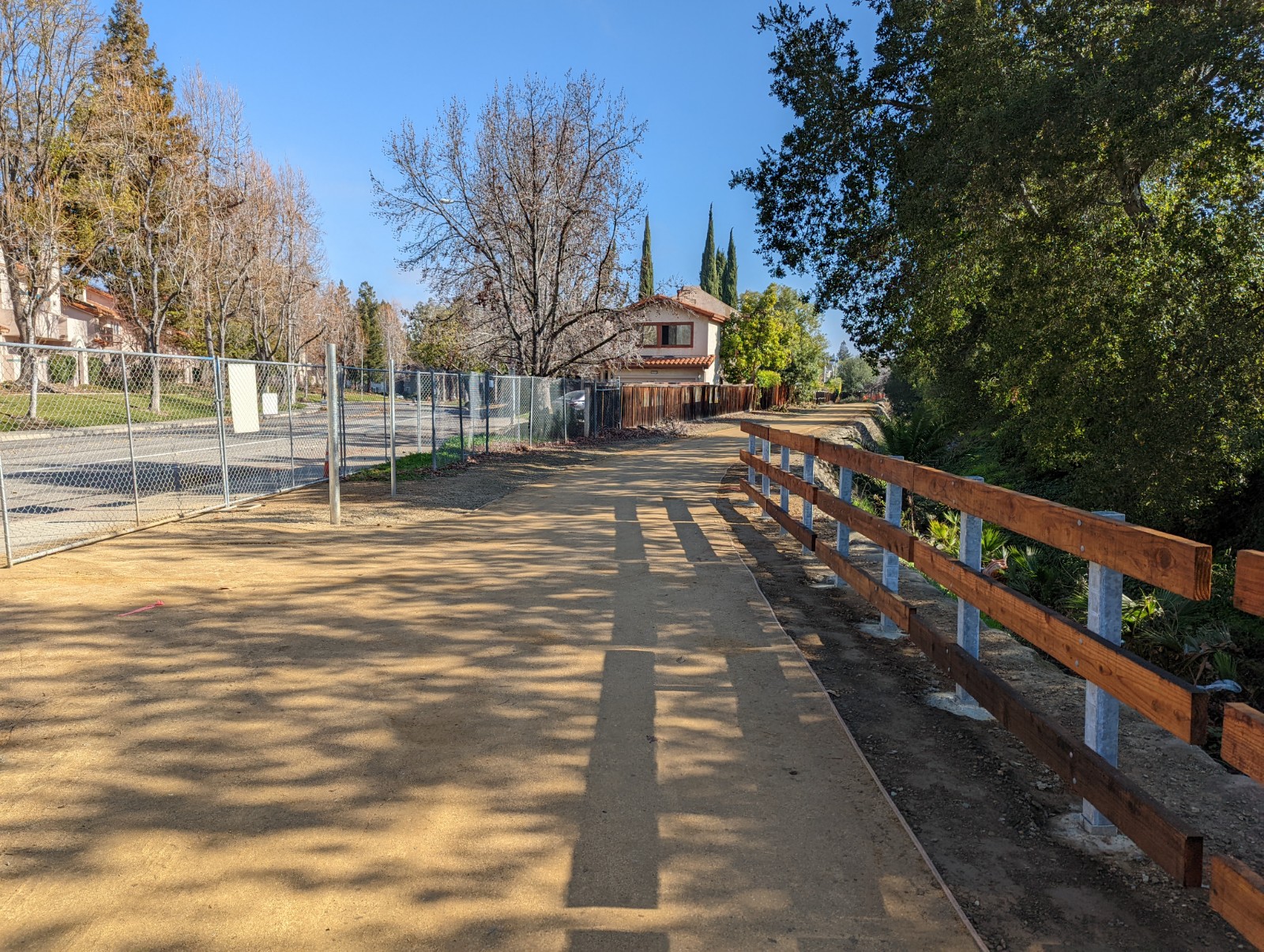 The trail entrance at Rodrigues Ave
Public opening of the trail is pending completion of reconstruction of neighborhood fences adjacent to the trail.
Trail opening is expected in Fall 2022.