Walk-Bike Cupertino is grateful to have been able to procure a large number of bike helmets through the Stanford Children's Hospital's Childhood Injury Prevention Program.
We are donating these helmets to a variety of local organizations in need. We will also distribute free helmets during the Cupertino Earth Day Festival on April 23rd.
The Fremont High School Bike Club is one of the recipient of these helmets. Their bike club promotes cycling through group rides, workshops, service projects, fundraisers, and more. They also provide free bikes and helmets to students who need personal transportation to get to and from school.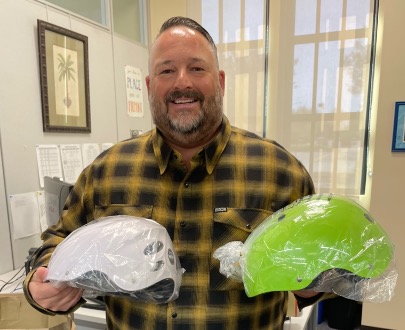 Fremont High School Assistant Vice-Principal Chris Moore receiving 15 bike helmets for the school bike club.

"These new helmets will help support our existing bike club at Fremont HS. Our club helps refurbish and service used bicycles so that students have access to an alternative mode of transportation to school. In particular, these helmets will be provided to help students stay safe." – Chris Moore, Assistant Vice Principal, Fremont High School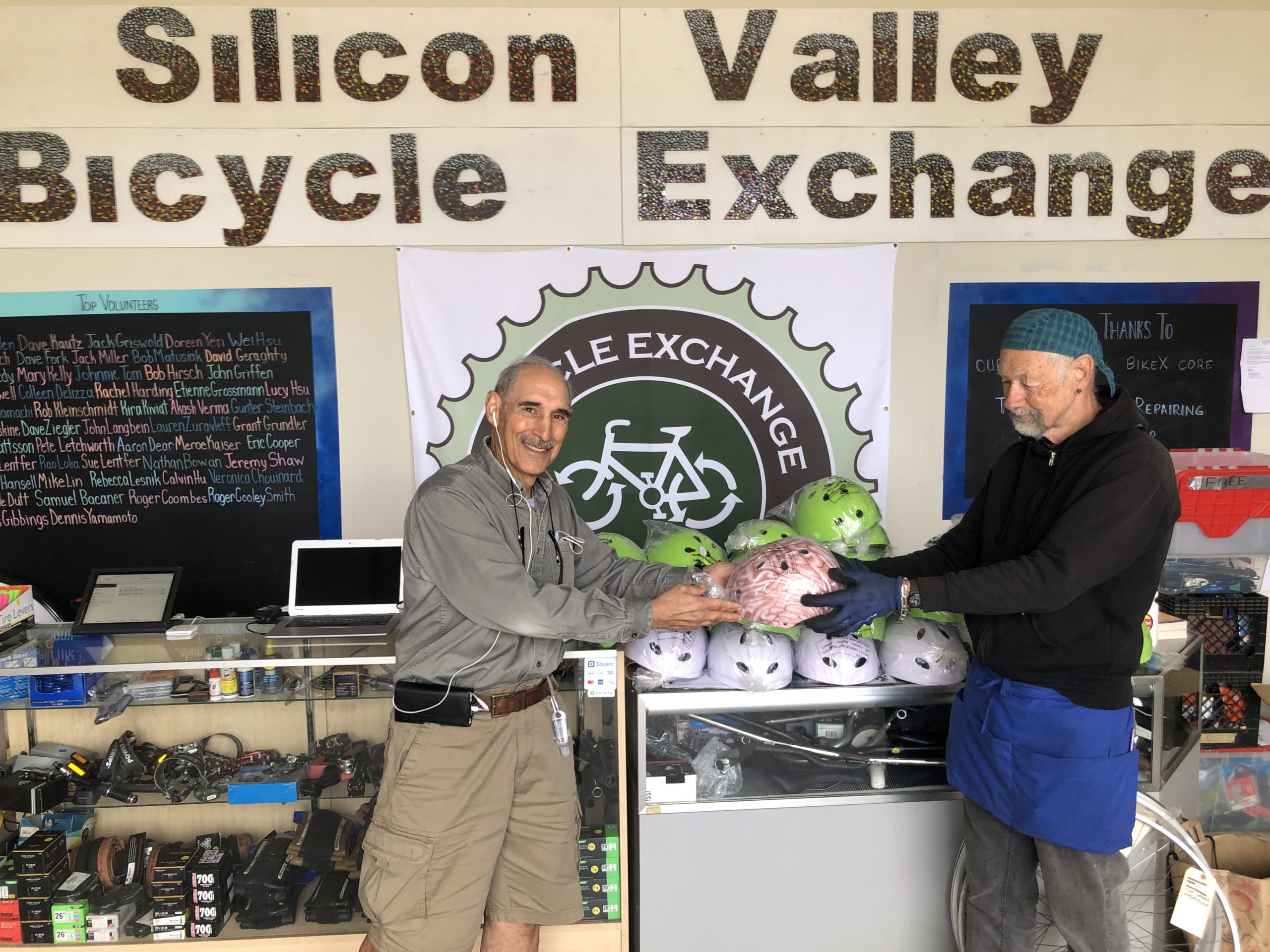 Walk-Bike Cupertino Board Member Taghi Saadati giving 28 helmets to Jack Miller, Donations Coordinator for the Silicon Valley Bicycle Exchange.
Walk-Bike Cupertino also donated 28 helmets to Bike X aka the Silicon Valley Bike Exchange, based in Palo Alto. The Silicon Valley Bicycle Exchange is a 501(c)3 non-profit organization that provides transportation and mobility solutions for those in need. Bike X has been fixing up and donating bikes since 1993. They have taught hundreds of volunteers how to repair bikes and have conducted many bike safety classes.
The helmets provided by Walk-Bike Cupertino will be donated to various charities in the area such as the Catholic Workers House, Hope's Corner, Bubb Elementary School, Graham Middle School, Gunn High School, and many others.