Every year, the city develops a City Work Plan to guide its work on major projects during the next fiscal year from July to June. All the City Commissions provide input on what they see as their main priorities and the city fields a survey to gather community input on topics of most importance to residents.The City Council started deliberating all these suggested projects in March and will finalize the City Work Plan for Fiscal Year 2022-2023 by June 30, 2022.
In this year's community survey, the top five topics that residents cited most often as being important to them are: 
Bike and pedestrian improvements

Make streets safer for bikers and pedestrians in our community

A more developed and more connected bike and pedestrian network

Wider bike paths

Two-way bike lanes near schools

Safer and more enjoyable bike and pedestrian paths throughout the city

More bike racks

More "complete streets"

Dog off-leash areas in more parks around the city, especially at Linda Vista Park, Monta Vista Park, and Memorial Park

Slow down car traffic especially on neighborhood streets

Add/improve parks and recreation areas

Improve Memorial Park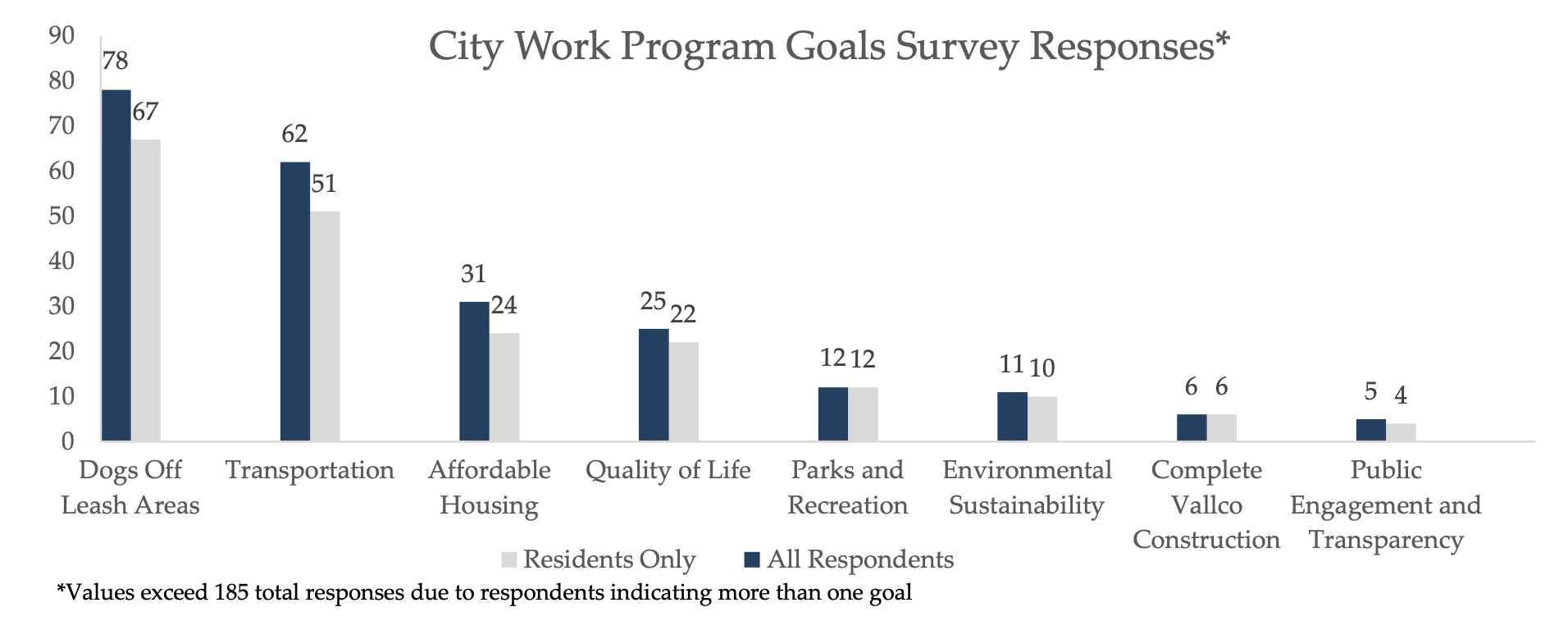 The complete list of proposed items for the 2022-2023 City Work Program stands at a daunting 69 items of which 44 items are recommended by city staff to be included in the City Work Program. We hope that the City Council will keep the above list in mind when prioritizing which items make the cut. If you agree, please take a minute to email the council and encourage them to listen to the resident feedback to the community survey.