With the global pandemic, time seems to be flying by faster than ever. Most schools have returned to in-person learning and many organizations and programs have hit the ground running in response to the re-opening of public areas. Youth Environmental Power Initiative (YEPI) has been working actively to engage an even wider audience as well. So far, we have mobilized hundreds of teens across 20+ states and 13+ countries to advocate for sustainability, environmental justice, and safe biking and walking.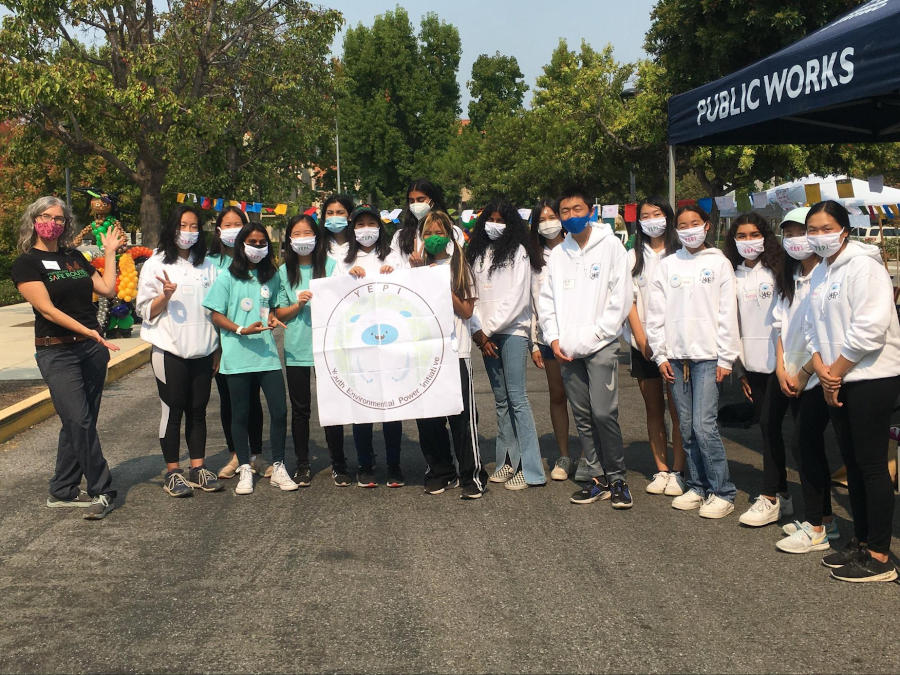 Although the pandemic helped curb global carbon emissions in 2021, global warming is still worsening at a rapid rate. We are facing record-breaking temperatures, wildfires, droughts, and other extreme phenomena. We must work together to fight against climate change. In 2022, YEPI will continue to lead and inspire youths from all over the world to advocate for environmental justice, sustainability, safe walking and biking, and environmental stewardship. We hope that more students from different countries and places will join our organization and partake in our environmental initiatives.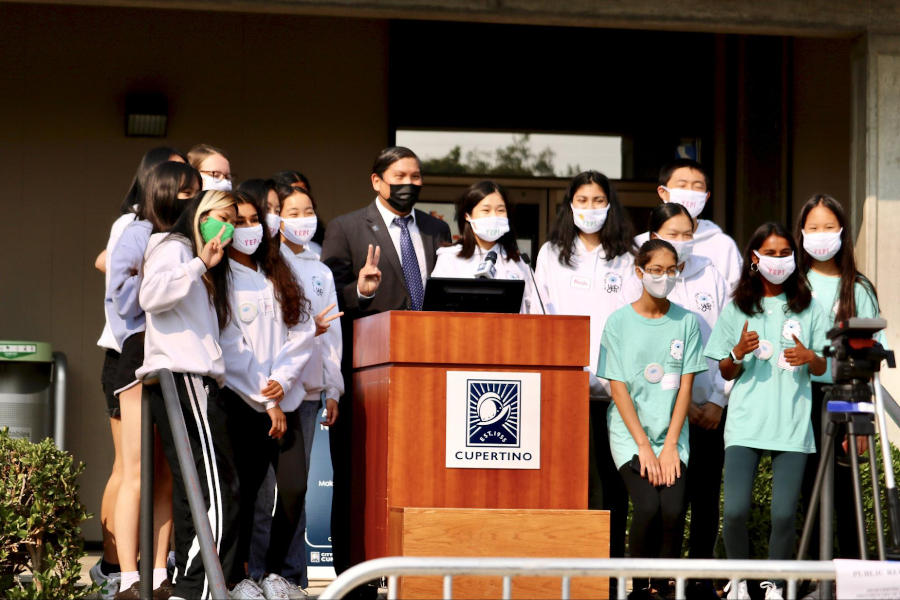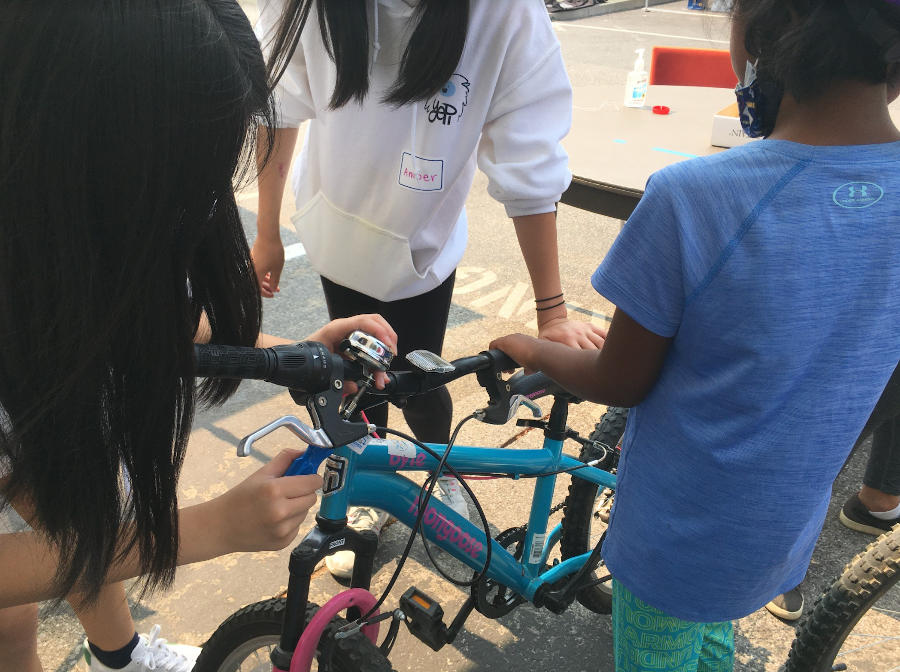 Here are some of the projects that YEPI plans on implementing in the coming year:
Help and encourage underserved students to walk and bike. YEPI hopes that more youths can have the opportunity to enjoy the joys of bicycling. We will continue donating bike helmets, bike bells, and bikes to students in disadvantaged communities. If you have any unused helmets, bells, or bikes, please donate them to YEPI so that we can distribute them to students who do not have access to such resources.
Continuation of our "Action for Environmental Justice" project. We were recently awarded an Education Grant of about $10,000 from Silicon Valley Clean Energy and we plan to use these funds to support this project. We will continue to offer in-person and online training sessions and workshop series regarding racial and environmental justice, such as our "Racial Understanding, Diversity, Equity, Inclusion, and Social and Environmental Justice Symposium" and "Environmental Justice Leadership Training". These dialogues have empowered youth voices to bring to light the bias and discrimination issues involving marginalized communities and started open, honest dialogues regarding environmental justice. We also continue to teach participants how to use EPA's EJSCREEN, an environmental justice screening and mapping tool where they can develop their own reports for analyzing the demographic and environmental conditions of different areas. In addition, we will also publish a book about climate change and environmental justice and host an environmental justice art gallery in 2022.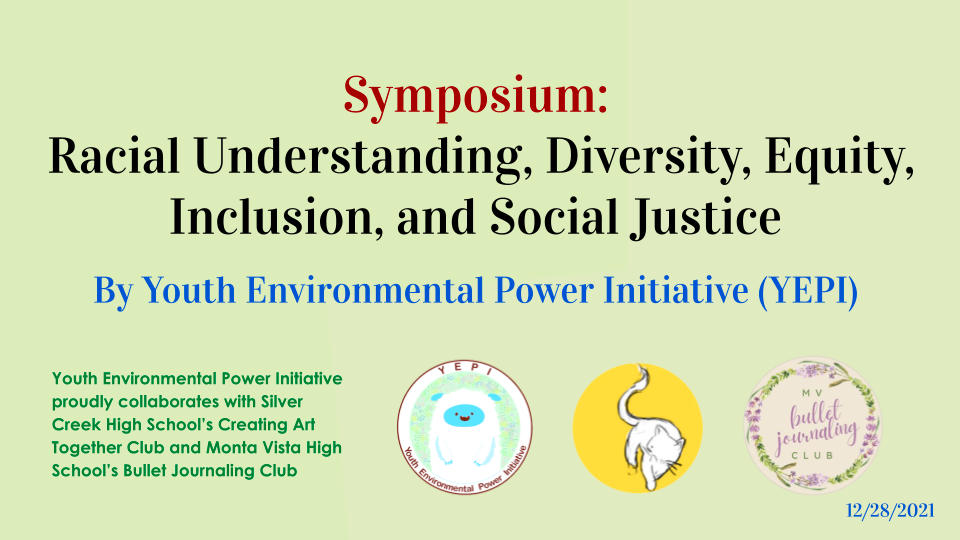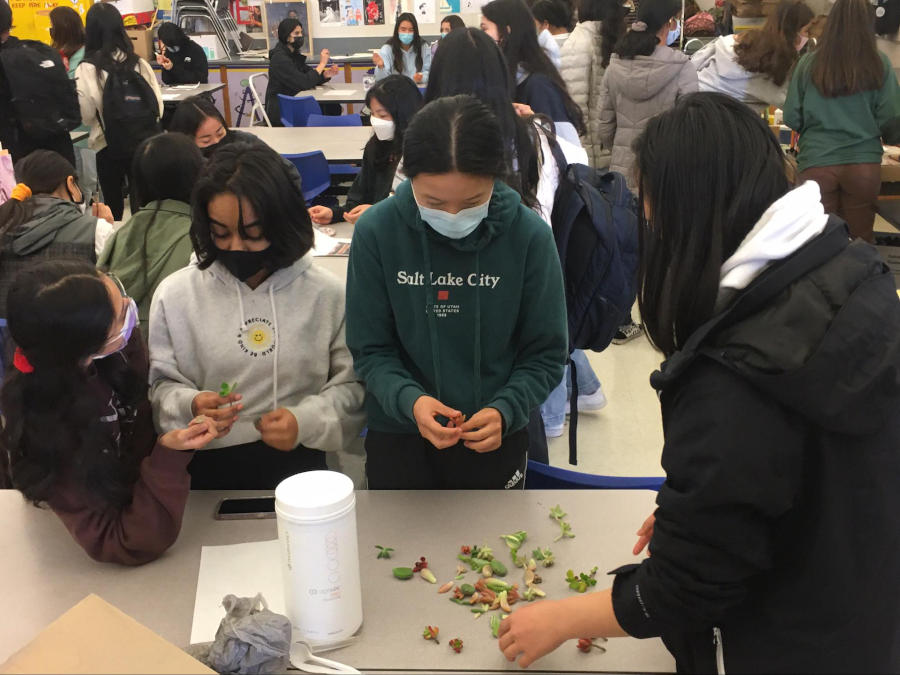 Broadening our resources. We plan on adding more material and resources to YEPI's website. As of now, we have designed and developed unique curricula, lesson plans, and teaching materials for enriching and training this generation's youths to be tomorrow's climate leaders. These guides and curricula are free to download from our website, and we hope that youths utilize them to host their own symposiums.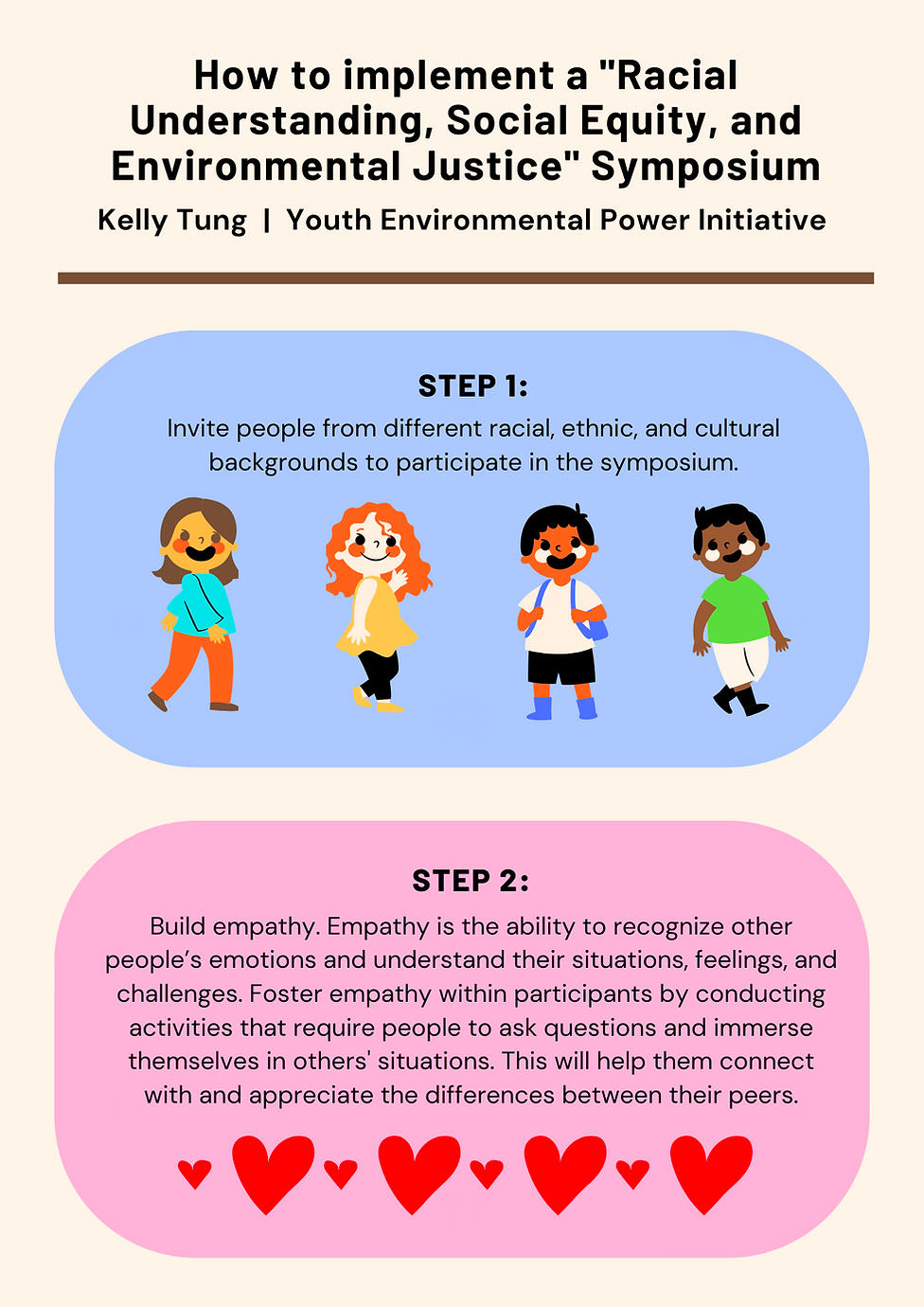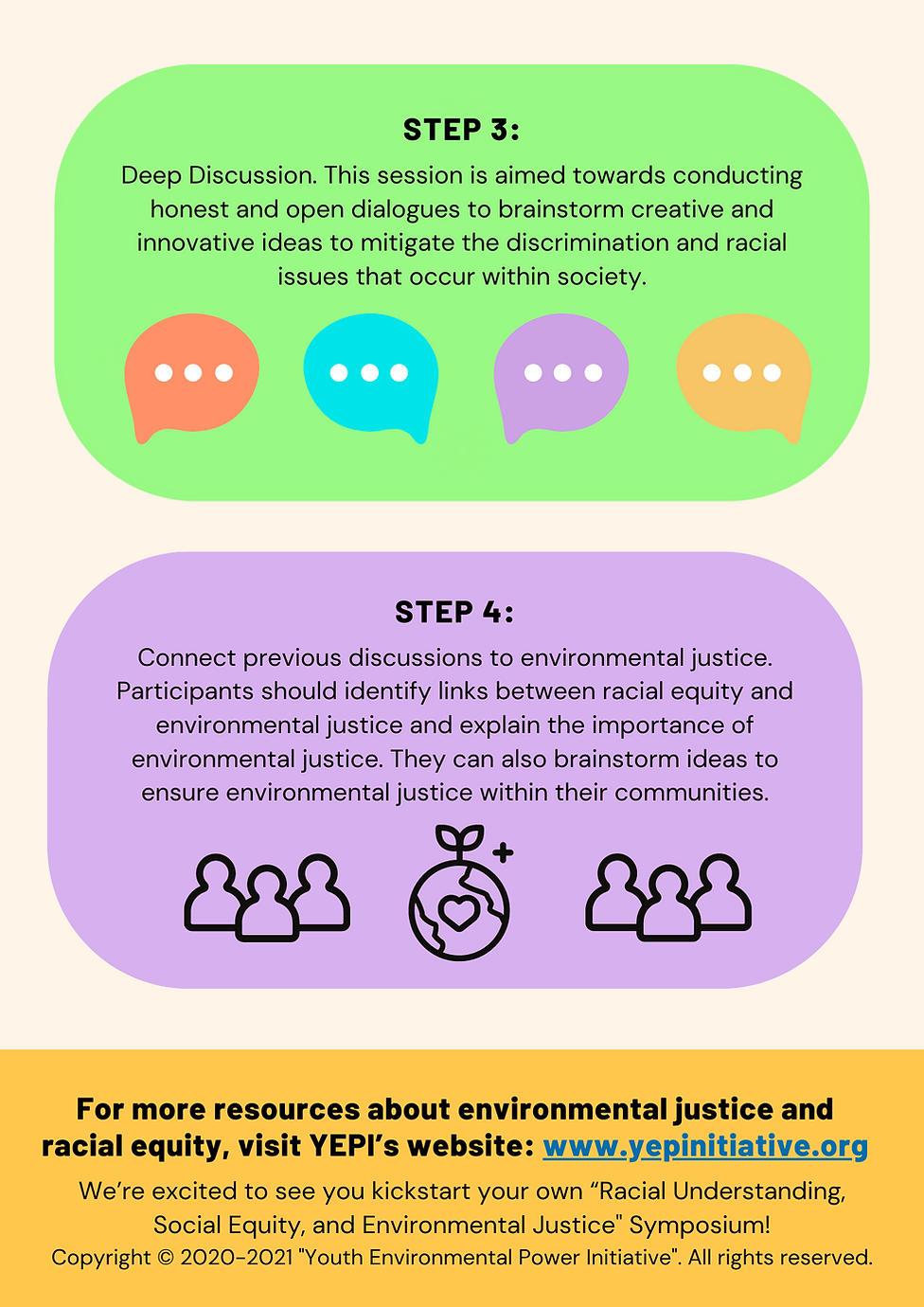 Participation in the 2022 Cupertino Earth and Arbor Day Festival. Last year, YEPI co-hosted the City of Cupertino's 2021 Virtual Earth and Arbor Day Festival. We also presented the "Sustainability, Inclusion, and Youth Advocacy" workshop in the Speaker Series and had our "Raising Awareness for Preventing Pollution" and "Renewable Energy" videos featured in the event as well. This year, we are excited to hold in-person booths at the event and interact with our community members!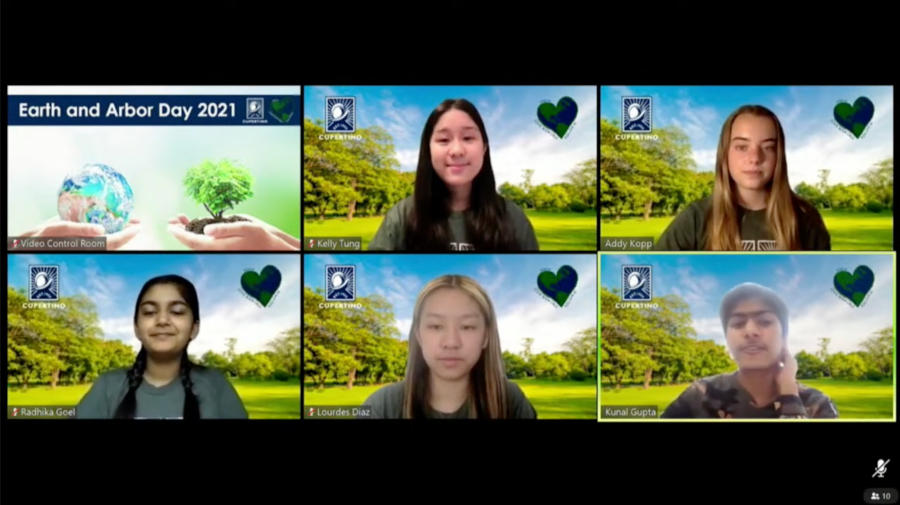 Monta Vista High School Safe Routes to School Grant. Kelly Tung and Rohin Inani designed the Monta Vista High School Safe Routes to School project, and YEPI will help implement the program funded by the grant. The goals of the program are to inspire students to walk, bike, carpool, and take public transportation to school. We also plan to investigate the challenges that discourage students from using alternative and active transportation to get to school. We believe that green infrastructure is very important, and streets should be equally safe for everyone, including pedestrians and bicyclists. Through conducting field research, we will build analytics regarding these barriers and present our findings and potential solutions to the City of Cupertino. We believe that all Monta Vista High School students, parents, and staff, along with the Cupertino community will benefit from the program.
There are four main components to the program:
Field Research for Embracing
Equity and Inclusion of Biking and Walking
Cupertino Safe Routes to School (SR2S) Workshop
Walk, Bike, and Roll to School
Bike-A-Thon
YEPI is excited to proceed with these projects and continue our ongoing initiatives as well. We also look forward to collaborating with local governments, nonprofit organizations (such as Walk-Bike Cupertino), and school clubs this year. As the President and Executive Director of YEPI, I hope that YEPI can inspire more people to join and advance our mission to make our communities safe, healthy, clean, and inclusive. Let's make 2022 a greener and more sustainable year together!