The Regnart Creek Trail continues to move forward in construction.
The city has lately begun work on the crosswalk for the trail at East Estates into Creekside Park. This is an important crossing, as the Regnart Trail connects here with the Creekside Park walking and biking trail. Many students traveling to Cupertino High School will use the Regnart Trail to get to Creekside Park and ultimately to school each day via Calle de Barcelona.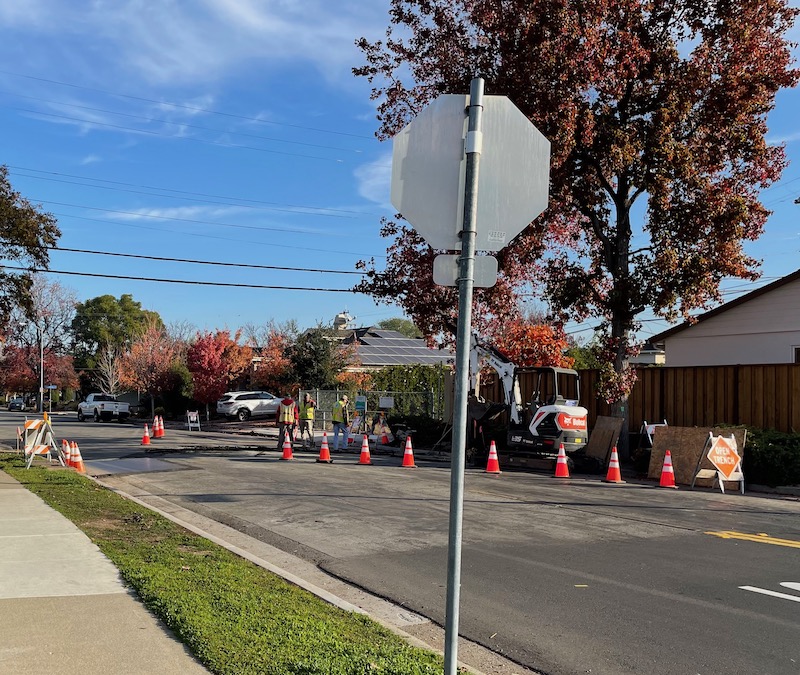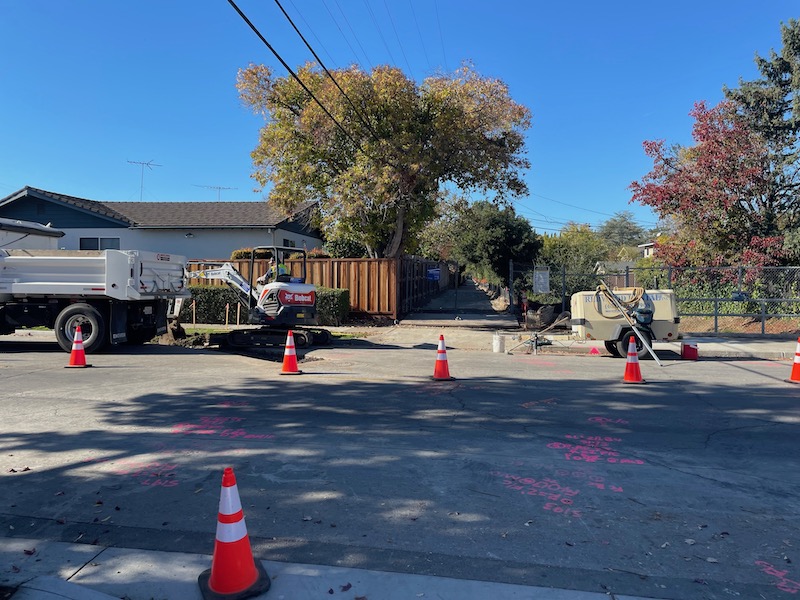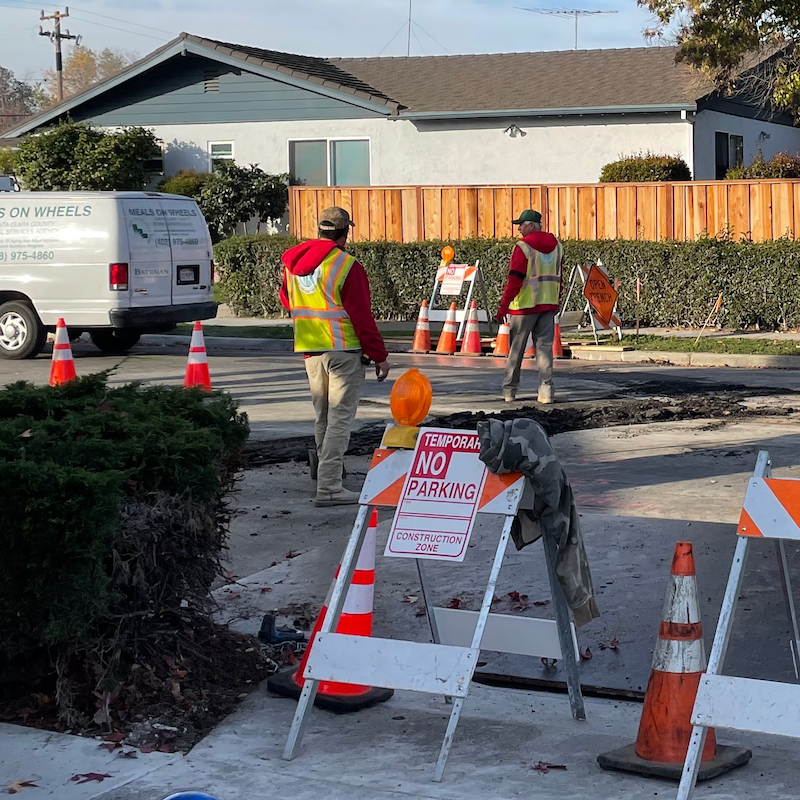 What will the crossing ultimately look like?
Below is a concept drawing for this crossing  at E. Estates from the Feasiblity Study. Note that some features may have changed since then. Likely the plantings will not be a part of the final design. For a larger view, click on the picture.
More information on the Regnart Creek Trail including its history and progress, maps, costs and more can be found on our project pages by clicking here.
The trail is expected to open for use in August 2022.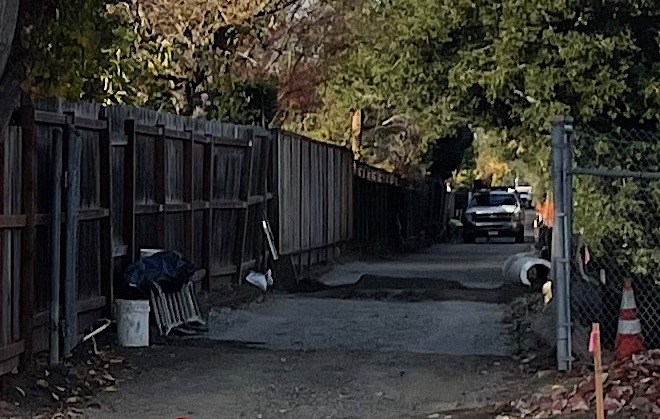 There's lots of work still to be done on the trail and many new fences that will be installed before it is fully open.