Residents living near Wilson Park have likely heard some exciting construction noise: the bridge to Wilson Park from the Regnart Creek Trail is being installed! This bridge allows the future trail to connect three parks: Wilson, Creekside, and the library field.
See below for a short video of the bridge install!
When will the Regnart Creek Trail be completed?
The latest timing from the City of Cupertino is that the Regnart Creek Trail will likely open in August 2022.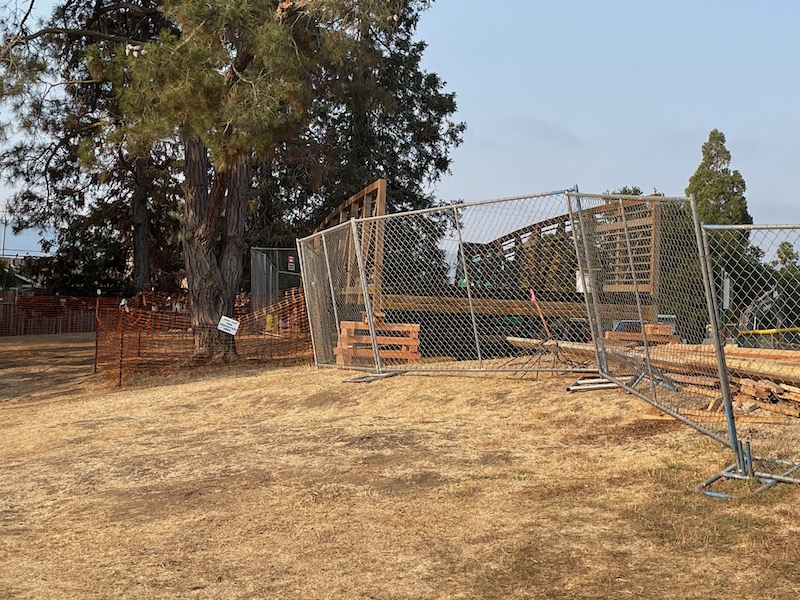 The bridge as seen from Wilson Park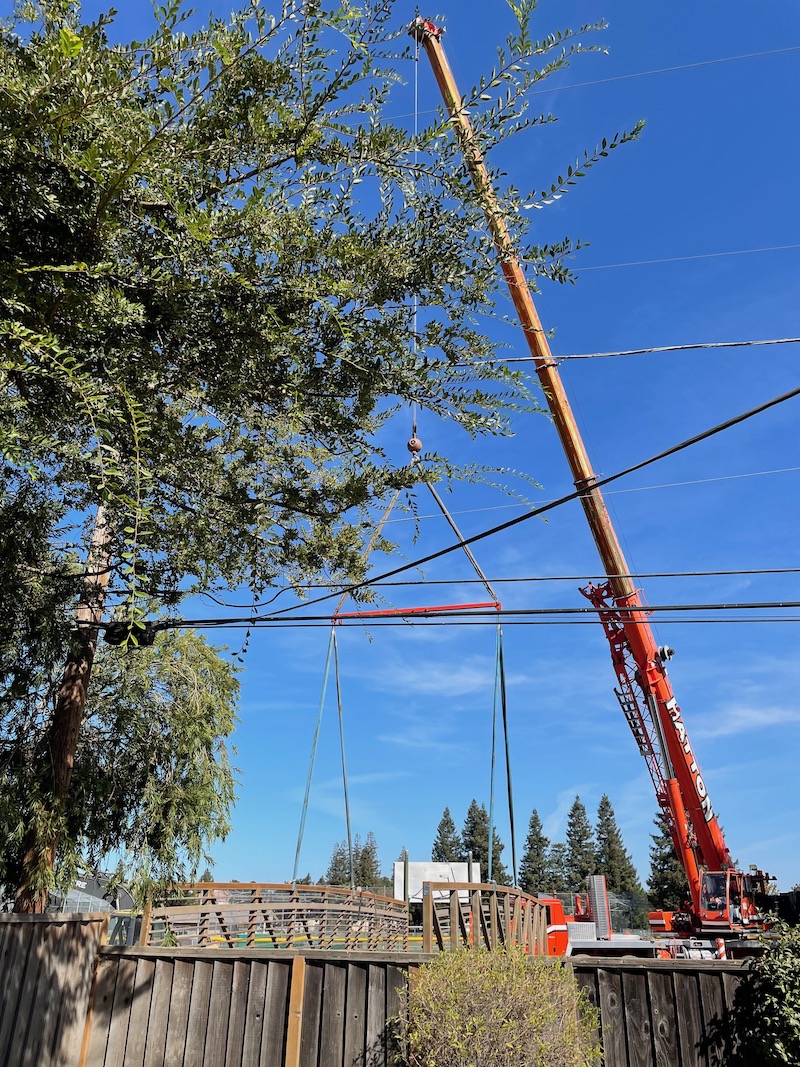 Giant crane lifting the bridge into place.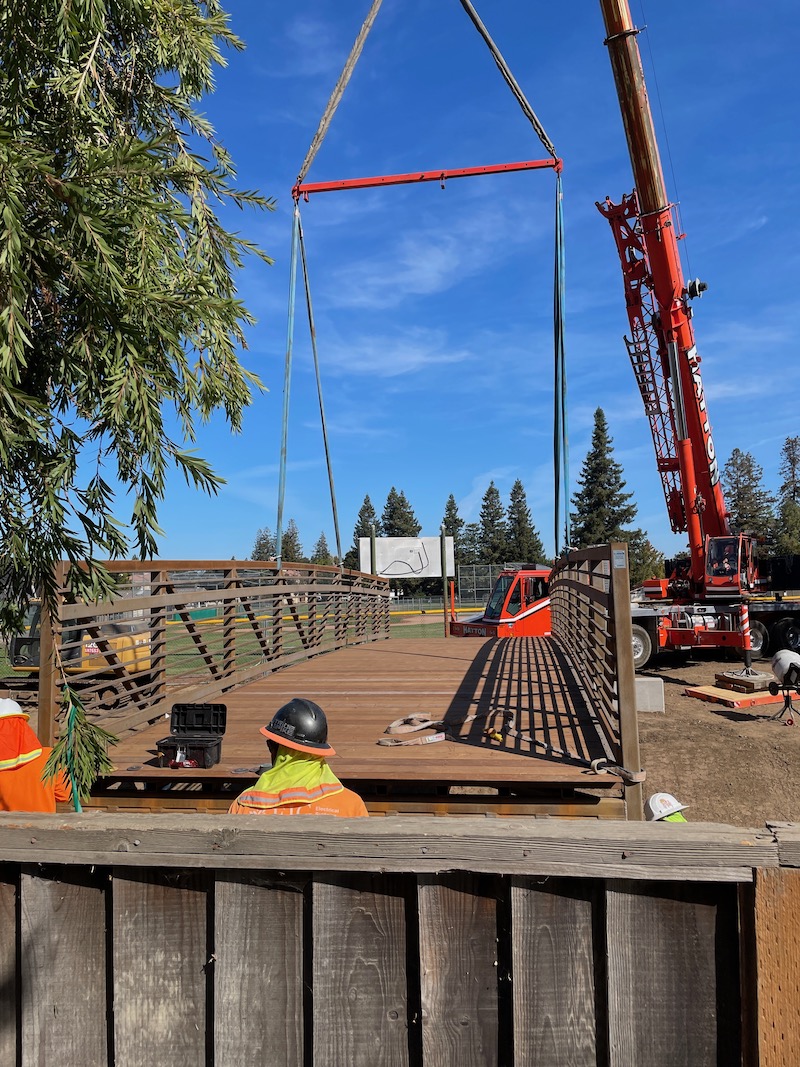 The bridge design will be harmonious with the park.
Thanks go to local homeowner Sue Ranney, who made many of these pictures and the video possible.