Would you like to enjoy a family-friendly bike ride and make new friends?  Cupertino's 8th annual Fall Bike Fest will be a perfect event for you and your family! Welcome to join in the fun from 9am to 1pm on Sept 25 at the City Hall parking lot. Walk-Bike Cupertino will be there helping adjust bike helmets and handing out "bike safety wings" to the first 15 bicyclists who stop by our event booth. Many organizations, bike shops, and community groups will join the effort of Cupertino's Safe-Route-To-School (SRTS) and Bicycle Pedestrian Commission (BPC) to provide fun activities and learning experiences to build up your interest and confidence in biking.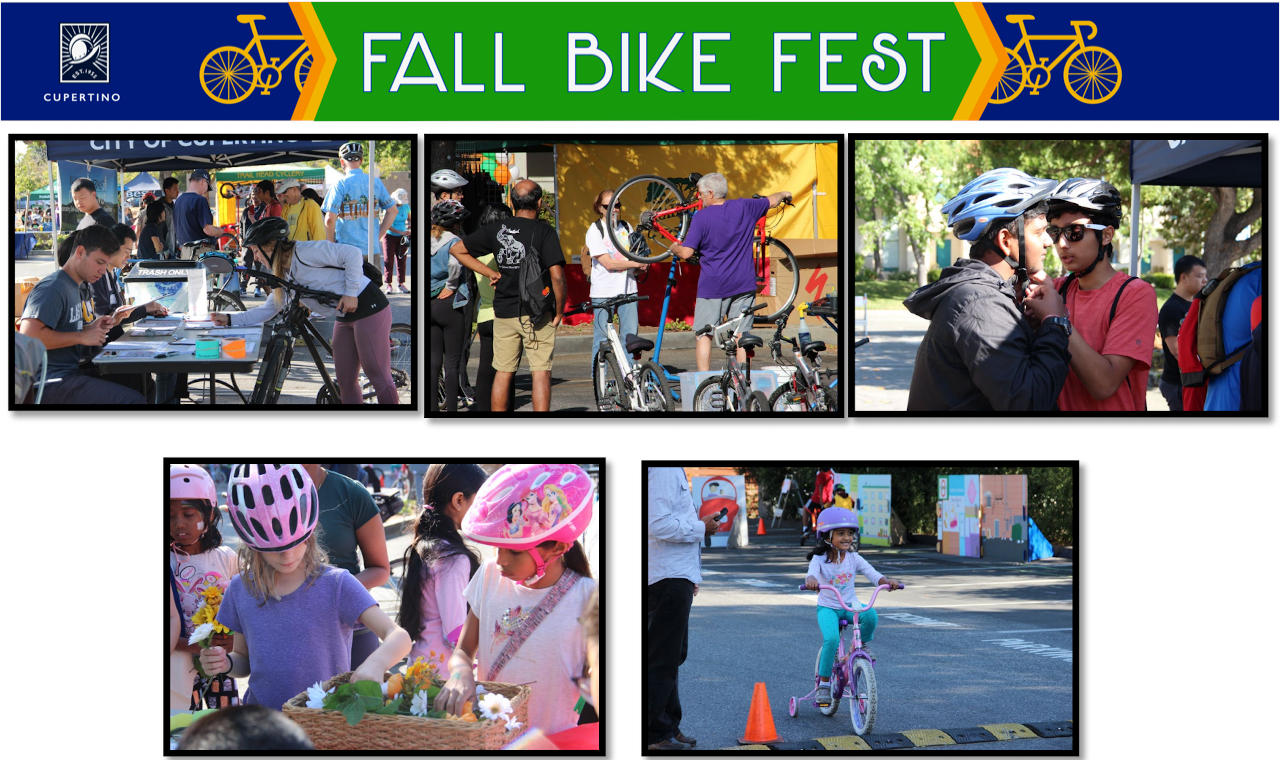 If you participated in the Summer Bike Challenges coordinated by SRTS , please come to redeem your prizes and find out the winners of all four challenges at the prize table. The BPC volunteers will lead a family-friendly bike ride at 10:30am. Please be sure to sign the waiver at the registration table. 
Also, Safe Moves will set up a Bike Rodeo with a mini city course for young children to practice bike safety skills. Community Cycles of CA will check bike brakes, chains and tires, all free of charge. Led by a group of passionate high school students, the Youth Environmental Power Initiative will host bike-related art activities, like decorate bikes and design flags for the Regnart Creek Trail. 
What's more? Bike Blender Smoothies, Yuba's Cargo Bike Demo, REI Hydration Station, Trailhead Cyclery's Bike accessory Show, Valley Transit Authority (VTA) info booth, Via Community Shuttle info booth, and Mechanic Q&A station are listed in the program. For more details, please visit the Fall Bike Fest event website.  
Look forward to seeing you there at the Fall Bike Fest!