This morning was the grand opening of the Linda Vista Trail, which is a great extension of the Stevens Creek walking and biking Trail continuing its path deeper into Cupertino.
On hand to celebrate were Councilmembers Willey, Wei, and Vice Mayor Chao; former Mayor Richard Lowenthal and Ellen Lowenthal who donated the land for the project; Public Works project manager Chad Moseley; and many residents from Walk-Bike Cupertino, Friends of Stevens Creek Trail, and the supportive public.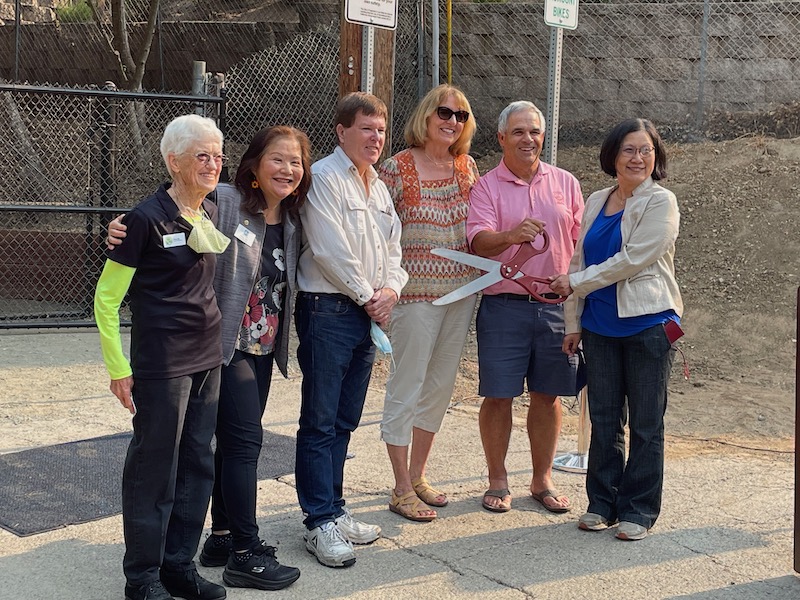 Councilmembers, the Lowenthals, and Anne Ng of Friends of Stevens Creek Trail.
The Linda Vista Extentsion Trail now connects the Stevens Creek Trail to the north with southern Cupertino neighborhoods. Nature trails are a great way to build a strong community – they get people outdoors, walking and socializing with their neighbors. This increases community health and connection for all residents. Families, seniors, and the entire community will enjoy walking and biking on this beautiful, leafy recreational trail. For maps and more information, click here.
Walk-Bike Cupertino is pleased that the City Council has been supportive of this project and other projects that make walking and biking safer and easier. We hope to see you soon on the Linda Vista Extension of the Stevens Creek Trail!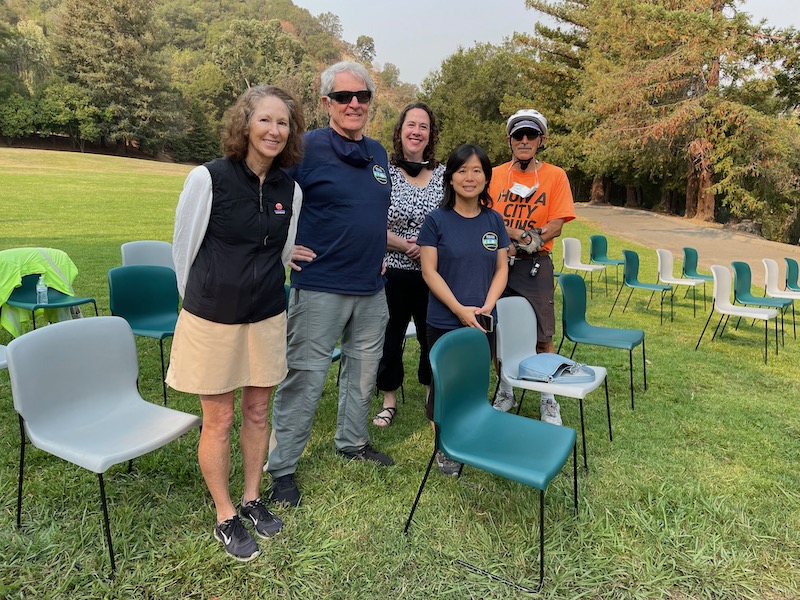 Part of the Walk-Bike Cupertino team showing support for the LVT!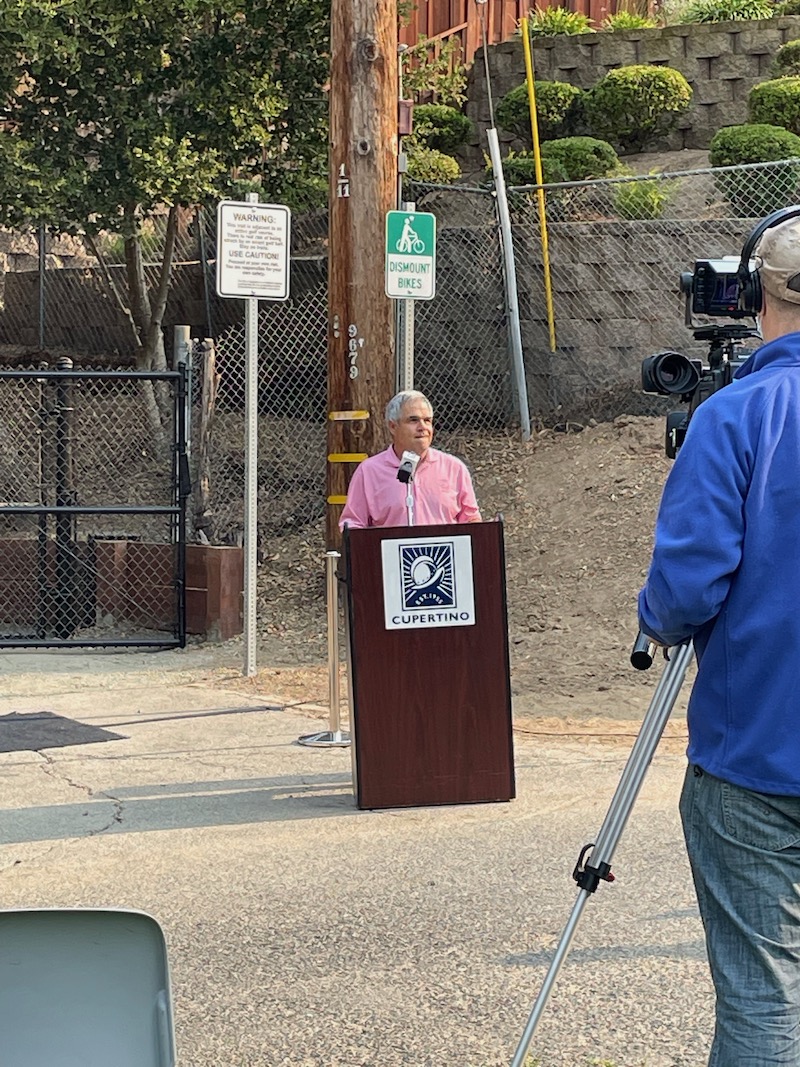 Former Mayor Richard Lowenthal speaks at the opening.