A recent study helps answer the question:  "Which came first – the bike infrastructure or the bikers?"
The research published in April 2021 by the National Academy of Sciences found that across 106 European cities, cities which added bike infrastructure saw a rapid and large increase in the number of  bikers.
In cities where bike infrastructure was added during the  COVID pandemic, cycling increased up to 48 percent more than in cities that did not add bike lanes. This increase was irrespective of weather and  availability of public transportation.
Many of these cities used a method called rapid-build or pop-up bike lanes to quickly add bike lanes using temporary bollards and other quick build infrastructure. This allows cities  to quickly and cheaply add biking and pedestrian infrastructure, get real-life data on usage, benefits, and drawbacks, and adapt the project accordingly before  building permanent infrastructure.
San Jose has used this method very effectively to add miles of separated bike lanes and the Cupertino Public Works  department has also started using this method. For example, temporary bollards at the corner of Vista and Merritt near Lawson Middle School allowed for quick implementation of planned Safe Routes to School improvements.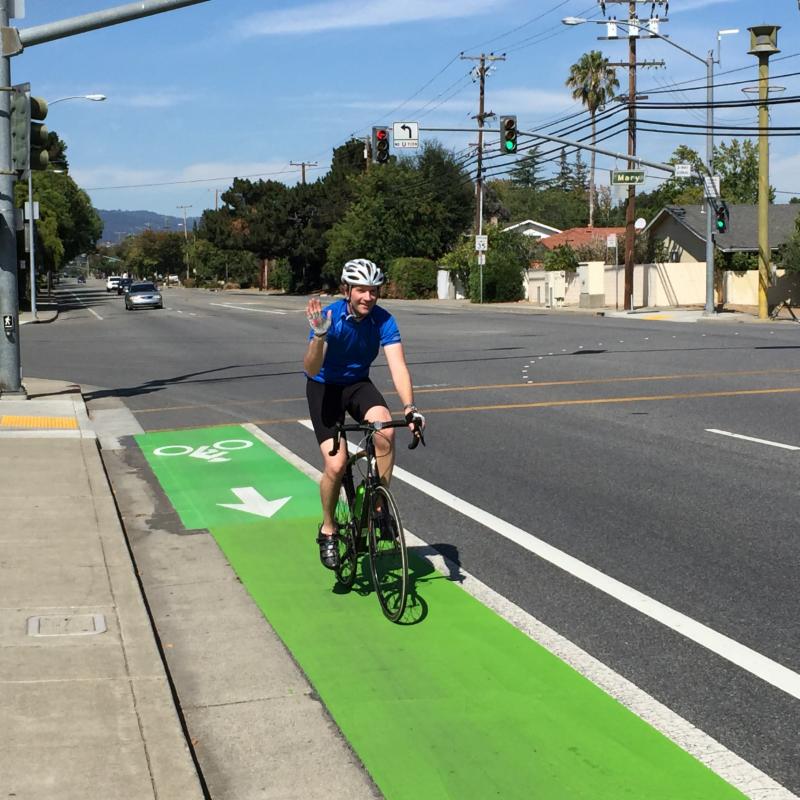 Bike infrastructure is one of the cheapest to install and often offers the biggest economic and health benefits.
Bike infrastructure is one of the cheapest types of infrastructure to install and has one of the biggest impacts. Protected bike lanes, especially, make it possible for bikers of all aptitudes and ages to safely and enjoyably commute around the city. Adding bike infrastructure offers significant benefits in three areas:
Improved health of residents. Studies have shown that this can add up to millions of  dollars in reduced medical costs.
Increased economic activity. Studies show that bikers tend to visit stores more frequently and spend more.
Increased property values. Cities with well-developed walking and biking infrastructure score higher on quality of life metrics which raises property values.
Multiple studies have shown that mixed-use pedestrian and bicycle trails – completely separate from cars – are key to the long term health of a city. They offer strong benefits:
Increased activity by women, children, and seniors – consistently underrepresented groups in walking and biking.
Increased safety as measured by fewer collision accidents.
Increase access to nature which is strongly correlated to improved mental  and physical health.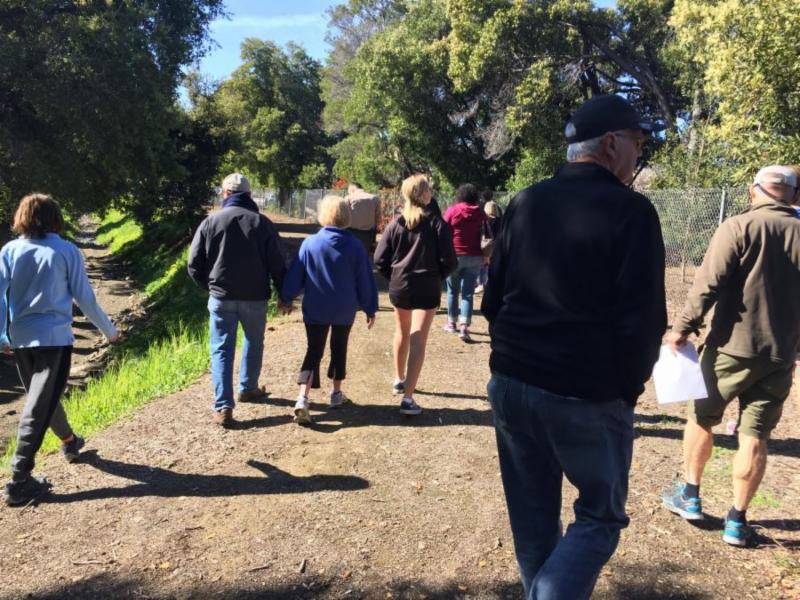 Trails away from cars give residents access to nature which improves their physical and mental health.