Are you eager to get out of virtual meetings to see friends face to face? Yes, I am. Hiking with friends is one of my favorite activities to explore nature, work out, and catch up with each other. On a Friday morning, I was invited by two friends to hike a new trail in Saratoga, the Parker Ranch Loop Trail. In between dropping off my high school son to school, and cooking lunch for my family, I had exactly 1 hour and half to spare. It turned out to be a very lovely hike with a good amount of exercises and beautiful views along the way.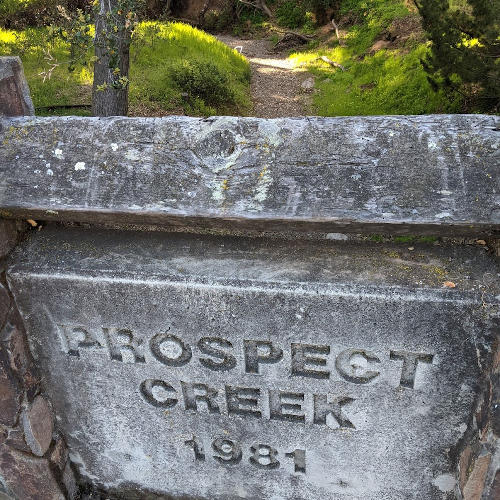 The trailhead is located at the Prospect Rd & Beauchamps Ln. It was easy to find parking along the street. While waiting for my friends, I walked around the trailhead and discovered a stone bridge over the Prospect Creek and stacks of bee hives in a fenced grass field. The creek is completely dry now, and I wonder if water will come back in winter.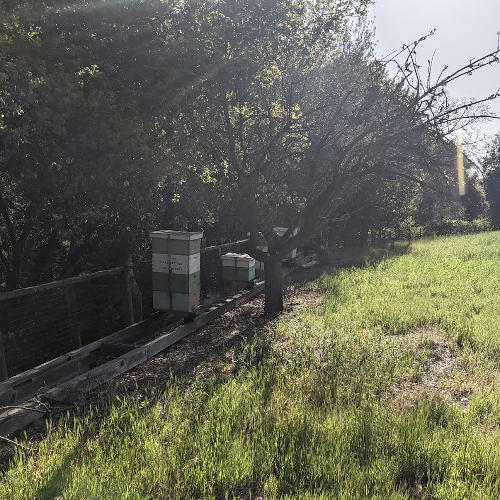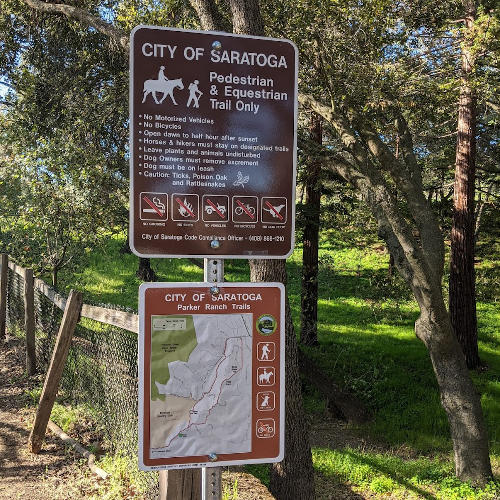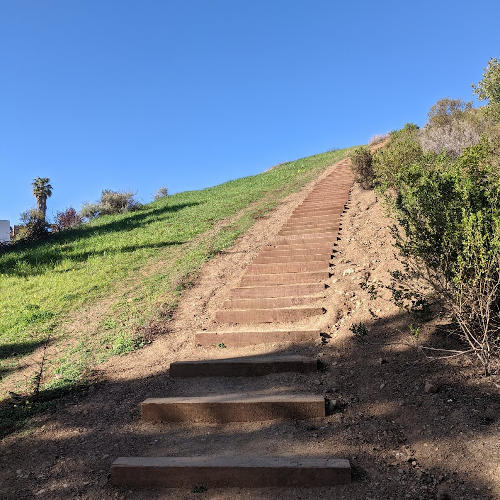 At the trailhead, we first read guidelines and studied the map. It's for walking and horse riding only. The first half mile is a steep climb with stairways. I enjoyed hiking uphill to boost my heart rate for better fitness. 
On both sides of the trail, wild flowers are blooming. After the climb, we reached Vista Point, a great place to take a deep breath and snap some photos to appreciate the panorama view.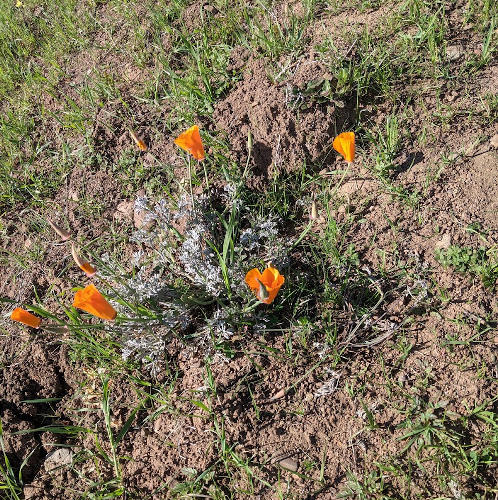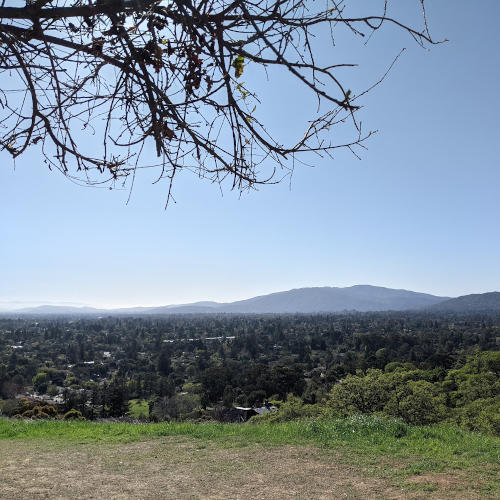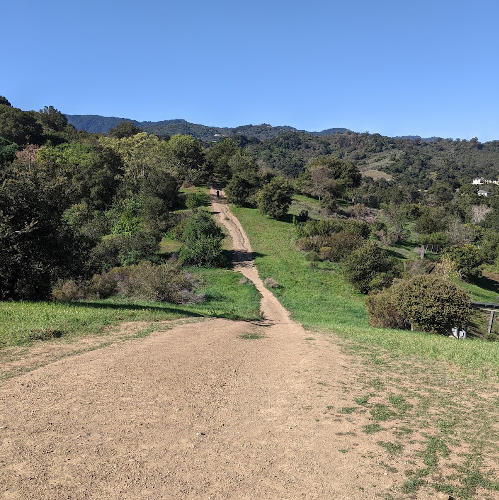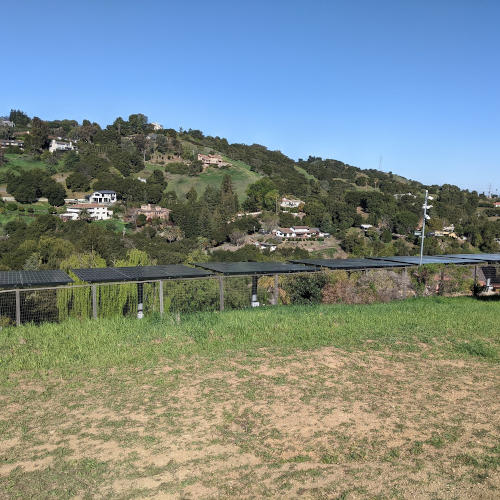 After the Vista Point, the pathway transitions to a gentle slope. Wearing a hat is highly recommended for sun protection. Clearly, this is a good place to harvest solar energy.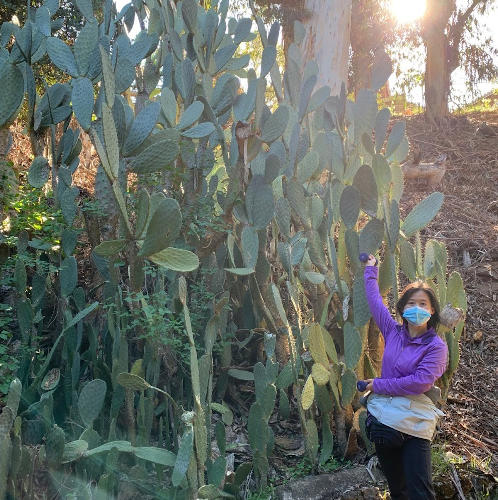 After seeing a water tank, we turned downhill towards another water tank. This part of the trail is partially shaded. My friend took a photo of me standing next to this enormous cactus cluster. Soon, we returned to Prospect Rd after hiking 1.9 miles within 50 minutes.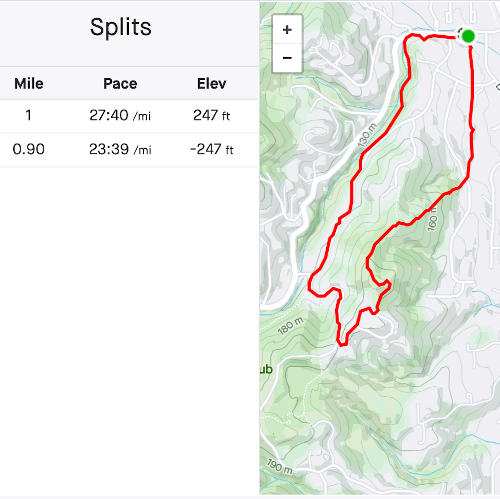 The trail map on the website of the City of Saratoga shows the trail can be extended after the upper water tank connecting to the Fremont Older Open Space.
You may check out the details in the trail reviews published earlier:
If you have more time to hike, check out the routes posted at Alltrails, which extends this trail to Nob Hill Loop and makes it a 4.2 mile hike. Also, Trailstompers gives a very detailed turn-by-turn instruction on how you can extend it to be a 6.5 miles loop.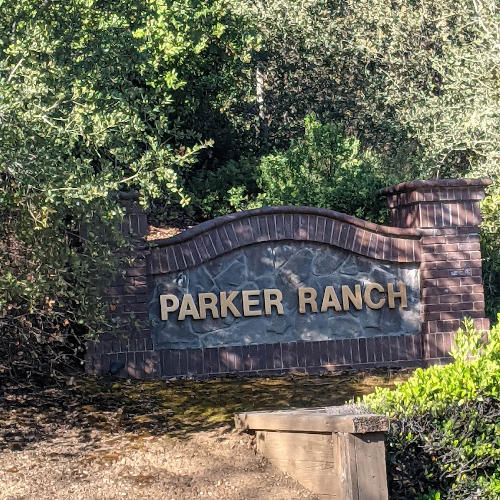 Do you enjoy reading this trail review? Hope you will find time to hike this beautiful trail with families and friends. Welcome to join the Walk-Bike Cupertino's Strava Club and share your biking and hiking experiences with us!