The Regnart Creek Trail, extending from Library Field to East Estates, has begun construction! Once completed, the trail will connect with the McClellan Road protected bike lanes on the west end, and with Creekside Park on the east end. This provides a complete protected bikeway from past Monta Vista High School to about 800 ft from Cupertino High School, connected the eastern and western parts of Cupertino. Walkers and joggers will also enjoy the trail as it provides a safe and green pathway to Creekside Park, Wilson Park, and the Library.
Here is a view of the start of the trail construction when viewed from Library Field, off Pacifica. The banks and water channel are being protected from falling debris.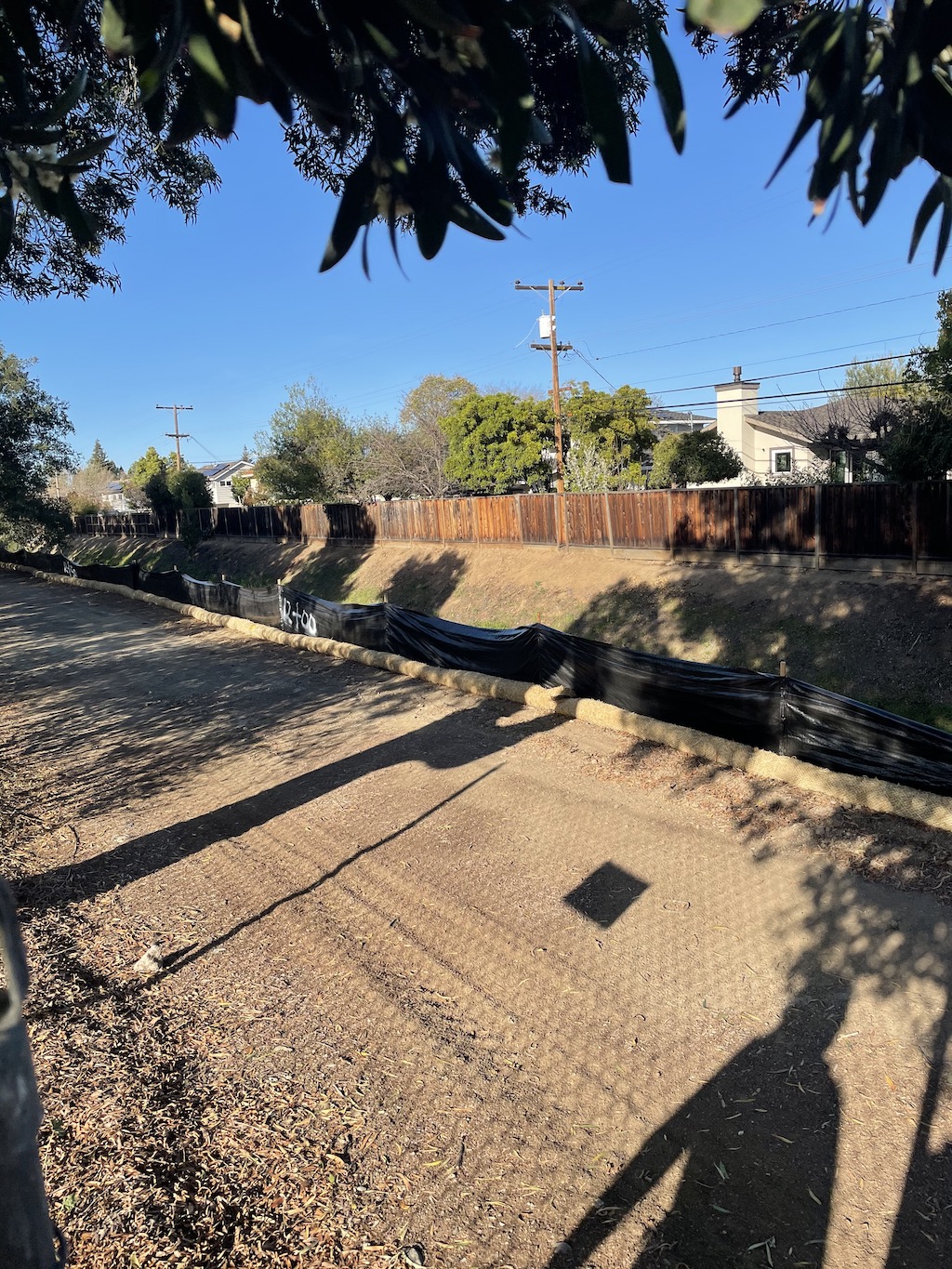 Here is a view of he trail construction when viewed from East Estates, at the edge of the Creekside Park path. As you can see, there is a small Bobcat and the creek banks are also being protected here.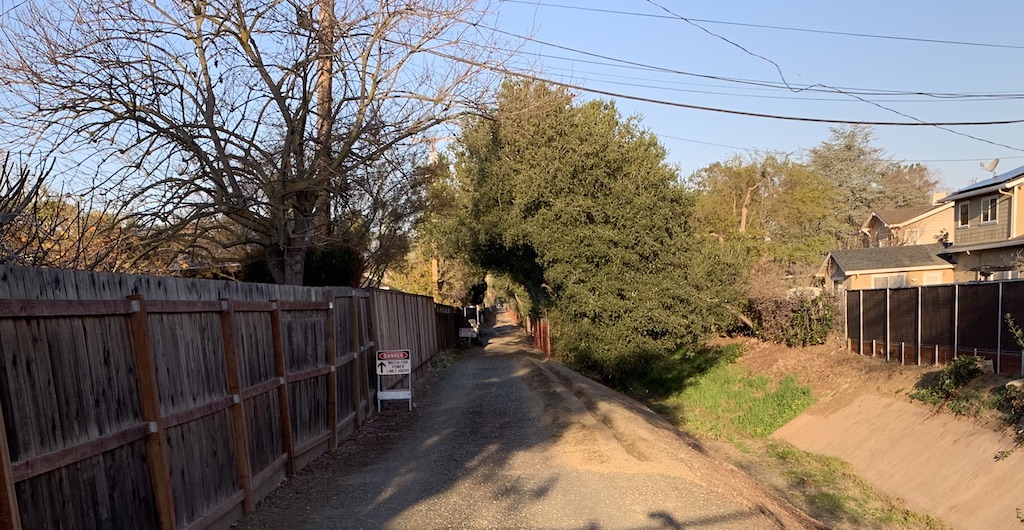 The trees on Library Field are being carefully protected. The new trail will not be close to the tree, as it runs along (and attached) to the current sidewalk, but the construction fencing helps avoid any inadvertent tree damage during construction.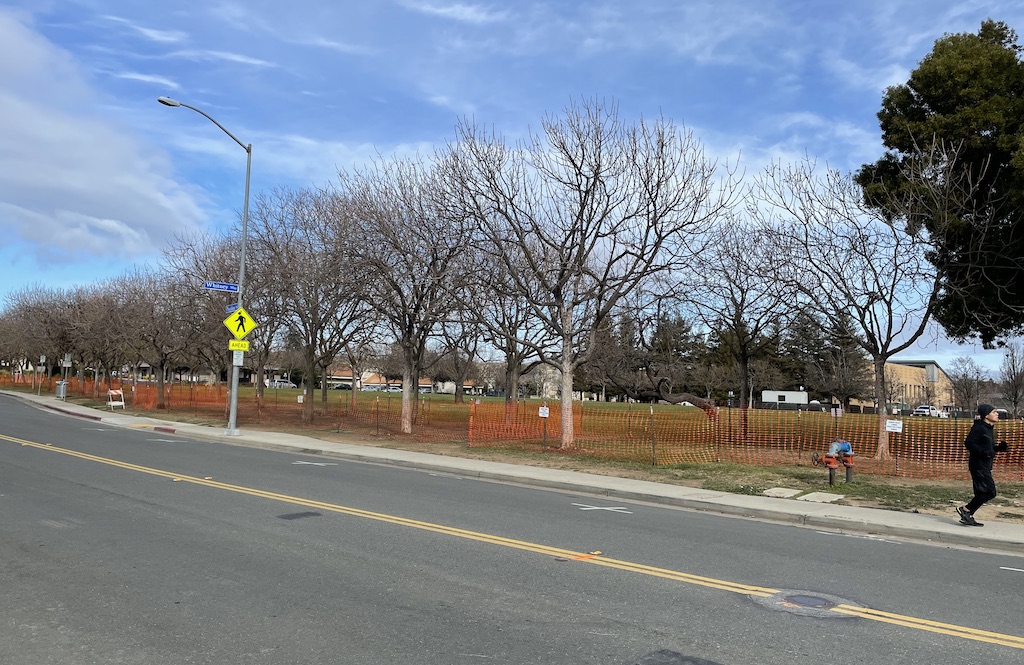 Another view, this time from Pacifica near Farralone where the trail takes a 90 degree bend to run adjacent to Pacifica. It is clear from work that has already been accomplished how wide the trail will be.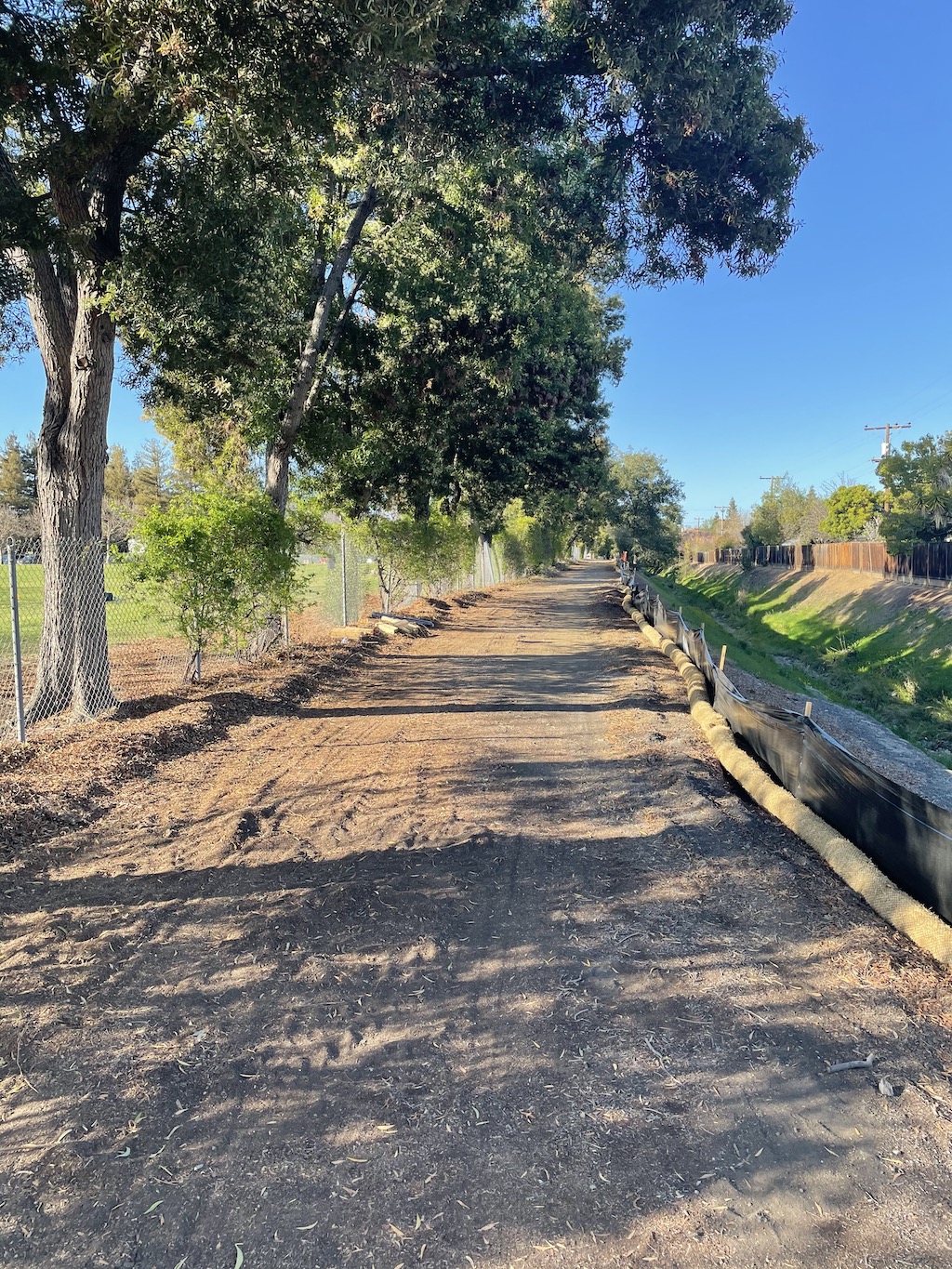 Closer view of construction fencing to protect trees at edge of Library Field.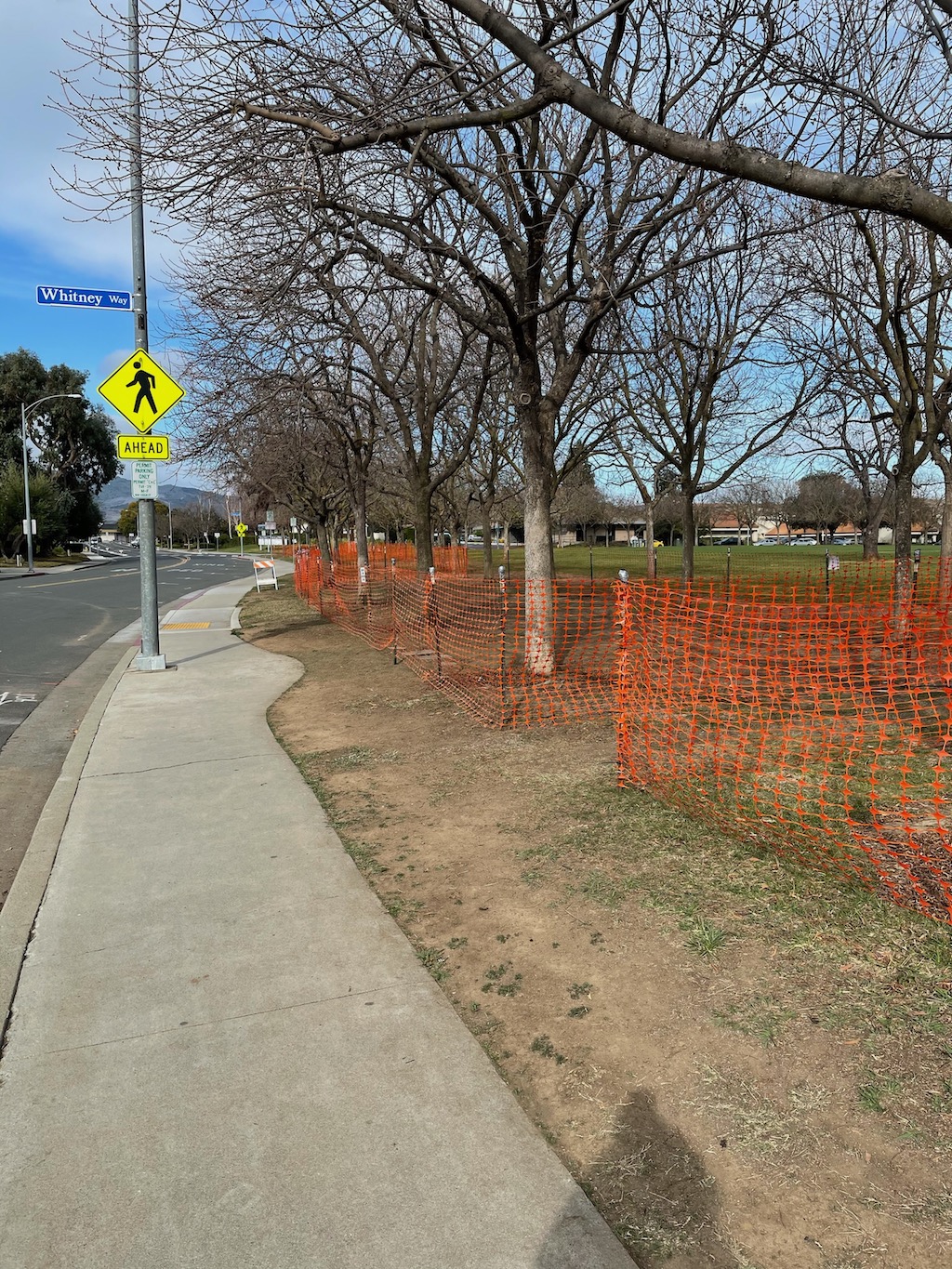 The 1600+ residents that signed the petition to build this trail (and likely more) are eagerly anticipating this new amenity that will be enjoyed by families, seniors and students. Construction is anticipated to be completed by December of this year (2021).  For more information on this project, click here.