Spring is here! It's a perfect time to bike with families and friends to explore local trails and landmarks, at the same time, doing exercises together in the beautiful season. That was exactly what we did with our friends on a Saturday morning. We biked on the Stevens Creek Trail and the Bay Trail to Shoreline Park, and enjoyed a nice picnic by the lake.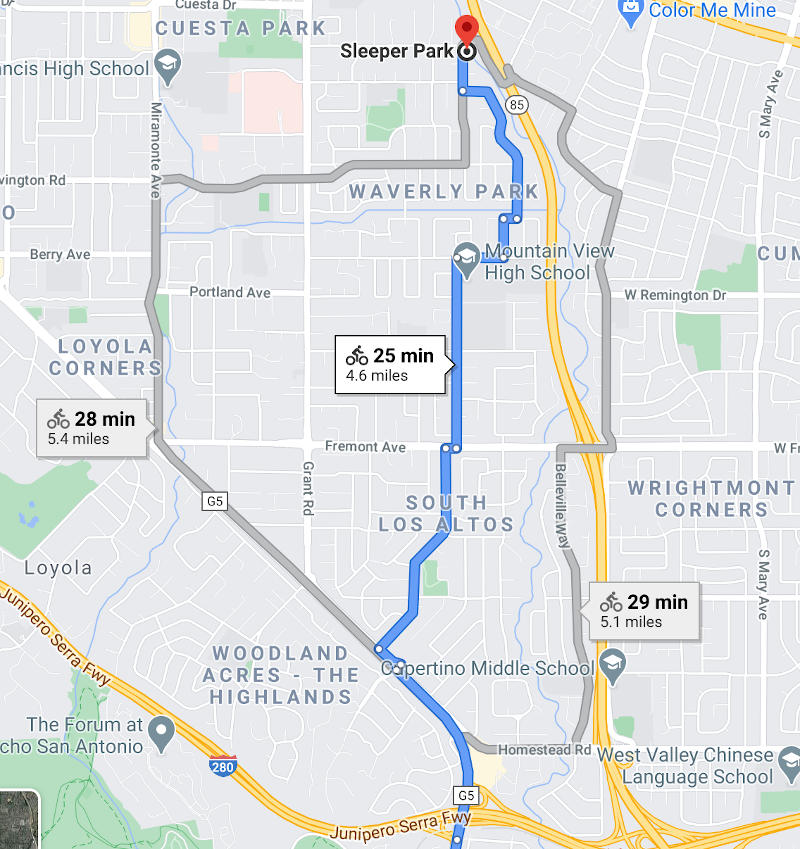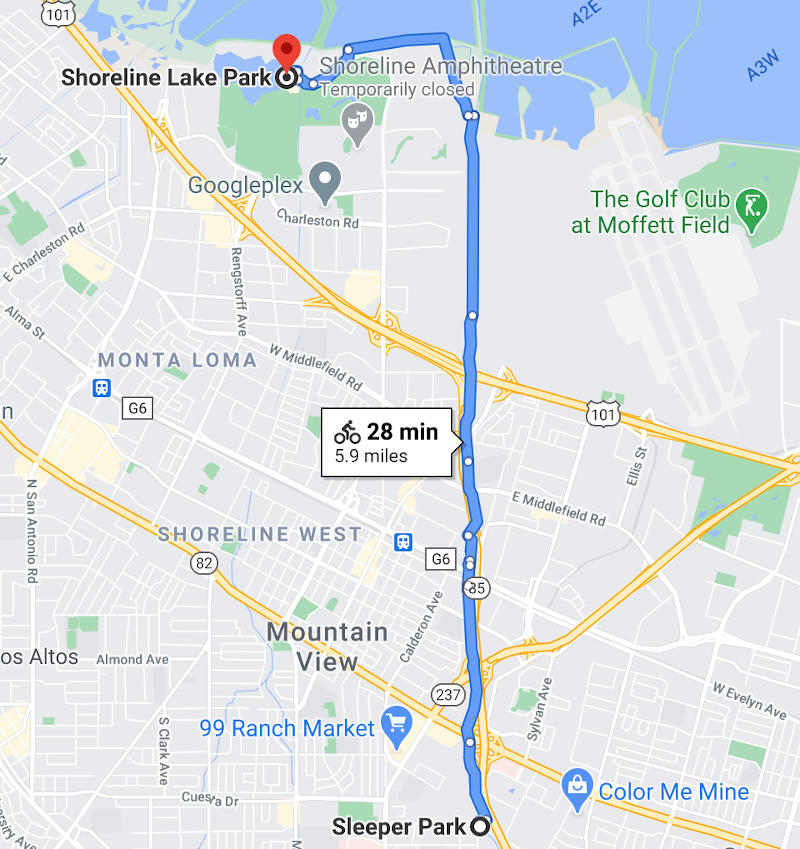 Along the busy Foothill Expressway, the bravest boys in my family biked 20 minutes from our home in Cupertino to the entrance of the Stevens Creek Trail near the Sleeper Park. You can use Google Map to find the easiest bike route from your home. Overcoming my fear of biking side by side with high speed cars and trucks on Foothill Expressway is still quite challenging. Instead of biking, I drove to the trailhead and parked the car along Franklin Ave, then I joined my family and friends to start biking from the Sleeper Ave access point to the Stevens Creek Trail, a much safer and wider trail. What a big relief for me, that this trail is for biking and walking only, completely separated from car traffic.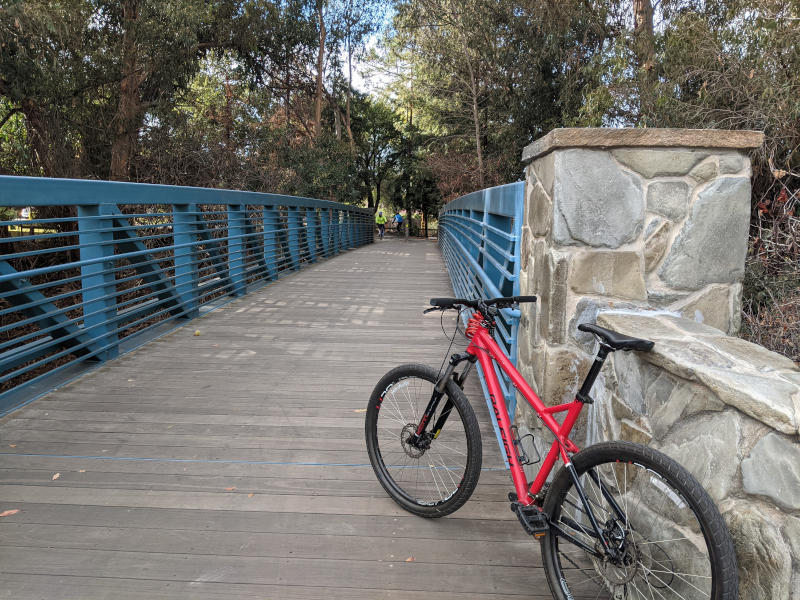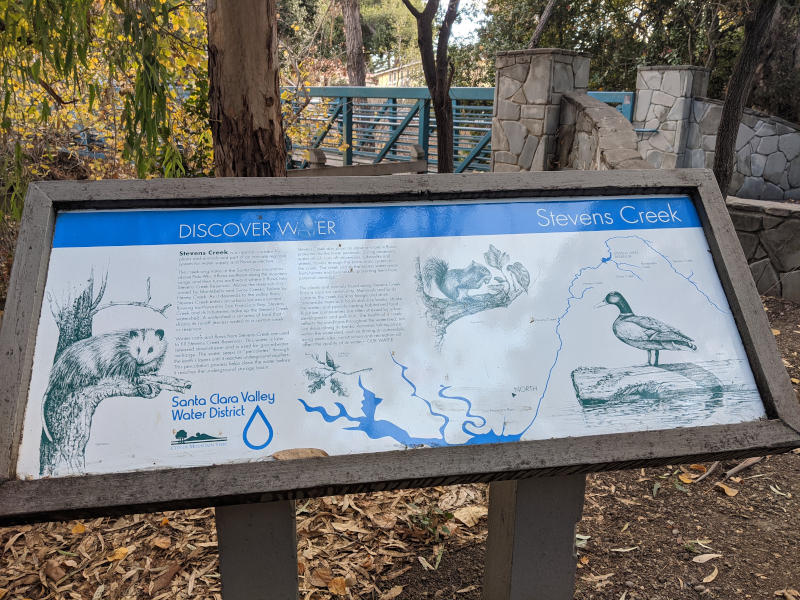 The trail access point at Sleeper Ave leads to a nice bridge hovering over the creek. Along the trail, the Santa Clara Water District set up information boards to share interesting facts about the creek and its natural inhabitants.
The trail is mostly flat and easy to bike for all ages. My favorite part of the trail is the bike ramp and bridge. I felt a great sense of accomplishment to make the effort going up and down the ramp, making the turns accurately while staying balanced without getting off the wheels.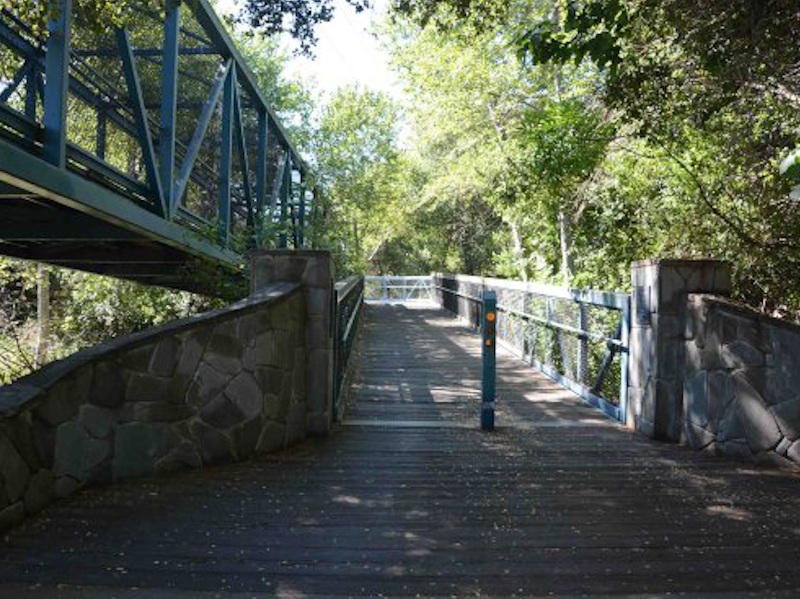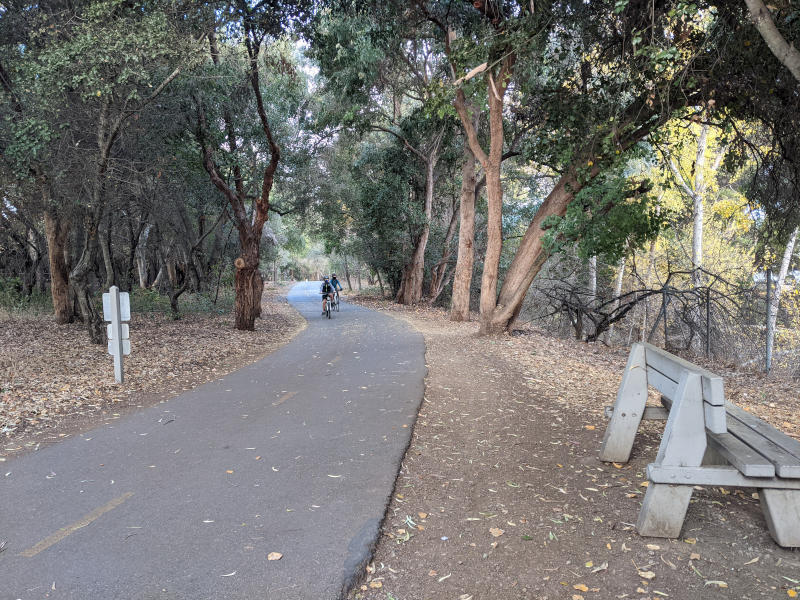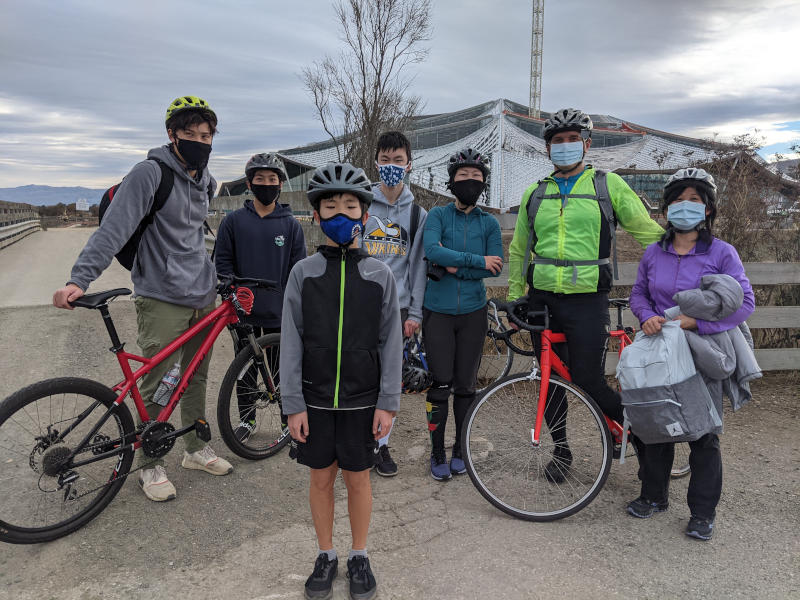 On the way, we also took a group photo in front of the famous futuristic Google building. Its unique canopy roof design is not just for creative atmosphere, also for providing natural light to interior spaces, saving energy and promoting health.
After about 30 minutes, we connected to the Bay Trail and continued for 10 more minutes, before reaching the destination at the Shoreline Lake. Then, we had a nice picnic by the lake, watching birds flying and boats floating.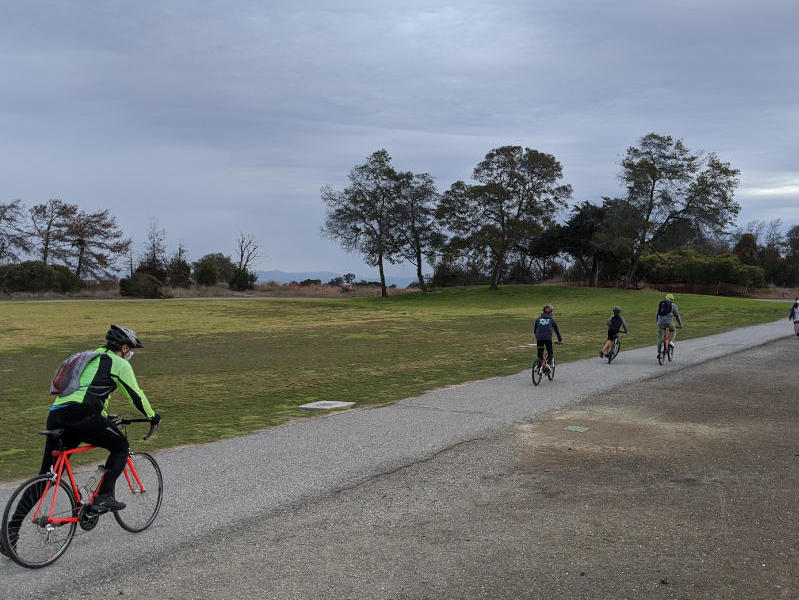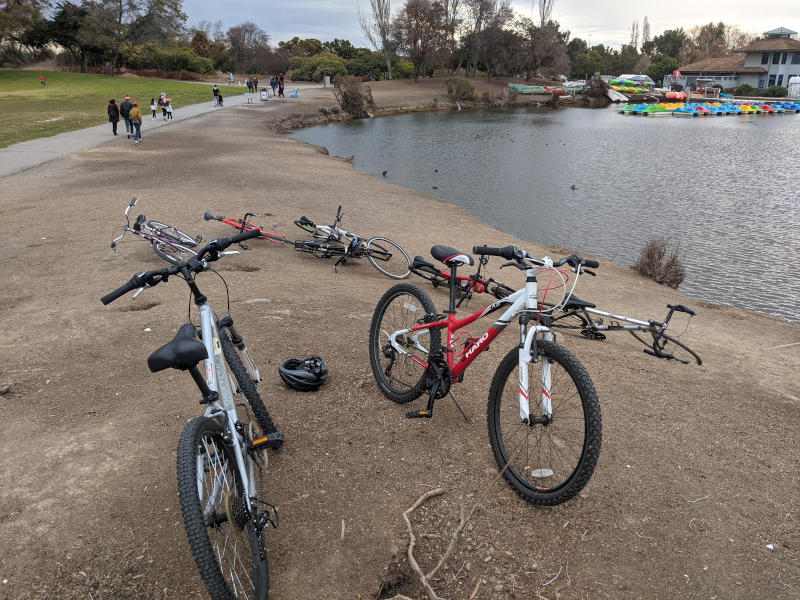 Overall, we recommend this bike route for families who love to bike and enjoy the lake. If you prefer to bike on off-street lanes, you can drive your bikes to the entrance, and parking is easy to find. In the future, the Stevens Creek Trail will be extended further to Homestead Rd and Grant Rd, maybe even all the way connected to Blackberry Farm. In fact, Cupertino's Blackberry Farm and Linda Vista Trail are part of this trail project. For more information, visit the website of the Friends of Stevens Creek Trail.