Given the pandemic, it was a very successful year for Cupertino biking and walking improvements. Work was completed on several major projects with more projects ready to start in 2021.  Kudos go to the city staff and council for keeping the 2016 Bike Plan largely on target.  In short order, Cupertino will become a role-model community for walking and biking in the Bay Area. The city has been very effective in capturing private and public grant funds to match its capital commitments:  VTA Measure B funds, Apple grant money, and the Lowenthal Family land donation for the Linda Vista Trail.  The community's resolve to make it safer and easier to walk and bike is outstanding!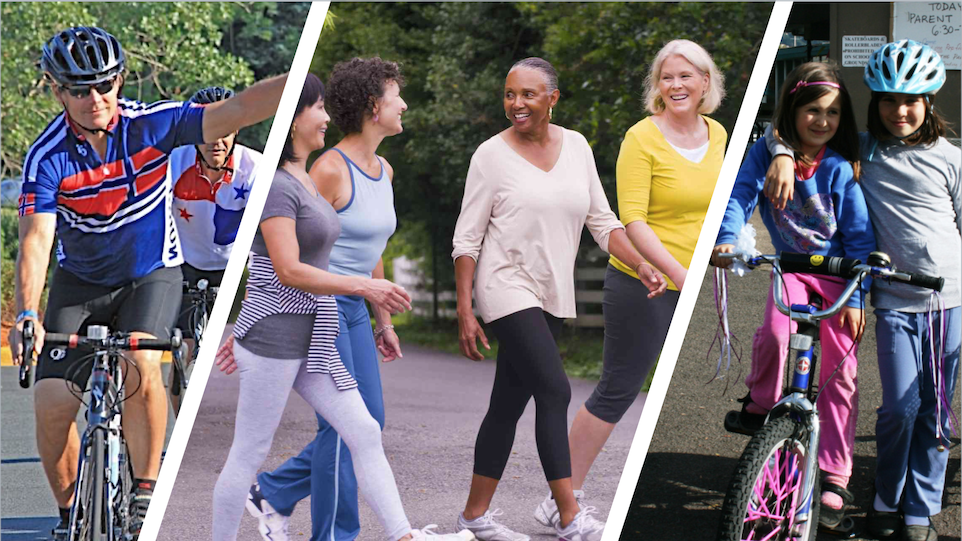 These consistent improvements in walking and biking infrastructure make Cupertino a more liveable and vibrant community, with more people outside enjoying our beautiful city. The impact of Walk Bike Cupertino has been recognized by multiple groups and agencies around the Bay Area. Yet, all this progress could only happen through the dedicated, unwavering, and passionate advocacy of walking and biking supporters like you.
Projects with progress in 2020 
Major highlights include:
The Regnart Creek Trail was fully funded by the City Council in Sept 2019. In 2020, the trail and fence designs were completed and the trail was approved to move forward to construction. In Dec 2020, the project was put out to bid. The trail construction is planned to start in Jan 2021.
The Linda Vista Trail was fully funded by the City Council and the trail was approved to move forward to construction in Nov 2020. The city has accepted a bid on the project and it is scheduled to begin construction in Dec 2020.
The McClellan Road Separated Bike Lanes Phases I &II from Monta Vista High to the Cupertino Library were completed in 2020.
Apple provided ~$10M in funding to develop bike projects around the city. The funds will help underwrite the Stevens Creek Blvd Class IV bikeway, major Bubb Road enhancements, the Mary Ave bikeway re-engineering for parking and safe cycling, and the Cupertino School Walk Audit improvements at multiple schools.
Design was completed for the Mary Ave. painted bike lanes and Bubb Road separated bike lanes.
The list of School Walk Audit projects were finalized for each school site. The list was prioritized and design was completed for Phase 1. (Walk Audit projects improve walking and biking school commutes through infrastructure changes at and near school sites.)
Junipero Serra Trail – (significant funding from VTA Measure B and Apple) will continue to be in the design phase.
The Carmen Bridge project will be back in front of the council looking to get funded through the 2020-21 Capital Improvement Plan. To have this go forward, significant resident support for this project will be needed.
The following will be in construction:

Stevens Creek Blvd Class IV (Tantau to Wolfe): Current construction at the intersection of Wolfe/Miller will be completed and further construction will continue into 2021.

Regnart Creek Trail: The project is out to bid and construction is planned to begin in late January 2021.

Linda Vista Trail: A construction contract has been signed and work is scheduled to start the first of the year.

Mary Avenue painted bike lanes
Bubb Road Class IV separated bike lanes

McClellan Road Phase 3 (Byrne Ave to Imperial)
School Walk Audit Projects Phase 1 and Phase 2
City Council Election Update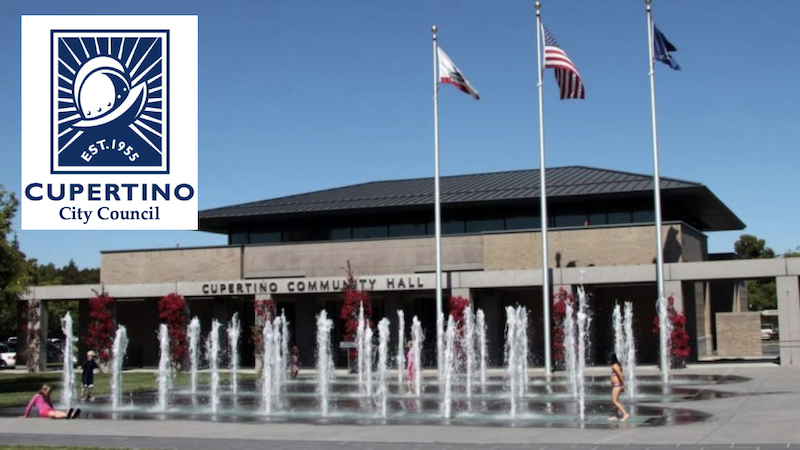 The November 2020 election produced a new council and mayor: Mayor Darcy Paul, Vice Mayor Liang Chao, Councilmember Jon Willey will be joined by new council members Kitty Moore and Hungwei Chien.
We look forward to the new council continuing the good work of the 2020 council. It unanimously approved all new bike initiatives (a big thank you to them), but not without very lengthy and contentious deliberation – especially for the Regnart Creek Trail project.  We thank former mayors Rod Sinks and Steven Scharf for their leadership and strong support of the master bike and ped plans and the important Regnart Creek Trail. 
In 2021, there may be a push to break from following the prioritizations outlined in the 2016 Master Bike and 2018 Master Ped Plans to instead let the council use their discretion to shuffle major priorities each year. Walk-Bike Cupertino does support adjustments to plans, as dictated by changed circumstances such as grants approval, but not wholesale changes from year to year.  We support a multi-year systems approach to project planning that will ensure continuity of the city's priorities and commitments.
Bicycle-Pedestrian Commission Update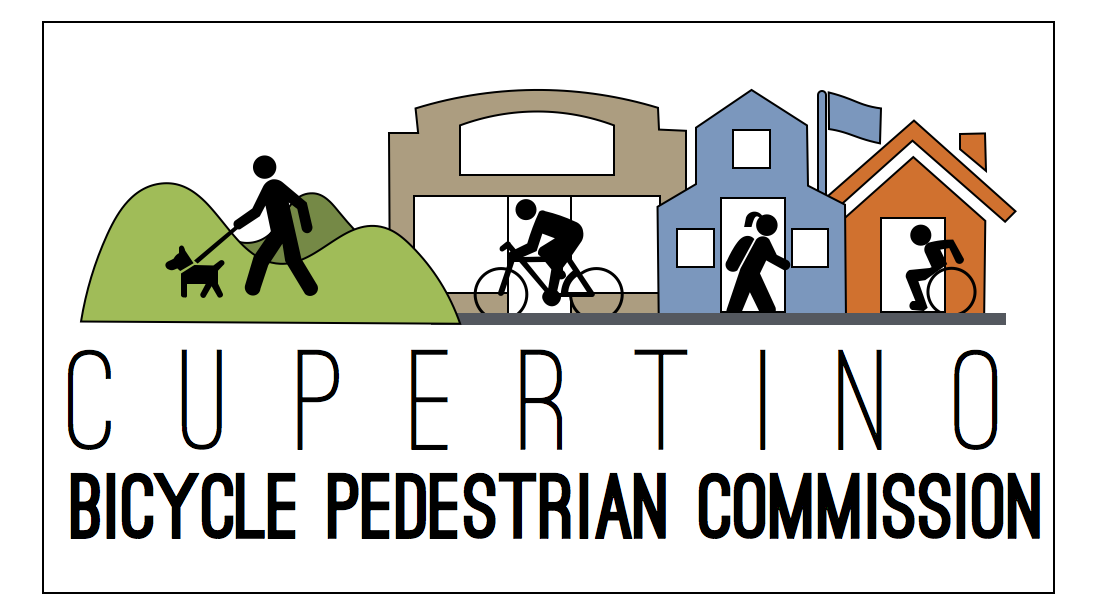 The Bike/Ped Commission ended 2020 with a very mixed member composition.  With the appointment of two new commissioners in 2018 and 2020, three of the four active commissioners were not fully supportive of the 2016 plan and failed to support/endorse the Regnart Creek Trail.  Significantly, one has stridently led the neighborhood opposition to the Regnart Trail which has resulted in substantially higher project costs. A second commissioner has led the anti-Stevens Creek Trail efforts in the Phar Lap Neighborhood.
We hope that in January 2021, the council will appoint progressive commissioners who reflect the community and are fully supportive of the goals of the commission to improve walking and biking opportunities in the city.  If you are interested in becoming a Bike/Ped commissioner that strongly supports walking and biking in Cupertino (and its bike ped plans) please email the WBC team at info@walkbikecupertino.org for more information on how you can apply for a Commission opening.
In sum, the Cupertino community is on a great trajectory to achieve its goal of becoming a very bikeable and walkable city.  That said, it takes the attention and care of its citizens to ensure that Cupertino's leaders understand the broad community's desires.  To all of you supporters of better bike/ped facilities in our city:  Thank you for your time and diligent efforts to make Cupertino a great place to live!