Congratulations go to a Lynbrook High student, Gavin Wong, a Cupertino resident who has achieved the level of Eagle Scout with his final project of a Bike Rodeo at Lincoln Elementary. It's great for our community when students get involved and make a positive difference for walking and biking. We did a quick Q&A with Gavin after he received the Eagle Scout, and here's what he had to say.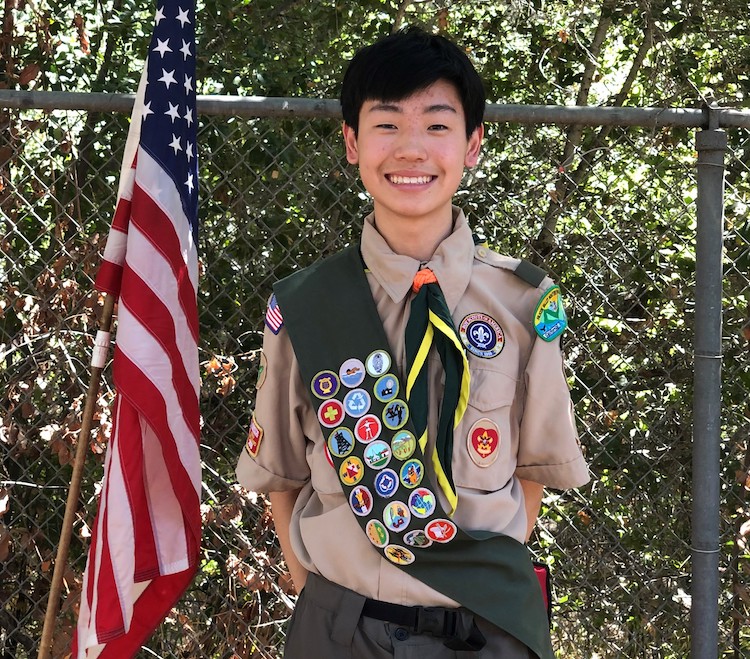 What made you think of doing a project about biking?
I decided to do a biking safety related project since my brother had passed while biking to school roughly 5 years ago. Though I knew he was a safe biker, this event made me truly realize the importance of bike safety, and how knowing proper bike safety skills could potentially save your life and prevent your close family members from experiencing the same grief and pain I did when I lost my brother. With so many students biking to school, I find it very important that they understand essential bike safety skills and etiquette. So this was certainly one of my main motivation factors for working on this project. 
What do you hope is the long term impact of your work?
I hope that these students will remember what they learned at this bike rodeo and to always think about these skills and ideas whenever they are biking anywhere. This bike rodeo was sort of meant to be an introduction to bike safety for many of the students, and I hope that by participating in this rodeo, this will teach them to always be cautious whenever they are biking.
Do you have future plans to work on biking in our community or with school children?
Though I don't have any specific plans exactly, I certainly aim to participate in more bike projects in my community and continue promoting bike safety when I go to college. Organizing this bike rodeo was truly an amazing experience for me that I would certainly like to do again in the future.
What was most satisfying about doing this project? 
For me, it was just seeing the smiles and laughters on the kids as they rode through the course. They were learning and having fun at the same time. I had a few fun stations near the end such as a smoothie station and speed station, and it was amazing to see how I was able to gather a diverse group of people in my community to promote bike safety.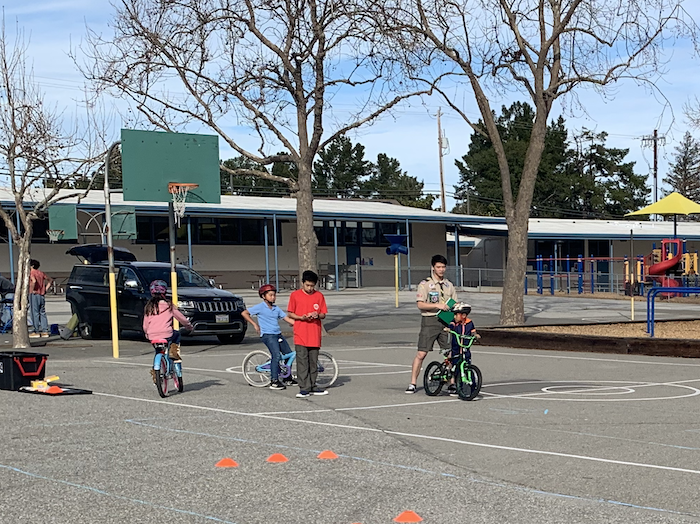 How did you pick Stevens Creek Elementary to work with?
I don't think I picked Stevens Creek Elementary exactly. I think I first chose Lincoln Elementary School, and I then decided to also advertise to elementary schools around me, since it was just a good idea to have more kids in my community learn about bike safety. I basically just contacted the school principal and told them how I was working with Cherie and interested in hosting a bike rodeo.
We at Walk-Bike Cupertino appreciate community members who are working toward making walking and biking safer and easier for seniors, families and students of all ages. Gavin's project taught local younger riders safe biking skills, which is beneficial to encouraging life-long cyclists in our community. Congratulations go to him for his award, and we thank him for his hard work!
The information in this article is solely the opinion of the author and Walk-Bike Cupertino and does not reflect the opinions of any other organization or entity. For more information, contact WBC at info@walkbikecupertino.org.