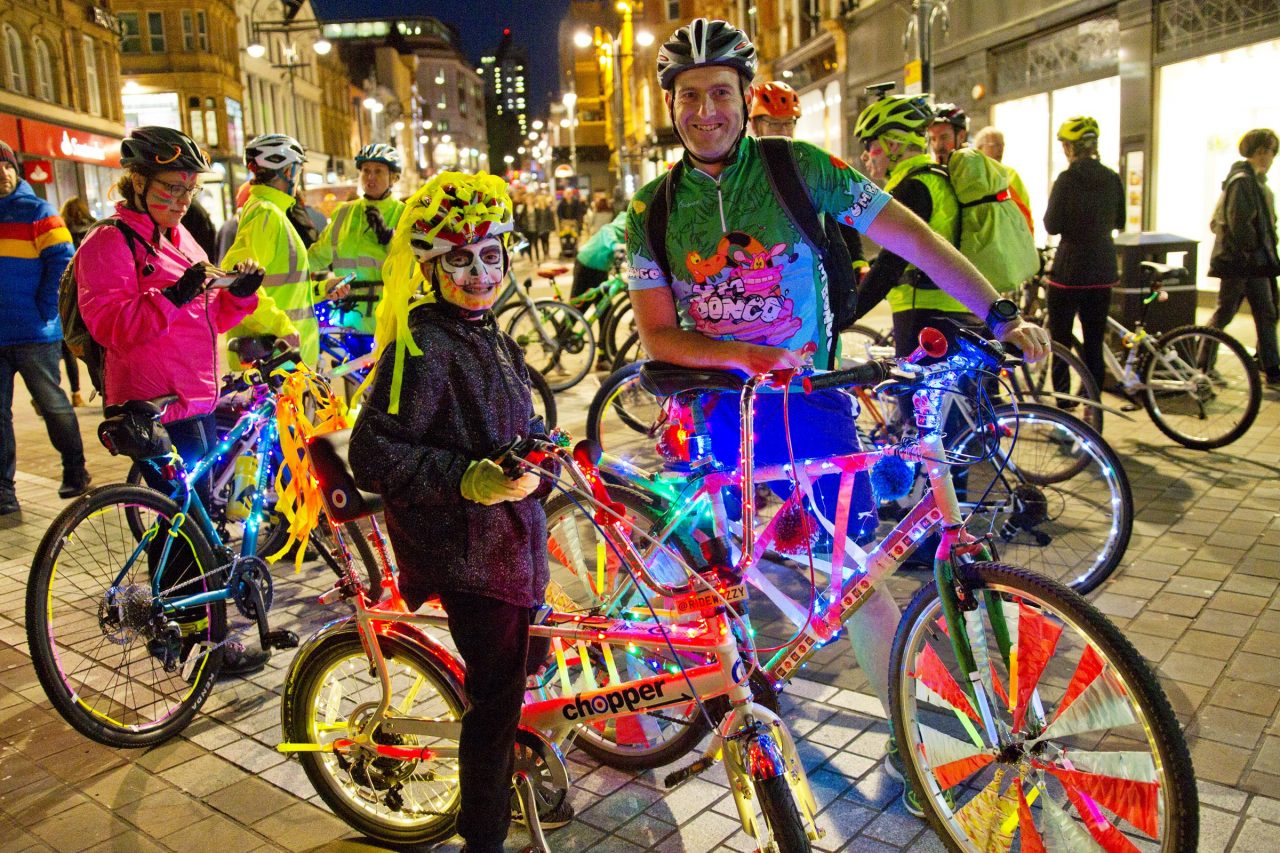 The days are getting shorter. There's a chill in the air, pumpkins are everywhere, and Halloween is here!  Put on your favorite costume, decorate your bike with glowlights and join us for our first WBC Spooky Halloween Scavenger Hunt. 

Below are 10 clues to mysterious destinations in our city. Complete our self-guided Spooky  Scavenger Hunt by midnight on Sunday November 1 and win fabulous prizes! It's an easy and fun activity for the whole family, even the little ones. 

Start at the location of clue 1 and work your way through to clue 10, for a short and fun loop through the city. Walk, bike, or run to each destination, snap a photo of you in front of it, then upload it to our Facebook page with the #WBCscavenger hashtag. Wear a costume and decorate your bike for extra points and more fun! Do you have the chops to find each destination on the list?

Entries must be uploaded by midnight November 1. We'll have lots of awesome prizes for best costume, first to complete the challenge, youngest winner, and more.
Spooky Scavenger Hunt Clues
It protected Spanish conquistadors in battle and maybe even from the hot sun?

A box to practice your 19th Amendment right

A wayfinding sign for those on human-powered two wheel contraptions

A lamp-lit banner celebrating safe streets for kids

Is it a giant metal 8? Is it a ribbon near a water fountain? It's all a matter of Perspectives

Clay, fire, and imagination is all you need in this small art center surrounded by greenery

A mythical roaring landmark from Singapore that is also a good swimmer?

A gigantic bolt of lightning indicates a place of learning for middle schoolers


24/7 place for glazed dunkers 

Your Granny Smith will go gaga for an Infinite Gala