Walk-Bike Cupertino Student Board Advisor Lawrence Fan
started a group called
COVID Networks
with four other Cupertino High School students to help Seniors who are feeling isolated during the Covid-19 pandemic. They created an online plaform that connect teen volunteers and senior residents for talking, playing games, music performances, art, book discussions, and even yoga and exercise sessions. 

Social interaction has been found to be especially important for seniors, and the lack of social interaction can have negative health effects for everyone.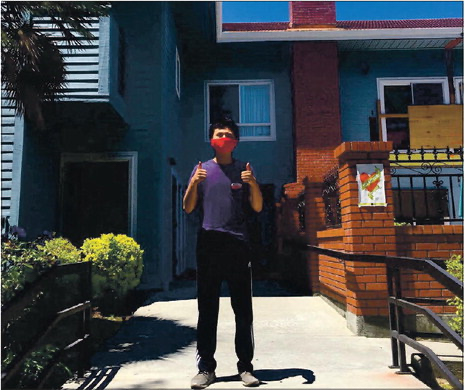 Our mission is to connect young individuals with those who are in at-risk groups, easing the loneliness that many individuals feel whilst under quarantine.
COVID Networks tries to match the volunteers with seniors who share similar interests, hobbies, and curiosities. They do this by pairing up seniors and volunteers based on their interests, preferences, and any special needs which the seniors might have that the volunteers are capable of addressing. During the signup process, seniors fill out their interests, hobbies, and other potential topics of discussion, which the volunteers may discuss with them. 
This has been a useful and very popular program. COVID Networks is currently working with 16 local assisted care facilities in the Bay area, and welcomes individual seniors and volunteers who wish to join as well.
Walk-Bike Cupertino is proud that one of our active board members, Lawrence Fan, has made such a difference to his community through his hard work. Bravo!
The information in this article is solely the opinion of the author and Walk-Bike Cupertino and does not reflect the opinions of any other organization or entity. For more information, contact WBC at info@walkbikecupertino.org.