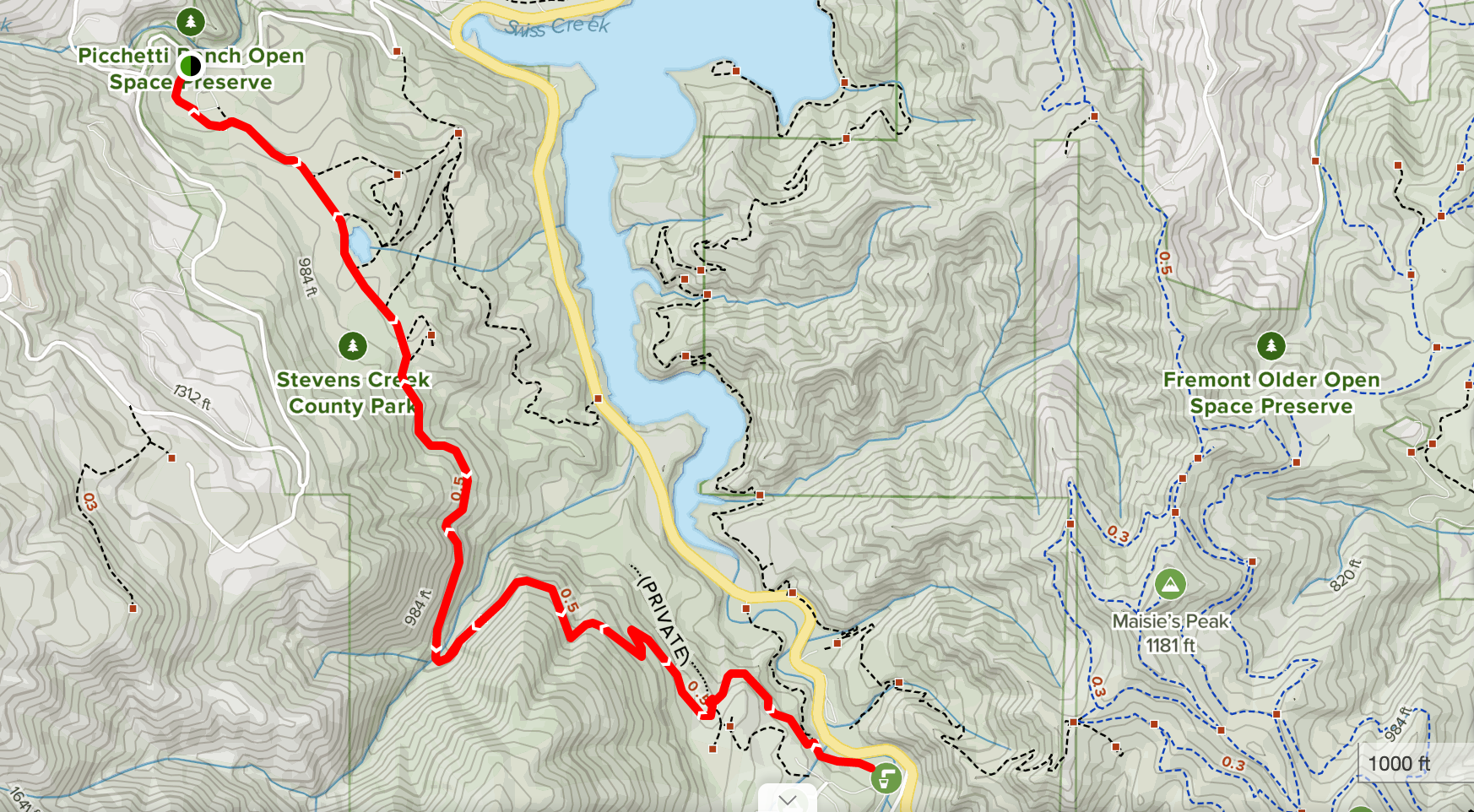 When the hot sun is beating down mercilessly, a cool mostly-shaded trail with some ups and downs for exercise, spectacular views, and a bubbling creek at the start and end is just what you need. The Zinfandel trail is 4 miles out and back from Cooley Picnic Area to Picchetti Winery and back. It's an easy and beautiful trail and you usually won't encounter too many people on it.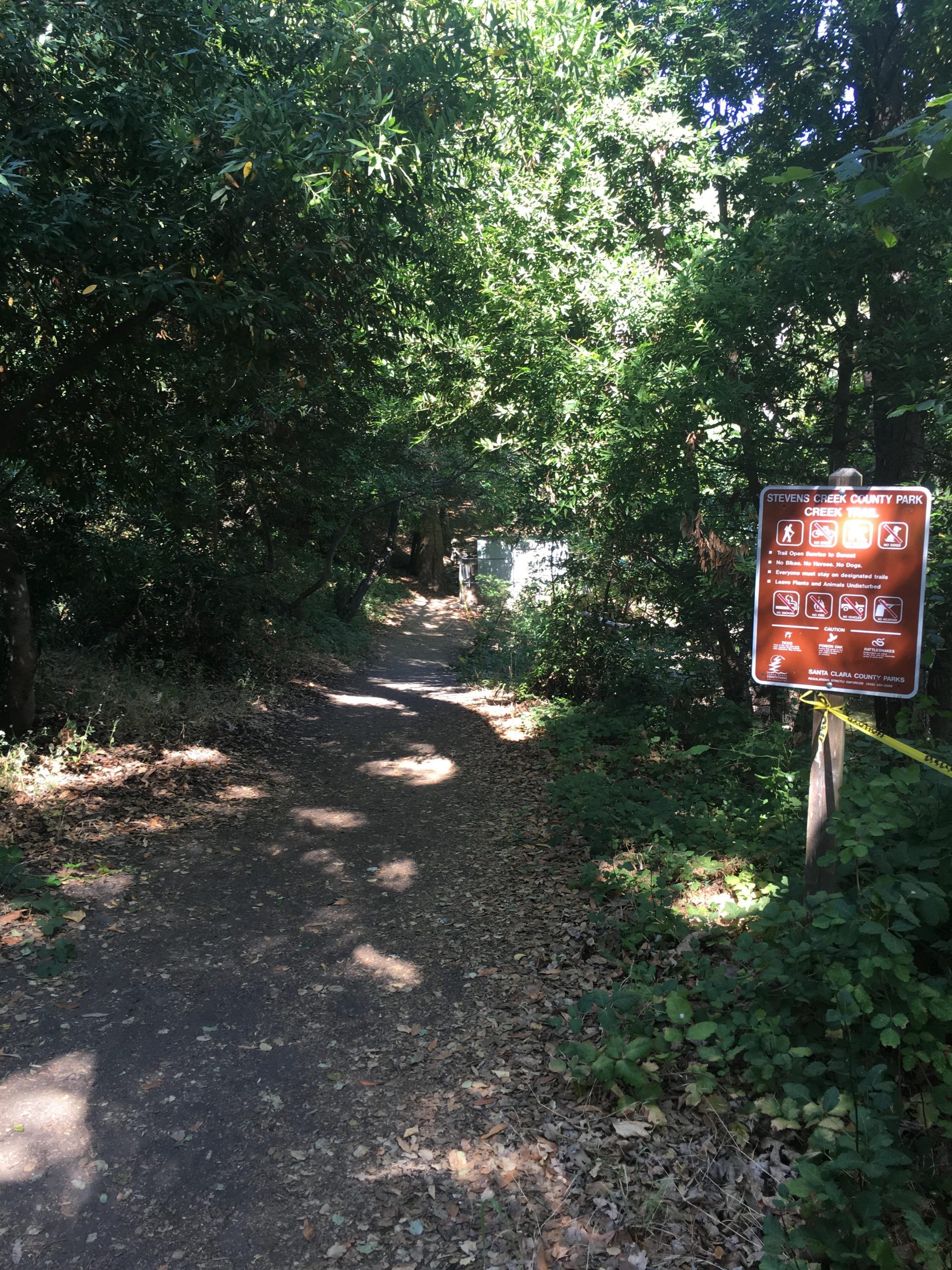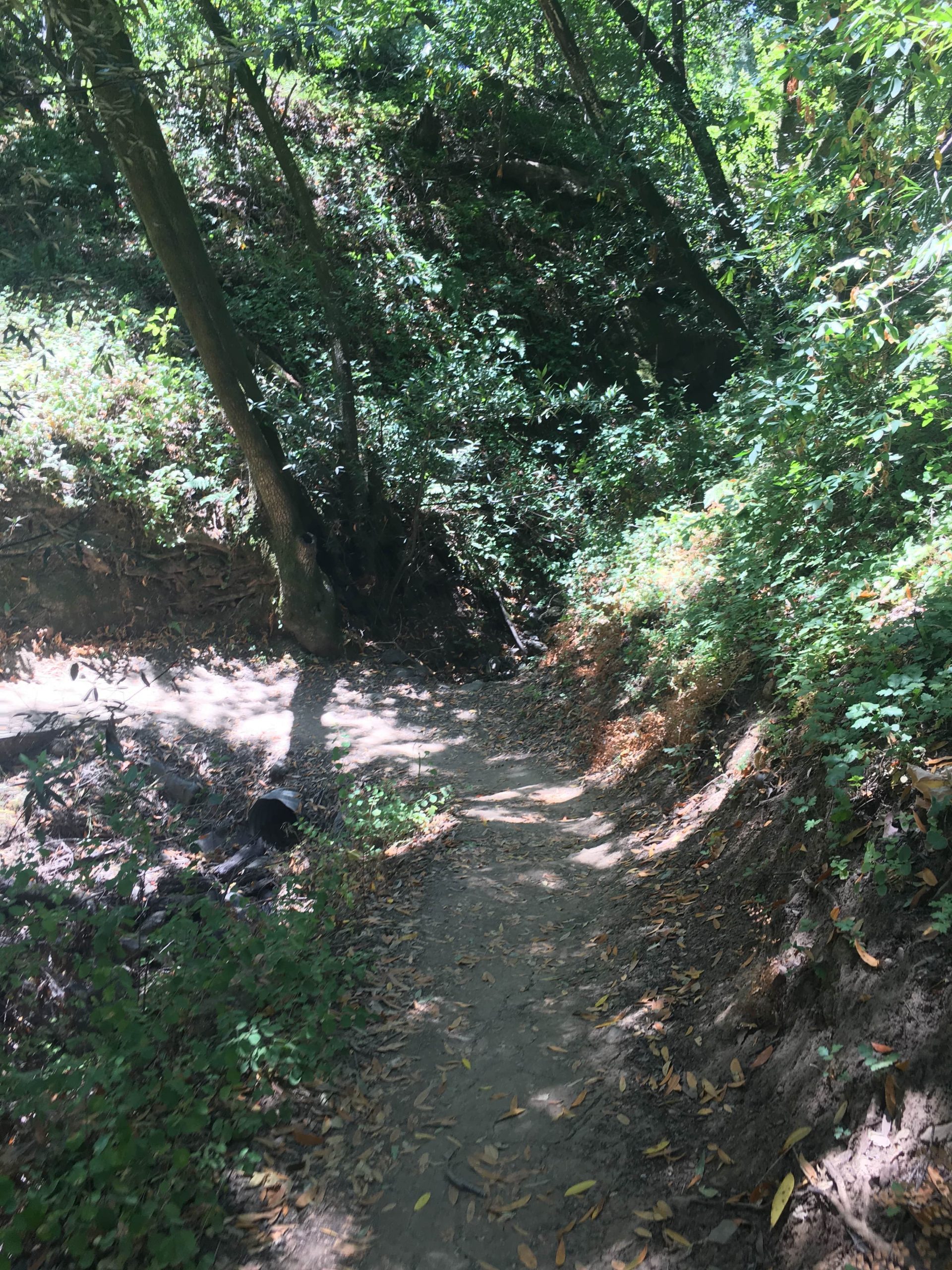 The Cooley Picnic Area is roped off right now due to COVID-19, so you'll need to park across the road in the Canyon Picnic Area parking lot, then walk the short 1min to get to the Cooley Picnic Area. Cross the picnic area to get to the trailhead at the far end, past all the picnic tables. You will see the bubbling creek to your right as you start on the trail.

The trail winds up as you gain about 400 feet in elevation. It is narrow and winds its way through shady trees and bushes. Breathe in the cool air and watch out for the poison oak. After multiple switchbacks, twists and turns, you'll emerge into a less shaded section of the trail which gives you beautiful panoramic views of the valley and the quarry.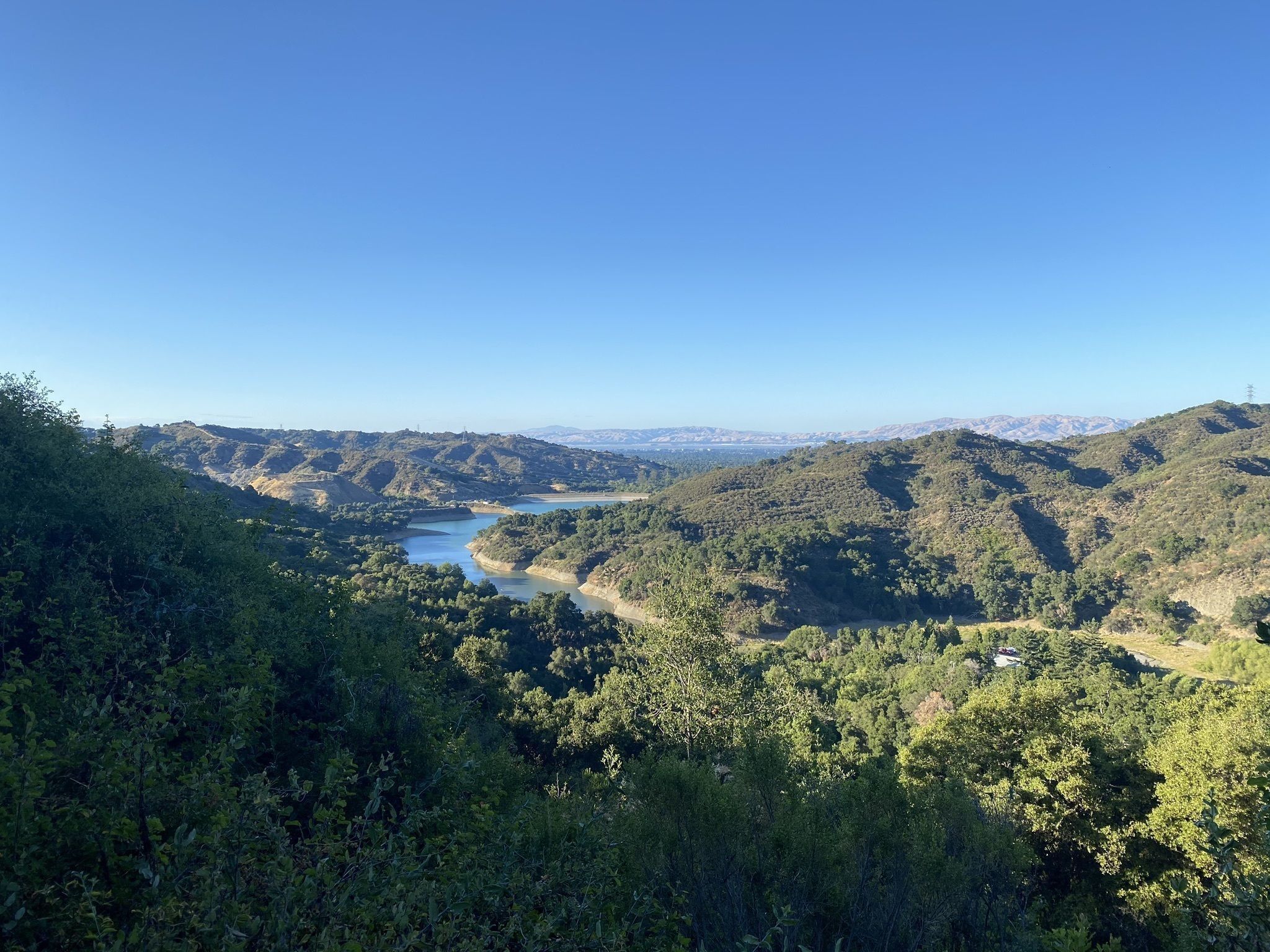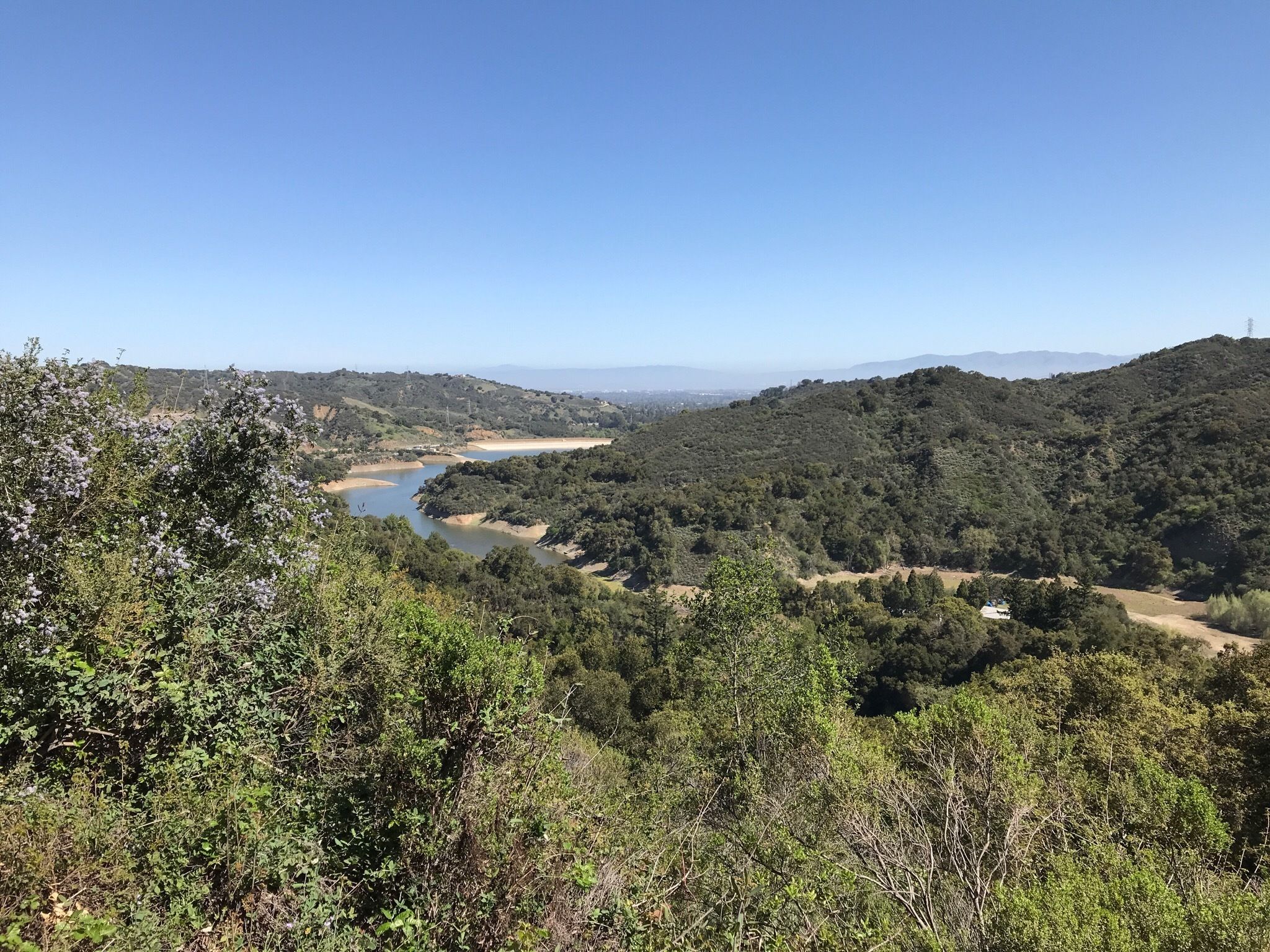 Keep walking. The trail goes in and out of sunny areas with beautiful views and shaded trees. About 1/2 mile from Picchetti winery, you will encounter a meadow to your right with a dried pond bed and a massive fallen tree. If you're lucky, you'll see deer nibbling on fresh grass and hear frogs singing in the pond. This is a good spot for kids to climb and play on the fallen tree and take a snack break.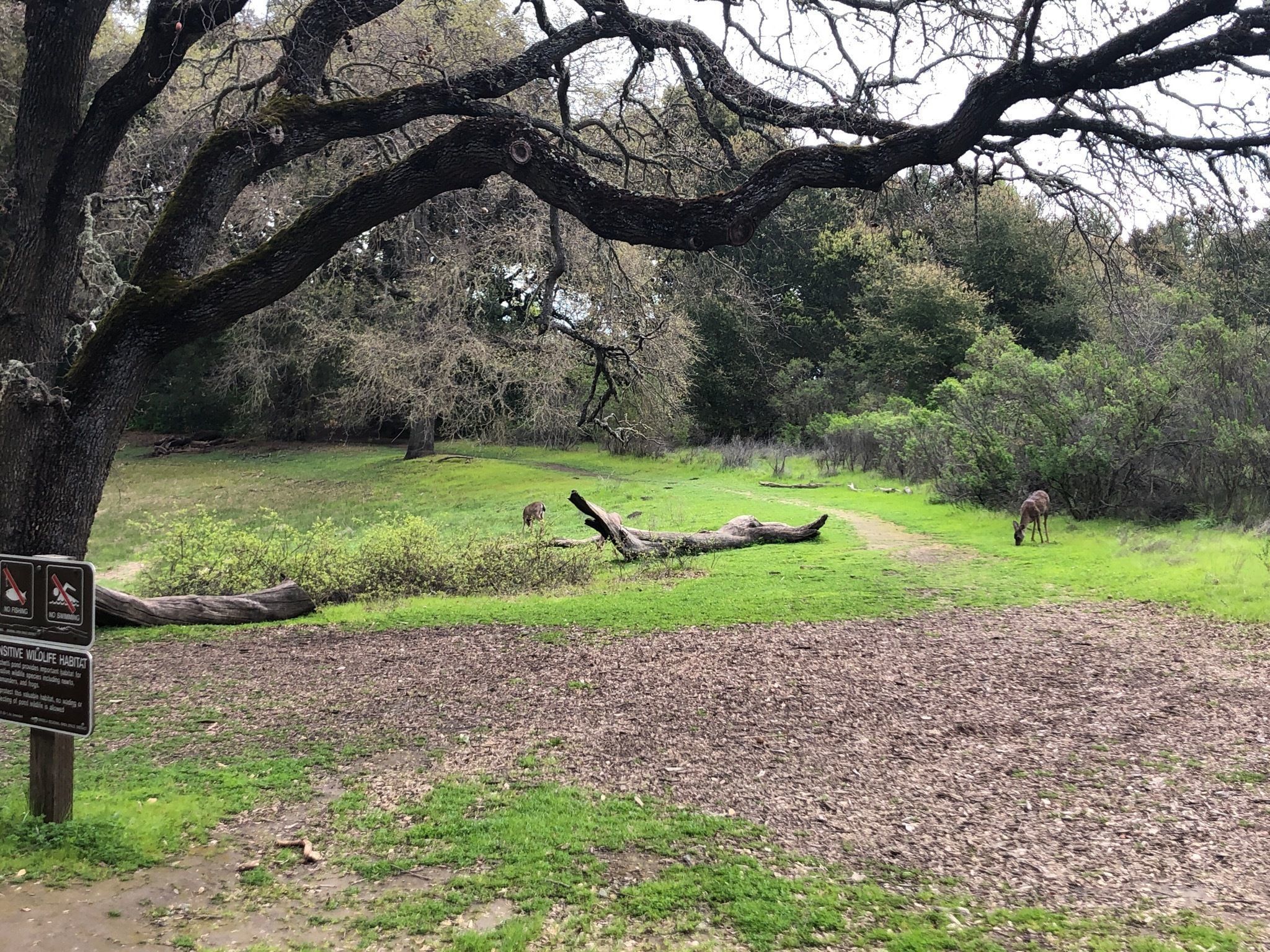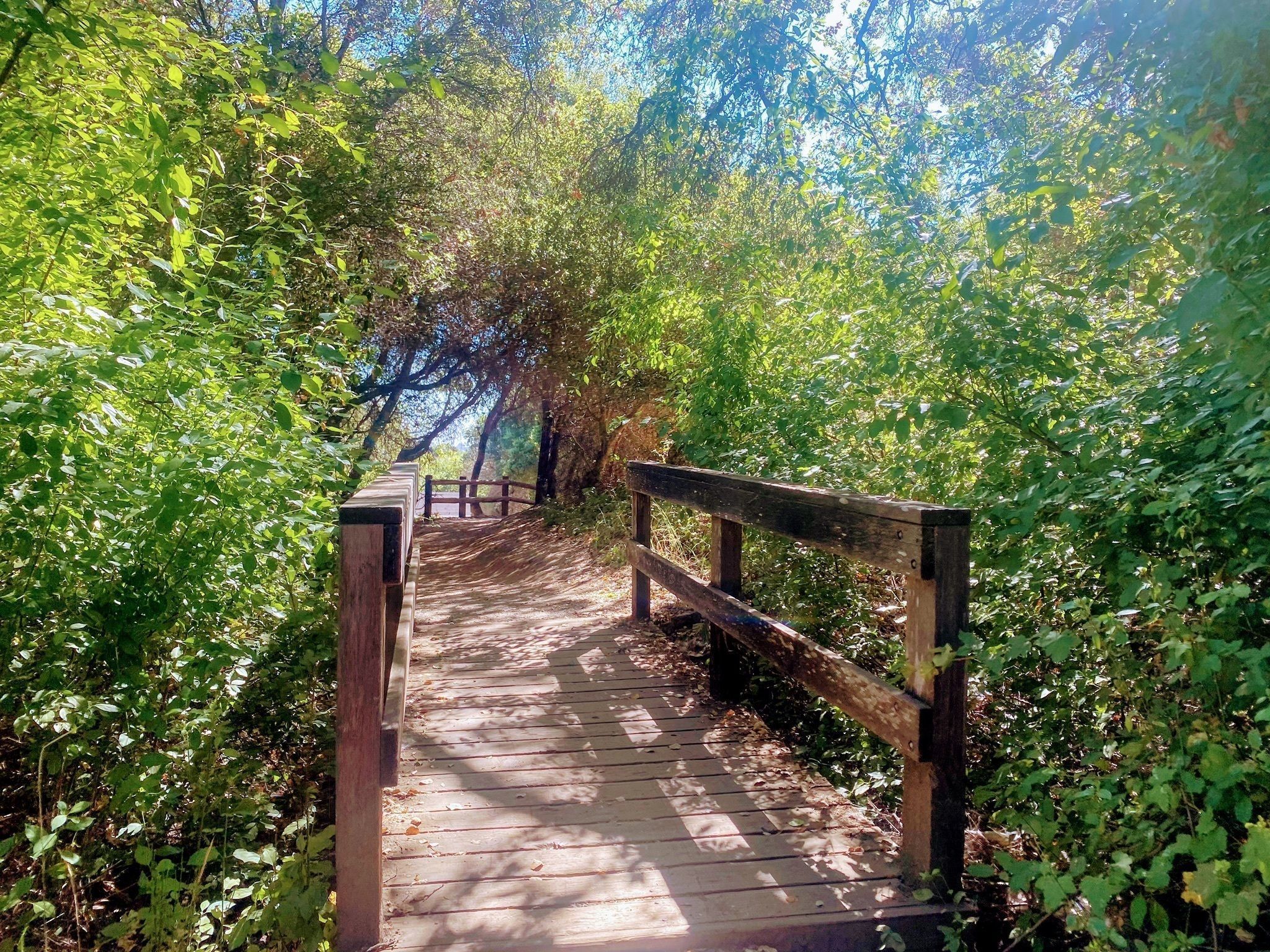 About 1/2 mile past the dried up pond bed, you will arrive at Picchetti Winery. If after 11am, the tasting room is open and they have delicious wines to offer. The outdoor picnic tables are put away right now due to COVID-19, but you can still buy a bottle of wine and take it home. Turn around and head back to Cooley Picnic Area and enjoy cooling your feet in the creek to celebrate finishing the hike.