A group of local students from Kennedy Middle School have been working on a design prototype for a new, safer helmet, which they are calling a Smart Helmet. It has several very useful features that would be beneficial to keeping cyclists of all ages, including students, safer on our Cupertino streets.  These integral features include a fall detection monitor (with app connection for parents), automatic increased visibility in low light, and a proximity detector to signal cars they are driving too close to a cyclist.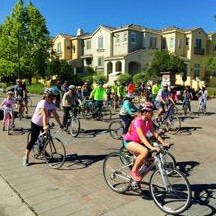 The students designing this new helmet are all part of the Cupertino Skyscapers Robotics Team, participating in First Lego League (FLL). They had initially wanted to address the specific issue of the extremely narrow biking area on McClellan between Byrne and Linda Vista, but decided to expand their solution after they performed a large resident survey to one that, "can help anyone anywhere."
There are a few "smart" helmets on the market, but none with the set of features demonstrated by the team.
The helmet has been demonstrated by the group in person at Cupertino Safe Routes to School and for the Santa Clara County Sheriff, and they have an invitation to come to a future CUSD school district meeting. They have reached the California State level in the FLL Robotics competition.
We at Walk-Bike Cupertino applaud our local teens Aradhana, Kartik, Manvika, Nishant, Saahil, and Trisha for their committment to improving safety for all our biking residents!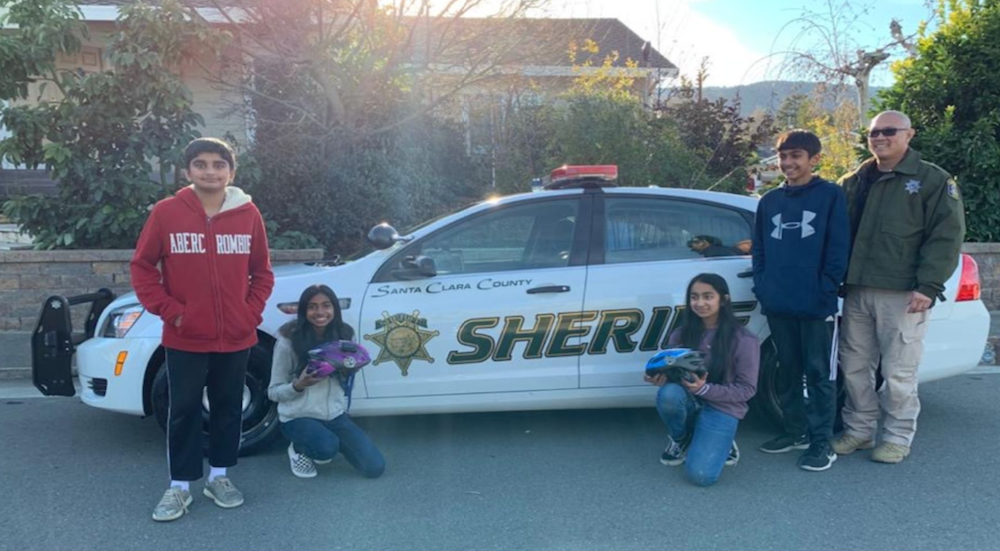 The information in this article is solely the opinion of the author and Walk-Bike Cupertino and does not reflect the opinions of any other organization or entity. For more information, contact WBC at info@walkbikecupertino.org.