Cupertino's plans to make the city safe for all of its cycling residents are now truly moving forward. The first phase of the McClellan Road separated lanes were completed in Fall 2019, some bike boulevards have been installed, the Regnart Creek Trail was approved and funded, and budgeting levels were continued to make a major dent in the active projects lists. Additionally, land was donated by residents Ellen and Richard Lowenthal to create a new footpath – The Linda Vista Trail.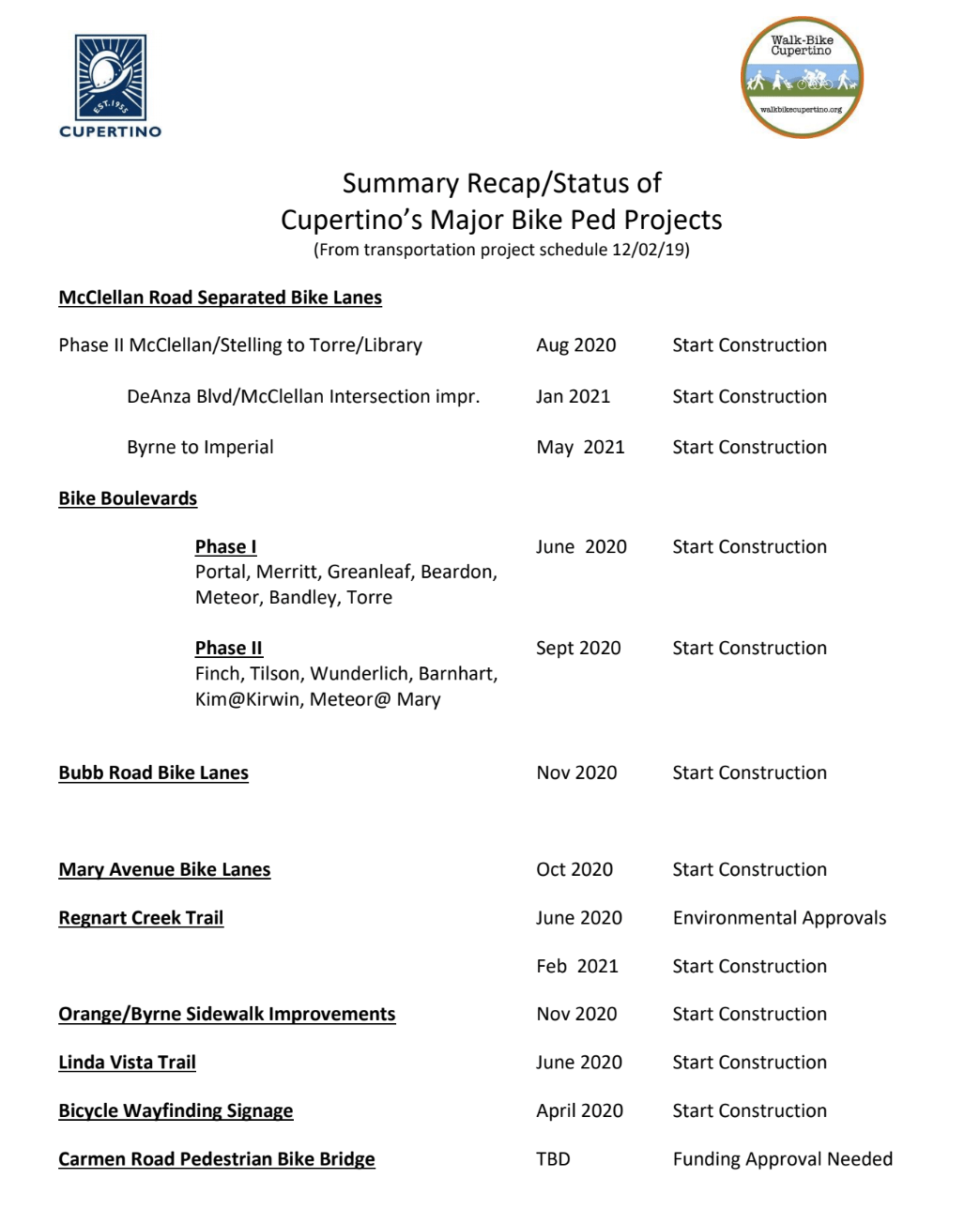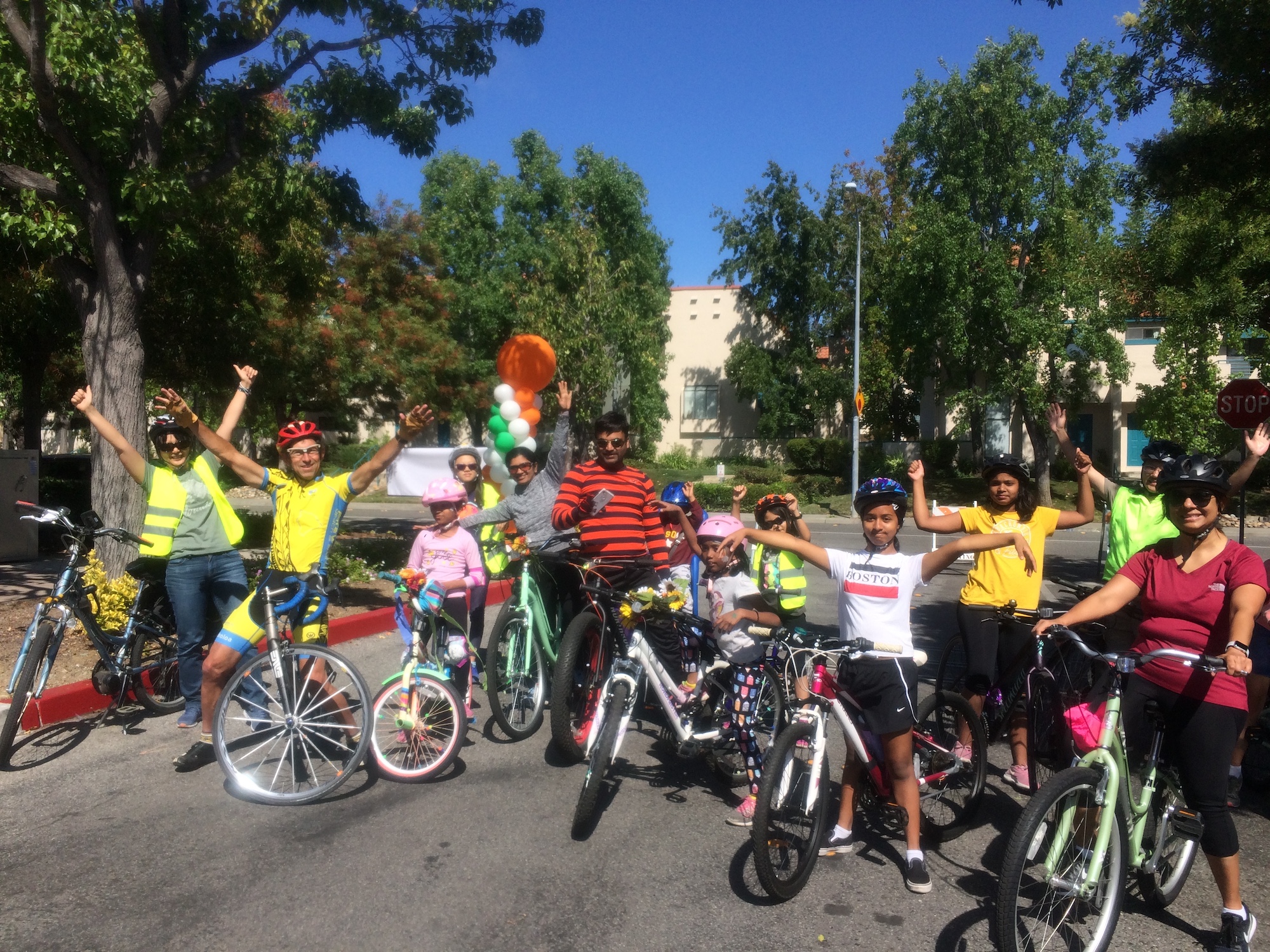 We at WBC think it's been a very productive year and as you'll see in this Summary sheet. Many of projects will be "shovels in the ground" beginning this summer: Phase II of McClellan Road, more Bike Boulevard segments, Linda Vista Trail, separated bike lanes on Stevens Creek Boulevard, and more. In all, over 12 major projects are funded and in progress. The city, along with a major donation from Apple, has nearly $35M dedicated to these projects. Click here to see the chart the City Staff published on 12/2/19 with all the Bike and Pedestrian Projects currently in the works. (For a more readable version, see our summary here.)
The Board and all of Walk-Bike Cupertino would like to thank each and everyone of you who have actively advocated for these projects. Our efforts have been effective and will expect to see even more results in the near future! Please let us know what you think by leaving us a comment or emailing us at info@walkbikecupertino.org.