Cupertino's Fall Bike Fest on September 28, 2019 was the biggest and best Bike Fest yet for the whole family!  We hope that you were able to join WBC for all the events.  WBC is proud to have partnered with the City of Cupertino to provide helmet fittings for all ride and rodeo participants, keeping everyone safe while they ride. WBC's Jian He is shown here at the WBC tent passing out water bottles, tasty snacks and helpful information!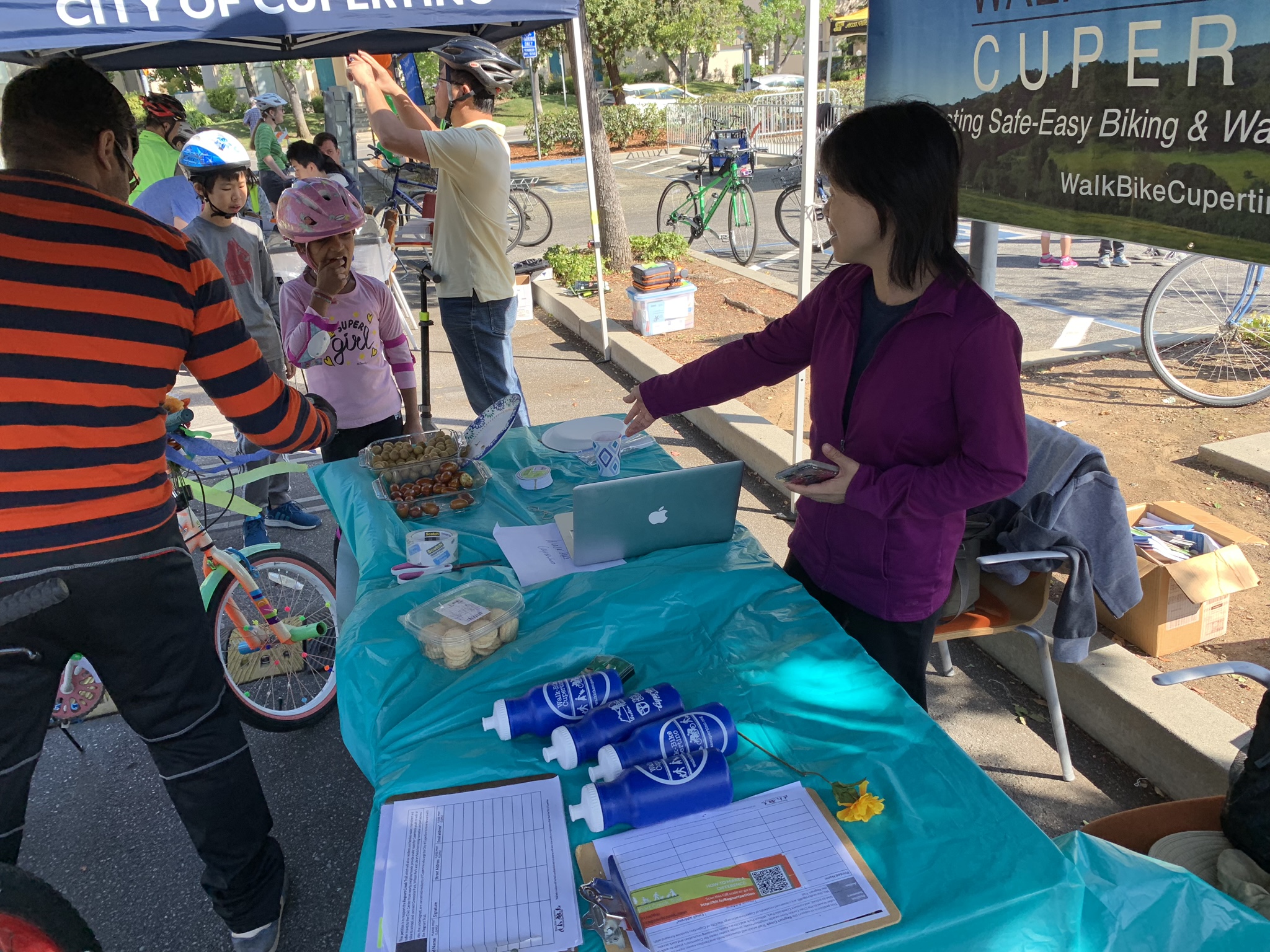 The on-street rides had many more participants than in previous years.  Many attendees enjoyed the "family" ride of a flat, relaxed ride of 5 miles into the eastern parts of Cupertino. Participants biked through Wilson Park, Creekside Park, had a water break at Sterling-Barhart Park, and then enjoyed the Saratoga Creek Trail. Other residents (some shown here) enjoyed a quicker and longer 10 mile ride through the western part of Cupertino, including going to Rancho San Antonio.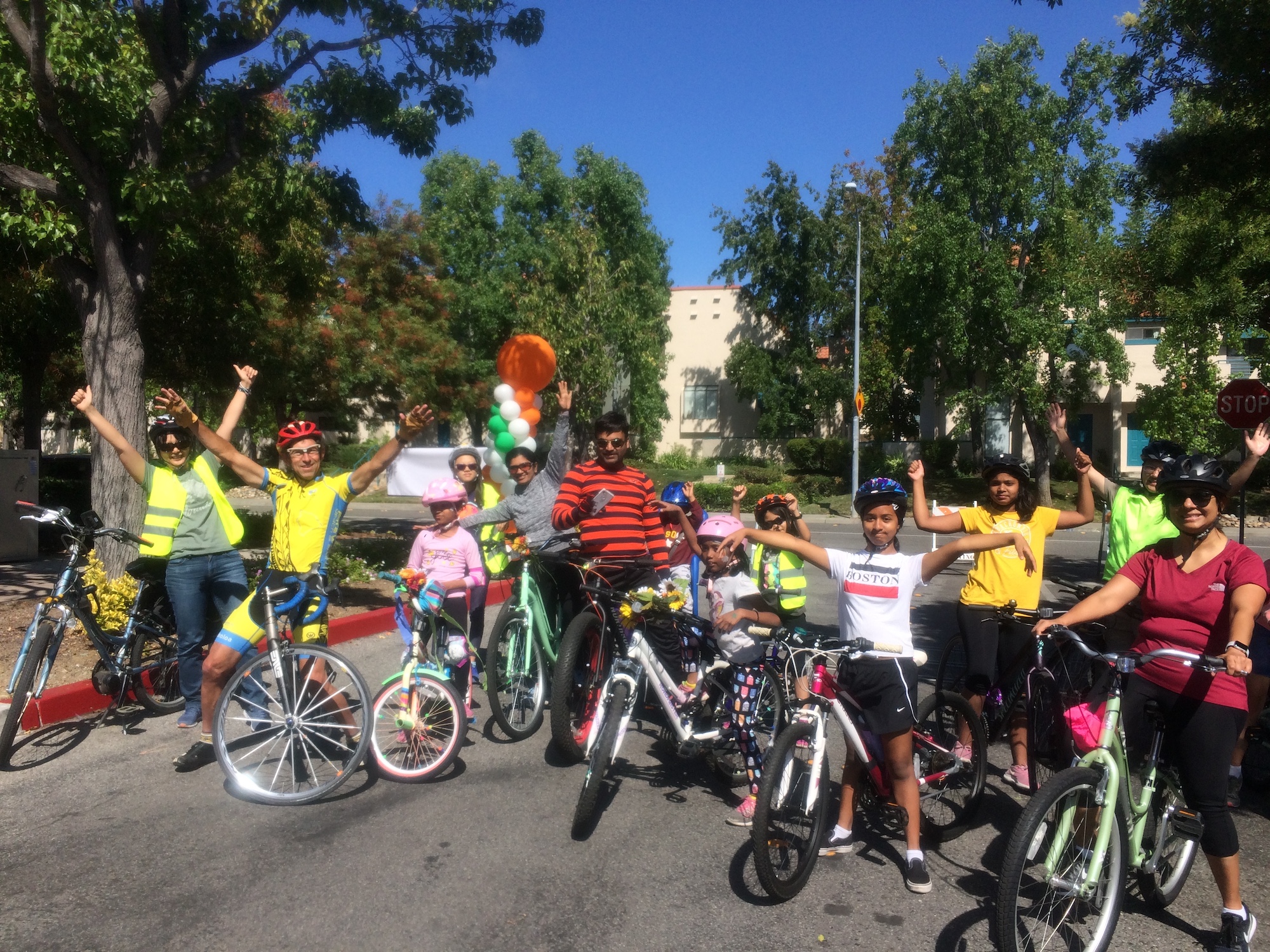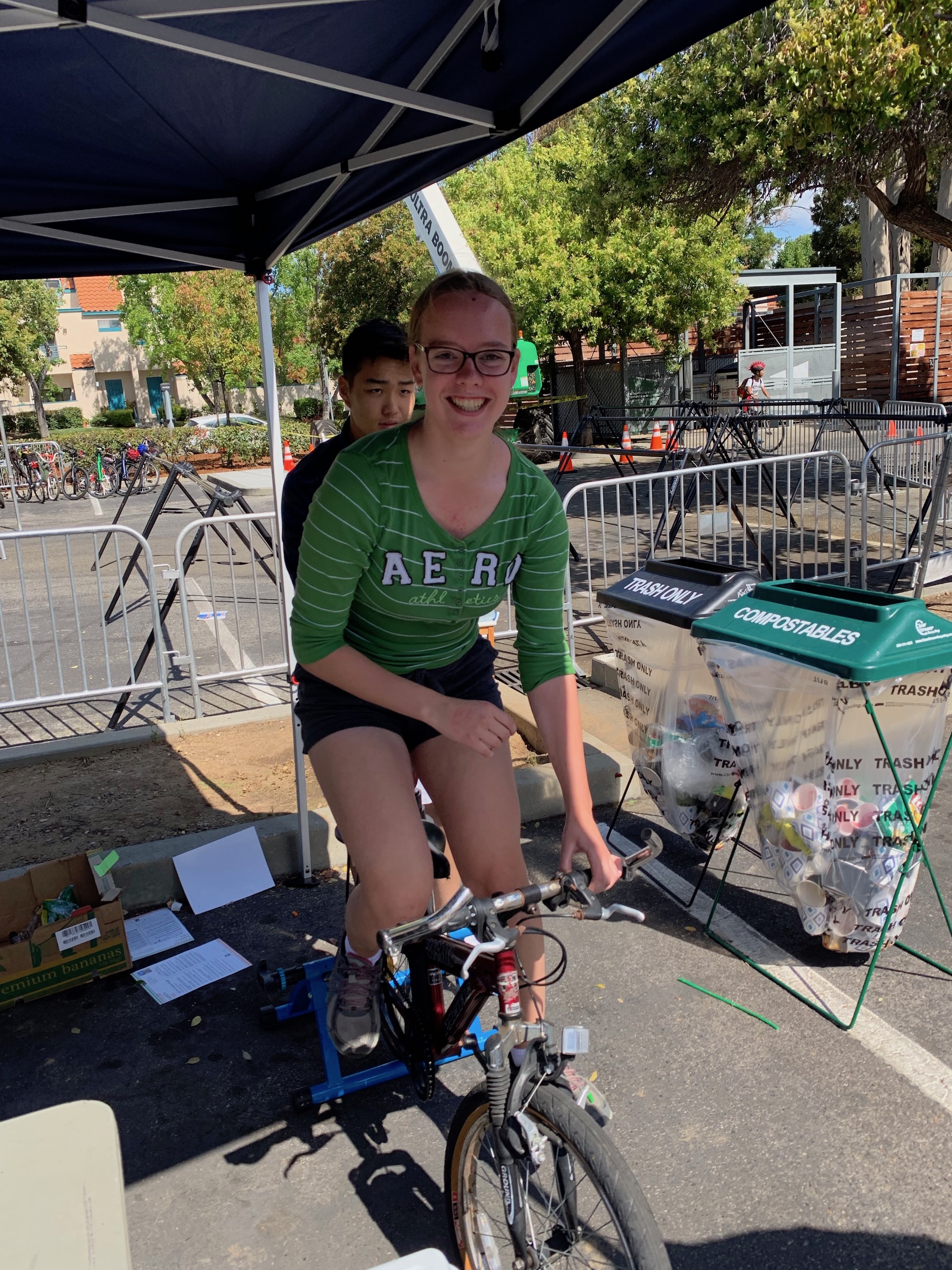 There were so many activities to try. Here, a participant enjoys running the bike blender, making a smoothie just by pedalling!  There was also a rodeo (class) for the kids, clinics on changing tires and more for adults, contests (who can carry the most groceries?), demos of e-bikes, free bike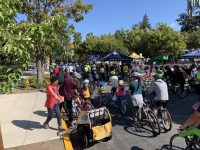 checks (how are your brakes?), a food truck for lunch, and even a bike valet to store your bike while you are walking around.
Cupertino's Fall Bike Fest is an annual event for local residents. If you want to be notified of the event for next year, please contact Safe Routes to School at saferoutes@cupertino.org. Before then, if you'd like to participate in a ride, Safe Routes and the Bicycle Pedestrian Commission lead rides at the Cupertino Earth Day Festival in the Spring. We hope to see you there!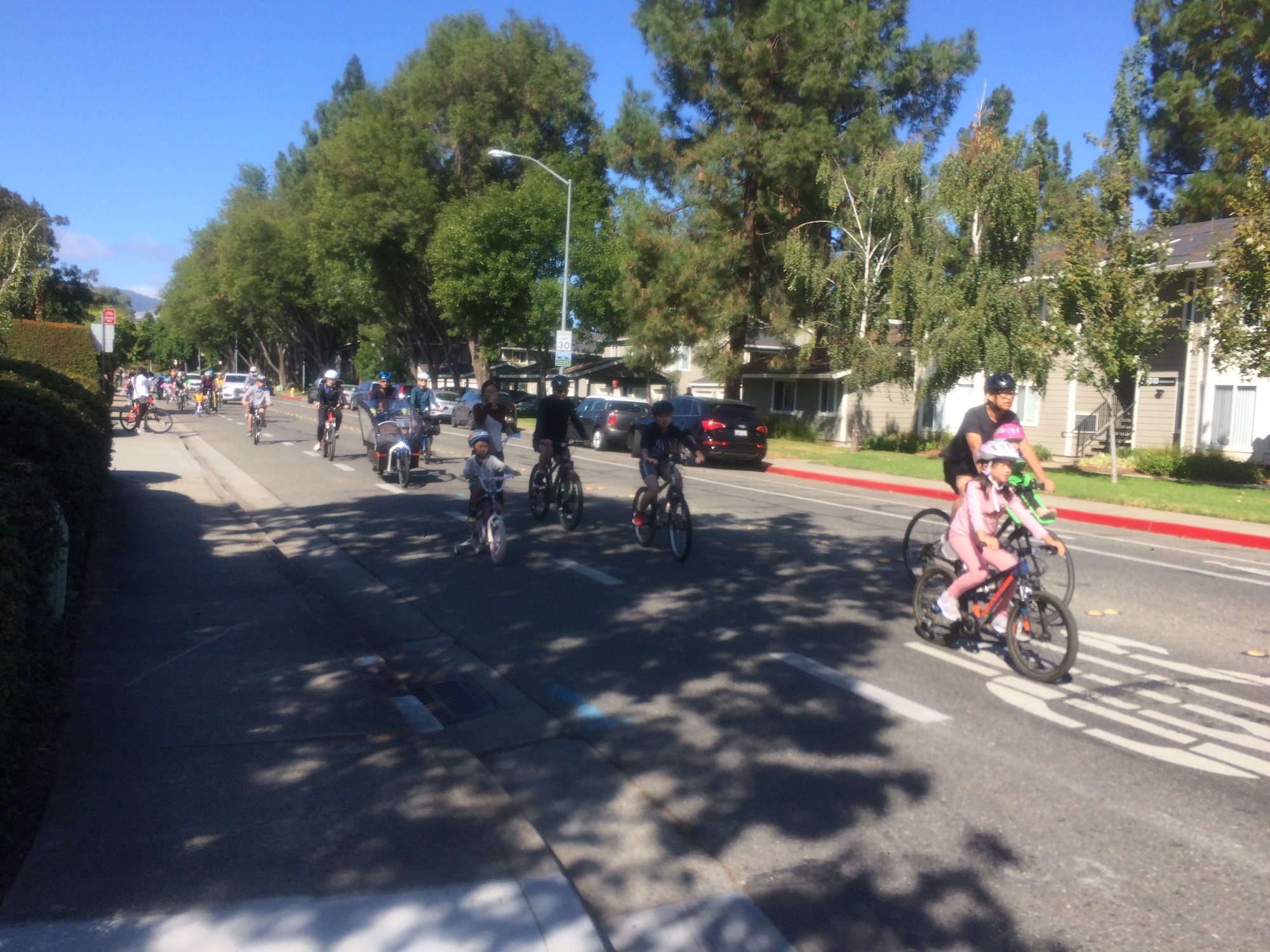 The information expressed in this post are solely the opinions of the author and Walk-Bike Cupertino, and do not reflect the opinions of any other organization or entity.