Update: Mayor Scharf Can Now Vote on the Regnart Creek Trail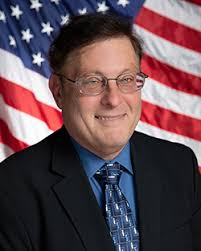 In a positive development, the city heard back from the CFPPC (California Fair Political Practices Commission) that Mayor Scharf does not need to recuse himself from votes about the trail in the city council. This is very good news for us as Mayor Scharf is a strong supporter of biking and walking infrastructure in the city. With Councilmember Liang Chao actively advocating against the trail, this helps improve our odds in council votes.
Council Vote likely in September

It appears that the next vote on the trail will be in either August or September. Walk-Bike Cupertino encourages this decision as it allows families who may be traveling during the summer holidays to also be heard at the Council meeting. Until then, the City Staff are continuing to work on the design. It is expected the "65% design" (65% complete) will be released for public review next week, including drawings. It's still necessary for supporters of the trail to continue to attend and speak at City Council meetings before then. Speaking is quick, easy, makes a big impact, and we can give you talking points, too. If you are able, please click here.

Keeping the "High Ground"

Walk-Bike Cupertino advocates for pedestrian and bicycle projects by highlighting the benefits to residents of better quality of life, improved health, livability and sustainability. Supporters of specific projects talk to City Council and other residents about their experience riding their bike on the street, on how much they'd enjoy alternative recreation paths, and how kids could get to school more safely. At all times, the facts are stated clearly. No other tactics have been necessary. Unfortunately, the opponents of the trail have not kept to this 'high ground'.

At almost every City Council meeting, false information is spoken to City Council to kill the project. Other tactics used have been complaints to the California Fair Political Practices Commission, Freedom of Information (FOIA) requests for all emails of Commissioners for many months, and on-trail meetings — using their back gates to the trail for access — with our Water District Board representative to convince her to not allow a Joint Use Agreement. School board members have been told misleading or false information. Our own Vice-Mayor has contacted the FUHSD Board and used her influence as a Councilmember to encourage them not to support the project. We are appalled that these tactics are being used, and that residents may not get to enjoy this trail and likely other pedestrian and bike projects because of these actions. Thank you for your fair, honest hard work on behalf of this project!
| | |
| --- | --- |
| | We have reached 1,500 signatures! This shows the tremendous amount of support for this trail in the community. Let's keep the momentum going. Our new goal is 2,000 signatures! Please share this link with your friends and family and ask them to support the trail. http://bit.ly/Regnartpetition |