On May 7th, Walk-Bike Cupertino volunteers participated in the Bike Rodeo event hosted at the Stevens Creek Elementary School. Together with dozens of community leaders from Santa Clara County Sheriff, Trail Head Cyclery, Silicon Valley Bike Coalition, Safe-Route-2-School (SR2S), and Cupertino Rotary Club, we taught children bicycle safety, traffic rules, and earth citizenship through fun activities. Many thanks to Stevens Creek PTO leads Heidi Johnson (SR2S parent Champion), Amanda Chatar, and Wil Fluewelling (our newest Advisory Board member for Walk-Bike Cupertino) for setting up and coordinating this event. 
During the event, we shared important updates for Carmen Bridge Feasibility Study and Regnart Creek Trail.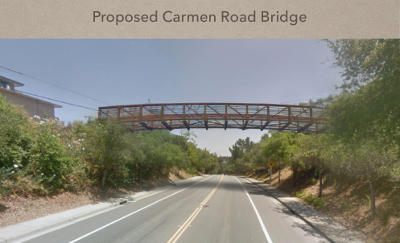 The Public Meeting for Carmen Bridge has been scheduled on Wednesday 6:30pm-8:30pm, May 29, 2019 at Monta Vista Recreation Center. The Carmen Bridge Petition link is at:  https://forms.gle/XXAMgNVFsLCmcQjq8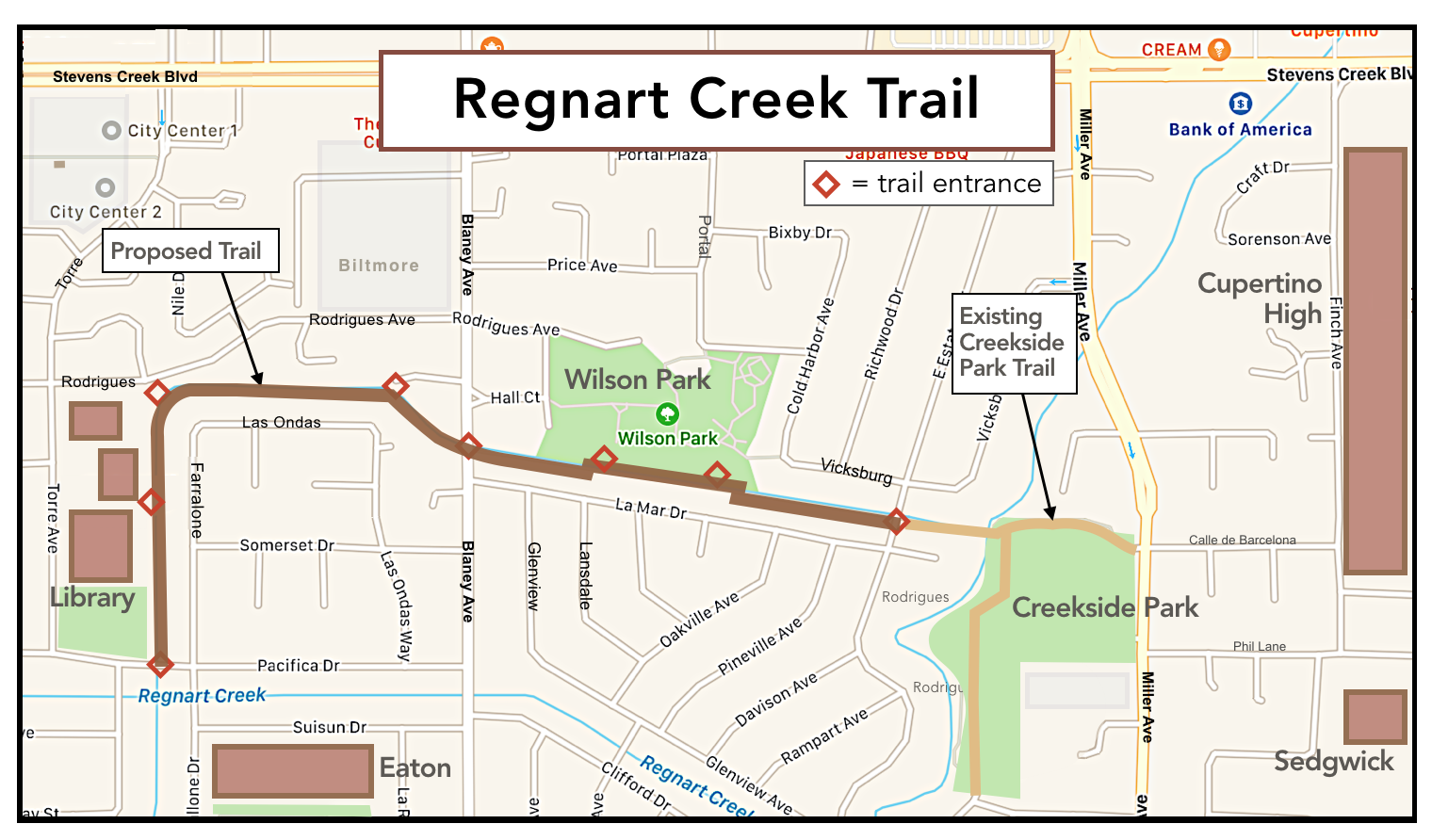 The Regnart Creek Trail meeting will be on Tuesday May 21th 6:30pm-9pm at Cupertino Community Hall. The Regnart Creek Trail Peition link is at: https://forms.gle/2WoHjt3dQDcveq1XA
Welcome all to sign the petition and attend the meetings to provide feedback to the project team and Cupertino City Council. Thanks for your support!