During this Spring and later this Summer (~August), city staff will be finalizing and presenting to council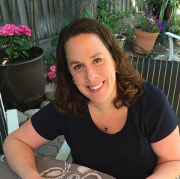 its recommendations/plans for the off-street Regnart Creek Bike Trail.  This important trail segment will:
Create ~1 mile of safe off-street bike/ped lanes for  over 225 CHS and 150 Lawson and 400 Eaton students who live in the neighborhood getting to/from school;
 It is a key segment for the planned East/West protected and separated bikeway from Cupertino High School to the library and on to Monta Vista High School.
Connect 3 parks: the soccer fields at the Cupertino Library to Wilson Park to Creekside Park;
Be wonderful amenity for residents who just want to enjoy walking in the neighborhood or avoid busy streets.
Make the community safer and more desirable to live in. Some residents who live nearby or on the proposed RCT are not supportive of the plans – due primarily to privacy and safety concerns. While somewhat valid, the Santa Clara County  Sheriff has reported little or virtually no incidents where trails exist on other areas of the city, including the Saratoga Creek Trail,  Creekside Park, Scenic Circle, Blackberry Trail, Orogrande path and others.  The city staff is working hard on different fencing alternatives that will benefit the residents need for privacy.
Trails actually improve safety and property values.  See articles.
Attached are several graphics that depict the routes:  East/West protected bikeways across our city.  MVHS to City Center
We also ask you to join the Regnart Creek Trail Petition Drive sponsored and promoted by our community partner, Walk-Bike Cupertino.  See: https://tinyurl.com/SupportRegnartTrail
Walk-Bike Cupertino is currently in a sign-up campaign and identifying members of the immediate community who would be willing to speak at a council meeting in support of the trail.  We have gathered well over 200 signatures of local CHS residents in support.   Being community advocates, your support of this project will have a significant positive effect on the city council's decision.
Thank you for your participation and support of the Regnart Creek Trail!