Did you bike to work on Thursday, May 11?  If you did, you were an important part of 2017's Bike to Work Day. As part of the celebration for National Bike Month, many residents here in Cupertino took to the streets on their bikes and showed that commuting to work is feasible and fun!  Walk-Bike Cupertino was proud to support the day, with an energizer station set up on Stelling Road north of Stevens Creek Boulevard in conjunction with the City of Cupertino.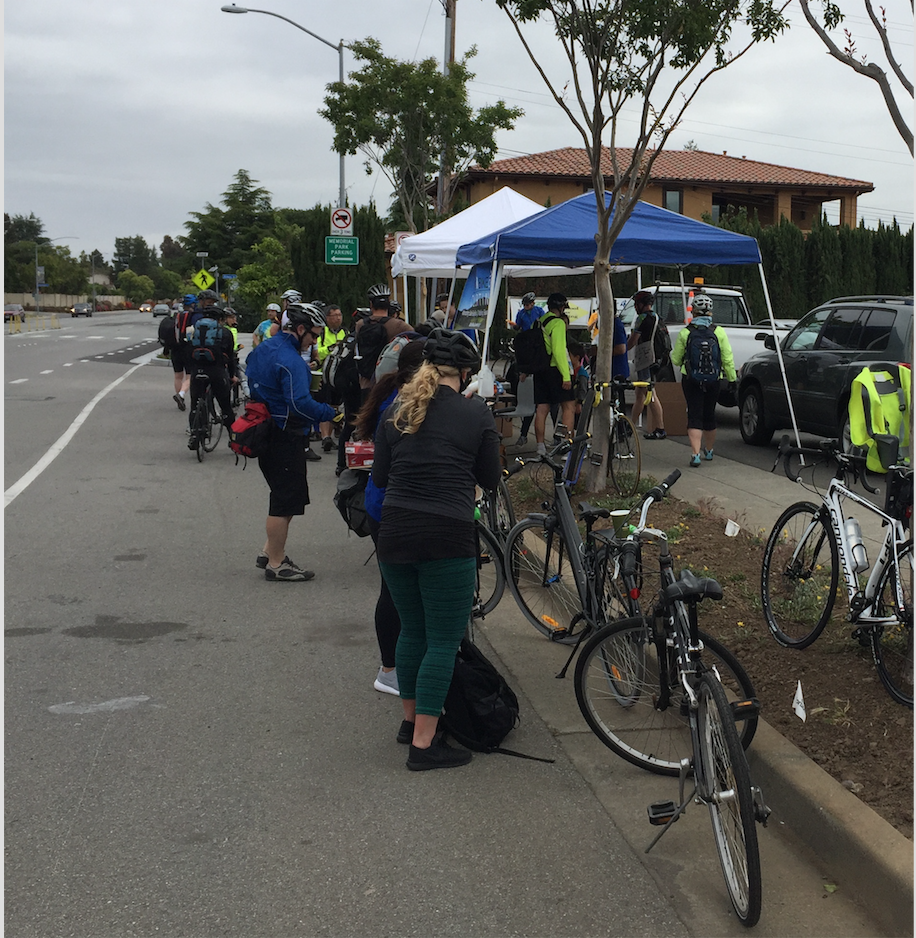 These energizer stations provided coffee, snack bars, water, fruit, tote bags, and useful biking information. Other local sponsors held additional energizer stations near the Apple Campus 1 and along Stevens Creek near Blaney.  Bikers enjoyed the chance to stop, get refreshed, and meet other cyclists who were enjoying a commute in the fresh air.
Who were these commuters riding through Cupertino? Riders came from all over the south bay area, with some coming from as far as Santa Cruz and riding through to Mountain View.  Major companies including Google and Apple had groups of cyclists commuting together.  Almost all were on two-wheeled bikes, but some chose tricycles and even unicycles.
If you didn't bike to work this year, plan on next year!  Bike to Work is always on a Thursday in May and will be advertised here on the Walk-Bike Cupertino website and announced in the WBC monthly newsletters.