The previous Earth Day Festivals have been fun for the whole family, and this one is expected to be better than ever. The location will be the same as last year, on Cupertino's Library Field, where it was agreed the event space was much improved from previous years.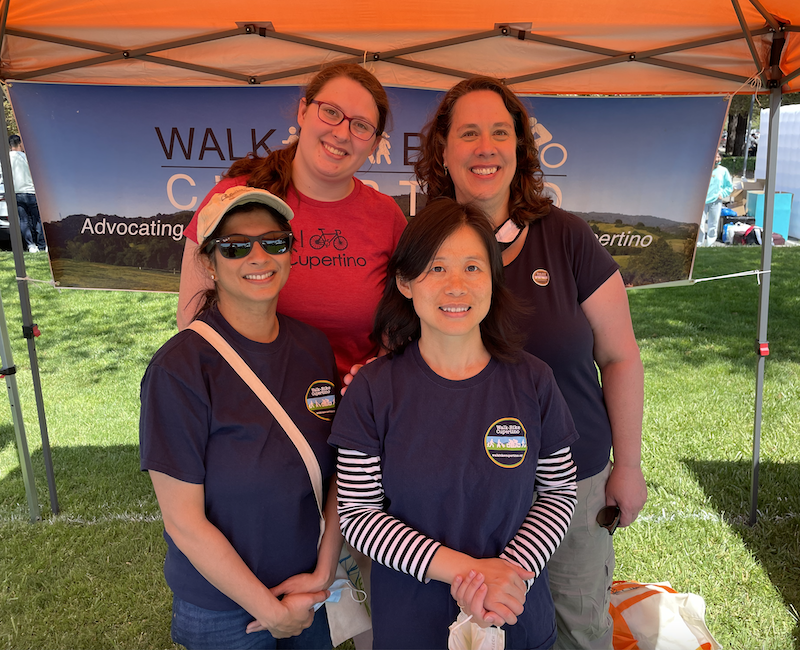 Some of our volunteer board members at 2022's Earth Day
Walk-Bike Cupertino will be at the Festival again this year. We'll have free helmet fittings, information on local biking and walking information and a limited number of free bike helmets. Stop by our booth to say hi!
Cupertino's Annual Earth Day & Arbor Day Festival is an interactive event that invites community members of all ages to learn about environmental issues and solutions in a family-friendly atmosphere.
The festival features hands-on activities for all ages, live entertainment and performances, and food served by local food trucks. There are dozens of booths to learn more and have fun.
Trail Walk replaces Bike Ride this year
New for this year will be a family walk on the newly opened Regnart Creek Trail, with the history of the trail. The Regnart Trail is a new off-street trail that has been in the works for about seven years. It will provide a path from the Civic Center/Library to Wilson Park and Creekside Park.
This "Regnart Creek Trail Tour" replaces the annual bike ride for just this one year. Safe Routes to School is sponsoring the walk, and it is sure to be fun for the whole family. The trail walk will start at 2:30pm, and will meet at the Information Booth at Cupertino Library Fieldwithin the Festival. Learn more about the Tour here.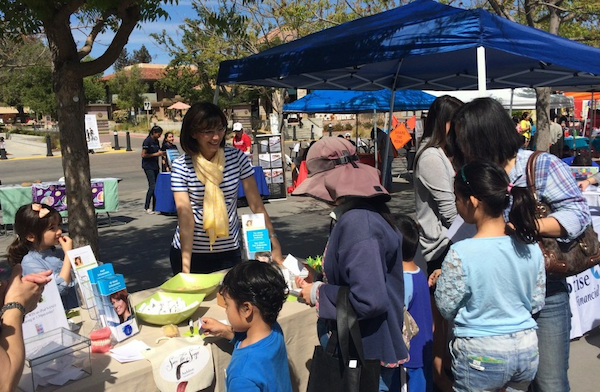 Learn more about the festival here from the City of Cupertino.
We hope to see you there. (Parking is limited, so try to walk or bike to get there!)