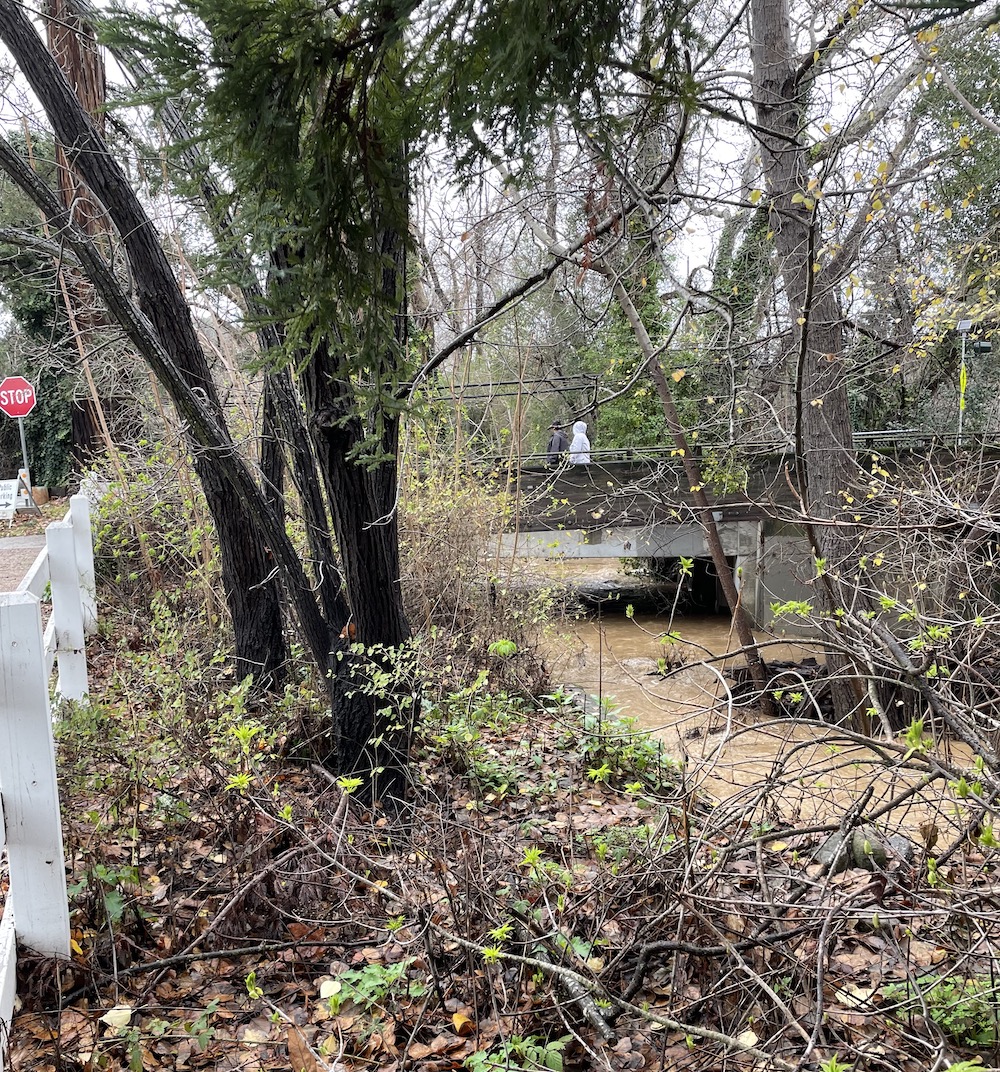 A view from the McClellan Ranch parking lot facing south toward the current bridge. Especially this year, there has been a significant amount of water in the creek and this will need to be accommodated.
The bridge over Stevens Creek at McClellan Ranch Park is nearly 100 years old and is due for replacement. Though it would be easy to just replace what is there, Cupertino has an opportunity to improve the bridge by adding a bicycle-pedestrian underpass.  This underpass would add a safe off-road connection to the Linda Vista Trail, as the current connection requires crossing McClellan Road at a nearby crosswalk.
This designated crosswalk is up the hill from the natural road crossing– which encourages unsafe jaywalking–and is even located on a curve which reduces sight distance for pedestrians and bikes in the crosswalk. Changing this would be beneficial for all users of the Stevens Creek Trail in Cupertino.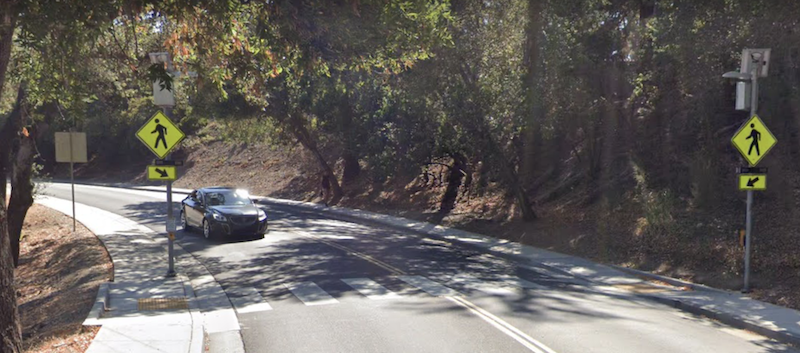 The designated crosswalk across McClellan is on a curve and up a hill from the trails.
Cupertino has already received $5M of federal money through Representative Evan Low's office to build the new bridge, but it is likely not enough to build the bridge at a raised height to allow for for bike and walking traffic and accommodate water whenever the creek running.
Your advocacy at upcoming Bike Pedestrian Commission and City Council meetings in support of this underpass would be very valuable to making this project a reality.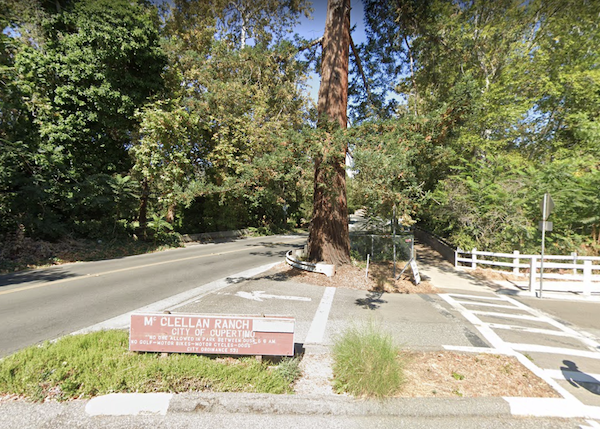 The bridge runs parallel to McClellan Road just west of the entrance to McClellan Ranch.
This is a once in a 100-year opportunity to connect our parks and add community access and increased safety, as likely the next bridge will also last 100 years.
If the city successfully creates a safer crossing here on McClellan, it is highly likely that we may be successful encouraging having a similar bridge over Stevens Creek Boulevard at the spot where Stevens Creek Trail would cross that busy road. This bridge is also likely to need replacement in the near future, as it is also aging.
Your support for these efforts are appreciated! If you'd like to help, please contact us at info@walkbikecupertino.org