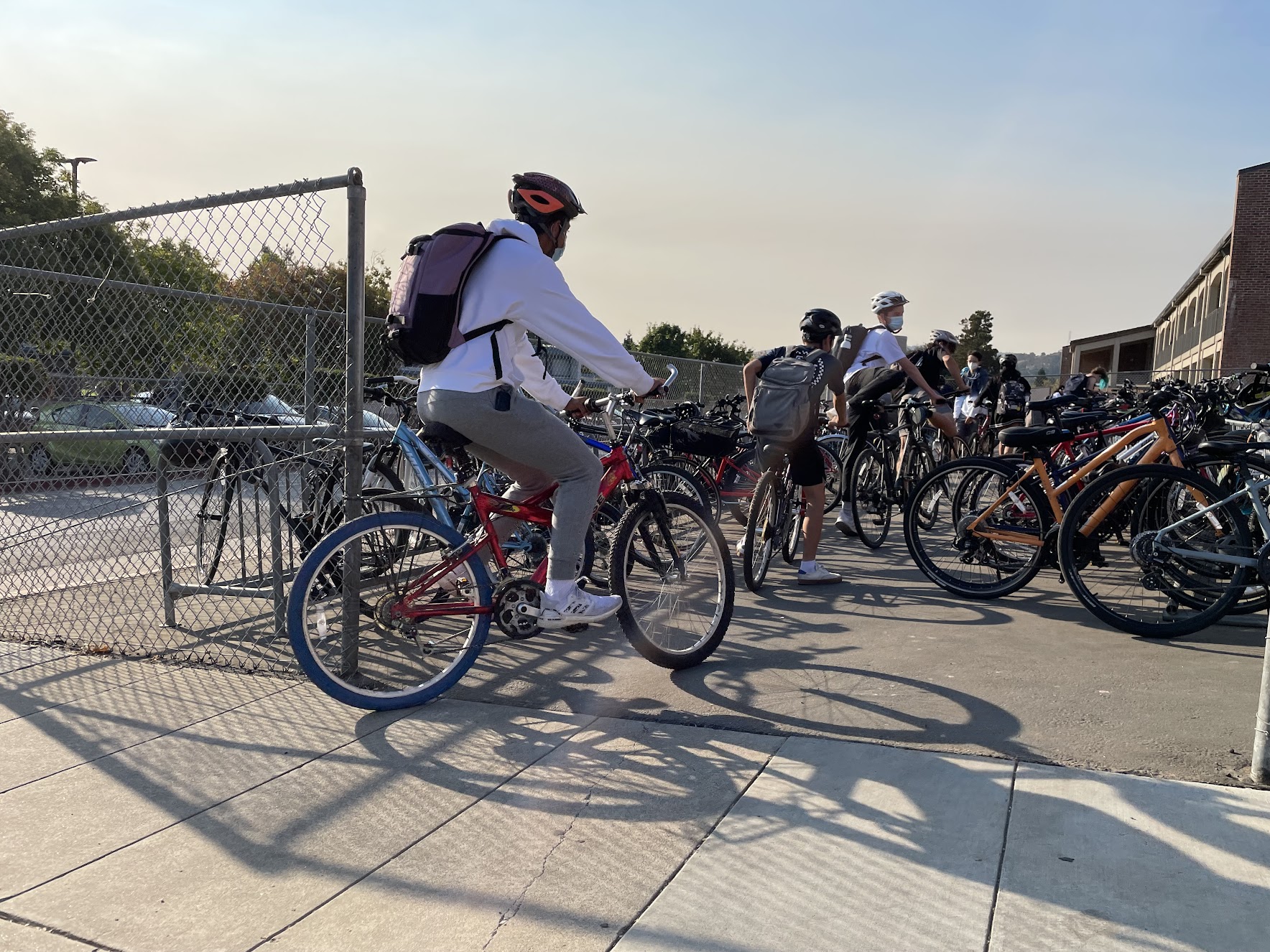 Do you ever wonder if the congestion around your local school can be reduced?
One way this might be accomplished is if more students walk or bike to school!
Walk-Bike Cupertino is working with the Cupertino Safe Routes to School organization at all the High Schools and a student-led Rotary Interact group at Monta Vista High School to increase awareness of the global and local impact of electing to get to school in a gasoline powered automobile. This will hopefully get more students to get out of their parents' cars on the way to school and instead traveling actively. 
A successful program must be confirmed with good data.  Up to now the success of the various motivational programs to increase walking and biking to school are based on an bi-annual survey of students performed by teachers in the classroom.  A summary of the data is shown below and the details can be found at the SRTS Website here. The survey results are broken down by elementary, junior high and high school.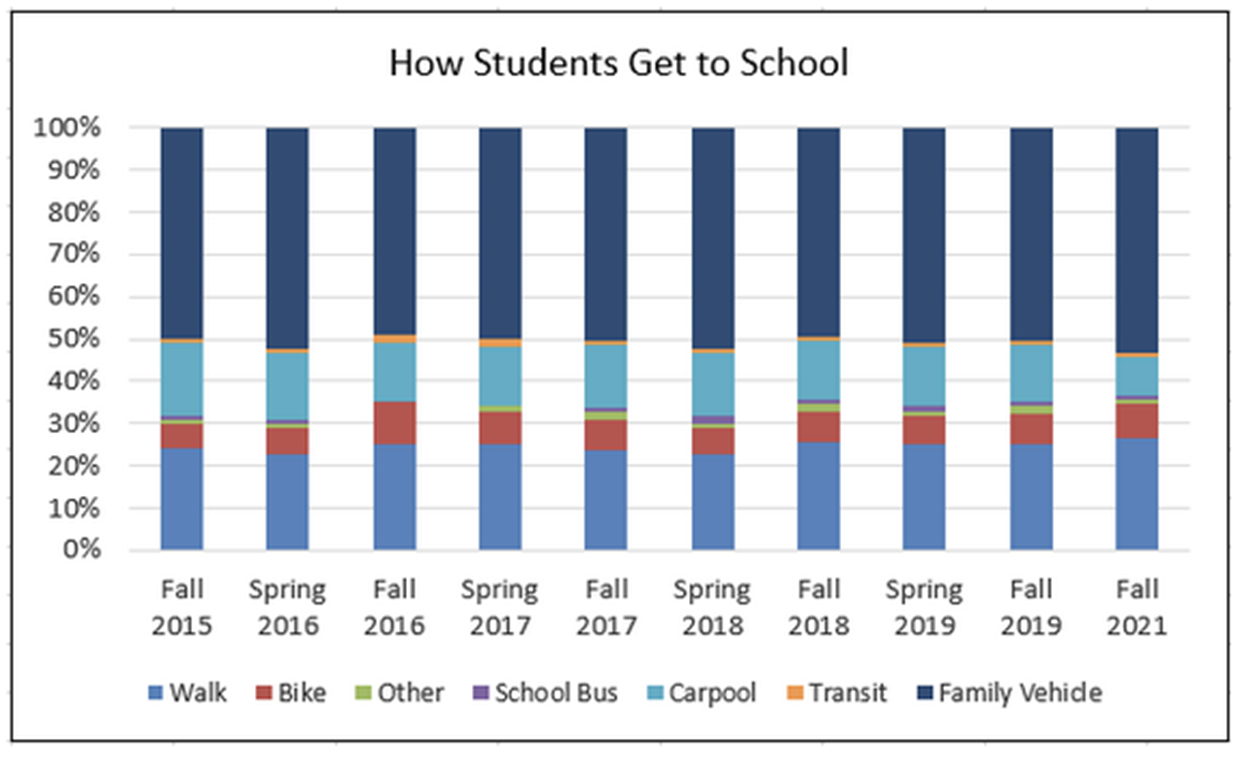 Rotary Interact students at Monta Vista wanted a better insight to see how a particular encouragement event affects ridership and how ridership is affected by other factors like the seasons. 
Walk-Bike Cupertino teamed up with those students at Monta Vista High to count the number of bikes in the racks monthly and after events, and is doing our own counts at the other local high schools of Cupertino, Fremont, Homestead, and Lynbrook after Safe Routes to School encouragement events at those schools. The counts are taken on late start days (Tuesday or Friday) in the morning.  
A graph of the data we've taken so far is shown below. There is definitely a dip in ridership during the winter months, but the cause has not been determined yet, nor is it clear if the ridership will rebound when the weather gets warmer.  
We'll update you as new data comes in. Check back here on our website for upcoming posts.