The City Council is considering closing off an entrance to the Regnart Trail
before it's even open
.
They need to hear that it's not acceptable.
There has been an existing trail alongside Lozano Lane since those homes were built in the early 2000's. Now, the City Council is considering closing that trail and access to the Regnart Trail (scheduled to open this year), because eight homeowners on Lozano Lane no longer want it open.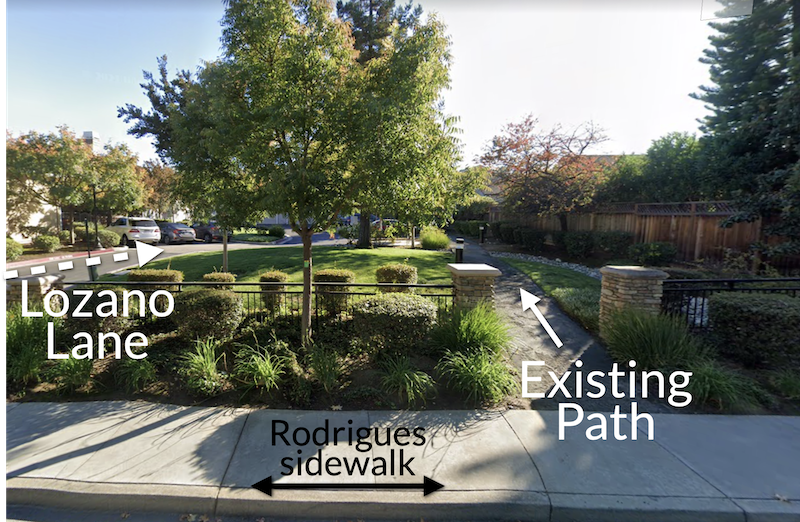 There are hundreds of families along Rodrigues that would benefit from this access, and only eight homeowners on Lozano that want to close it.

Every one of the eight homeowners signed an HOA agreement allowing this path to be there as a connection to a future Regnart Trail when their home was purchased. Having a trail there is factored into their home prices already.

Giving away access to this land is a $1 million unneeded loss for Cupertino. If we have a spare $1 million, let's use it for something everyone can enjoy.

Closing this path is a terrible and likely costly precedent–there are many examples of similar paths in Cupertino (see picture below). If the city closes the Lozano Lane access path, what's to stop residents along other similar easements in the city from demanding the city close their easement too?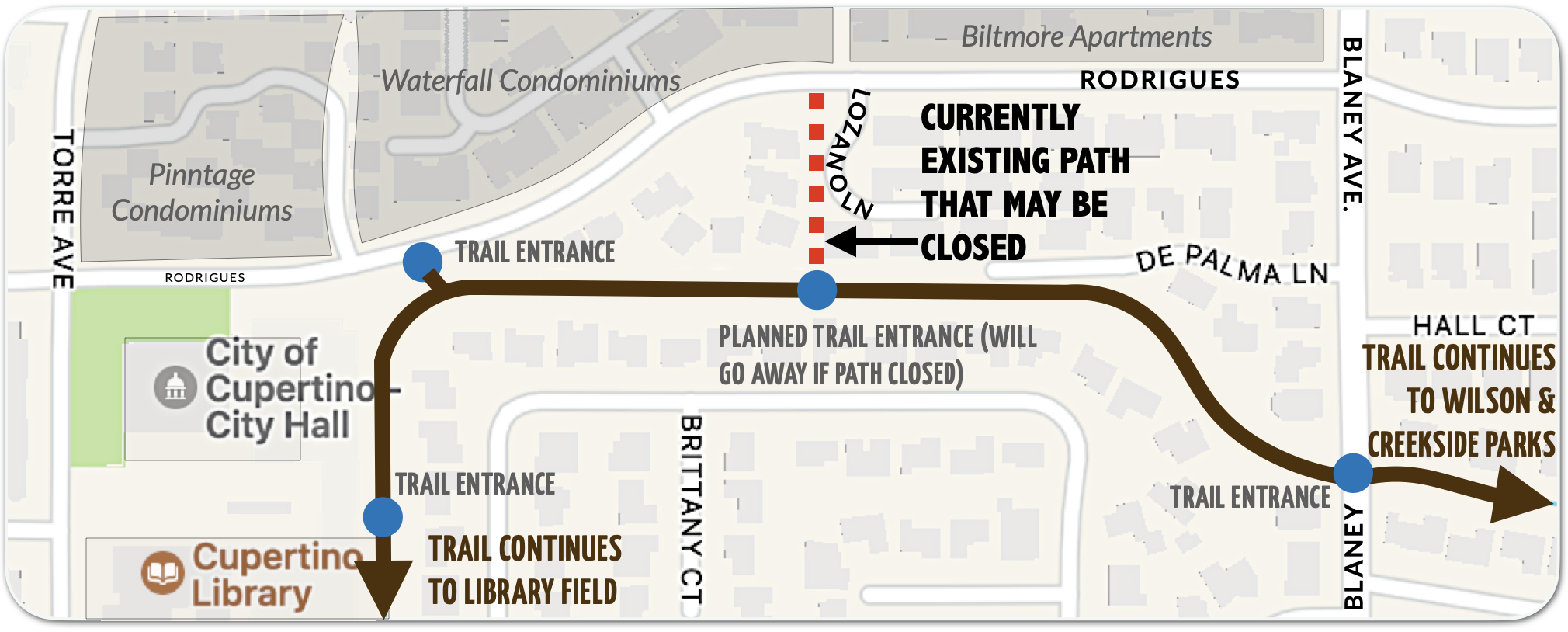 Speaking at the next City Council meeting or sending an email to the City Council is the best way to have your voice heard.
Click on the button below to send a simple and editable prefilled email (and don't forget to add your name!)
Other locations with similar easements
Below are four examples of similar easements. There are around a dozen spots in Cupertino where pathways on easements go behind or between homes, such as near Scenic Circle, at Alderbrook Lane, in the new Oaks/Westport project, and many more.
If the city agrees to close the Lozano Lane access path, it creates a precedent for residents along these other paths to ask for them to be closed too. Is this really what's best for our community?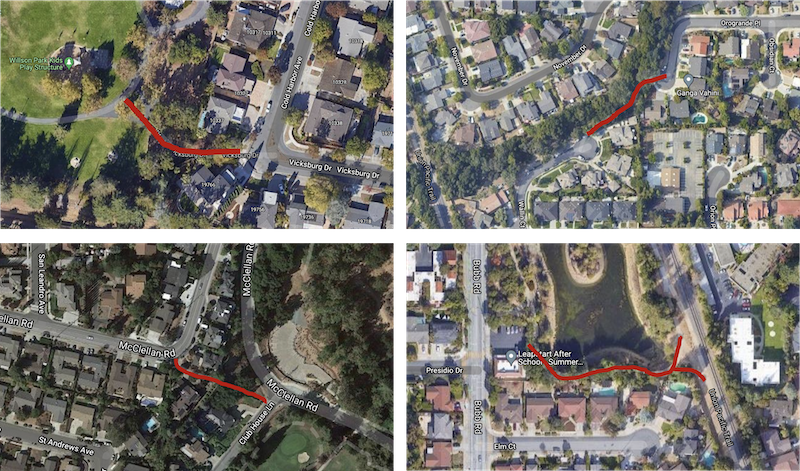 From top left, clockwise: Path into Wilson Park from Vicksburg Drive; path between Orogrande and Wallin Ct to give access to the UP rail corridor; Bubb Rd to UPRR trail; Stairs path from top of McClellan at turn down to base of McClellan. 
The trail itself is expected to be complete by March 2022, and then work will commence on the new fences for the adjoining and nearby neighbors. The trail project is then expected to be open for resident use by the end of 2022.