Over 200 MVHS (Monta Vista High School) cyclists rode their bikes and scooters to classes on the second "Bike for Boba" and "Save the Planet" event. With days getting shorter and cooler, this second event still showed an increase in ridership over the inaugural September B4B event!
Rotary Interact Advisors Paige Zhang and Monica Wu again assisted the Interact club of 30 members for event planning and execution. Rotary volunteers Byron Rovegno, Helene Davis and Stuart Rosenberg assisted with set-up, clean-up and ferrying bobas from the local shops to the school – on time, with fresh ice cubes and "no spills!"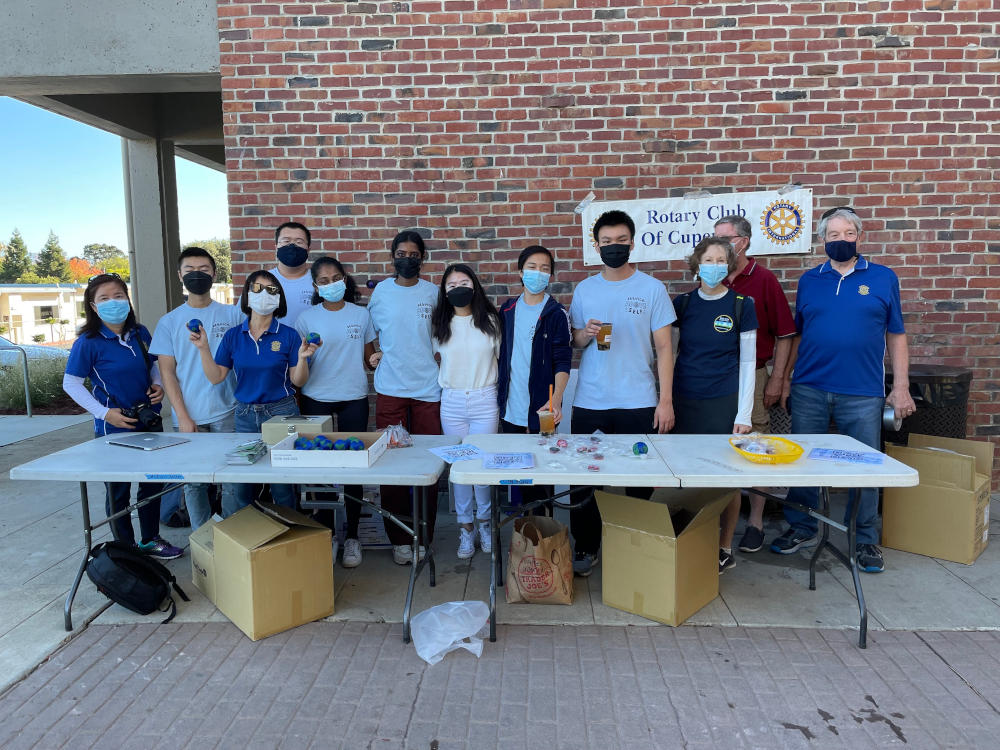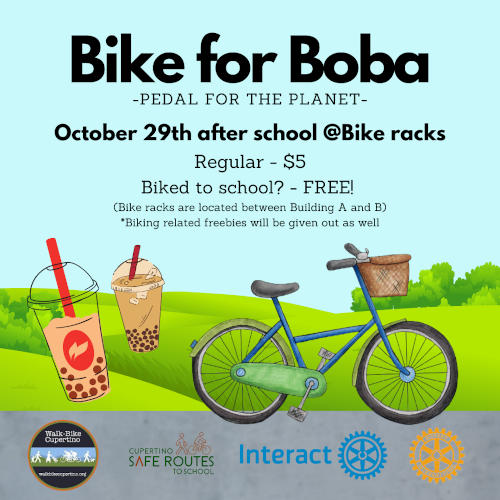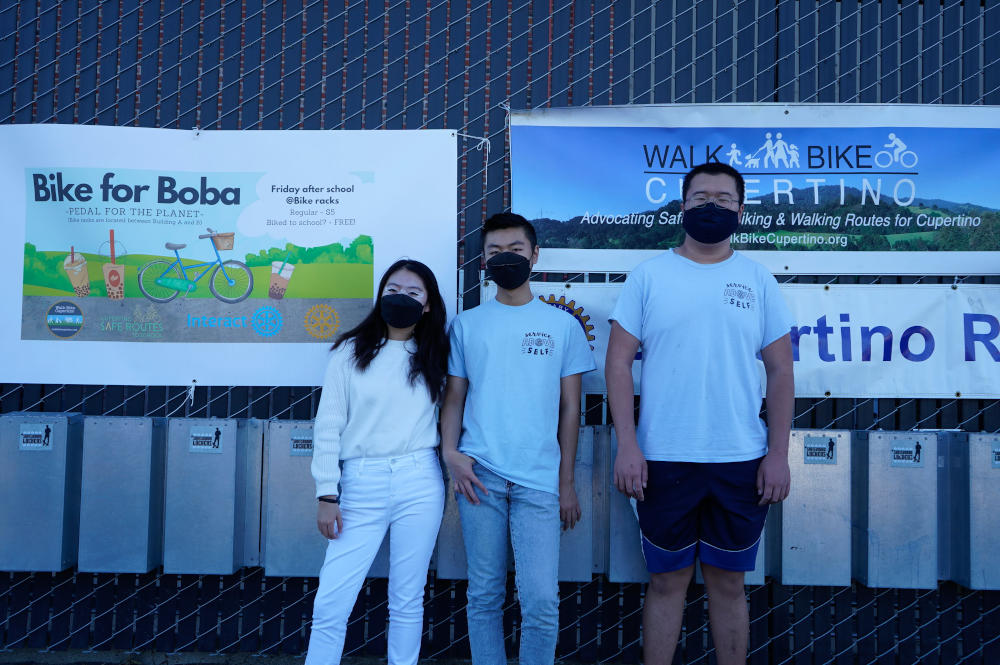 The Interact club officer Rachael Ding is leading their 30 club members for this project, supported by three other officers Michael Ding, Roy Liao and Alex Li. The MVHS Interact club has added a new branch to organize the Bike for Boba project and they are recruiting more students to join in. Rotarian Sharon (Chwen) Lim consulted and mentored the club with their marketing and promotion efforts.
Bike for Boba Day is a joint venture organized by Walk-Bike Cupertino and led by MVHS' student leadership council and the Rotary Interact club. The project's objective is to encourage the car commuting students out of their cars to reduce congestion and the carbon footprint. In addition to the much-appreciated bobas on a nice Friday afternoon, participants receive safety lights courtesy of Walk-Bike Cupertino and maps and bells from Cupertino's Safe Routes to School program. The much sought after and savored bobas were prepared by Gong Cha and Meet Fresh.