I am a volunteer on the California Bluebird Recovery Program at Fremont Older Open Space Preserve .  My weekly duties during bird nesting season are to record the status of the 14 bird nest boxes, including counting the number of eggs laid, hatchlings and fledglings.
Parking at the Fremont Older Open Space was always a problem. I avoided the popular hiking times to drive there, making this more of a weekly chore. 
Then one day, I realized that this would be an excellent walk-bike experience! I now bike to the trailhead, hike to each box, then ride home.  I share two photos of bird nest boxes below.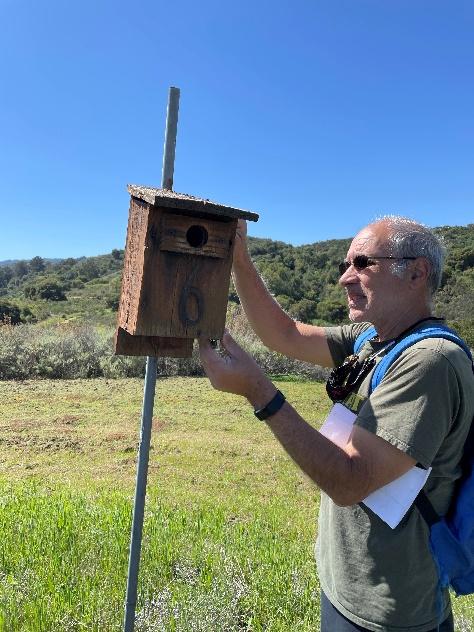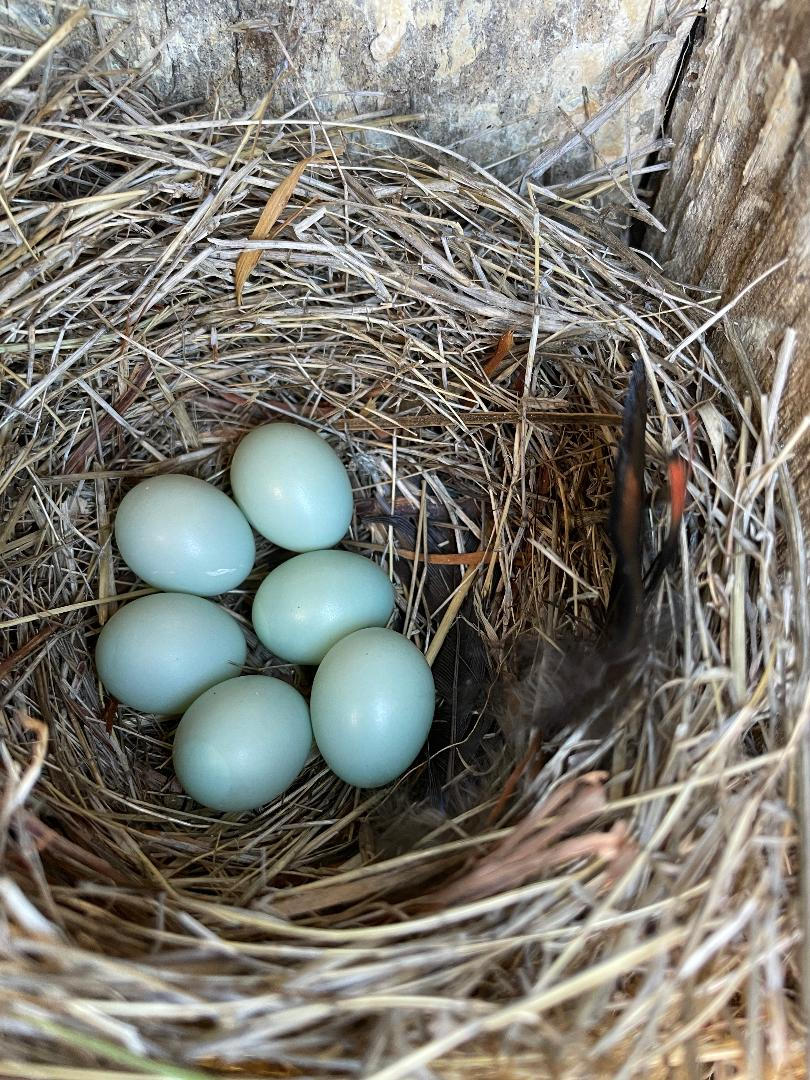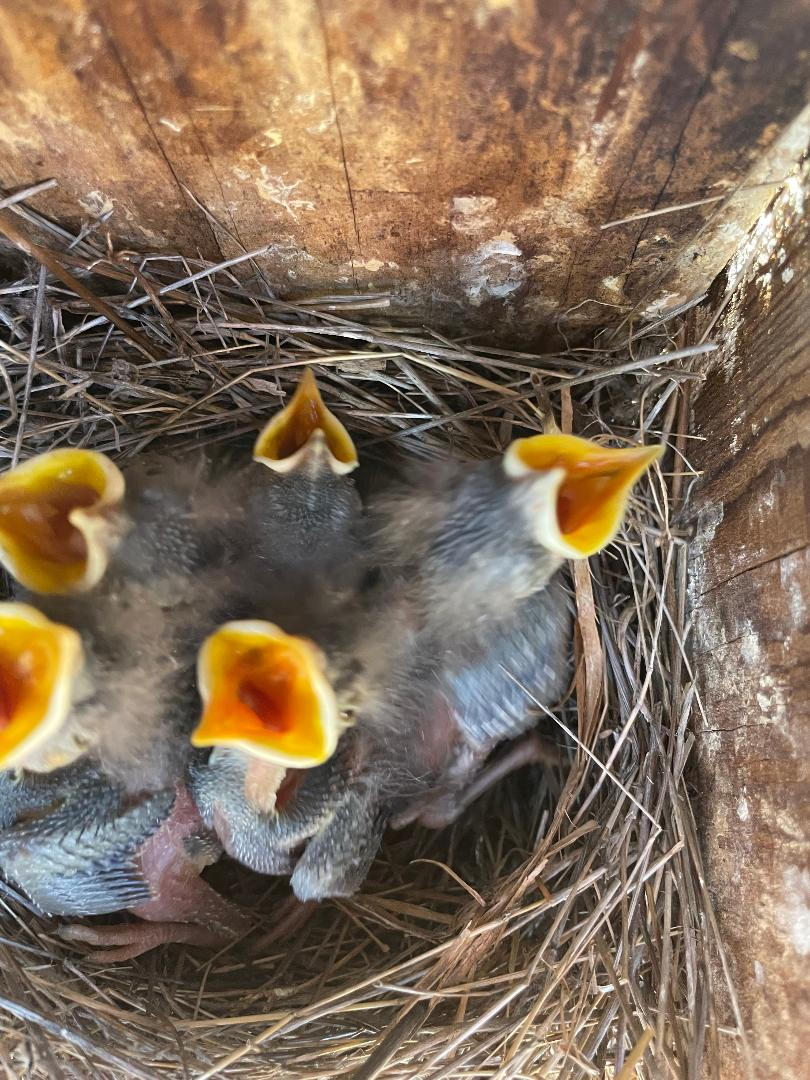 This chore has become a weekly activity I look forward to when I can enjoy nature and get exercise!  My family looks forward to the weekly monitor days and often joins in! 
Want to learn more?  Go to the California Bluebird Recovery Program Website: https://www.cbrp.org/