At the February 2, 2021 Cupertino City Council meeting, the Council approved a contract with Granite Rock (Correction: we incorrectly named the contractor as Granite Construction in the newsletter) to re-engineer Bubb Road. The changes will extend from Results Way to the South (close to McClellan Road) to the Stevens Creek Boulevard intersection near the Cupertino Post Office. The $775K contract stipulates that construction will begin in March 2021. The project plans are shown below.
Major features of the project will include:
Physically separated (with barriers) Class IV lanes along both sides of Bubb Road between Stevens Creek Boulevard and McClellan;

A mid-road bus loading/offloading platform (near Results Way) that will accommodate Apple Employees and future VTA buses;

Two additional pedestrian crossings with pedestrian activated crossing lights.
The Bubb Road project will maintain one lane of direction for vehicle traffic. The current intersection designs of Bubb/McClellan and Bubb/Stevens Creek Boulevard will be unaffected. Note, the Bubb/SCB intersection will eventually be improved when the Class IV separated bike lanes are designed on Stevens Creek Boulevard later this year.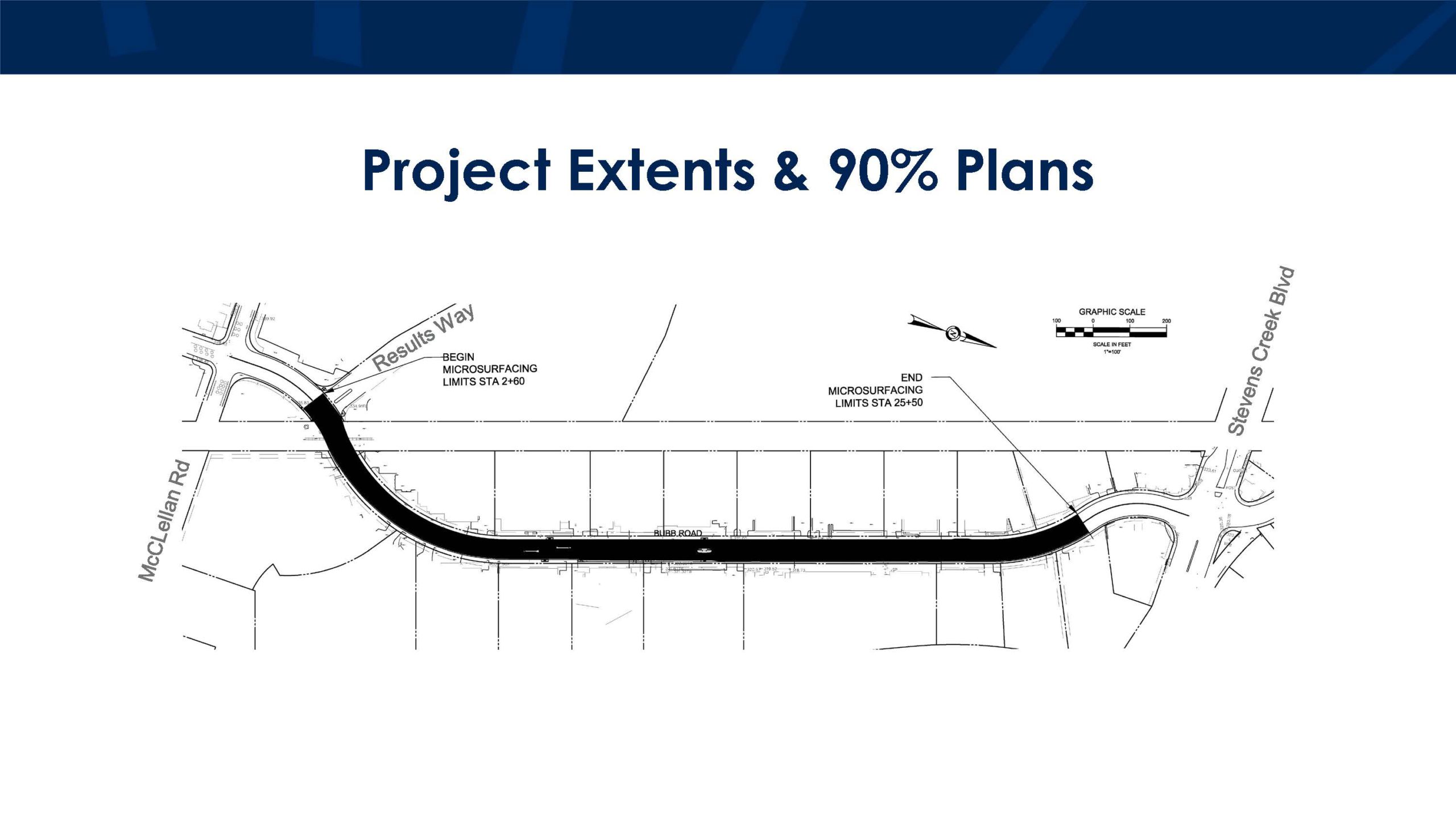 The extent of the project. Click on the image for a larger view.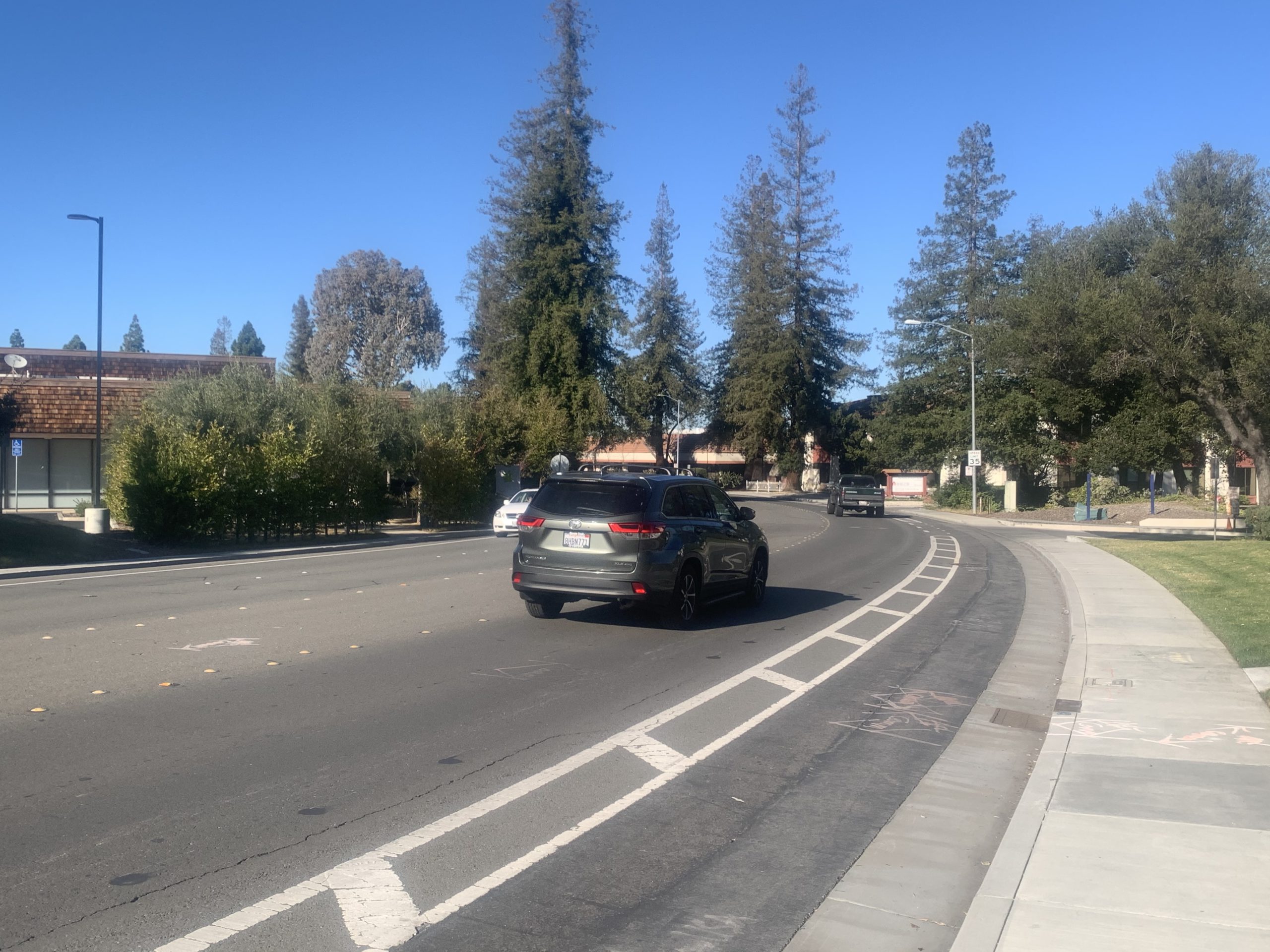 Current conditions on Bubb Road. There is a painted bike lane (Class 2 bike facilities).
What other projects has Apple funded?
Apple donated $1.8M in 2019 and $9.8M in 2020 to fund:
Complete construction on the McClellan Road Class IV separated bike lanes;

Design and construction of the Stevens Creek Blvd Class IV separated bike lanes from Tantau to Wolfe Road;

Design and construction of the Bubb Road Class IV separated bike lanes and bus lanes re-engineering;

Design and construction of the Mary Avenue painted bike lanes (Class II) and parking lane adjustments (bike lanes are between sidewalk and parked cars);

Design for the Junipero Serra (I-280) Trail;

Design and construction of all phases of all school Walk Audit projects in Cupertino.
The new plan for Bubb Road. Click on the image for a larger view.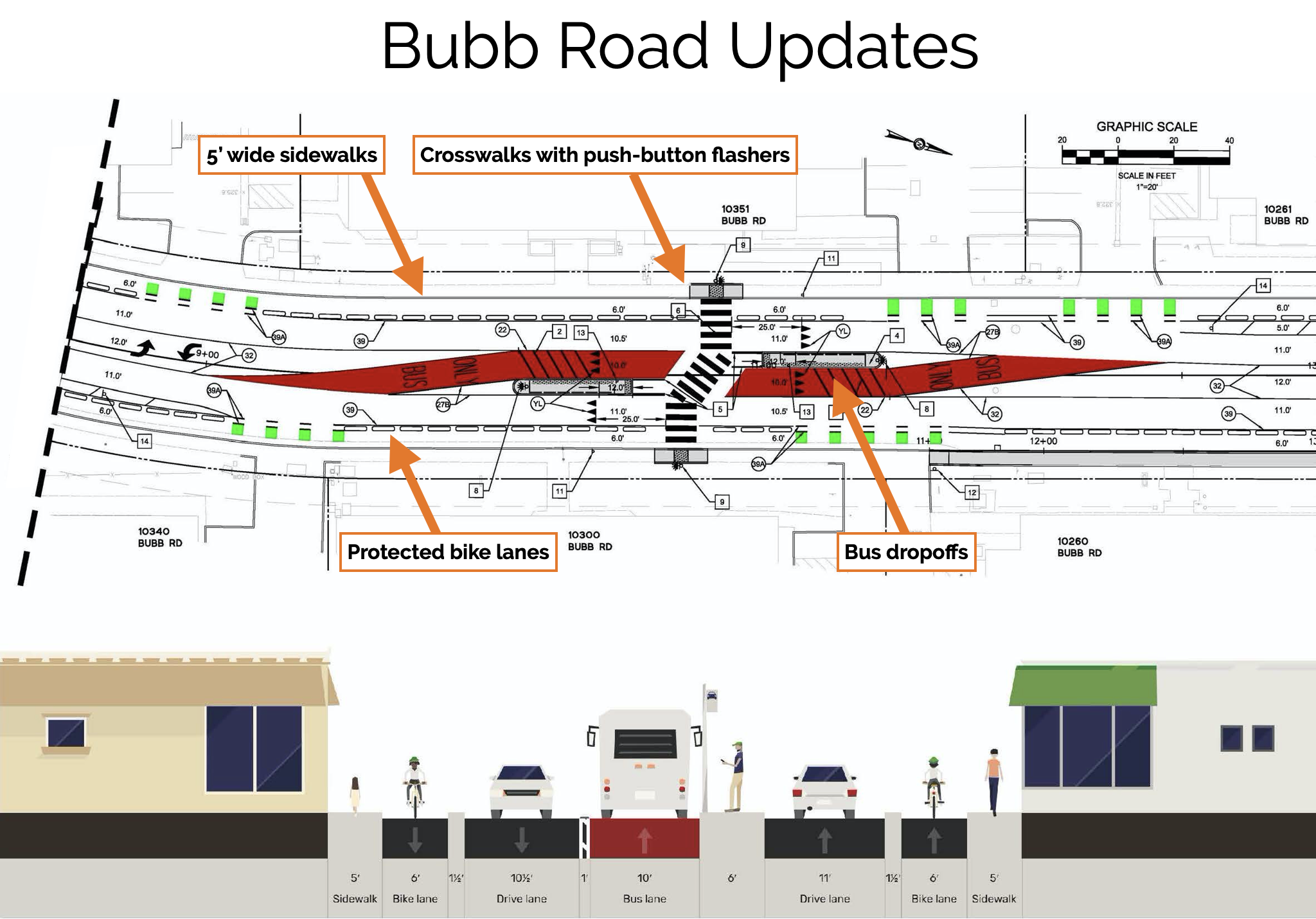 The information in this article is solely the opinion of the author and Walk-Bike Cupertino and does not reflect the opinions of any other organization or entity. For more information, contact WBC at info@walkbikecupertino.org.