We've lived near Stevens Creek School since 1981. A major draw to the neighborhood was easy access to local open space for walking and the mountains for cycling. When we first moved in, we went mainly walking and hiking in San Antonio Open Space Preserve. Later that decade, we and other residents voted to approve a bond issue by the city to purchase Blackberry Farm from private owners. Today, we are lucky to have many parks within an easy distance: Varian Park (next to Stevens Creek School), McClellan Ranch, Blackberry Farm and Linda Vista Park all within walking distance.
To enjoy all of these parks you could park your car at Varian Park, walk through the remnants of the old apricot orchard and then walk south as we do, to Amelia Way and then Crescent Road to Cupertino Road, on to Stevens Creek Blvd and then crossing it at the bottom of the hill to get to  Blackberry Farm.
When Carmen Bridge is constructed as part of the currently approved Pedestrian Plan [a tier #1 project *see note below], getting across Stevens Creek Blvd will make dodging high-speed traffic a thing of the past.
On entering Blackberry Farm from Stevens Creek Blvd, you'll see the old Stocklmeir House waiting to be refurbished by the city some day. Walking through the orange orchard and along the creek provides a welcome respite from the traffic and a return to nature.
My wife is a birder and we've seen hawks as well as blue heron along the trail. You can also see coyotes and ground squirrels at times. After you pass the swimming pool, you enter McClellan Ranch Preserve where you'll find a farm which has alpaca that are fun to watch inside a fenced area. Once we saw a 4H student walking a goat on a leash. My wife noticed an owl nesting box in the rafters of the old barn and occasionally with her binoculars we've caught a glimpse of the owl. Behind the barn, the new community gardens are being constructed. Finally, by McClellan Road there is the nature museum and the office of the Audubon Society. There is always activity around their bird feeders near the driveway.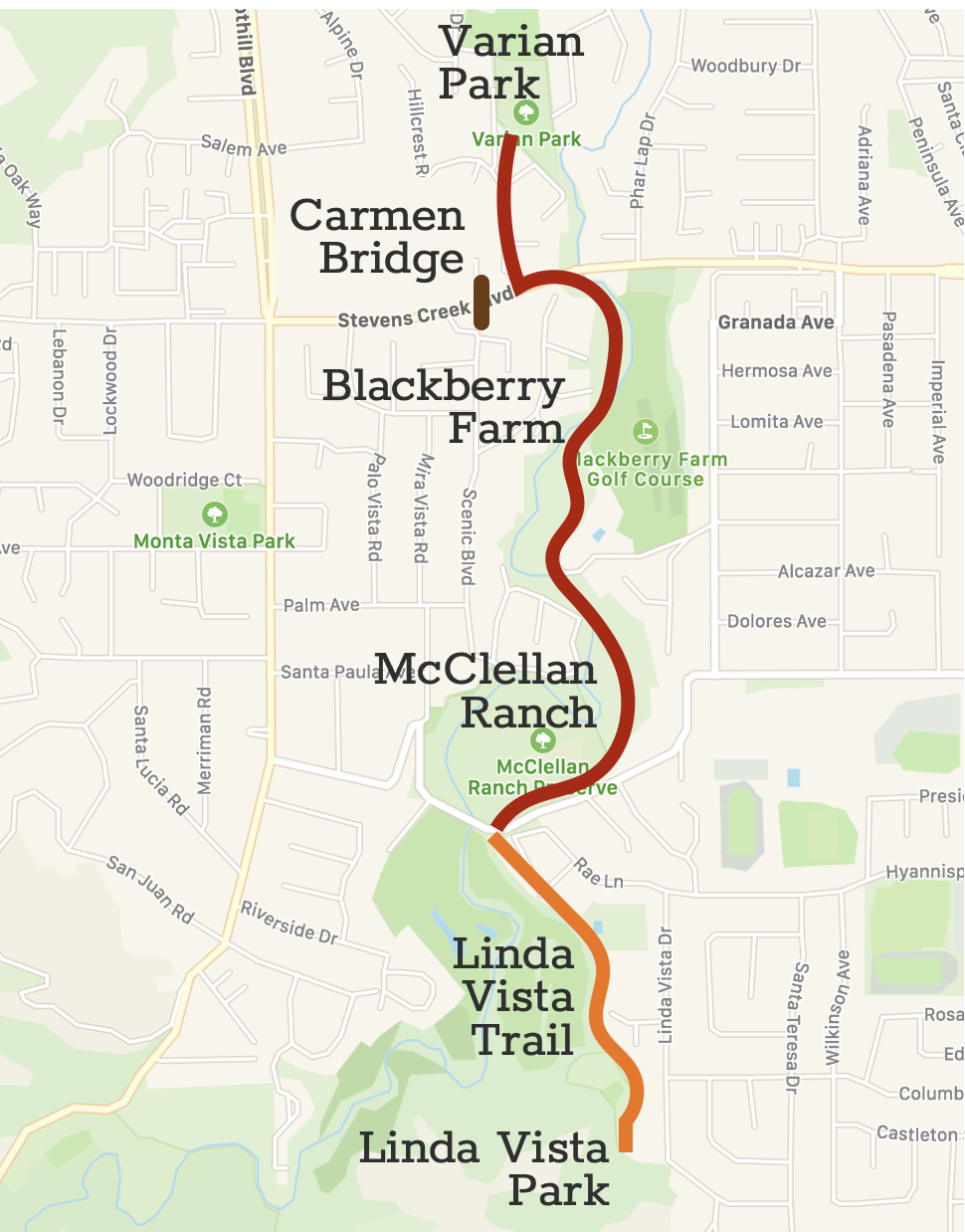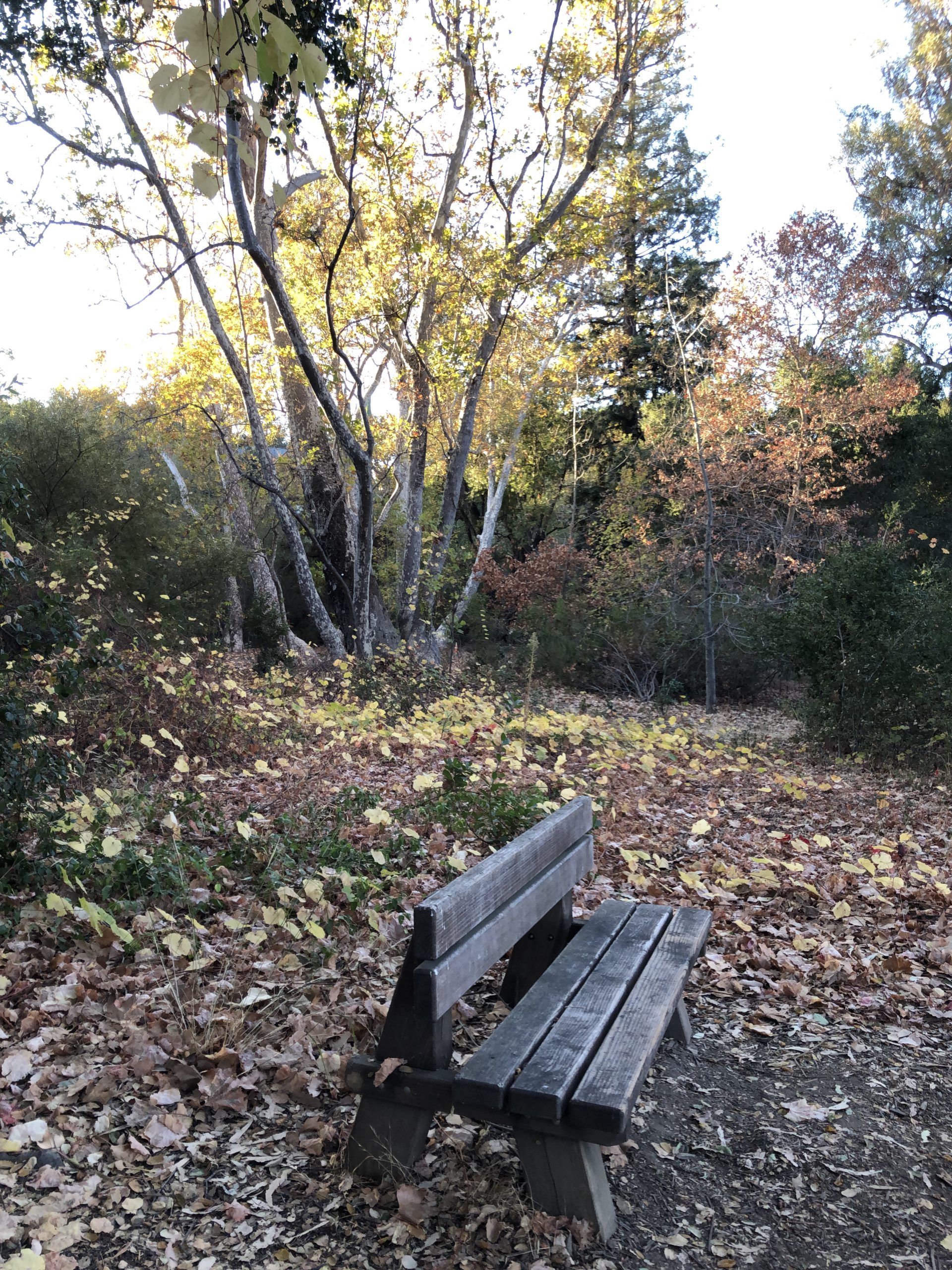 *Note: In January, Walk Bike Cupertino will be advocating for the city to include the engineering design of the Carmen Bridge in their next Capital Improvement Plan (CIP). We are looking for supporters of the Carmen Bridge project. If you'd like to be on the "Do Disturb List", please email Byron Rovegno at brovegno@sbcglobal.net. Together we can get it done!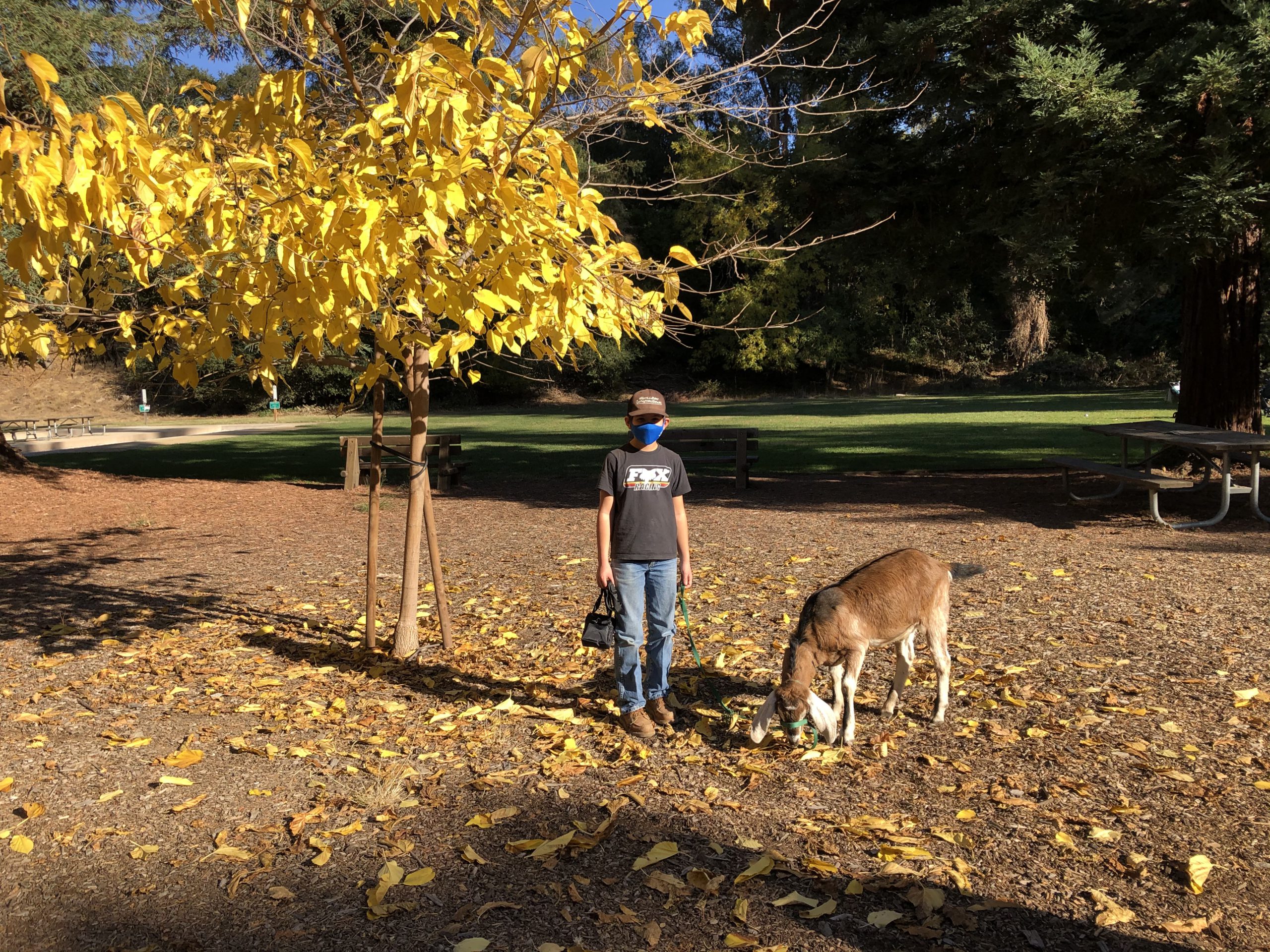 Recently the city signed a contract to construct the Linda Vista Trail along the "Old Haul Road" right-of-way that was used by quarry trucks in the old days. This trail is on land that was acquired by Richard and Ellen Lowenthal [our former mayor] and then generously donated to the city in 2020 with the proviso that the city undertake construction to make it accessible.
When construction is completed in 2021, you'll be able to walk across McClellan Road from the Audubon Society office and walk the Linda Vista trail along the Deep Cliff Golf Course to Linda Vista Park where you can have a picnic. If that is too much walking, you could double back and have your picnic in the picnic area across the creek from the swimming pool in Blackberry Farm. In either case, there are restroom facilities in Linda Vista Park and Blackberry Farm.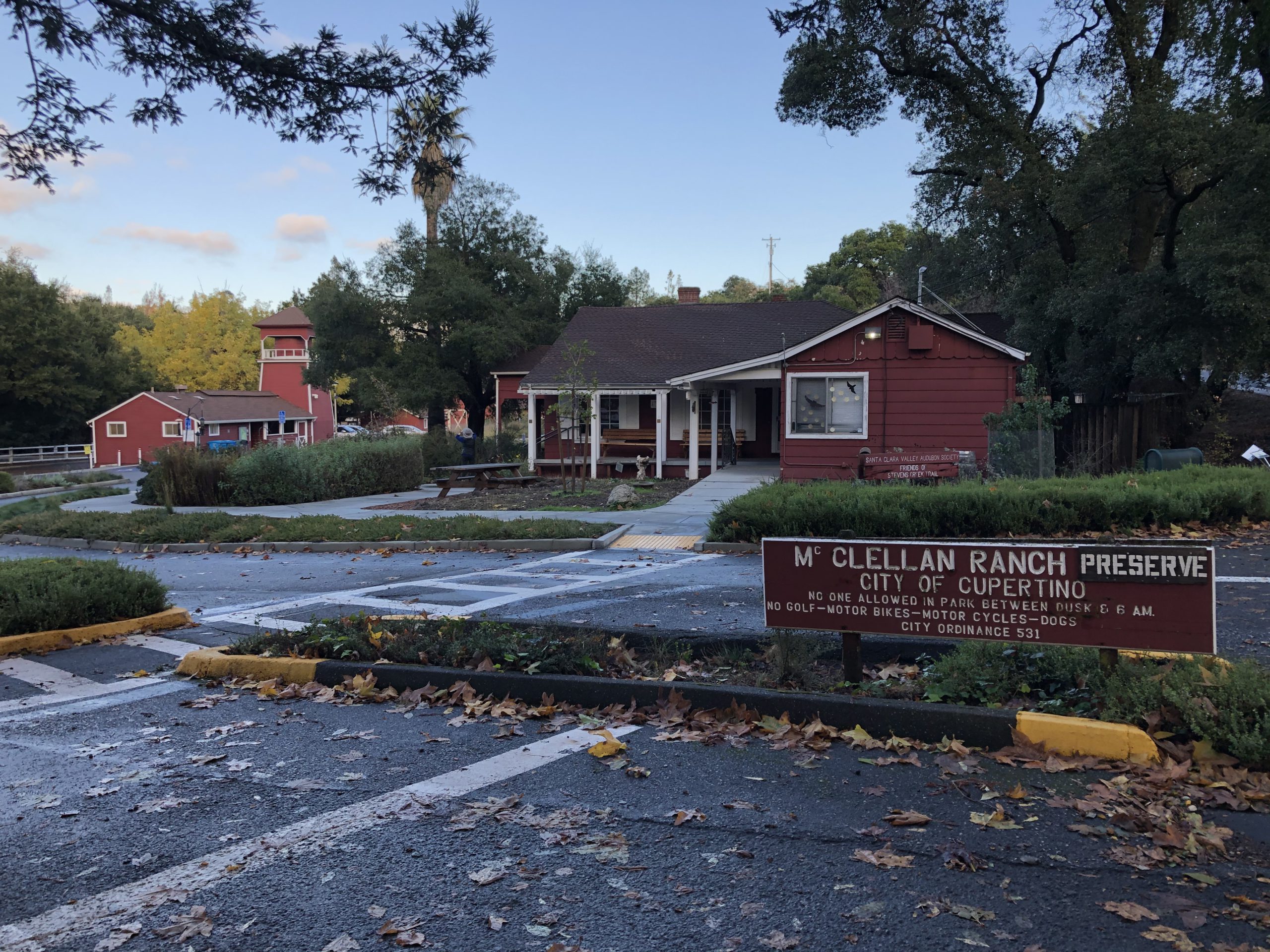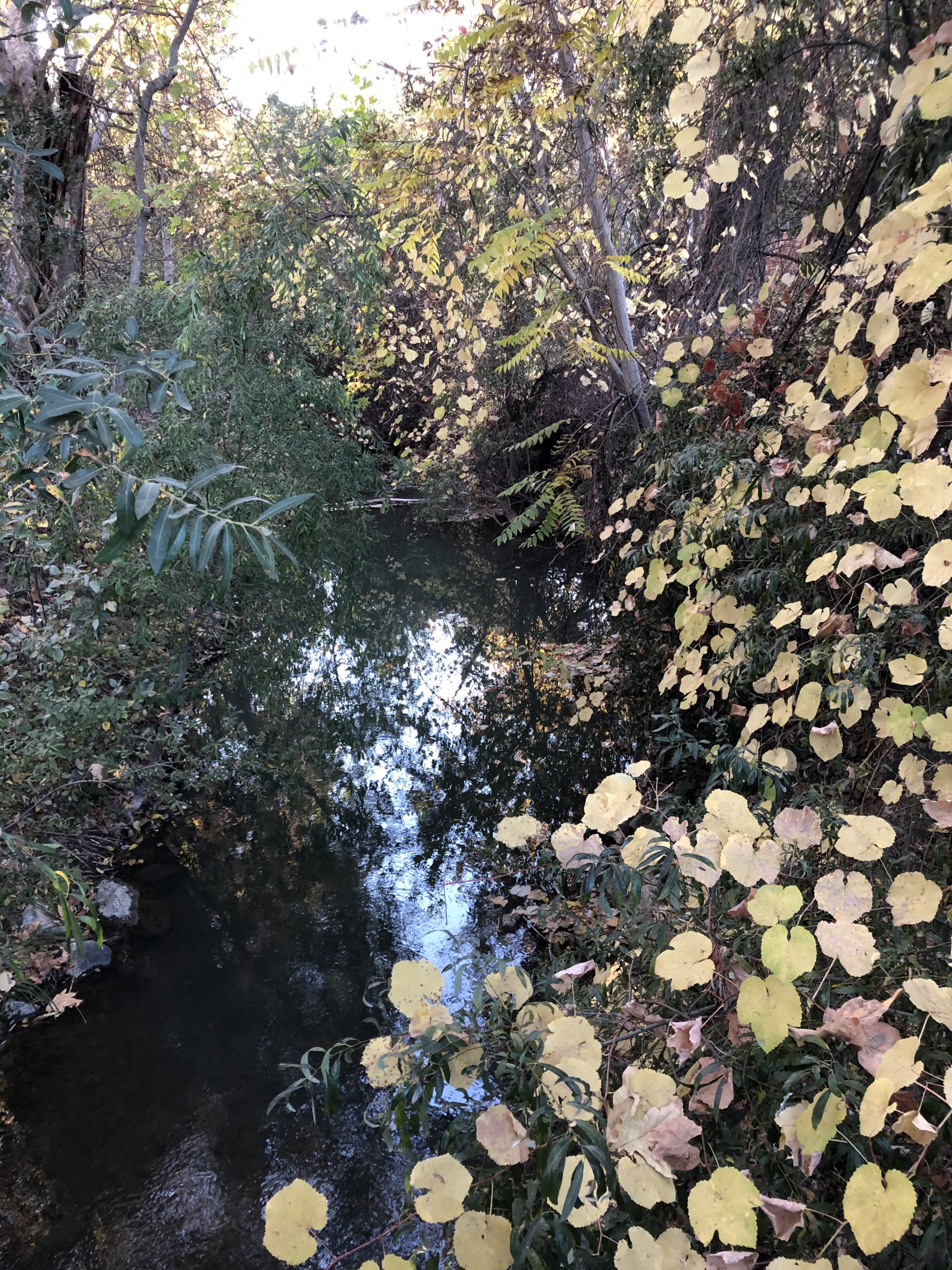 The round trip through Varian Park, Blackberry Farm and McClellan Ranch Preserve will cover about 8,000 steps and once Linda Vista Trail is opened, you'll likely have your 10,000 steps for the day that is suggested for a healthy life. I hope you enjoy these wonderful resources as we do.
Finally, we want to express our appreciation for the foresight of our city leadership over the years in making Cupertino a great place for walking.