To the left, the sun lingered just above the horizon, sending beams of light penetrating through the wild grass. In front lies the entire Silicon Valley, which extends to the bay. Low-flying clouds cover the body of water and reflect a vivid red hue. Towards the right, one can spot the futuristic-looking circular landmark that is the Apple Spaceship campus. Hunter's Point is a must-go destination for all trailers, and is accessible by both bike and foot.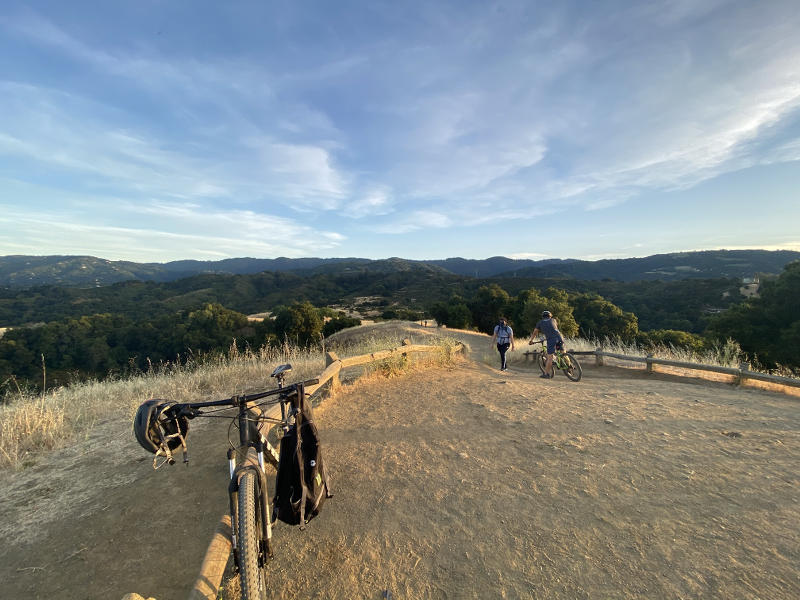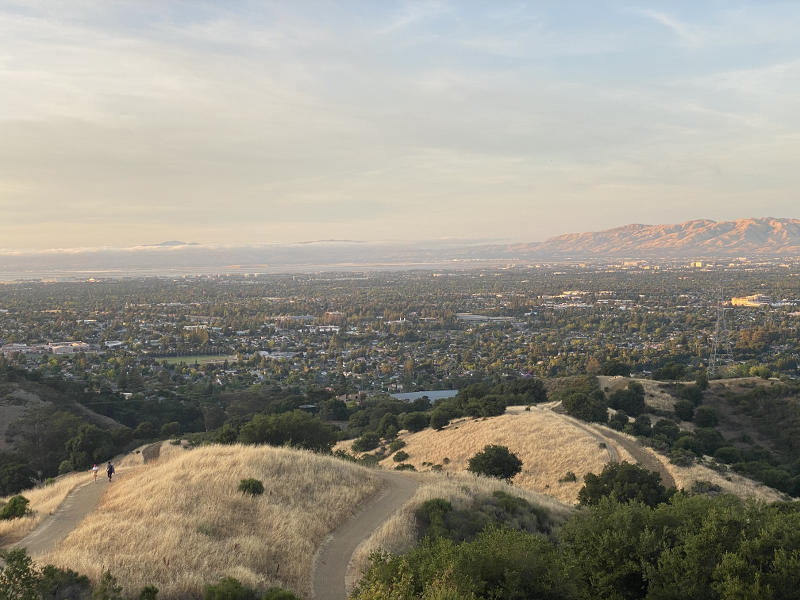 Last week, I biked with my best friend Andrew to Hunter's Point to kick-back on a Friday evening and enjoy raw nature and the serene views. We started by biking to the parking lot at the mouth of the Cora Older trail on the end of Prospect Road, although one can also ascend the peak through the trail off Regnart Road. The bike ride to the mouth of the trail was admittedly tough, but it's only the beginning of the trek. While we traversed the high road slopes, we got a peek of the beautiful landscape, being pleasantly surprised by the lush golf course on the left.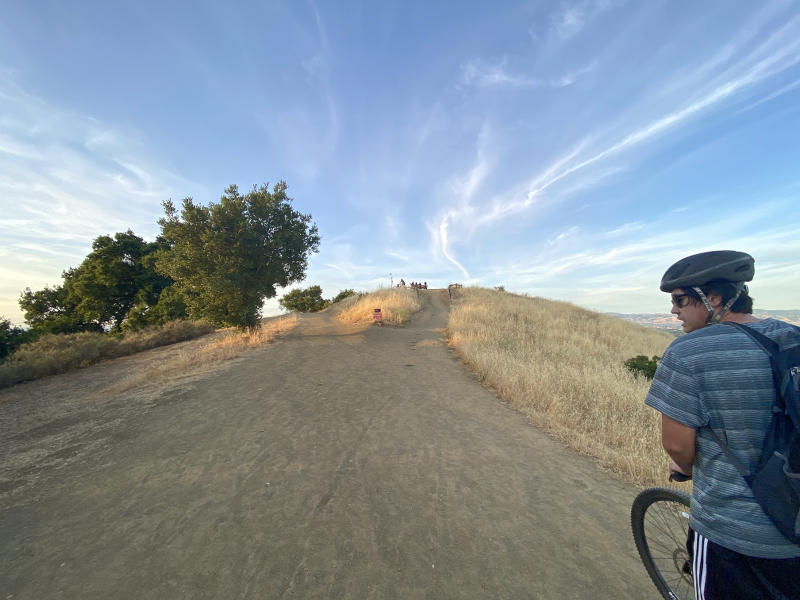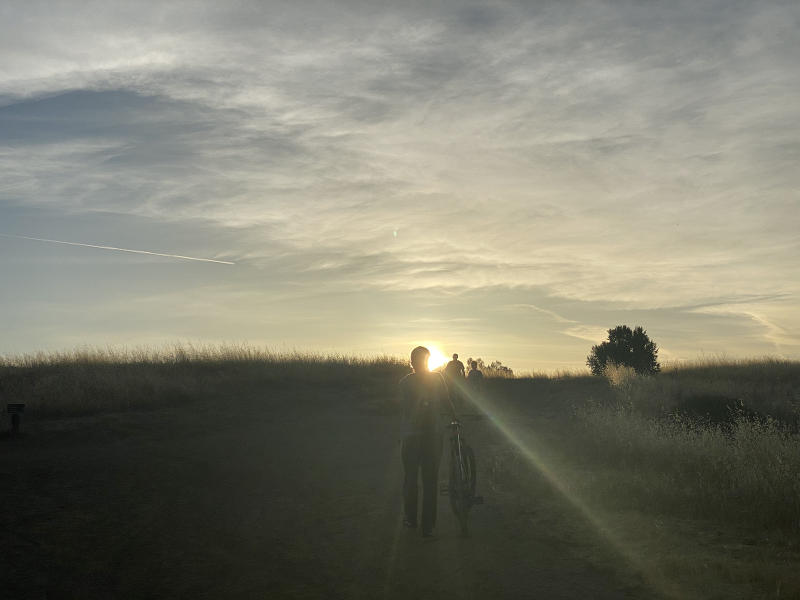 As the paved gravel road shifted to a narrow, dirt trail, biking grew more difficult, and we were forced to walk up some of the steeper, more difficult sections. The trail is still bikeable, but biking up a steep rocky path takes a lot more effort. After 15 minutes, the trail opens up through the trees to the clear blue sky. The pathway converges with a few others to form a wide path of approximately 12 feet. Wild grass covers the hillsides, and an occasional dear can be spotted grazing. The final summit is in sight.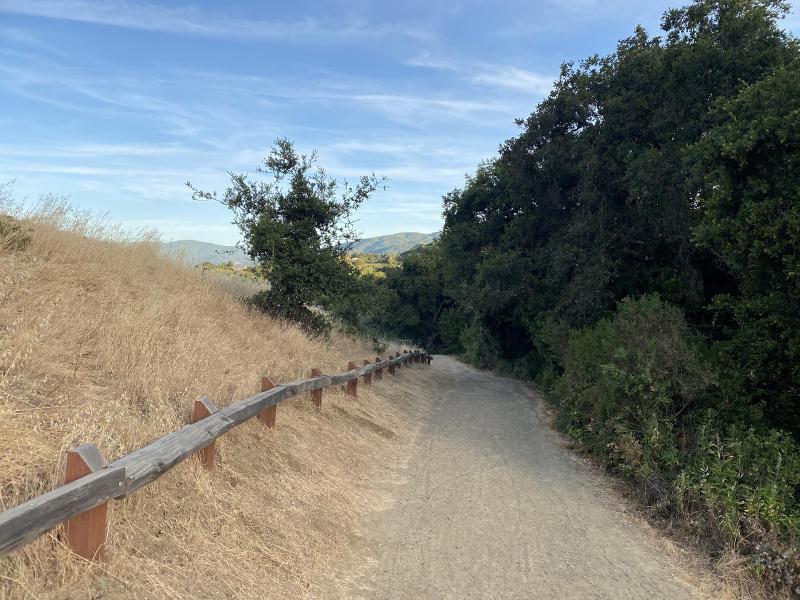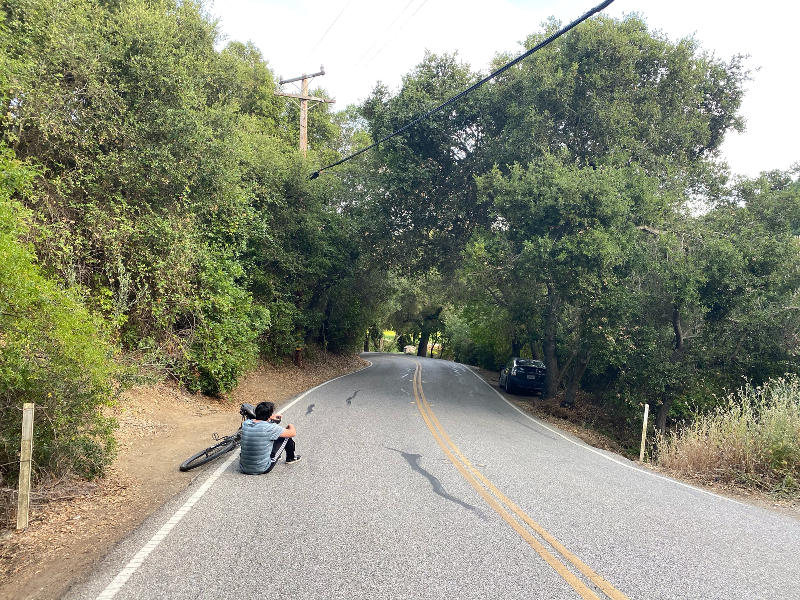 After 15 more minutes of heavy biking, we finally reached the destination. It certainly wasn't easy, but after spending a couple of minutes at the vista point, we both knew that it was well worth the journey. A brisk cool breeze licked our ankles and face, and we were given a bird's eye view of the entire South Bay Area. A bench is available to sit while enjoying the landscape.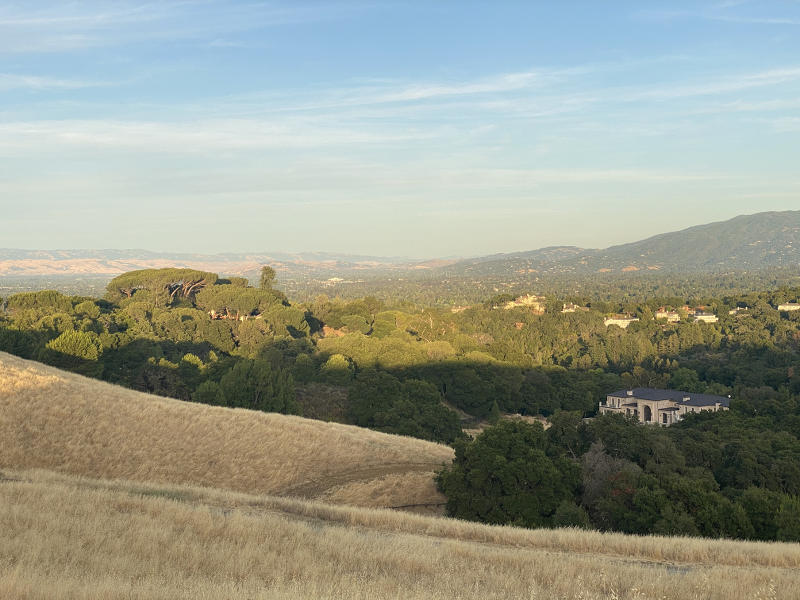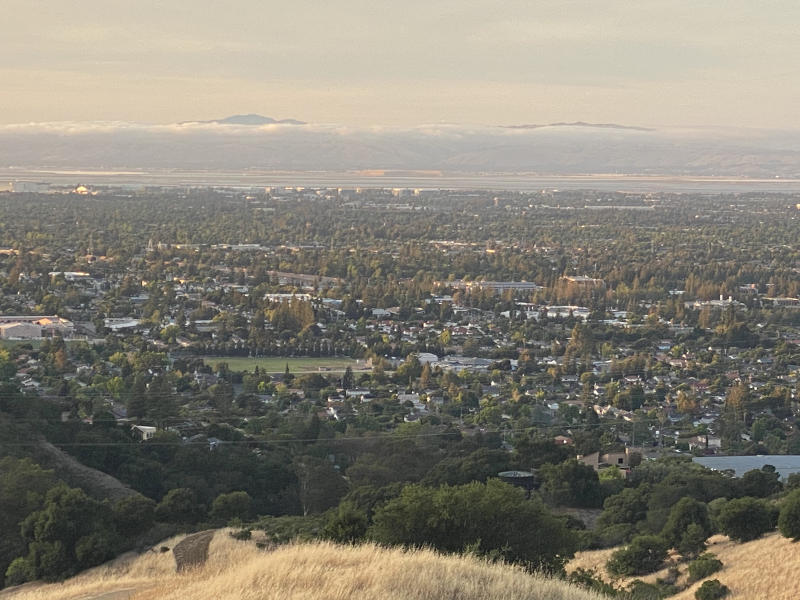 I would definitely recommend this trail to hikers and bikers of all experiences. It is short enough for beginners, yet sufficiently challenging to all with its steepness and many potential detours. Additionally, the scenery is gorgeous and gradually grows more beautiful as one reaches the peak. Besides, the view varies greatly depending on the weather and time of day, so it never gets old. Once you try this trail, I am confident that you will return again and again!