The City of Cupertino has partnered with two great bike education providers to bring opportunities for you and your children to improve your biking skills and bike safely.
For people of all ages, Cupertino has forged a new partnership with an educator called Bicycle Solutions who provides private lessons. Those that are inexperienced can learn to ride and learn the rules of the road. Returning riders and more experienced bicycle users can enjoy off-street Bicycle Handling Skills lessons and on-street Ride-Along Coaching. Group lessons are also available for youth. Their flyer is shown at right, and you can go directly to their bike lessons webpage here.
Instructors are all League Cycling Instructors (see more about this here) and lessons are available in Cupertino and nearby cities. The Bicycle Solutions programs will comply with all County guidelines regarding safe distancing.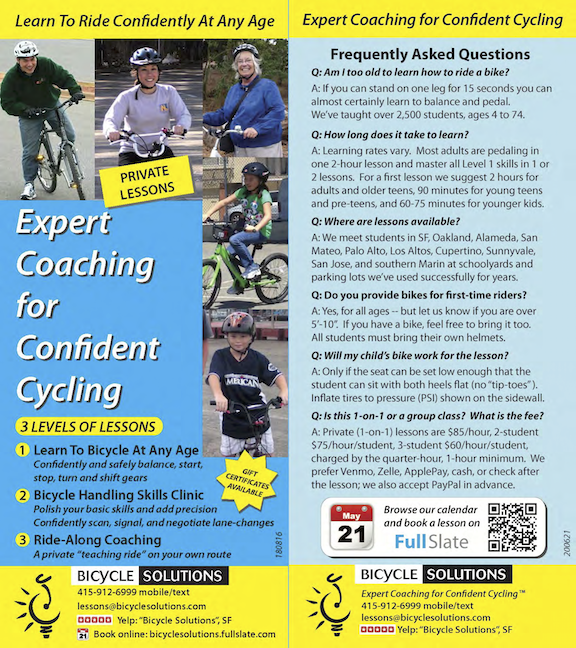 Click on the picture for a larger image. 
  See their Yelp Review here.
Thanks go to Cherie Walkowiak, Cupertino Safe Routes to School Coordinator, for sharing this information with the residents of Cupertino.