Every Friday morning for the past 6 weeks, a dozen Cupertino residents meet at Kennedy Middle School for a 2-hour bike ride around Cupertino and surrounding areas. This pop-up bike ride was started by our own WBC founder Larry Dean, and several WBC members join the ride each week.
The inaugural ride was on May 16th, 2020. We went from Kennedy Middle School to Main Street Cupertino and back again on a 9.8 mile ride through major Cupertino landmarks. It was an easy ride on mostly flat terrain – a great option for families with kids.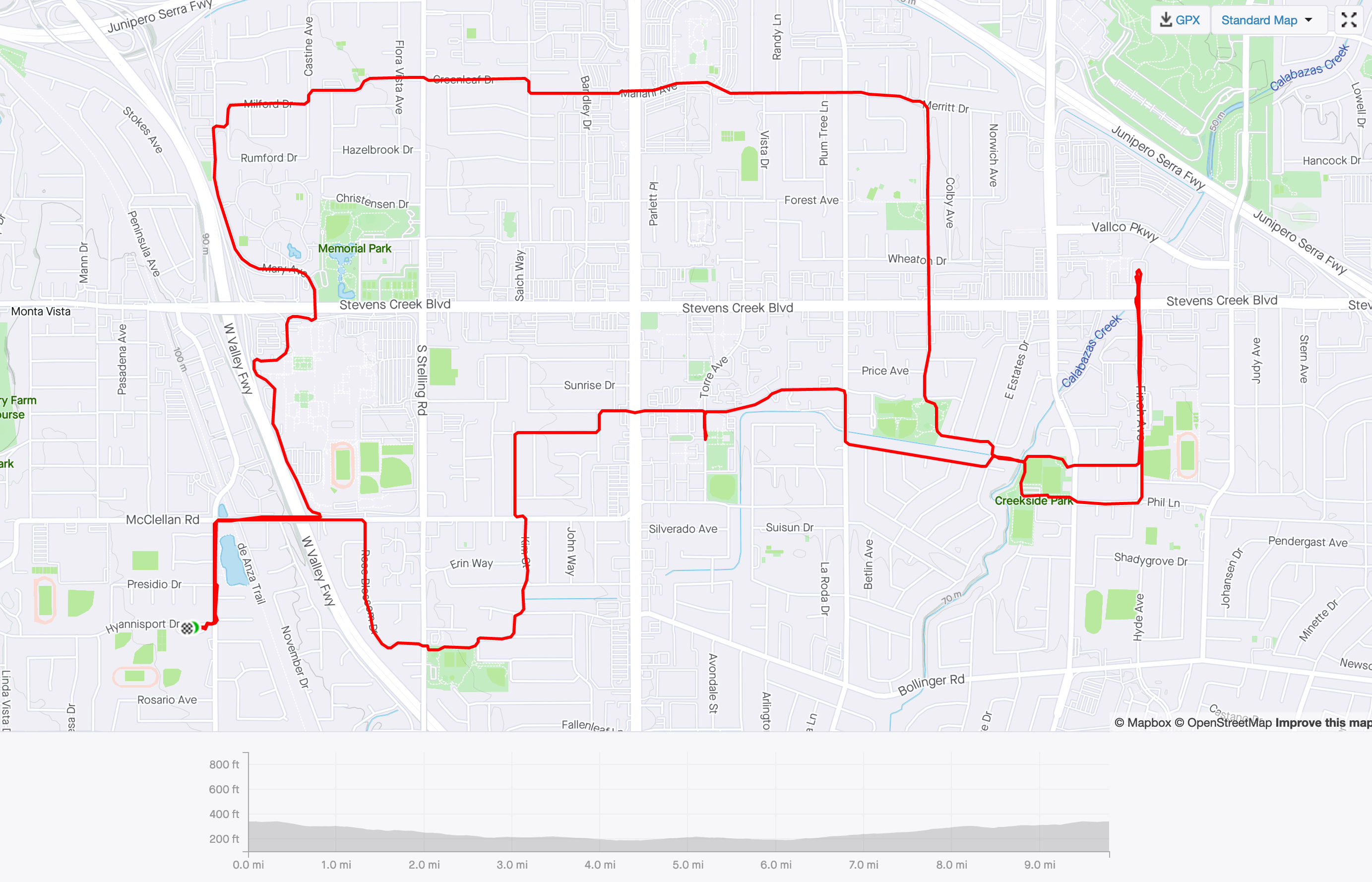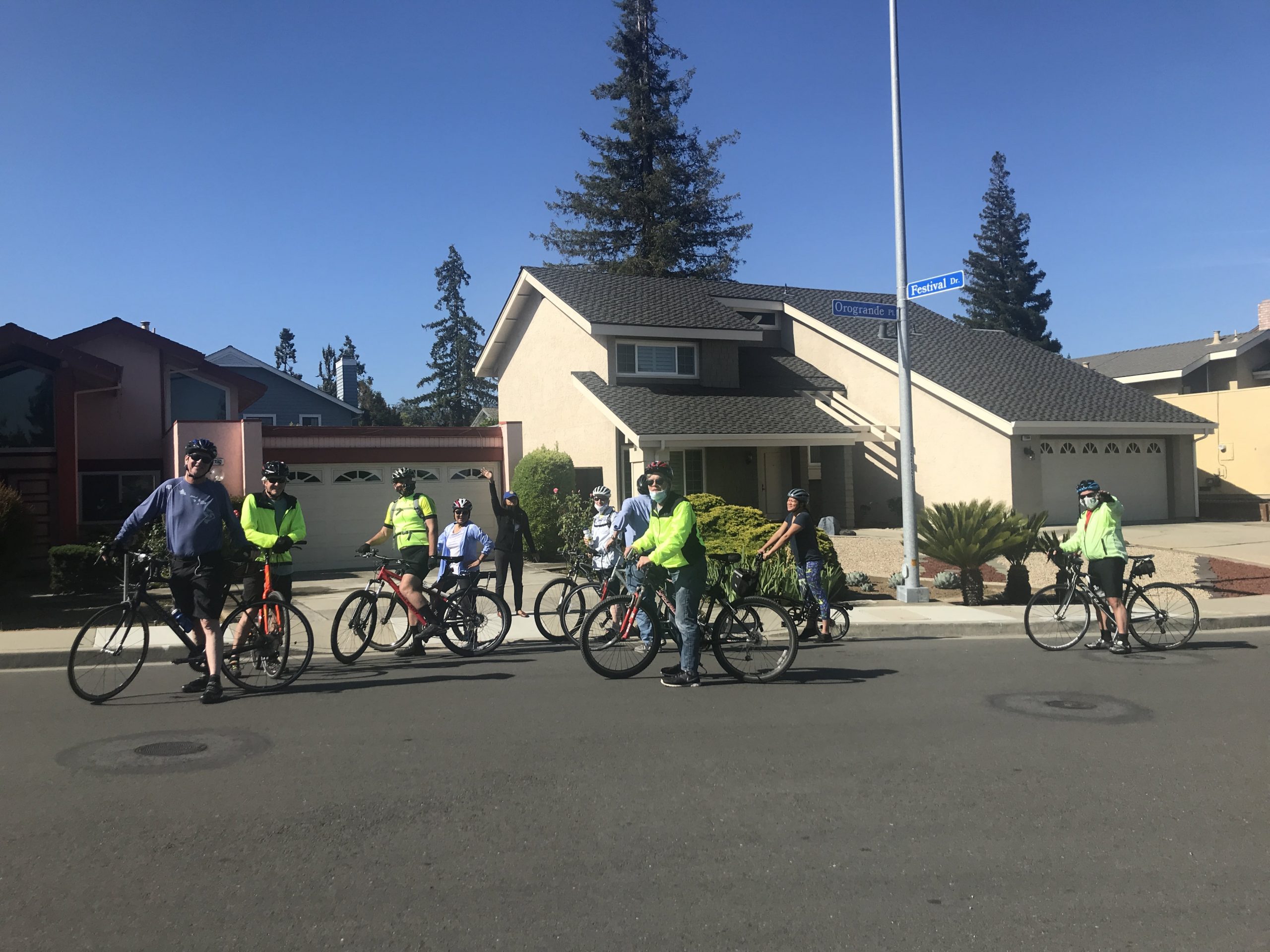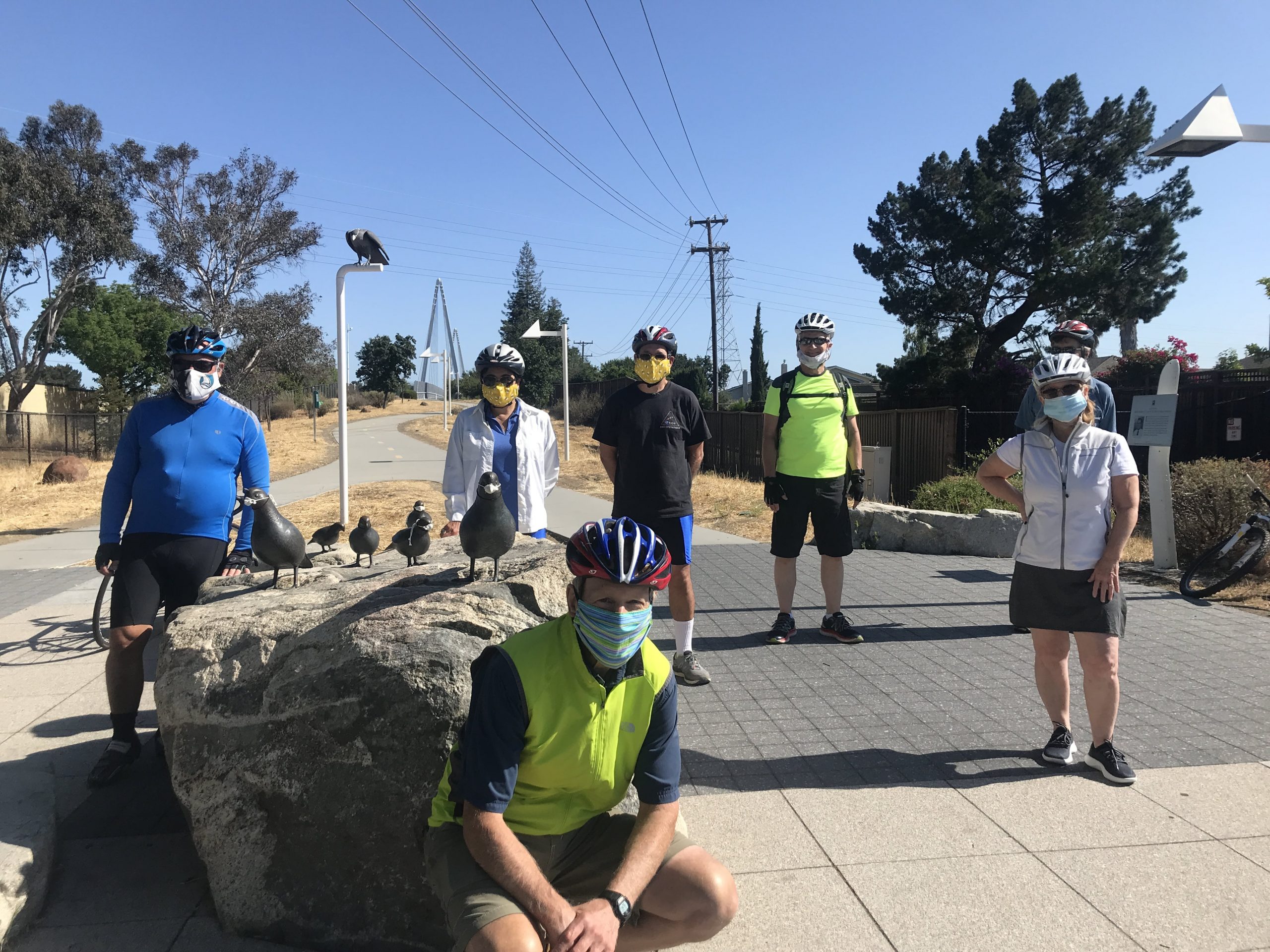 We rode through several Cupertino neighborhoods, no fewer than 7 city parks, and checked out the newly improved McClellan Road separated bike lanes.  On the way out, we rode down McClellan past CA85, then dipped down to Jollyman Park, then back up on surface streets to Rodrigues and the Cupertino Library. We then kept going on Rodrigues and La Mar to Creekside Park before heading up Finch past Cupertino High to take a well-deserved break at Main Street.
On the return journey, we pedaled back through Wilson Park then up Portal Ave, across Stevens Creek Blvd and past Portal Park, then turned West to ride past Apple Computer at Infinity Loop and into the Greenleaf neighborhood. We then came down Mary Avenue, over Stevens Creek Blvd one more time, then through DeAnza College back to Kennedy Middle School.
It was 45 minutes out, a 15 minute break, and 35 minutes back (like a pony, it's faster going home….)  A leisurely pace with very few inclines, the ride gave us an opportunity to see our town, visit with and make new friends, and enjoy the great fresh morning air!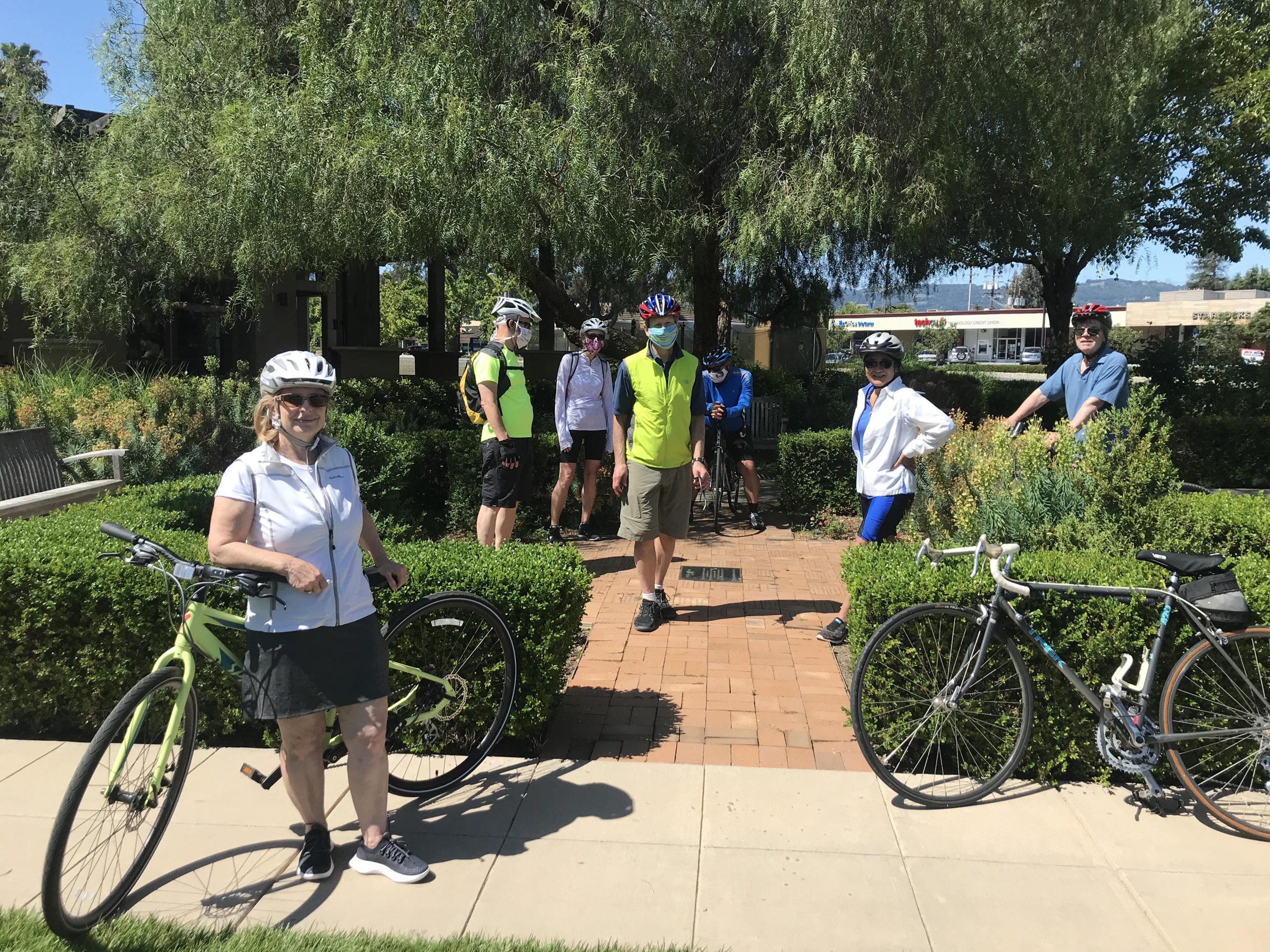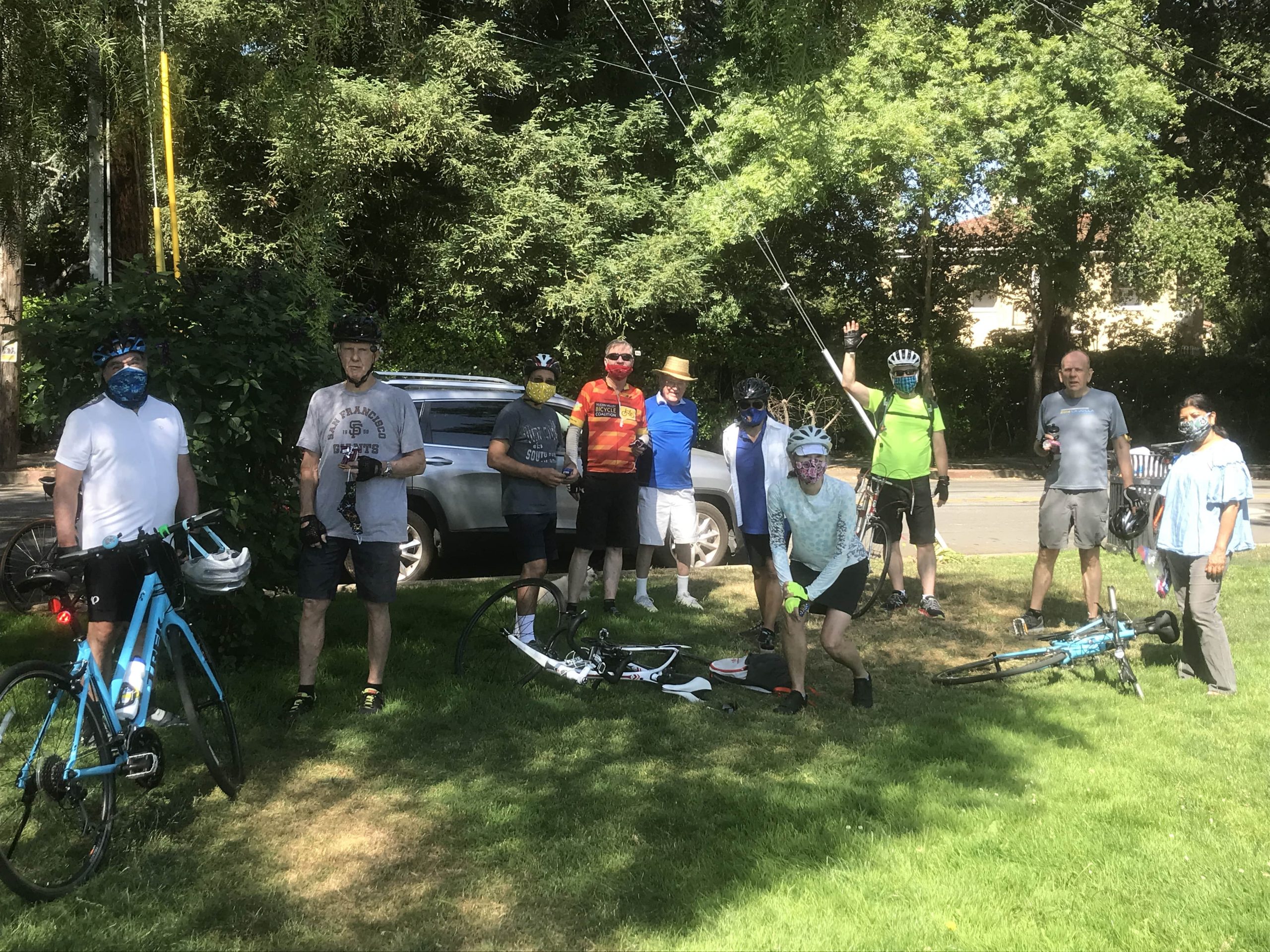 .All community members are welcome to join the rides and enjoy the camaraderie, fresh air, and exercise. We meet at Kennedy Middle School at 9:00 AM on Friday mornings. We wear masks and socially distance, but fair disclosure, bikers join the ride at their own risk.  For more ride information, please email Larry Dean at Info@34.217.20.165.
We seek out flat terrain and quiet streets when possible. Weekly rides explore the streets of Cupertino and neighboring cities with visits to local public spaces like Main Street and Cali Mill Plaza, and sometimes stop for coffee or a snack. We have had various ride leaders and look forward to the different routes they plan. We are always looking for suggestions for different routes and sites to discover in our fair city. We have discovered shortcuts through neighborhoods, visited various schools and parks in Cupertino, and learned about historical sites and secret gardens.
Rotary Club of Cupertino Bike Affinity Group is a co-organizer of this ride. It is a fellowship group that promotes biking. Our aim is to let everyone experience the joy of riding and that it can be done easily and safely. We hope they are ultimately inspired to ride on their own, or with family and friends, whether for exercise, fun, or even to commute or run errands about town. For more information about Cupertino Rotary, please see CupertinoRotary.org