Silicon Valley Bike Coalition is organizing a bike ride of San Jose's new Better Bikeways Network. The intent is for folks from neighboring jurisdictions to learn from each other, just like the ride we did in Cupertino last year.
The ride is on Sunday May 19th and will explore two cutting edge aspects of a pro-bike city – the Better Bikeways Network and Viva Calle SJ.
We'll meet at 10:30am to take a bike ride around the Better Bikeways Network led by Vignesh Swaminathan of Crossroad Lab. Vignesh was the brains behind the project and he'll pedal riders through Network features such as parking protected bike lanes, addressing right turn conflicts with cars, design treatments that slow down traffic, traffic diverters for bike boulevards and the thinking behind new bus boarding islands.
After the ride is finished, riders will be free to go off and explore San Jose's open streets event, Viva Calle. Eight miles of streets will be closed to cars providing a new way to experience the city from Downtown to Eastbound.
We'd love for you to come and importantly get the word out to folks you think would benefit from attending the ride – City staff, Councilmembers and BPAC members, for example. Please feel free to forward this to folks who fall into that category.
Details
Location: St. James Park at the corner of Third and St. John
Time: 10:30am to 12pm
Length: Between 8 -12 miles. Rides will end at St. James Park
Bikes: If you are in need of a bike, not to worry! Let us know and we can get you set up with a Ford Go Bike
RSVP: Ridership is capped to keep everyone safe. Please rsvp to Shiloh@bikesiliconvalley.org if you plan to attend.
—
Shiloh Ballard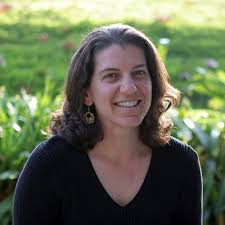 Executive Director and President
Silicon Valley Bicycle Coalition
96 N. Third Street,#375, San Jose
Follow us on Twitter @bikeSV @ShilohBallard