This article summarizes the 2018 crash data collected and published by the Santa Clara County Sheriff's Department. We hope that it helps you put perspective on your efforts and desire to make Cupertino a "Safe and Easy community to bike and walk".
Crashes declined slightly from 2017 and 2016. The number of bike/ped/auto crash incidents (57) in 2018 continued a slight decline from 2017 (69) and 2016 (72). The incident count does not include those crashes not reported to the Santa Clara County Sheriff's Department. (Accidents that aren't severe are more likely not to be reported, so the number is even higher in low-speed residential areas.)
Data highlights include: 2018 bike/auto crashes:
• 41 total reported incidents of which 35 caused injury with 1 categorized as "severe"
• 85% or 35 incidents cited the vehicle at fault.
• See chart for breakdown of crash cause. 2018 pedestrian/auto incidents: • 16 total reported of which 15 caused injury. 11 vehicles were at fault.
Observations and Trends:
• September/October are the high-count incident months (end of summer and back to school);
• Thursday is the highest frequency day the week for bike/pedestrian/auto crashes; who knew?
• 15 (of 41) Bike/Auto incidents involved school youth – 9 in the Cupertino High School area; with Finch Ave being an area of significance;
• While the majority of crashes found the driver at fault, few – if any – drivers were cited as a result;
Comments:
• Is the crash count trending lower because of fewer riders, better community safety awareness or improvement in the city's safety infrastructure? Anecdotally, it feels there are more riders, but still at a very low percentage level of total trips taken. Little empirical data is available. Safe Routes to School data shows a flat-line of students riding/walking to school.
• 85% of crashes (48 of 57) occurred on the major streets and intersections along the busy corridors and streets: DeAnza Blvd, Stevens Creek, Homestead Road, Wolf, Stelling, McClellan and Foothill Blvd.
• The auto/cyclist conflict on Finch Avenue is well known by the city, school district and the Bike Pedestrian commission. Plans are under review to improve the intersection at Finch/Calle de Barcellona and Finch/Stevens Creek, along with a separated bike lane along Finch for student cyclists.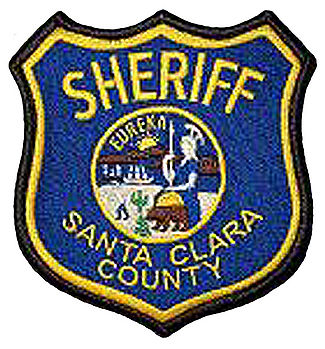 A big thank you to Captain Rich Urena and Sgt. Leonardo Gonzalez of the Cupertino/Saratoga Station of the Santa Clara County Sheriff's Department for their data collection efforts and their general efforts to make Cupertino safe. You and contact them with questions at Leonardo.Gonzalez@shf.sccgov.org and ricardo.urena@shf.sccgov.org or at 408-868-6637