Walk-Bike Cupertino recommends Gerhard Eschelbeck and Erik Lindskog to be reappointed to the Bike/Ped Commission
Over the past four years, the City of Cupertino – along with its Bike/Ped commission – has made tremendous strides towards the goal of making Cupertino " Safe and Easy to Walk and Bike". While we are not close to "being there", the city is heading in the right direction with the many projects in the evaluation, design and/or early stages of implementation. It is so very important that this momentum and continuity be kept for good of the community.
Five years ago, the Bike/Ped Commission was not functional. Most of the commissioners were substitute appointees (filling in for those who had resigned), were either not engaged or that interested. In fact, the day after the tragic death of Monta Vista High student and cyclist Ethan Wong, the regularly scheduled commission meeting was cancelled due to lack of a quorum!
Roll the clock forward to today, and you see a commission that is quite engaged with execution of the city's plans, thinking to the future needs of the entire city and has become a very important arm between the city and the general community. It is heartening to see that you have 5 candidates that have stepped forward to fill the three open spots. 4 of the applicants are or appear to be solid candidates for the 3 open positions: Eschelbeck, Lindskog, Will Fluelling and Muni Madhdhipatla. The 5th candidate, Ilango Ganga, is an outspoken leader of the anti-Regnart Creek Trail group. His initiative to stop the development of this important trail segment and his often cited negative views of the need for a bike/ped system and plan is an automatic disqualification for participation on the BP Commission.
While there is a strong candidate pool this year, we highly recommend Gerhard Eschelbeck and Erick Lindskog for re-appointment.
Gerhard, as you may know, is an active cyclist and strongly supports safe cycling in the community. He has broad experience with major issues in the city and regional business communities.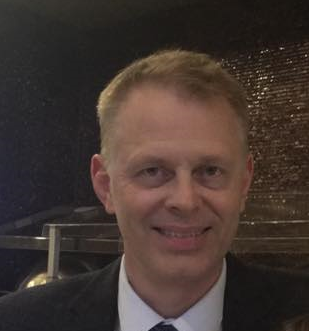 Erik is an Eaton community family parent, a regular bike commuter to his job in North San Jose.  He has a unique insight into a broad range of cycling/pedestrian safety issues. He and his family are active Cupertino cyclists whether going to school, shopping or out for pleasure.   Both of these individuals have been positive and consistent contributors to the Bike/Ped Commission and their continued involvement will be a tremendous benefit to the Cupertino Community.