Per Jennifer Chu, City of Cupertino:  "I wanted to let you know that the administrative draft of the Regnart Creek Trail Feasibility Study is now officially up on the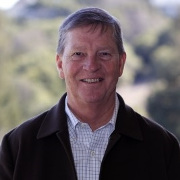 project webpage.  To view and download the document, please visit www.cupertino.org/bikeplan and click on "Regnart Creek Trail".
Project Overview
"The Regnart Creek Trail is one of the trail segments that would make up "The Loop".  It will provide an off-street bicycle and pedestrian facility that runs parallel to the existing Regnart Creek and provide a connection between Pacifica Drive and the existing Creekside Trail at E. Estates Drive.
One of the recommended prioritized projects in the 2016 Bicycle Transportation Plan is to conduct a feasibility study for the Regnart Creek Trail.  In September 2017, City staff retained HMH, an engineering consultant firm, to lead this effort and to deliver a feasibility study report for the proposed trail extents.  The project team also includes Alta Planning + Design to assist with community outreach and David J. Powers to assist with environmental considerations."  ( Cupertino City Website)
You will see in the implementation section starting around page 48, that the city is paying close attention to the design as it pertains to neighbors' privacy and security concerns, along with percieived any trail safety issues.  Walk-Bike Cupertino has been strongly advocating that the city address these issues in a constructive and practical manner.